Bookkeeper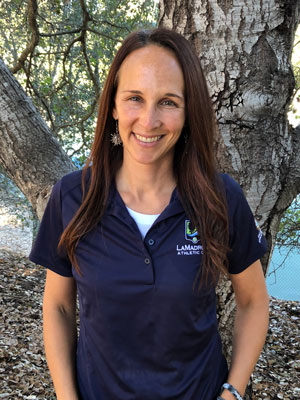 Phone: 831-438-1072 ext 103
Email: abarton@caclubs.com
Amy joined the La Madrona team as the Aquatics Coordinator, over swim lessons and programs, in late summer 2018.
She has taught swim lessons since she was a teenager, (let's just say more than 25 years ago), both public and private settings.
She loves the light bulb moments that happen for students when they learn a new skill or master one they have been working hard on.
Amy earned a BA from Brigham Young University in English Teaching, secondary education. She is happy to be a mom of 5 daughters, ages 23-10, who show distinct mermaid traits regularly. Amy's training as the organizer of her family and home have given her excellent experience to be able to organize swim lessons and programs at La Madrona.
She has been a part of the Santa Cruz community for 22 years. Amy and her husband have enjoyed raising their daughters in this beautiful place we call Home.