Fitness Director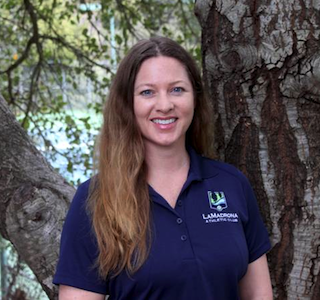 Phone: 831-438-1072
Email: [email protected]
Nicki Hurford started weight training in 1988 and has worked in the fitness industry as a personal trainer, group exercise leader and as a fitness director since 1990. Her special expertise is in assisting physical therapists with post-rehabilitation exercise training programs, which she has done for over 20 years.
Nicki earned a BS in Kinesiology with the minor in Nutrition from San Jose State University. Her concentration in college was Adapted Physical Education. She has spent many hours assisting with a community college wheelchair basketball team, the Special Olympics and the Santa Cruz City Schools Adapted Physical Education program. She has also worked for Santa Cruz County Parks and Recreation as site lead for the afterschool and summer recreation programs.
Nicki loves her job and believes that with the proper guidance and encouragement, everyone can be successful in their exercise program. My reward is helping you achieve your health and fitness goals.