Change in Hours
On April 14th, La Madrona will be going back to summer hours for both Saturday and Sunday. You can now enjoy all the facilities until 9 PM seven days a week!


Spring Easter Extravaganza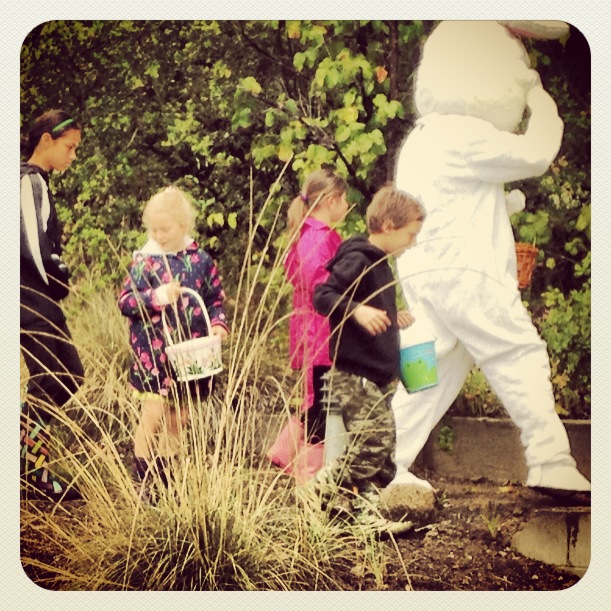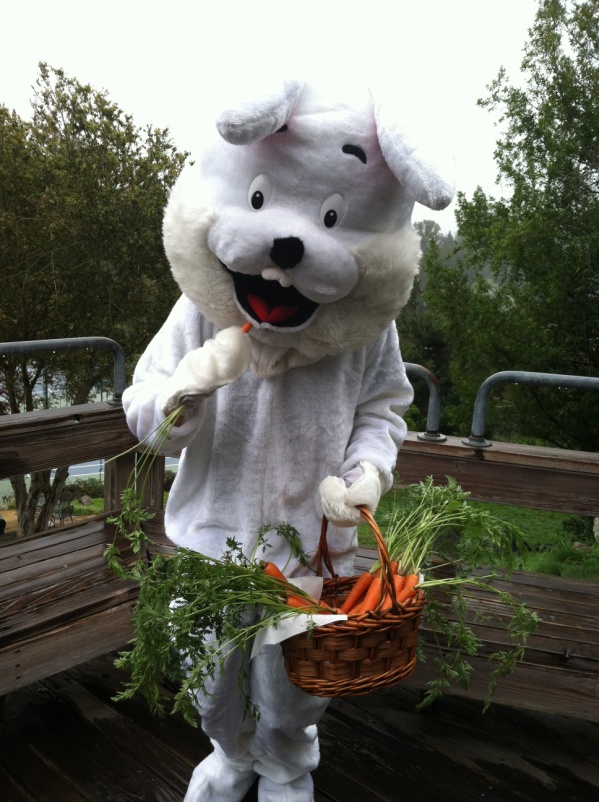 Saturday, April 19th at 10am

Calling all La Madrona families!
Enjoy a fun filled morning at the Club as we celebrate the spring season. The Easter Bunny will be here to kick off our outdoor Easter egg hunt, and various family fun games, as well as to take pictures with.
Please bring a basket for the egg hunt.


Kids Easter Craft Night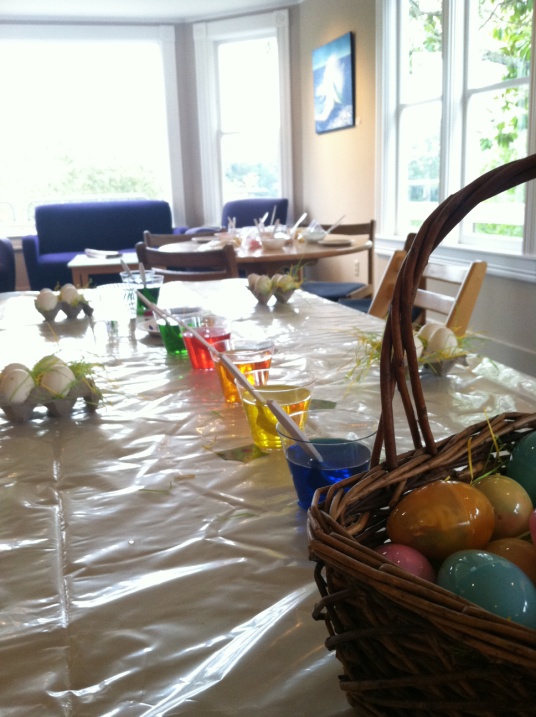 April 16th at 6pm

Join us as we decorate and dye Easter eggs here in the Clubhouse. We will
provide all the goodies and supplies.

Please sign up in the Clubhouse.
$5 per person


SPRING SWIM PROGRAMS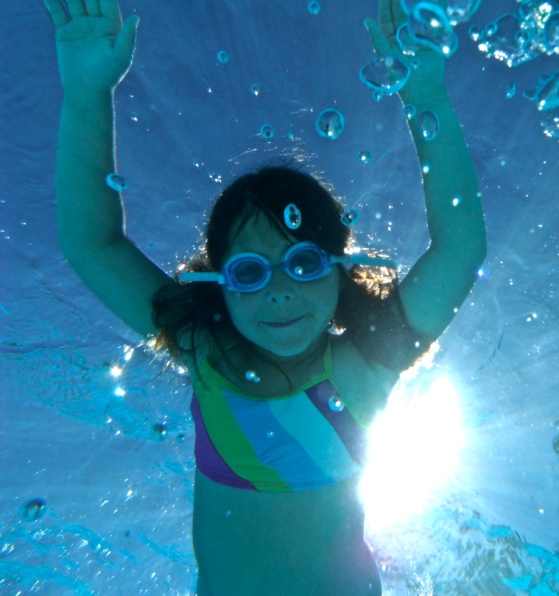 The spring swim programs will begin on Sunday, April 6th and continue for ten weeks ending on Thursday, June 12th. Memorial Day is Monday, May 26th, and the swim programs will be held during this holiday. The following programs are available for the spring season:


ADULT SWIM CLINIC: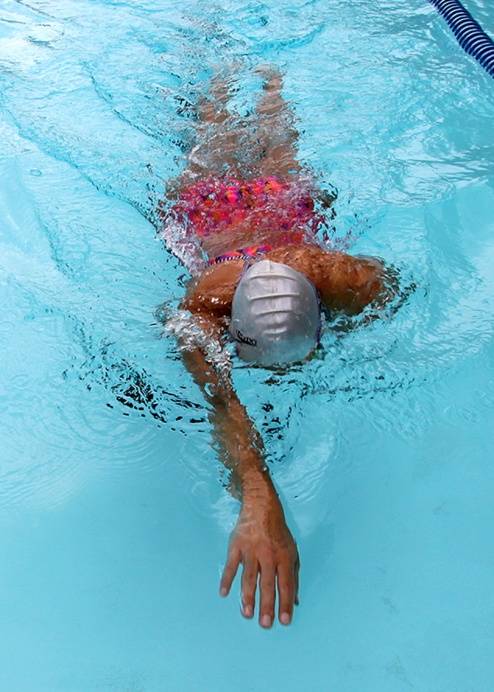 Swim with Jen during this hour-long clinic. This is a free program available to all adult members looking to liven up your swim routine. Come for 15-minutes or stay for the whole hour - either way, you are going to get a great workout, increase your stamina, tone up and make new friends. A workout board will be set up each day near the lap lanes for you to follow at your own pace.

Adult swim clinic schedule:
Monday & Wednesday from 12:00 to 1:00pm.
Tuesdays & Thursdays from 10:00 to 11:00am.


SWIM LESSONS: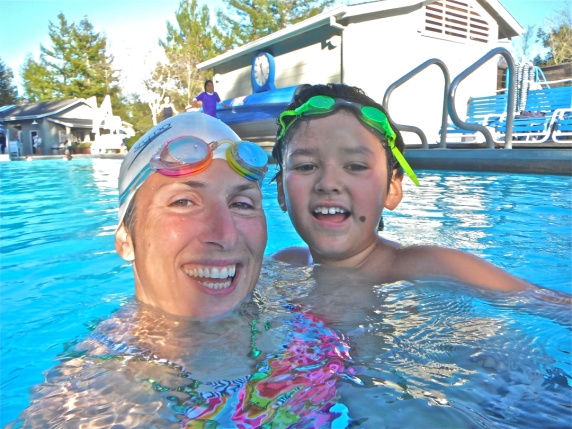 Get ready for summer with spring swim lessons. There are 48 to 52 lesson times available each week, but if you don't see a time that will work with your schedule, please let us know. Jen is the scheduler for all swim lessons, so whether you are booking lessons with her or Nathan, contact Jen at [email protected] to reserve your lesson times.

Spring Swim Lesson Schedule:
Sundays at 10:00, 10:30, 11:00 and 11:30am with Nathan.
Mondays at 11:00 & 11:30 am and 12:00 & 12:30 pm with Nathan.
Mondays and Wednesdays at 1:00, 1:30, 2:00 and 2:30pm with Jen.
Tuesdays and Thursdays at 11:00, 11:30, 12:00 and 12:30pm with Jen.
Monday through Wednesday at 3:15, 3:45, 4:15 and 4:45pm with Nathan.
Monday through Thursday at 5:15, 5:45 and 6:15pm with Jen.
Fridays beginning May 9th at 10:00, 10:30, 11:00 and 11:30 am with Jen.
WATER AEROBICS:
Our 45-minute water aerobics class has two times for the spring season. Classes will be held on the recreation side of the main pool. The lap lanes will remain open for lap swimmers during this time.

Spring Water Aerobics Schedule:
Monday and Wednesday from 11:15am to 12:00pm.
Tuesday and Thursday from 9:15 to 10:00am.


SWIM TEAM: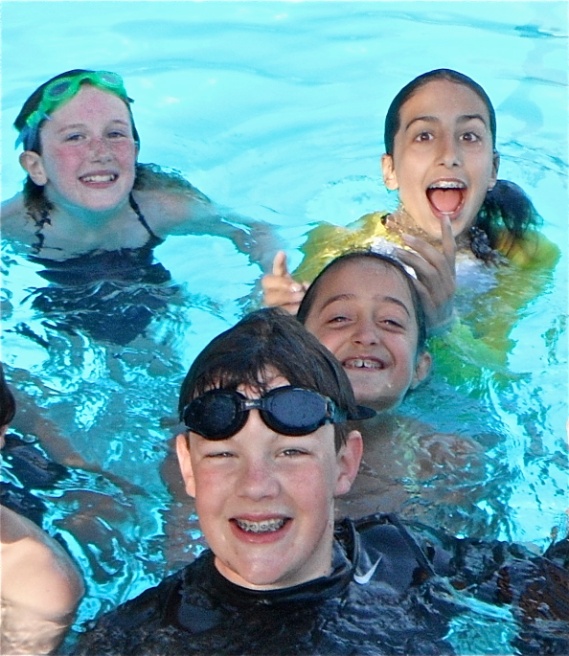 Our swim team will keep practice at the same time - 3:30 to 4:00pm for the B "Beginner" Group and 4:00 to 5:00pm for the A "Advanced" Group. The team will have practice in the two lap lanes during this hour and a half time slot, Monday through Thursday. The recreation side of the pool will be kept open for general pool use during swim practice times.

Spring Swim Team Schedule:
Practice: Monday through Thursday from 3:30 to 5:00pm.
Swim Meet: Saturday, June 7th from 9:00am to 12:00pm. The main pool, baby pool, and family hot tub will be closed during the swim meet, but the adult hot tub, sauna and fitness room will remain open. Please stop by to support our young swimmers.



GETTING READY FOR A SAFE SUMMER AROUND THE POOL:
As we gear up for high season at the La Madrona pool, please take the time to review our policies with your loved ones. These policies have been put in place to ensure the health, well-being and safety of our members, guests and staff, but we rely on your cooperation for them to work. Please let us know if you need further explanation about any of these policies:

The Pools
Use the pools and/or spas at your own risk.
Children under age 14 must be DIRECTLY SUPERVISED by their parent or guardian, even when a lifeguard is on duty.
Children shorter than 43 inches must wear US Coast Guard approved life vests, or have a parent within arm's reach in the pool. LMAC provides loaner life vests. Children who pass swim test are exempt.
Showering off is required before using the pools or spas
No swimming when pool is covered.
Except for the free swim lane(s), the lanes are for lap swimming. No hanging on lines.
For safety, the following are prohibited:
-Un-safe activities (running, dunking, launching, shoving, horseplay or hitting)
-Screaming or excessive noise
-Diving in less than 5 feet of water
-Glass/ceramic containers
-Flips, back dives, or spinning entries from the side of the pool
-Throwing balls, with the exception of sponge balls – squirt guns of any type, water balloons, dip sticks, or torpedoes
No flotation devices except for infant/toddler devices while accompanied by a parent or guardian
Children who wear diapers must wear full containment swim diapers.
Do not use pools or spas if you are under the influence of alcohol or drugs.
Do not use spa alone. Long exposure could result in nausea, dizziness, or fainting.
Elderly persons, pregnant women, and those with health problems should consult their physician before using spa.
No food allowed in pool or spa.
No one under the age of 18 is allowed in the adult spa.
Rules and requests made by staff must be complied with at all times.
Chuck's Birthday Drop-in
On Saturday, March 15th, La Madrona celebrated the 90th birthday of longtime member and avid tennis player Chuck Jandreau. Wearing all white and using some "oldschool" wooden racquets, La Madrona tennis players and Chuck's family enjoyed a beautiful morning of doubles tennis! Happy Birthday Chuck!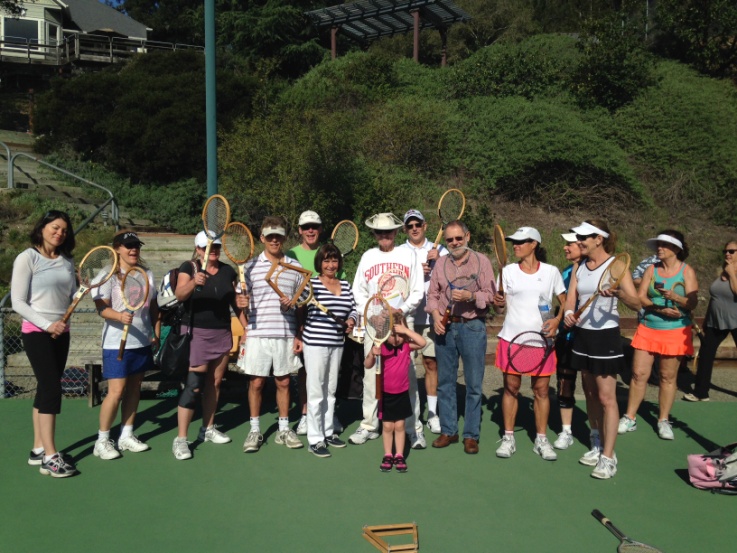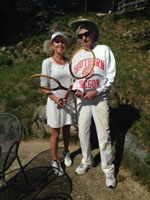 CAbi Fundraiser for Santa Cruz local Gavin Jack
LaMadrona held a CAbi show this past month with 100% of the proceeds going towards Gavin Jack's medical costs. If you haven't been following, Gavin Jack needed a heart transplant late last year, and La Madrona has started a club fundraiser to help with the medical expenses. Thank you to all who participated in this fun-filled and fashionable affair!

If you wish to donate to Gavin Jack's fundraiser, please feel free to drop by the clubhouse and make a donation. Every donation counts!
Junior Tennis Updates
Spring Tennis Program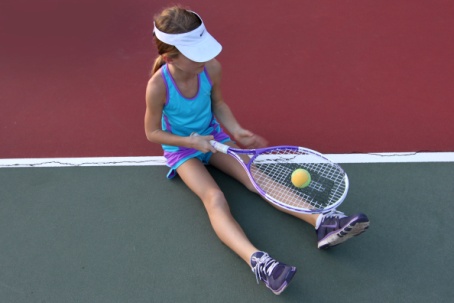 The new spring program is ready to go, starting April 7th, 2014. Eight weeks of tennis development with fun and excitement! In addition to regular tennis balls, specialty balls will also be used, as well as smaller courts. This will help our new students progress at a faster rate, with better technique.
Sign up today for the program.
Click here for registration form
Junior Competitors
Congratulations to many of our junior development students, who are doing so well in high school match play. Also, additional congratulations are in order for our students who are competing at a high level in USTA NorCal tournaments: Daniel Rinkert, Phoebe Scholar, Phoebe Codiga, Al Weigel, Sophie Wright, and the Casper and Howard siblings.



Tennis in the Desert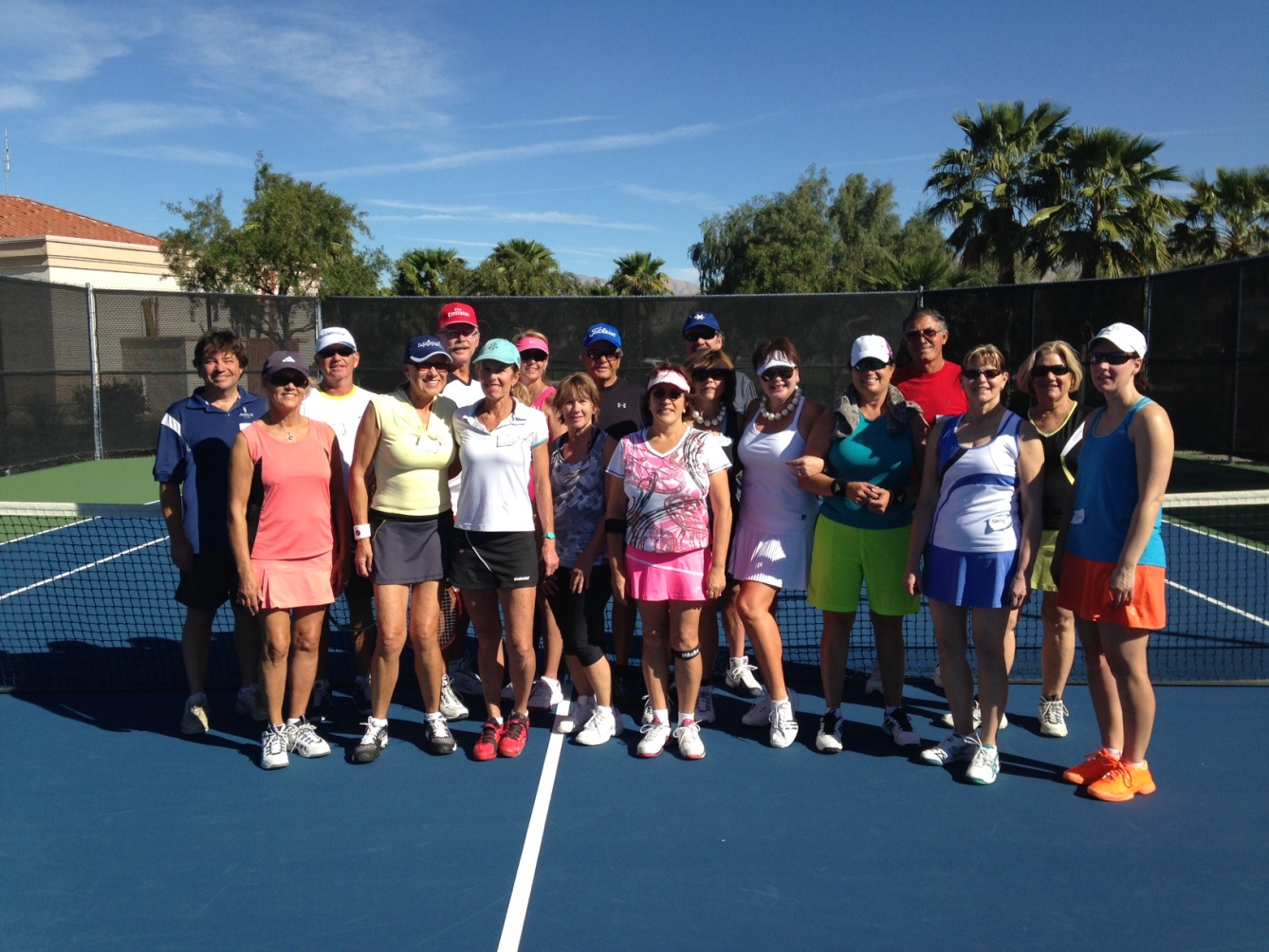 On Sunday, March 9th, a group of out tennis playing members joined members of the Sun City Shadow Hills Club for an amazing doubles round-robin and tennis clinic put on by our very own Tennis Director, Judy Newman.
Adult Beginning Tennis Players
We invite YOU to take a regular clinic taught by Judy Newman this spring. We are targeting Wednesday mornings at 9:00 or 9:15 but could add another time/day if we get your feedback. Please let Judy know when you want to start up!


Teen Quote of the Month
"Some men see things as they are and ask 'why?' I dream of things that never were and ask, 'why not?'"
-John F. Kennedy
Teens + pre-teens who memorize and recite this quote to Judy in person will receive a fudge bar from the pool house. Our memorable monthly quote will be posted poolside and courtside.


Tennis Tip of the Month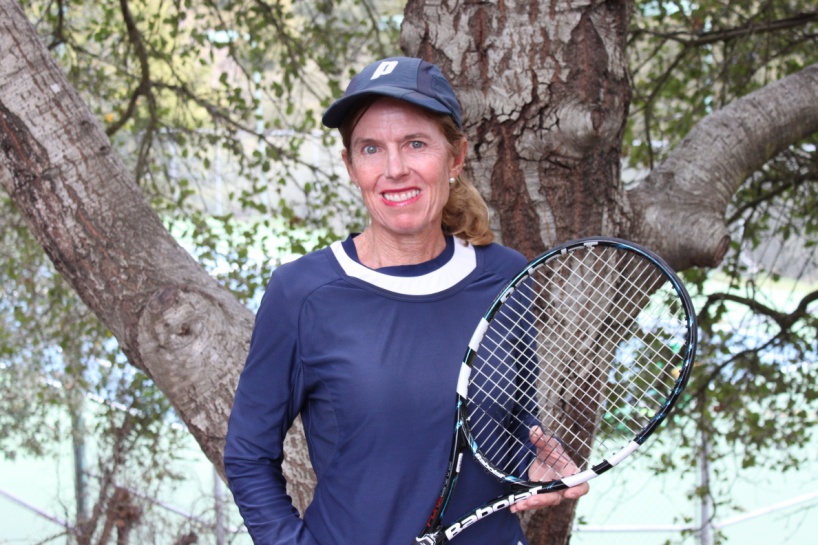 As many of us travel to Indian Wells each year to watch the BNP Paribas Open, we should ask what can we take back with us from watching the pros? In observing the doubles (which the majority of us play), the pros talk between every point. Additionally, there is non-verbal communication, like a "high-5". Take 10 seconds to do this after every point and you're on your way to playing like the pros!
-Judy Newman Director of Tennis



First Friday Fitness Challenge
April 4th
9am-12pm in the fitness room

Who will be our next First Friday Fitness Challenge winner?
Come challenge yourself and others with these balance exercises, and the winner will receive 5 guest passes!
• 60 second, single foot, balance on Bosu ball
• 60 second, kneeling, balance on physio ball
• 60 second, v-sit on Bosu ball
• Plank Extension Tuck, 10 on each side
• Warrior 3 pose, 30 seconds each side
• Walk 20 paces forward, and 20 paces backward, heel to toe, balancing a stack of sweat towels on your head (5 extra points)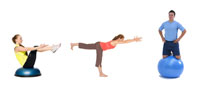 30 minute small group personal training classes!
Fusion Fitness:
Reshape your body and your perception of fitness. Targeting a variety of fitness components (muscular strength, balance, stability, core strength, agility, and endurance), this class will combine moves from disciplines like yoga, pilates, boot camp, ballet, cardio, boxing, cycling, swimming and more, into one amazing workout!

• 30 minutes
• Mondays/Wednesdays 12pm (7 classes total)
• Starts April 9th through April 30th
• Only 6 spots available
• $99

(Fusion Program participants will receive 25% off)


Moms in Motion:
is a strength conditioning program designed to increase overall strength. Participants will perform multi-faceted exercises that will incorporate several muscle groups during the exercise as opposed to muscle isolation. A large portion of this class will require you to hold your own body weight in a plank position while performing exercises. For the most part, your body weight will be all the resistance you will need. The moves are basic but challenging. The results are amazing. You will have defined muscles and an incredible strong core. Tighten your body from the inside out.

• 3o minutes
• Monday's and Wednesday's 3:30-4:00 or 4:15-4:45
• Starting April 9th though May 12th
• 6-8 people per class (3 people minimum to hold class)
• $140 (members) $200 (non-members)
Sign up at the pool house today. Space is limited!
8 Ways to Get Fit and Be Social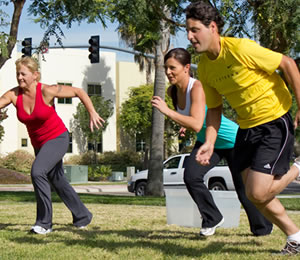 As you get older, it's vitally important to maintain a strong social network and a physically active lifestyle. By merging your social life with your fitness program, you'll get some exercise while hanging out with your favorite people. The bonus? You'll have a great time, strengthen your friendships, meet new people, and stay on track with your fitness goals. Here's how:
Go for a hike. Gather your friends and plan a day of fun and fitness at a local, state, or national park. Pack a lunch, plenty of water, and your camera.
Team sports. Recreational leagues are available for men and women of all ages and abilities. You'll get together for practices and games and may even travel to tournaments. Check with your local parks and recreation department or search for softball, baseball, soccer, volleyball, or tennis leagues online.
Join or start a walking group. Whether it's ladies-only, gents-only, or a mixed group, let the conversation flow as you rack up the steps and move toward better health. Walk around the neighborhood, at the mall, or at a park. Take turns leading the walk, and encourage each member to map out a different course for variety. If time allows, enjoy a hot or cool beverage together after your walk.
Put on your dancing shoes. Even if you've never danced a step in your life, it's never too late to learn how. Learning how to swing, tango, rhumba, or do the Hustle is fun, energizing, and a great way to sneak in some exercise. Some communities offer dance clubs where members meet regularly to learn new steps and practice together.
Join a group fitness class. Invite your friends to sign up for an exercise class together. There's an endless variety of formats to choose from: water aerobics, yoga, Pilates, martial arts, Zumba®, step, cardio kickboxing, cycling, boot camp, and more. You're sure to find something that makes you sweat and laugh.
Consider small-group personal training. Working with a certified personal trainer can help you break through fitness plateaus and reach new levels of health and fitness. Small-group training sessions are more fun and often less costly than one-on-one sessions. Look for a certified personal trainer who offers group sessions, and invite a friend or two to join you.
Enjoy seasonal activities. Make fitness a year-round habit by sharing fall, winter, spring, and summer activities. Resolve to try new sports together and find some new favorites. From fishing and camping to snowshoeing and sailing, if you maintain an open mind and an adventurous spirit, you'll never run out of ideas for fun and fitness.
Get out of town. Take an active vacation together and enjoy walking tours, bike tours, kayaking, or golf. Go on a picture safari, explore the bell towers of medieval cathedrals, tour museums and historical sites, and have a ball.
There's nothing like a shared experience to bring friends closer together. And there's nothing like a workout partner to keep you on track. Joining your active lifestyle with your social life creates a synergy that makes both even better.
Reprinted from the American Council on Exercise
For more information about getting starting with an exercise program, contact our Fitness Director,
Nicki Hurford at [email protected] or (831) 325-1965


Summer Junior Programming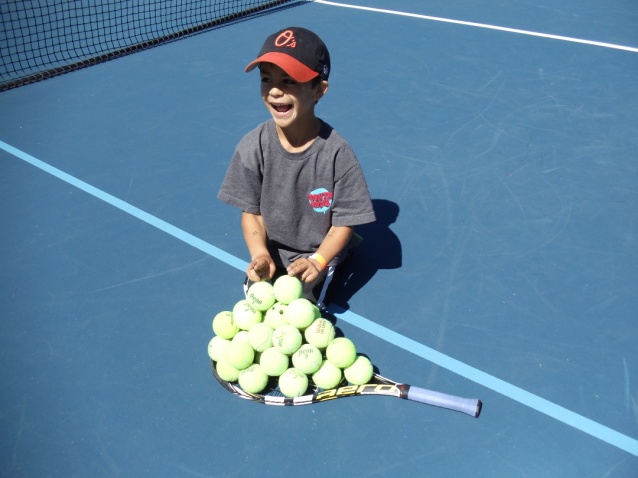 La Madrona Athletic Club will be offering another fun filled ten weeks of summer junior programming this year. Our swim, tennis, and sports camps will all begin on Monday, June 16th and run through August 22rd.
Junior Tennis Camp
Monday through Friday
10am-1pm
Weekly Junior Tennis Camp is an exciting week of quality tennis instruction, led by tennis professionals. We will offer drills to develop or improve your child's game, as well as super fun games that will make them smile. Match play will be introduced early, thanks to 36 & 60 foot length courts and special balls, which help facilitate the student's improvement. Interclub matches will be scheduled every week, for students that are ready to compete.
Click here for registration form
Summer Sports Camp
Monday through Friday
9am-3pm
Sport Camp is a high level instruction based outdoor camp that will provide children the opportunity to develop their sport skills, self confidence and self esteem.

Click here for registration form
Summer Swim Camp
Details and signs ups for our five two week long swim camps will be made available soon.


Save the Dates
Open House Club Celebration
Saturday & Sunday, May 17-18th
Spring Swim Meet
Saturday, June 7th
Summer Junior Programs Begin
Monday, June 16th
July 4th Club Bash
Friday, July 4th