Change in Hours
On April 13th, La Madrona will be going back to summer hours for both Saturday and Sunday. You can now enjoy all the facilities until 9 PM seven days a week!
Group Fitness Building Opening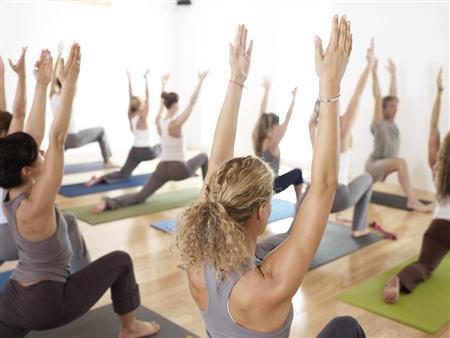 We are happy to announce the opening of our new Group Fitness building! The full schedule of classes all included in our memberships will be emailed out shortly and are scheduled to begin Monday, April 13th.
Please join us on Saturday April 11th from 9am-1pm for an opportunity to try out our new classes. Meet our amazing instructors and try a 15 minute demo of many of the classes we will be offering.
Demo day schedule:
| | | |
| --- | --- | --- |
| 9:00-9:15am | Yoga/Meditation | Sue Barnes |
| 9:20-9:35am | Core | Jessica Goodwin |
| 9:40-9:55am | Body Sculpting | Jessica Goodwin |
| 10:00-10:15am | Tai Chi | Eric Deffenbaugh |
| 10:20-10:35am | Zumba | Chris Lasher |
| 10:40-10:55am | Kickboxing | Cindy Bettencourt |
| 11:00-11:15am | Yoga | Emily Rosenberger |
| 11:20-11:35am | HIIT | Lyndsay Babbitt |
| 11:40-11:55am | Core | Lyndsay Babbitt |
| 12:00-12:15pm | Pilates/Yoga Fusion | Katrina Sukola |
| 12:20-12:35pm | Circuit | Nicki Hurford |
Group Fitness Class Bingo Card

Pick up a Group Fitness Bingo Card for a chance of winning an iPad Mini!
Group Fitness Class Bingo will run for one month from start date. Clear one row to automatically win your choice of 5 guest passes. Clear the whole card and be entered into a drawing for an iPad Mini! Pick up game card at Pool House or Clubhouse April 11th-May 11th.
BABYSITTERS' TRAINING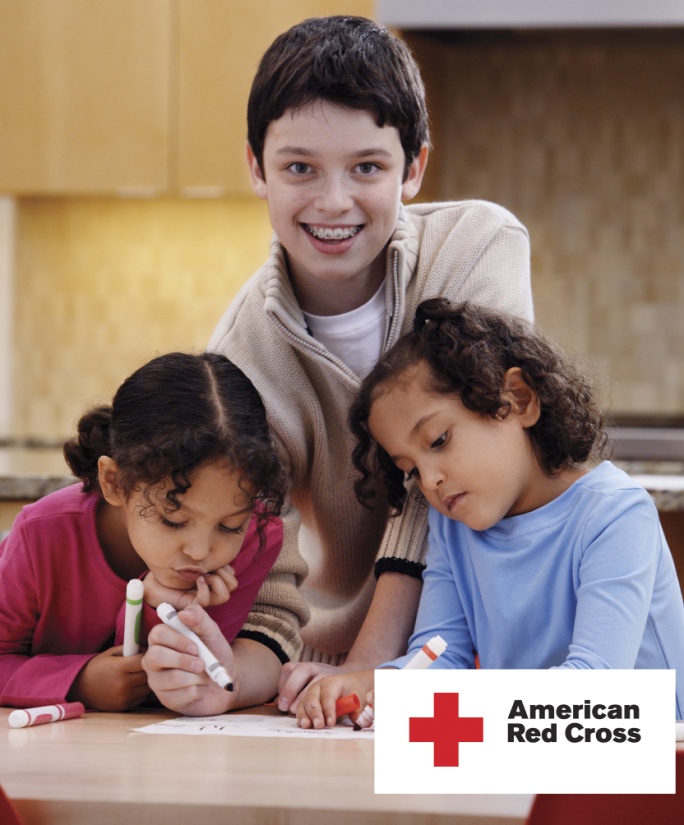 Jump-start your teen's first business with American Red Cross Babysitter's Training
This 2-day training provides youth ages 11-15 with the knowledge and skills necessary to safely and responsibly care for children and infants.
The 10-hour curriculum, recently updated by the American Red Cross, will help new and experienced babysitters alike to develop leadership skills; learn how to develop a babysitting business, keep themselves and others safe and help children behave; as well as provide training and opportunity for certification in First Aid and CPR.
Help them gain the knowledge, resources and confidence to be the best-prepared babysitter on the block!
La Madrona Spring 2015 Offerings:
Offering 1: Sat-Sun April 25-26, 1:00-6:30pm
Offering 2: Sat-Sun May 16-17, 1:00-6:30pm
Cost: $200 (members rate)
Fee includes CPR/First Aid certification, & babysitter's resource kit.
More detailed information & registration forms are available in the clubhouse!
SPRING SWIM PROGRAMS
The spring swim programs will begin on Sunday, April 12th and continue for eight weeks ending on Friday, June 5th. Memorial Day is Monday, May 25th, and the swim programs will be held during this holiday. The following programs are available for the spring season:
SWIM LESSONS:
Get ready for summer with spring swim lessons. There are 39 to 45 lesson times available each week, but if you don't see a time that will work with your schedule, please let us know. Jen is the scheduler for all swim lessons, so whether you are booking lessons with her or Greg, contact Jen at
[email protected]
to reserve your lesson times.
Spring Swim Lesson Schedule
Sundays at 10:00, 10:30, 11:00 & 11:30 am with Greg.
Mondays at 11:30 am and 12:00, 12:30, 1:00, 1:30, 5:30, 6:00 & 6:30 pm with Jen.
Tuesdays at 3:30, 4:00 & 4:30 pm with Greg (April only) and 5:30, 6:00 & 6:30 pm with Jen.
Wednesdays at 12:30, 1:00, 1:30, 2:00, 2:30, 5:30, 6:00 & 6:30 pm with Jen.
Thursdays at 1:15, 1:45, 2:15 & 2:45 pm with Jen, 3:30, 4:00 & 4:30 pm with Greg (April only), and 5:30, 6:00 & 6:30 pm with Jen.
Fridays at 10:45, 11:15 & 11:45 am and 1:30, 2:00, 2:30, 5:15 & 5:45 pm with Jen.
AQUA FIT:
Our 45-minute aqua fit class has two times for the spring season. This is a great way to get a workout without stress to your joints. Classes will be held on the recreation side of the main pool. The lap lanes will remain open for lap swimmers during this time.
Spring Aqua Fit Schedule:
Monday, Wednesday, and Friday from 9:00 to 9:45 am.
Tuesday and Thursday from 11:30 am to 12:15 pm.
SWIM FIT:
Swim Fit is back for spring! These 30-minute classes are designed for adult swimmers who have either been away from the sport for a while or are new to swimming and need guidance. Each week will offer a different focus to cover the fundamentals of efficient swimming while providing a great, total body workout. Classes will be held on the lap side of the main pool with Coach Jen.
Spring Swim Fit Schedule:
Monday, Wednesday, and Friday from 10:00 to 10:30 am
Tuesday and Thursday from 12:30 to 1:00 pm.

SWIM TEAM:
Our swim team will practice at 3:30 to 4:00 pm for the B "Beginner" Group and 4:00 to 5:00 pm for the A "Advanced" Group. The team will have practice in the two lap lanes during this hour and a half time slot, Monday through Friday. The recreation side of the pool will be kept open for general pool use during swim practice times.
Spring Swim Team Schedule:
Practice: Monday through Friday from 3:30 to 5:00pm.
Swim Meet: Saturday, May 30th from 9:00am to 12:00pm. The main pool will be closed during the swim meet. Please stop by to support our young swimmers.
Tennis Updates
Mark your calendars for Monday, May 25: The John Newman Memorial Day Tennis Event! Come play doubles and enjoy a fabulous Mexican fiesta honoring a great man for a great cause. Benefitting local suicide prevention, all participants will be treated to tennis, music, food and socializing. All families and friends of club members are invited to play and/or watch and enjoy. Tennis players (juniors too!) may sign up to play in 3 different categories and 4 flights: men's doubles, women's doubles and mixed doubles; combined ratings of 6.0, 7.0, 8.0 and 8.5+. Entry forms/sign-ups will be available in the club house and on-line at our website, www.lamadronaclub.com.
Indian Wells Report: Dozens of our club members traveled to the 2015 BNP Paribas Open last month to watch the pro tournament and mix it up with their tennis friends. Here are some snap-shots of our members in action!

On Saturday, March 14 we held our annual Whites and Woodies Event dedicated to our beloved club member, Chuck Jandreau. Drop-in players sported tennis whites as they braved playing a set with classic wooden racquets in honor of Chuck's 91st birthday. Chuck was the guest of honor!

Fitness Updates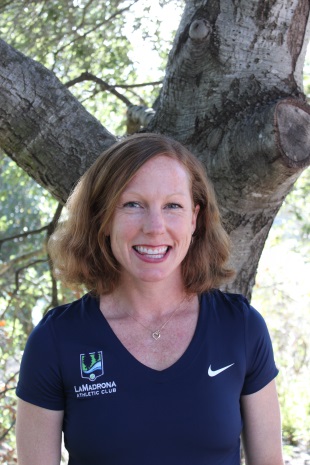 Jessica Goodwin
NASM Certified Personal Trainer
Women's Fitness Specialist
Corrective Exercise
[email protected]
Strength Training - Add It In!
It is important to include your resistance training as it helps improve muscular strength, muscular endurance and body composition while assisting the body to manage chronic ailments such as diabetes, obesity, hypertension, bone and joint diseases and depression.
Strength training also helps you: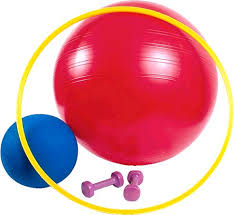 - Develop strong bones. By stressing your bones, strength training increases bone density and reduces the risk of osteoporosis.
- Control your weight. As you gain muscle, your body begins to burn calories more efficiently. The more toned your muscles, the easier it is to control your weight.
- Boost your stamina. As you get stronger, you won't fatigue as easily. Building muscle also contributes to better balance, which can help you maintain independence as you age.
- Manage chronic conditions. Strength training can reduce the signs and symptoms of many chronic conditions, including back pain, arthritis, obesity, heart disease and diabetes.
- Sharpen your focus. Some research suggests that regular strength training helps improve attention for older adults.
There are several types of ways to include your resistance training. Strength training can be done at home or in the gym. Common choices include:
- Body weight. You can do many exercises with little or no equipment. Try pushups, pullups, abdominal crunches and leg squats.
- Resistance tubing. Resistance tubing is inexpensive, lightweight tubing that provides resistance when stretched. You can choose from many types of resistance tubes in nearly any sporting goods store.
- Free weights. Barbells and dumbbells are classic strength training tools.
- Weight machines. Most fitness centers offer various resistance machines. You can also invest in weight machines for use at home.
- Kettlebells, TRX and Medicine Balls are also great choices when it comes to functional training.
All of the above are great reasons to start integrating a strength program into your lifestyle to help reach your optimal health and fitness goals.
http://www.mayoclinic.org/healthy-living/fitness/in-depth/strength-training/art-20046670?footprints=mine
For more information about this and other exercise programs please contact our personal training staff,
Nicki Hurford, Jessica Goodwin or Tobin Shaeffer.
Measuring and Evaluating Body Composition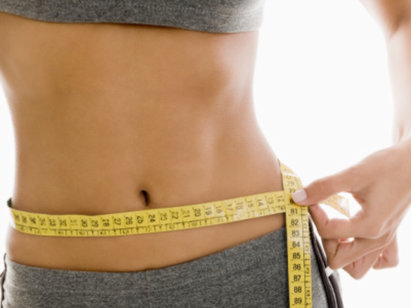 Written by Tiffany Esmat, Ph.D.
What does the number on the weight scale really mean? In regard to overall health, weight is not nearly as important as the composition of that weight. More important, rather than tracking weight, we should be aware of our body composition. Stepping on a weight scale simply tells us the combined weight of all our body's tissues. That weight may fluctuate throughout the day depending on the time of day, hydration status or what we are wearing. In contrast, body composition reveals the relative proportions of fat and lean mass in the body. Fat mass consist of two types of fat: essential and nonessential fat. The second component of body composition, lean mass, refers to bones, tissues, organs and muscle.
Essential fat is the minimal amount of fat necessary for normal physiological function. For males and females, essential fat values are typically considered to be 3% and 12%, respectively. Fat above the minimal amount is referred to as nonessential fat. It is generally accepted that a range of 10-22 percent for men and 20-32 percent for women is considered satisfactory for good health.
A body composition within the recommended range suggests you have less risk of developing obesity-related diseases such as diabetes, high blood pressure, and even some cancers. In addition, although we face risks when our body composition is too high, we face another set of risks when our body composition is too low. When we drop below the minimal recommended levels of essential fat, we negatively affect the delivery of vitamins to the organs, the ability of the reproductive system to function, and overall well-being.
How can you determine your body composition? Body composition can be estimated through various techniques from field-based tests requiring only a calculator or tape measure to advanced tests conducted in a clinical or laboratory setting performed by a trained technician. Common methods of exploring the levels of adiposity include body mass index (BMI), waist circumference, skinfolds, bioelectrical impedance analysis, and the BOD POD.
Two techniques that do not assess body fat percentage but that can be useful are BMI and waist circumference. BMI is used to assess weight relative to height and is calculated by dividing weight in kilograms (kg) by height in meters squared (kg m-2). A BMI of 25 or higher is classified as overweight while a BMI of 30 or greater is classified as obese. While BMI may give an individual a general idea of increased risk for obesity-related health problems, it fails to distinguish the composition of that weight. The measurement of waist circumference provides insight to increased risk of obesity-related illness due to the location of excess fat. Waist circumference can be measured by placing a cloth tape measure around the smallest part of the waist while standing relaxed. Waist circumference should be at or below 40 inches for men and 35 inches for women. Android obesity, classified as excess weight located in the trunk area, places an individual at greater risk for high blood pressure, metabolic syndrome, type 2 diabetes, high cholesterol, coronary artery disease and premature death.
Body fat percentage can be estimated via many techniques, some simple while others are more complex. This article describes three common techniques you may encounter: skinfold measurements, BOD POD measurements, and bioelectrical impedance analysis (BIA). Percent body fat can be estimated by using calipers to measure skinfold thickness at various body sites on the body. The sum of the skinfolds taken at various sites can then be converted to calculate percent body fat. This technique is fairly quick and can be accurate. However, it is important to find a trained technician to make the measurements. If the measurements are not taken correctly or an incorrect formula is applied, erroneous values can result. A fairly new and "high-tech" approach to assessment of body composition is the BOD POD. These fiberglass units are designed to measure body weight and body volume (i.e., the body's total size). Because fat is less dense than lean tissue, the weight-to-volume ratio can be used to predict percent body fat. Another technique that is frequently used in fitness facilities is BIA. The principle behind this technique is that fat contains little water; most of the body's water is in the lean compartment. Therefore, when an electrical current encounters fat, there is more resistance. By measuring how easily currents move through the body, body fat can be estimated.
Calculation of percent body fat through any of these techniques is best done by a trained health and fitness professional. These individuals will not only be able to make accurate assessments but will also be able to explain the results to you. Check with your local fitness facility to see what methods of assessment are available to you.
What can you do with your results? The results from your body composition assessment can be used to identify risks, personalize your exercise program or evaluate how well your current exercise and nutrition program is working for you. If you find that you are within a healthy range, continue your exercise and dietary behaviors. If you find that your body composition has room for improvement, take a closer look at what you can do to make positive changes to your current level of activity and diet. Use more than just the scale to assess body composition. Remember, it is possible for the number on the scale to remain constant but experience changes in fat mass and lean mass. Changes in body composition take time and a dedicated effort, but the positive impact on health and quality of life is worth the effort. Participation in regular exercise and physical activity along with a healthy balanced diet are the key to reaching and maintaining a healthy body composition.
For more information about body fat testing contact our La Madrona personal training staff. To schedule a body fat test, sign-up in our Clubhouse.