Hours Update
The Club summer hours will soon take effect.

Summer Hours
Monday-Friday 6am-9pm
Saturday 7am-9pm
Sunday 7am-9pm
Effective Monday, April 11th
Clubhouse Construction & Childcare Coming Soon!
Construction is underway again here at La Madrona!
The Clubhouse is currently in the process of a renovation. We are building a space in the Clubhouse for a CHILDCARE SERVICE as well as an UPDATED/EXPANDED CLUBHOUSE LOUNGE!!! The construction is expected to be completed May/June 2016. The Clubhouse will be open throughout the construction.Stay tuned for more details on what the child care schedule and fees will be.
Summer Junior Programming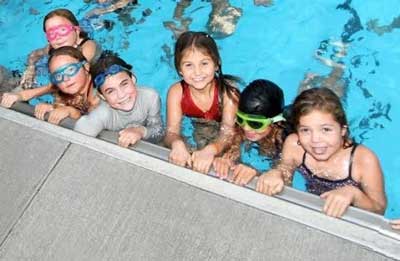 Summer Sports Camp
La Madrona Athletic Club will be offering another fun filled ten weeks of summer junior programming this year. Our swim, tennis, and sports camps will all begin on Monday, June 13th and run through August 19th.
Monday through Friday
9am-3pm
Sport Camp is a high level instruction based outdoor camp that will provide children the opportunity to develop their sports skills, self-confidence and self-esteem.

The sports camp includes tennis, swimming, fitness, and outdoor fun! Available for children ages 6-13 years old.

Click here for registration form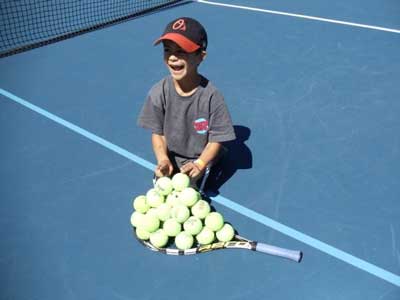 Junior Tennis Camp
Monday through Friday
10am-1pm
Weekly Junior Tennis Camp is an exciting week of quality tennis instruction, led by tennis professionals. We will offer drills to develop or improve your child's game, as well as super fun games that will make them smile.
Match play will be introduced early, thanks to 36 & 60 foot length courts and special balls, which help facilitate the student's improvement. Interclub matches will be scheduled every week, for students that are ready to compete.

Click here for registration form



Spring Kenpo Classes for kids!
Starting April 11th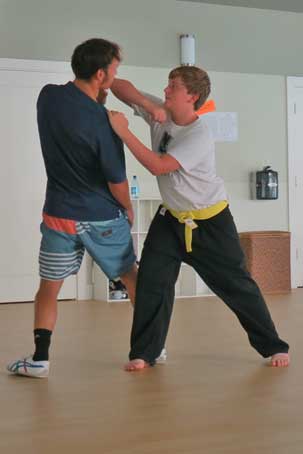 Kids classes (ages 5-11)
Mondays and Wednesdays 3:30pm-4:00pm
6 week program:
$97 member ($116 non-member)
With Sifu, Tyler Chard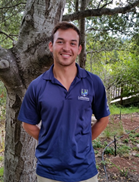 Registration available online or in the clubhouse, (831) 438-1072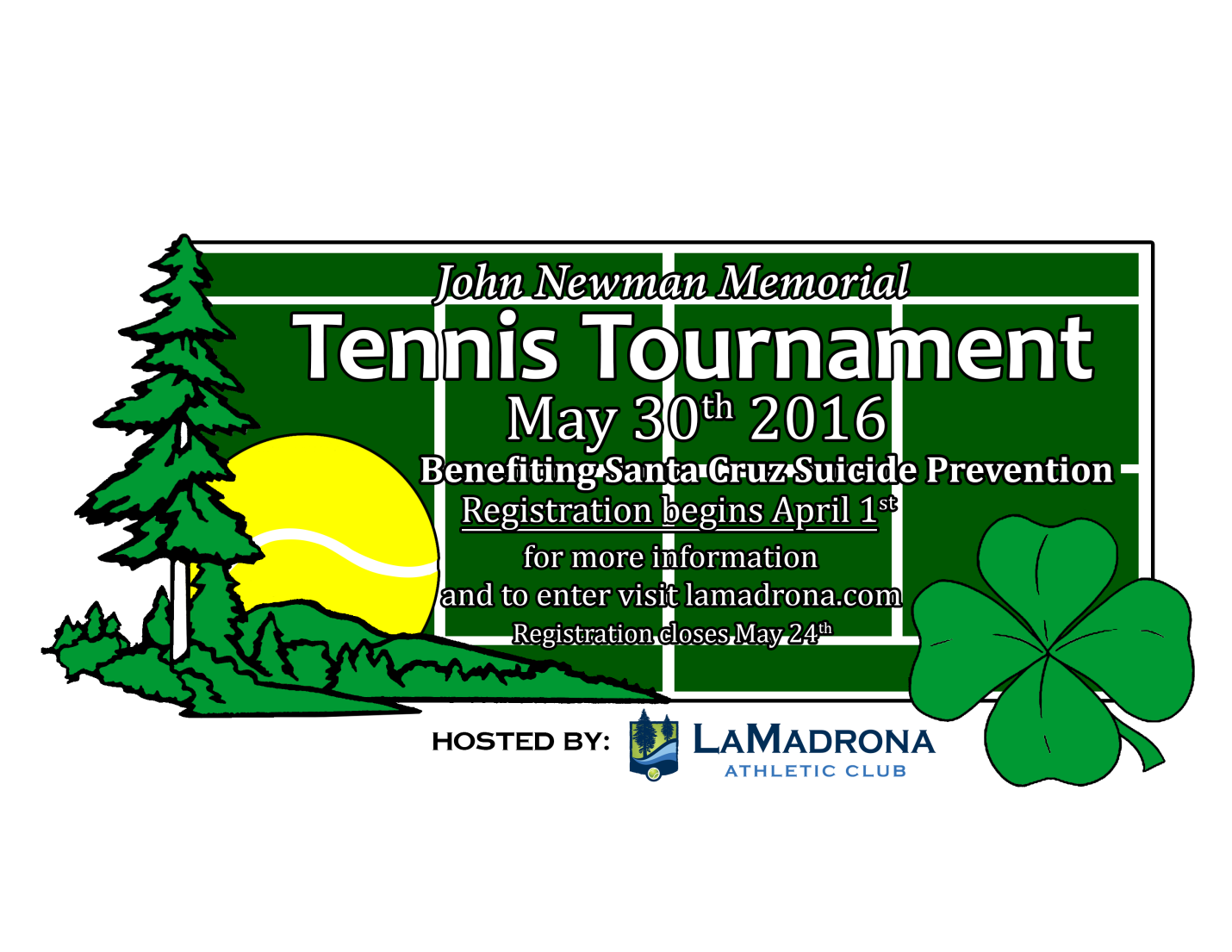 Junior Tennis Updates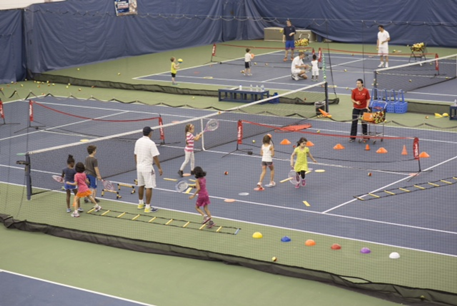 There's a question I get asked from time to time; How come they are not playing "real" tennis? My answer always is: They are playing "REAL" tennis! What they are doing is closer to the "real" game adults play. It takes into consideration the size, strength and skill of the children. Here's a fun video about it from the USTA.
https://youtu.be/n4OV_NCNjQc

And that is why I use an approach called progressive tennis. This approach is widely used in Spain, France and Belgium to name a few. It has produce players like; Bjorn Borg, Roger Federer, Kim Clijsters and Justine Henin. The goal is to take your children through a systematic progression of scaled racquets, modified balls and court sizes to enhance their experience and speed up their development.
Just to give you some perspective, a kid playing on a full size regulation court would be like an adult playing on a court that is 104 feet long by 36 feet wide. The net would be a foot higher and your racquet's weight would increase by 5 ounces and 9 inches in length. The fuzzy yellow balls would be closer to a softball size and weight and would regularly bounce 6 feet high instead of waist high… This new "big tennis" game would dramatically change your tactics and technique. It would be a different game all together. That is why my answer is always "they are playing real tennis". My role is to help their development not impede it by subjecting them to "big tennis".
With that in mind, our Spring Junior session is a couple of weeks from now and we still have plenty of space available. If you would like more information about our tennis programs, the progressive approach or if you are not sure at which level to register your children. Please feel free to contact me at [email protected]

In the meantime, see you all on the courts.
Fred Charlebois
Junior Tennis Director


Upcoming Parents Night Out Dates
In need of an evening without the kiddos? Take a much needed break and drop off the kids for a fun filled evening at the Club. We will be providing snacks, games, fun and a safe atmosphere while you take a couple hours off duty!
$25 per child Sibling pricing: $40/ 2 kids, $55/ 3 kids
Sign up in the clubhouse. Space is limited. Ages 4+ preferred.
Upcoming dates include:
Friday, April 8th 5:30-8:30 p.m.
Friday, May 20th.


Tennis Updates
YOU Can Still Make it: Saturday, April 23rd, A Day at the Races! This is a one-of-a-kind opportunity to learn the "insider's scoop" on how to play the ponies as La Madrona members make a day trip to Golden Gate Fields Race Track in Albany. The $65 "La Madrona" ticket includes entry to the exclusive Turf Club, lunch buffet, program, group seating and a special race named after LMAC. Best of all, the event is emceed by our very own club member, John Newman Sr, who's 50-year career at the race track gave him handicapping expertise and entertaining stories from the back stretch you will thoroughly enjoy and never forget! Sign up NOW! Be sure to secure your spot by purchasing your ticket right away in the clubhouse.

Join a USTA Team! Our 8 USTA age 18-over Adult League Teams Are Still Gathering Players! La Madrona teams and their corresponding captains are: Women's 2.5, Gina DePolo; 3.0, Georgie Hildeburn; 3.5, Marilyn Niles; 4.0, Jocelyn Hoy; 4.5 combined with Imperial, Lynne Sheehan; Men's 3.0, Rob Corrigan; 3.5, Terry Gale; 4.0, Larry Kaplan. This popular league runs from March 28-June 19 and includes singles and doubles. Please be sure to contact either Judy or the team captain of your level before registering onto a team.

Sign ups are ready for the John Newman Memorial Tournament! Mark your calendars for Memorial Day Monday, May 30 for this wonderful charity event benefitting Suicide Prevention. Sign-ups are being accepted on-line from our website, www.lamadronaclub.com or in person at the club house. Sign up with or without a partner, all levels of tennis players can participate and non-players are welcomed too! Start your day playing or watching some tennis, have a delicious lunch/fiesta, listen to festive tunes and mingle with fellow friends & family all in honor of a great man and cause.

Here are 2 stories in photos from last month: Chuck Jandreau's Fabulous 92nd Birthday and the Tennis Clinic & Social in the Desert. On Monday, March 14, ten La Madrona members traveled to play tennis at Palm Desert Resort Country Club. Joining our Tennis Director, Judy Newman and former La Ma Pro Roy Cosio were Kent and Margot Naraghi, Dave Chicoine, Clark Knapp, Dan & Carla Bolger, Rick Hochler, former club manager, Rosie Anderson and her favorite sidekick, Gillian Westbrook.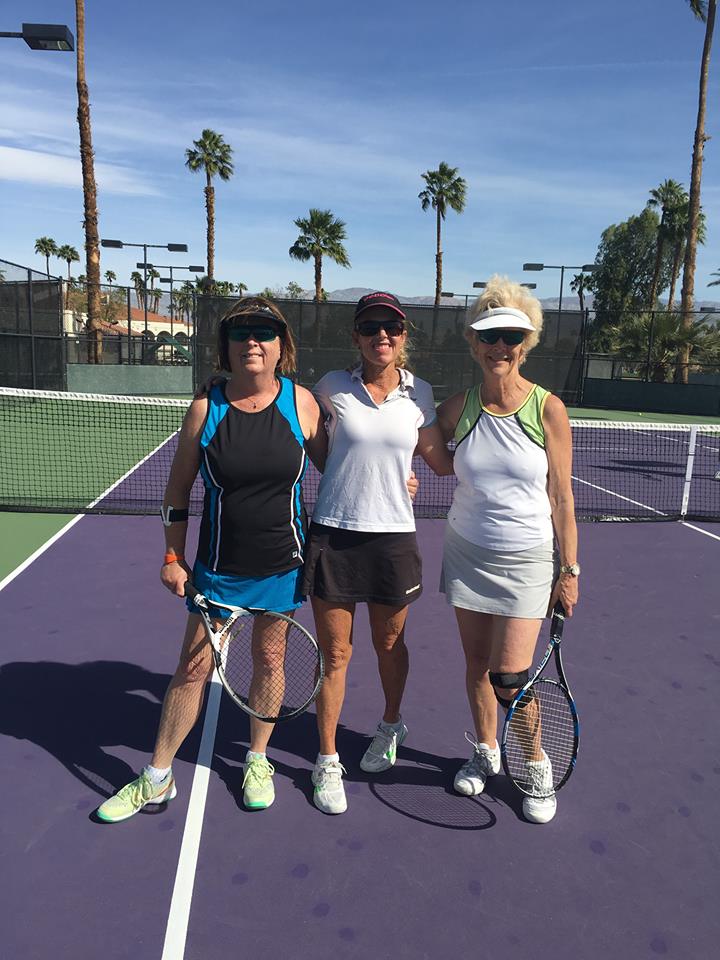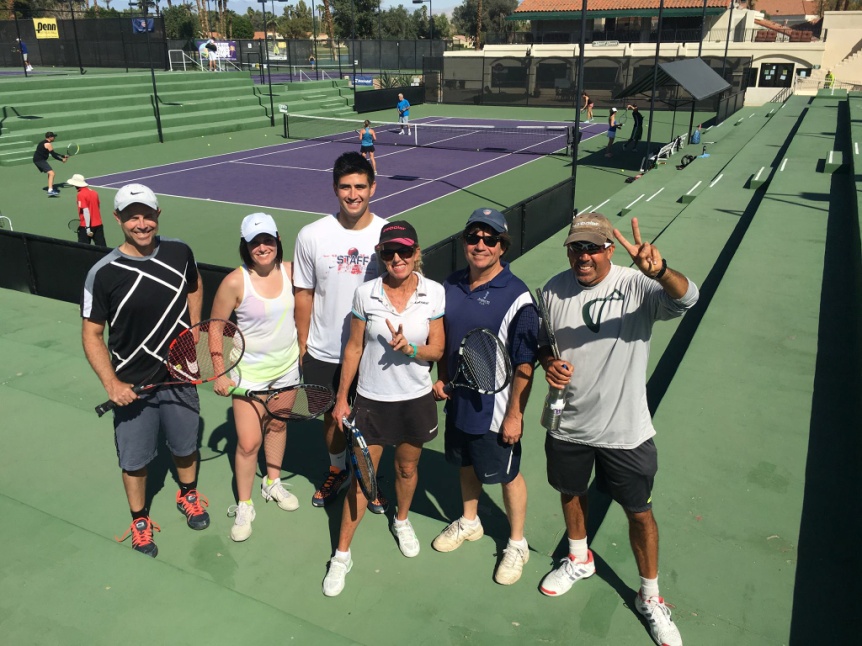 Chuck's 92nd Birthday was celebrated at Saturday Drop-in by 24 club members plus the man of honor, himself! Chuck's family was on hand to cheer him on as the entire group played with wooden racquets for at least 2 games...wow, what a challenge! Chuck, how did you do it in those days???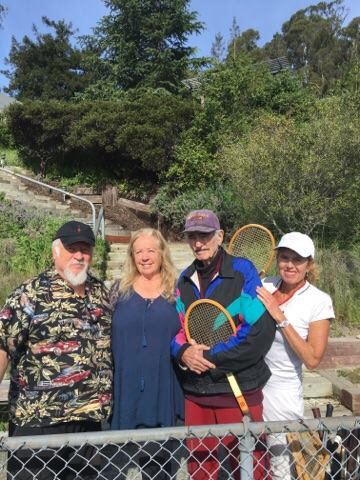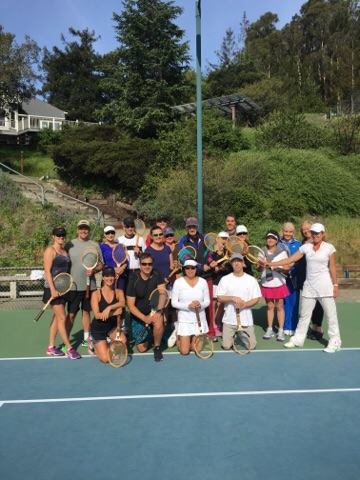 Chuck's 92nd Birthday was celebrated at Saturday Drop-in by 24 club members plus the man of honor, himself! Chuck's family was on hand to cheer him on as the entire group played with wooden racquets for at least 2 games...wow, what a challenge! Chuck, how did you do it in those days???



SPRING SWIM PROGRAMS
The La Madrona aquatics department invites you to take part in one of our spring programs. We have designed programs to keep every member of the family active, happy and wet!

Spring Break Swim Camp - 4/4 to 4/7, 3:30 to 6:00 pm (lap pool)
Swim Team - Monday through Thursday, 3:30 to 5:00 pm (lap pool) beginning 4/11 and ending 6/2.
Water Polo - Wednesdays, 1:45 to 2:30 pm and Fridays, 4:15 to 5:00 pm (rec. pool) beginning 4/11 and ending 6/3.
Swim Fit - Monday and Friday, 9:45 to 10:45 am, Tuesdays and Thursdays 6:30 to 7:30 am, and Wednesdays from 7:00 to 8:00 pm (lap pool) beginning 4/11 and ending 6/2.
Aqua Fit - Monday through Friday, 8:45 to 9:30 am (rec. pool) beginning 4/11 and ending 6/2.
Swim Lessons - 52 to 56 lessons available per week. For an available time, view the swim lesson calendar at lmac.caclubs.com.
For more information about any of our programs, email Aquatics Director, Jen Kruse at [email protected]

SPRING BREAK SWIM CAMP: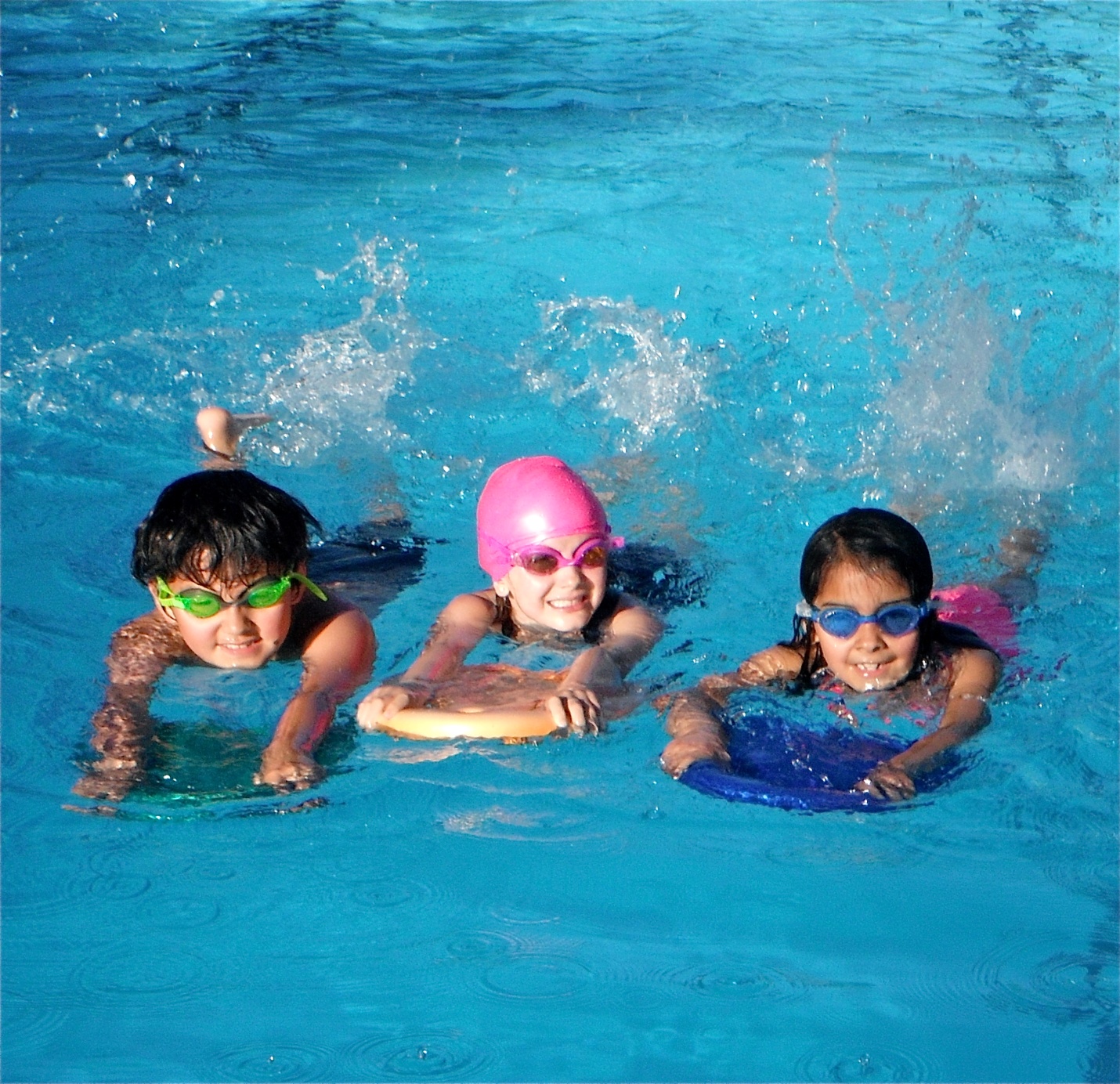 4/4 - 4/7, Monday through Thursday: The Spring Break Swim Camp is for swimmers of all ages. 3:30 to 4:00 pm for beginners (ages 4 to 8 years old), 3:30 to 5:00 pm for intermediates (ages 9 to 14 years old), and 5:00 to 6:00 pm for advanced (high school swimmers and adults). Each day will cover one of the four competitive strokes, so you can enroll in just the days you wish to work on, or come for the whole week for a discounted rate. [SPRING SWIM CAMP FLYER]

SWIM TEAM: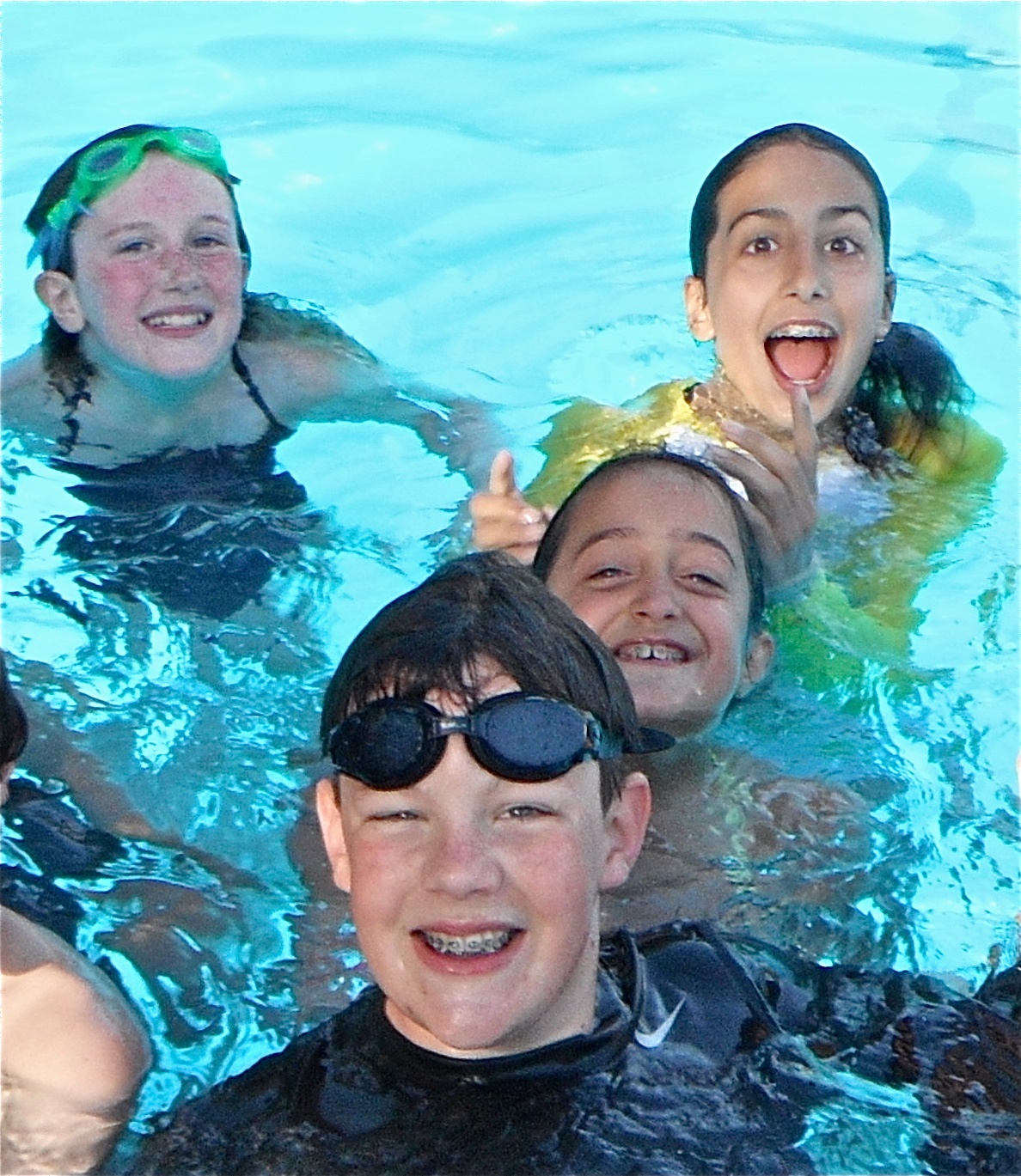 4/11 - 6/2, Monday through Thursday. Our spring swim team will have practice in the lap pool. Practice times will remain at 3:30 - 4:00 for the B Group (beginners) and 4:00 - 5:00 for the A Group (advanced). Our spring swim meet is scheduled for Saturday, 5/21 from 9 am to 12 pm. [SWIM TEAM FLYER]

WATER POLO: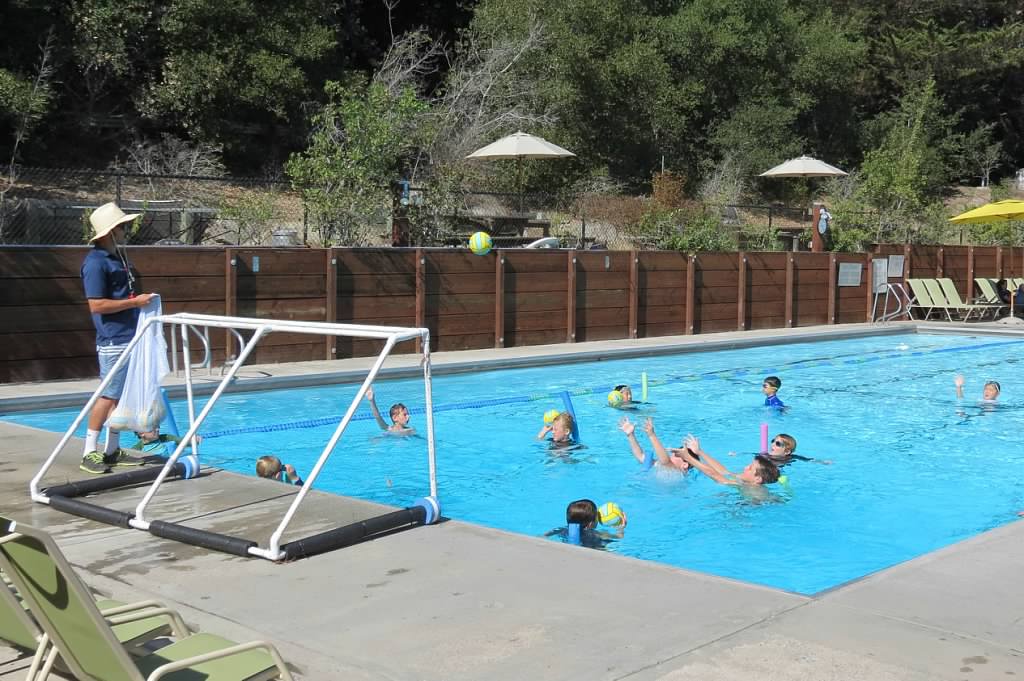 4/13 - 6/3, Wednesdays from 1:45 to 2:30 pm and Fridays from 4:15 to 5:00 pm. Our water polo class will be taught in the deep end of the recreation pool. [WATER POLO FLYER]
SWIM FIT: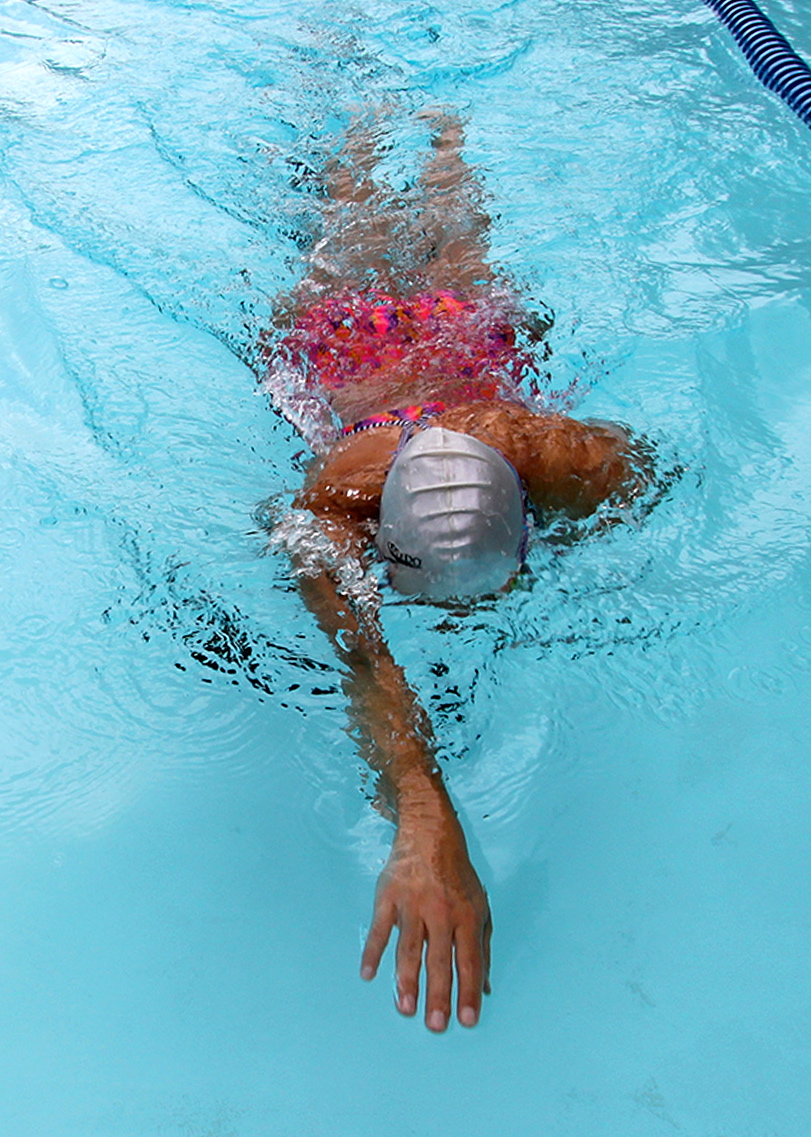 4/11 - 6/2, Mondays and Fridays from 9:45 to 10:45 am, Tuesdays and Thursdays 6:30 to 7:30 am, and Wednesdays from 7:00 to 8:00 pm. If you've been looking for coached swim practices and want to learn how to be a better, more efficient swimmer, the Swim Fit class is for you. Get fit, make friends and learn how to create your own swim sets! These 60-minute workouts will be held in the lap pool. [INSERT LINK TO SWIM FIT FLYER]
AQUA FIT: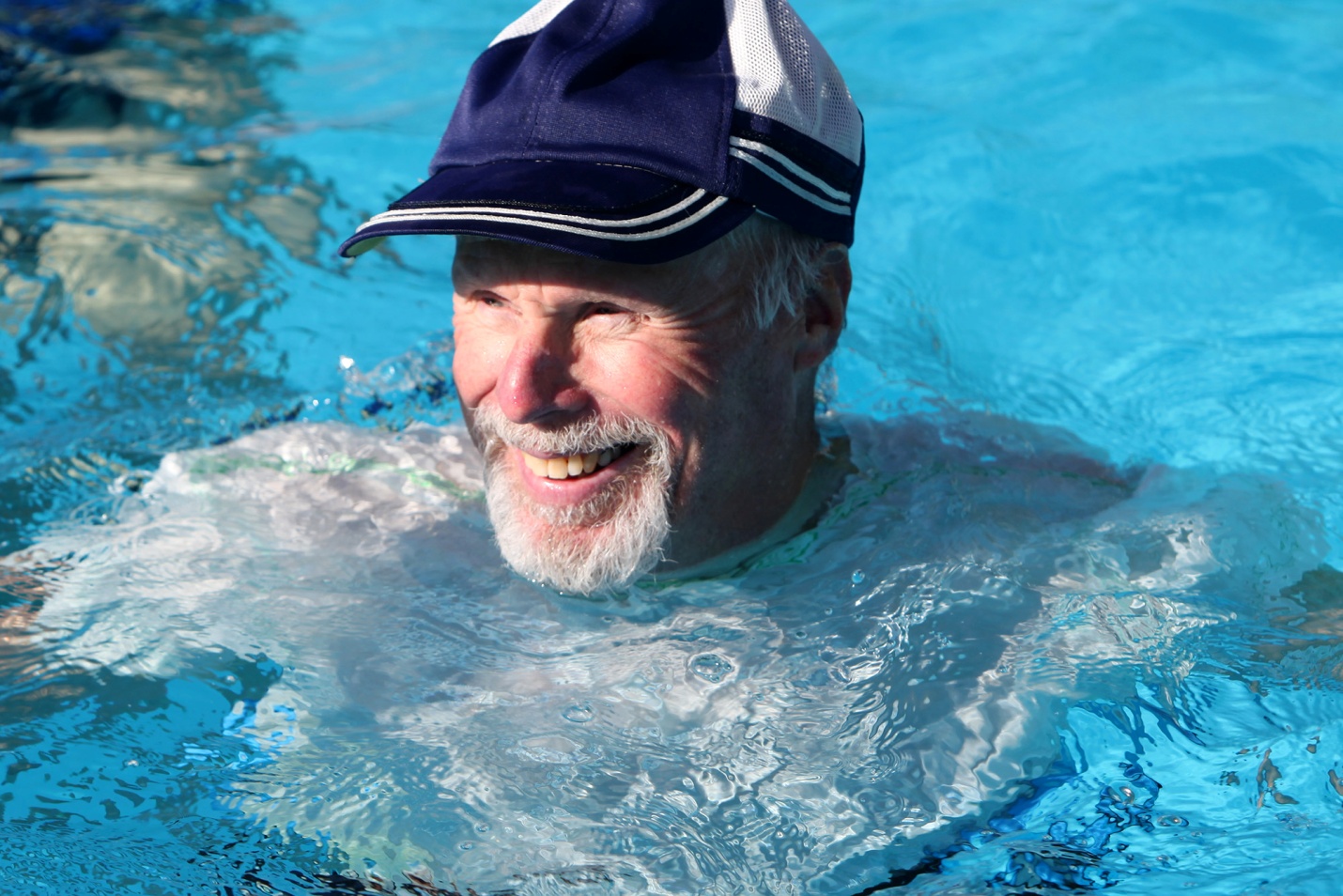 4/11 - 6/2, Monday through Friday, 8:45 to 9:30 am. Our aqua fit class will be held mostly in the deep end of the recreation pool for these 45-minute workouts. [AQUA FIT FLYER]

SWIM LESSONS: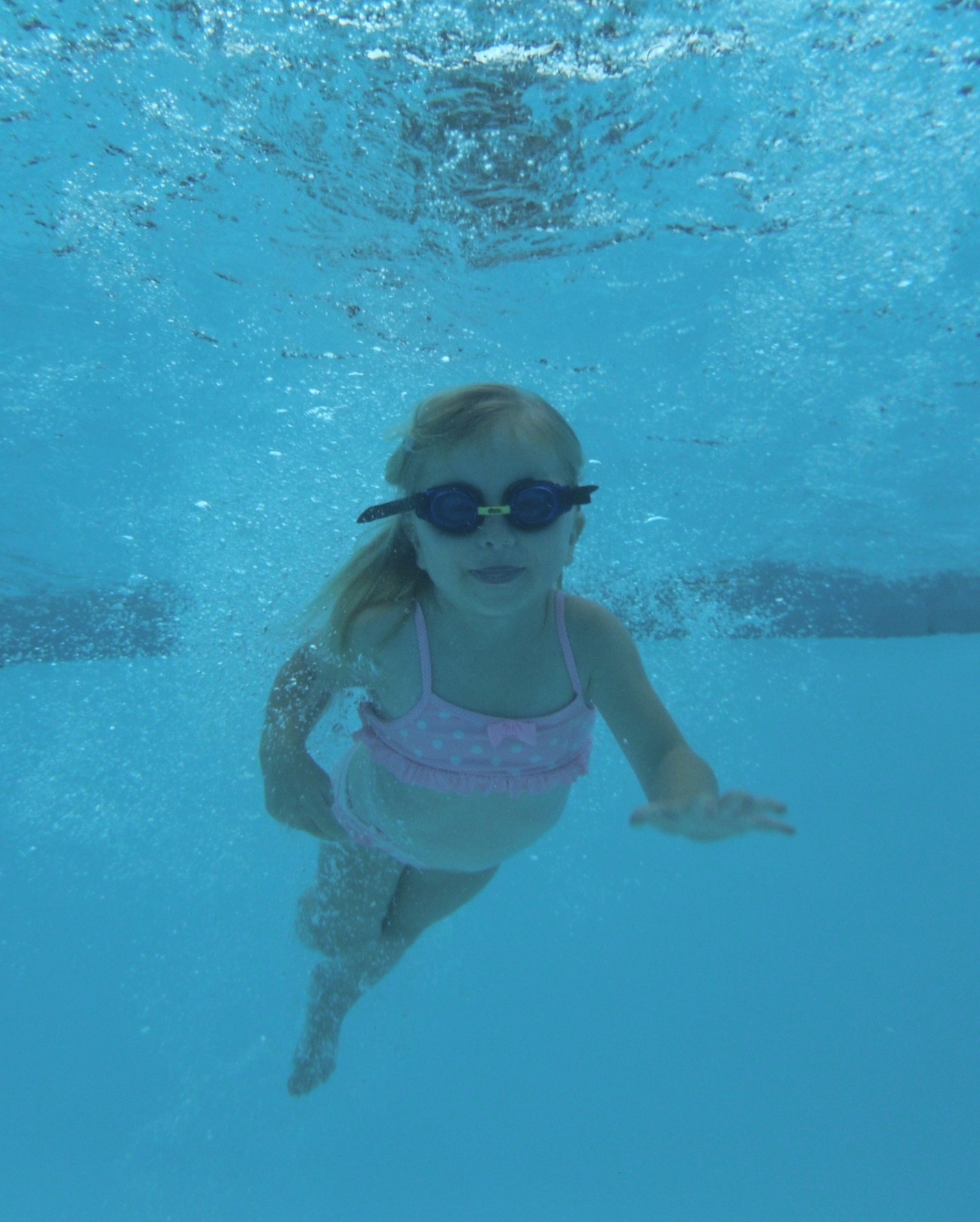 Get ready for summer by enrolling in swim lessons. Members may book their own lessons by activating their account credentials. 1. Call the club at 831-438-1072. 2. Confirm your email address. 3. Follow the instructions in the email you receive to log in. 4. Reserve your swim lessons by following the link below [MEMBER ACCESS TO BOOK LESSONS] or by emailing aquatics director, Jen Kruse at [email protected]. [SWIM LESSON FLYER]


Health & Nutrition Tips from Ashlea Hartz NC, RYT


Now that Spring is here many of us are ready to shed the extra winter weight that helped to keep us warm during the colder months. Before you try a trendy diet that will surely backfire, here are some healthy ways to lose any excess weight and keep it off.

Five Tips to Help You Shape Up and Slim Down this Spring!

1. Drink plenty of water!
- Thirst can often be confused with hunger

2. Eat more fiber by enjoying lots of vegetables.
- Fiber will keep you feeling full longer and the digestive system on track.

3. Enjoy good Fats like grass-fed butter, coconut oil, nuts and seeds.
- Yes FAT is good for you! It feeds your brain and will also send the signal to your body to stop eating.

4. Get a good nights sleep.
- Sleep is so important for total health. When we are tired we crave sugar for energy.

5. Take your workout outside!
- Sunshine and fresh air will help the body relax and lower our stress hormones so that we don't store as much fat.

To learn more join me for the next Nutrition Workshop on Sunday, April 24th!
Sign up in the Clubhouse to save your seat.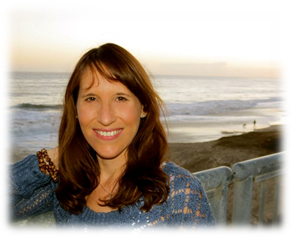 Ashlea Hartz, N.C, RYT
Holistic Nutrition Consultant, Registered Yoga Teacher
[email protected]
201.780.9939
PILATES HAMSTRINGS AND LOW BACK WORKSHOP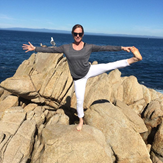 CERTIFIED PILATES INSTRUCTOR AND PERSONAL TRAINER
JESSICA GOODWIN

RESEARCH SHOWS THAT IMPROVEMENT IN HAMSTRING FLEXIBILITY WILL RESULT IN BETTER MOVEMENT STRATEGIES TO REDUCE RISK OF LOW BACK STRAIN IN YOUR DAILY LIFE.

THE HAMSTRINGS ARE MASSIVE MUSCLES (AT THE BACK OF YOUR THIGHS) RESPONSIBLE FOR BENDING THE KNEE AND ASSISTING THE GLUTEAL MUSCLES TO EXTEND THE HIP. THEY ARE IN CONSTANT USE, SO WHEN THEY ARE TIGHT, THEY LIMIT THE RANGE OF MOTION IN THE PELVIS, WHICH CAN INCREASE STRESS ACROSS THE LOW BACK AND CORRUPT CORRECT POSTURE. STRETCHING THE HAMSTRINGS CAN GRADUALLY LENGTHEN THEM AND REDUCE THE STRESS FELT IN THE LOWER BACK.

COME LEARN HOW TO LENGTHEN, STRENGTHEN AND STRETCH YOUR HAMSTRINGS.
WHEN: APRIL 17TH AT 10 A.M. – 12 NOON

WORKSHOP INCLUDES:
RESEARCH-BASED DISCUSSION, DEMOS AND
PILATES CLASS FOCUSED ON HIPS/HAMSTRINGS AND LOW BACK.

REGISTER ONLINE OR AT THE FRONT DESK: $20 FOR MEMBERS, $25 NON-MEMBERS



The 5 Steps That Will Help You Eat Better, Feel Better, Live Better!
- And Never Diet Again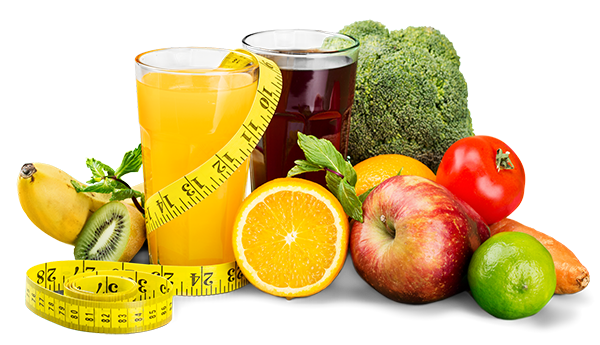 With Holistic Nutritionist Ashlea Hartz, N.C., RYT

Date: Sunday April 24, 2016
Time: 11am - 1pm
Location: La Madrona Athletic Club, Fitness Room
Cost: $20 Members/$25 Non Members

For decades America has been on a diet and I bet you have too. If you have tried them all - ¬low fat, high fat, low carb, no carb, Zone, Atkins, calorie counting, and even the cabbage soup diet¬ - chances are you are now just confused, frustrated, and exhausted from years of chronic dieting. In this eye-opening workshop, you will learn why diets don't work, and how to re-establish a positive relationship with food through an innovative approach to mind-body nutrition.
If you are ready to see serious changes in your body, increase energy, lose unwanted weight, reduce inflammation, and regain your health then it's time to stop dieting and start nourishing!
** This workshop Includes a 30 minutes of yoga demonstration to support your healthy diet and stress management. Please wear comfortable clothing.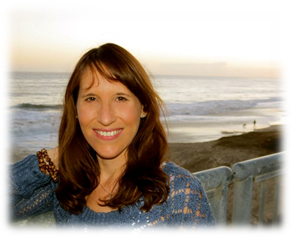 Questions?
Contact [email protected]



Fit 10 Cross Training
New session begins: April 12th, 2016



Small Group Training will provide an intimate environment in a small group setting
(4-6 people) where you can excel and take your training to the next level
at a fraction of the cost of personal training.

Our Small Group Training Program includes:
• Goal Setting – measurable, attainable and sustainable
• Workout Logs (provided when you register)
• Nutrition Guidance & ACCOUNTABILITY

Fitness Assessment – Quarterly
• Body Measurements and body fat testing
• Fitness testing
• Weigh-ins
• Pictures
Small-Group Session Schedule:
Tuesday/Thursday: 6:00 a.m. – 7:00 a.m.
Saturday: 8:00 a.m. – 9:00 a.m.

Unlimited Small Group Training – 4-week program 3x a week
$280 member monthly unlimited ($220 6 mo/auto billing)
$300 non-members monthly unlimited ($260 6 mo/auto billing)

Register online or at the front desk today!