4th Annual Easter Egg Hunt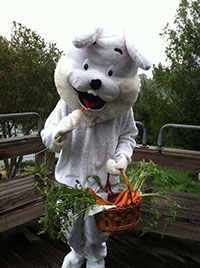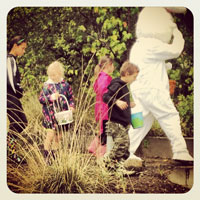 Saturday, April 15th
10am
The Easter Bunny is coming to La Madrona! Join us on Saturday, April 16th for our Easter Eggstravaganza. We will be hosting our annual Easter Egg Hunt around the Club and have fun crafts for crafts to enjoy!
Club Hours Change Update
On April 10th, La Madrona will be going back to summer hours for both Saturday and Sunday. You can now enjoy all the facilities until 9 PM seven days a week!
Introducing La Madrona's New Aquatics Director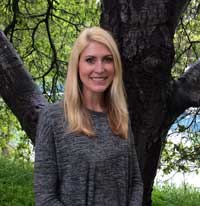 Christina McLaughlin grew up locally and started swimming competitively at age 7. Swimming has always been a large and important part of her life. She graduated from Soquel High school where she was a four-year letter winner in swimming and three year letter winner in water polo. She also received the All-Central Coast Conference water polo honor as a junior and a senior. Her love for aquatics continued through college and beyond. She was recruited to play Division 1 water polo for LMU and competed in three final four NCAA championships. She was named team captain her senior year. Christina graduated from Loyola Marymount University with a B.A. in communications. She has enjoyed teaching swimming lessons to children of all ages and abilities. She has appreciated working with children and adults with disabilities and was a volunteer leader for the Special Olympics swim team. Christina has taught elementary school for 6 years where she was recognized for her dedication and enthusiasm, while providing a safe and nurturing learning environment for all students. She has three children of her own and she relishes the time she gets to teach them how to swim and enjoy being in the water. One of her favorite joys is watching the excitement on a child's face after learning to swim across the pool for the first time.

Christina is looking forward to sharing her passion for aquatics with the La Madrona community by promoting water safety and high level swimming with proper stroke techniques. She will leverage her prior experience with children and families to accomplish these things while creating a fun environment!

Please contact Christina at [email protected] to introduce yourself and if you have any questions you would like to ask her.
Exciting New Swim Programs
Coming Soon
Specialty stroke clinics
Prenatal water exercise
Adult swim team
Wine and water polo night out for adults


Spring time = more tennis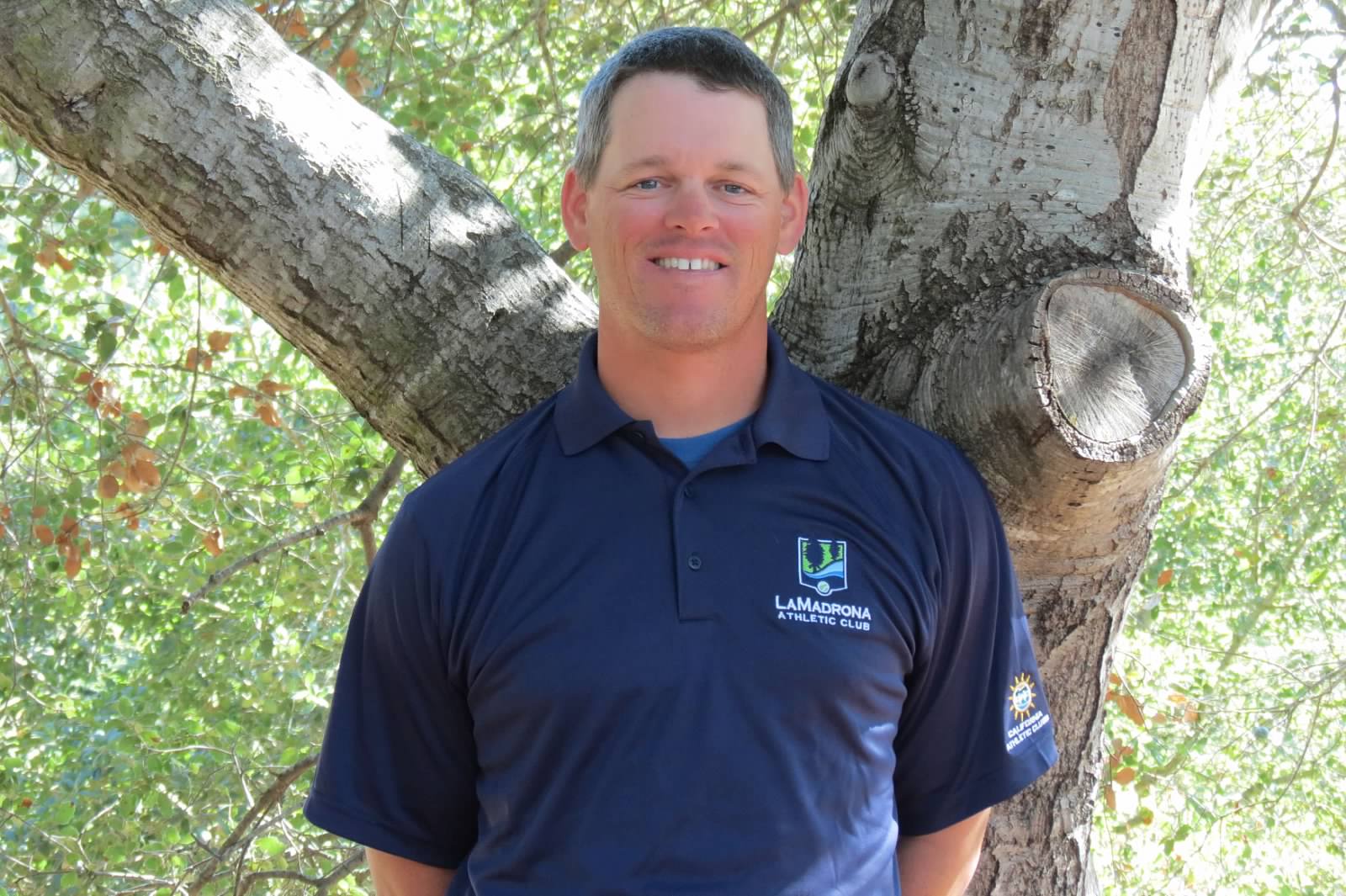 Hello members

April is here already, we've been enjoying the extra daylight for a few weeks and Roger Federer keeps winning at age 35. What more can we ask for? Maybe for some of you it's more play time, maybe it's a chance at improving or simply a chance at more league tennis. Well! We have it all.

For those of you just looking to get out and play more tennis, the club hours are set to change on April 10th as we will move to our summer hours. This means extra time for everyone to hit the fuzzy yellow ball. With all the extra daylight and time to spend in the sun, we would like to remind everyone to stay hydrated and to use proper sun protection while on the courts. And if you are still unhappy with the state of your game after all that time on the courts, we have what you are looking for.

This April, not only can you enjoy all of our standard weekly clinics or great private lessons, we have tons of new clinics happening. Here's what you can look for;
New forehand clinic
New Footwork clinic
USTA Practice nights for singles and doubles
A Ladies morning
2 days Doubles tennis camp
Take a look at our calendar for more details. Whether you choose to attend our clinics or take a few private lessons, always remember that it doesn't matter if you win or lose… Until you lose!
Finally, on April fool's day, one of our USTA 18&Over teams hosted their first home match. This new season offers plenty of chances to play competitively with a format of two singles and three doubles at every match. Please feel free to contact one of our captains if you are interested in playing. The more the merrier…
I will see you all on the courts soon
Cheers
Fred


Look Like You Lift!

Clinic with Mark Gardner

• Enhance and add variety to your current workout routine.
• Learn technique and proper body mechanics.
• Learn how to lift heavy without injury.


Men & Women Welcome (members only)

Mondays beginning April 3rd
5:45-6:45pm
$15 drop-in

Clinic will be held in both the gym and group fitness room.
Transforming My Life & Health By Standing Still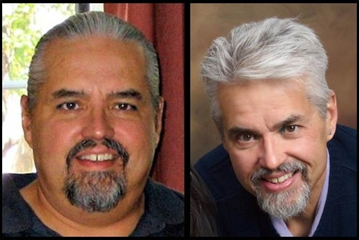 I spent most of my adult life on the heavy side. My weight had crept beyond 230lbs and I was classified as OBESE! I used to look in the mirror and feel a deep sadness for the person trapped inside my body that didn't fit in clothes, didn't move well, always feeling stressed and tired! But I had to give weight loss one more try. I found a simple balanced nutritional plan. But I also added a new routine to my life.

At age 52, I discovered Chinese Martial Arts. I studied traditional Gung Fu, Tai Chi and the powerful practice of Qigong energy exercise, entitled Zhan Zhuang or Standing Like a Post.

Every morning, I got up early and went right to that standing Qigong practice. Eventually I could stand and breathe for over an hour. The standing meditation changed my awareness in making better food choices. That was my only exercise for the first year and I dropped almost 60lbs.

However, years of inactivity left me de-conditioned. I began training myself at home using range of traditional and alternative fitness tools including: free weights, kettlebells, Indian club swinging and TRX.

One day it hit me, "if I can do this, anybody can!" I sought out respected teachers and certification programs that could help me to help others.

There are many paths to a healthy life. Sometimes you need a new practice or routine. Sometimes you need to move outside your comfort zone. And sometimes, you simply need to breathe and Stand Still.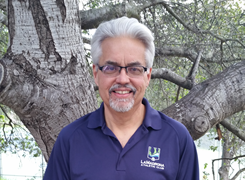 Eric Deffenbaugh
Certified Personal Trainer
[email protected]


Letter from our La Madrona Child Care Director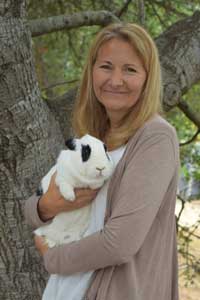 Happy Spring! With the days getting longer, spring is the perfect time to exercise, enjoy the club and socialize with friends.
I am excited to offer our families a variety of upcoming quality childcare, programming and special events for the upcoming season. These include family time, parent time, craft & nature study time and even homework time.
May this spring bring you sunny days and sweet blessings with your family.
~Miss Christine


Child Care, Programming and Special Events for April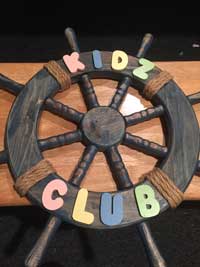 We have moved to a new calendar format so your family can enjoy all the fun!
Click on the calendar link to access days and times for the following:
• Kidz Club La Madrona Drop In Care (Ages 6 months-age 13)
• Kidz Club La Madrona Reservation Care (Ages 6 months-age 13)
• Home Work Club (1st -5th grade)
• Half day Wednesday Craft & Nature Study Programming (K-3rd grade)
• Parents Night Out (Age 5 and up)
• Spring Craft Night (Age 5 and up)
• Free Obstacle Course Fitness Fun (Age 5 and up)
Click here to see the April calendar
Half Day Wednesday Crafts & Nature Study Series
Looking for something fun but educational on half-day Wednesdays? How about learning about nature while engaging in creative crafts. Your children can come join us for this small group, 3-week session for ages Kindergarten through 3rd grade
3 Week Series: Opossums April 12, 19, 26 1:30-3:00pm
$45 Members/$54 Non members
Interested members can sign up under camps to register online at lamadronaclub.com or call the clubhouse at 831-438-1072
There is open registration for non-members, if you child would like to bring a friend. Non-Members please sign up in the clubhouse and fill out our guest waiver
Parents Night Out
Earth Day ~ Saturday April 22nd
Let your children come play with us and celebrate Earth Day!
We have a new extended time: 5:30pm–8:00pm with the club closing at 9:00pm.

10 spaces available ~ Ages 5+ (Inquire about younger siblings)
Family Pricing:
$25.00 – 1 child
$45.00 – 2 children
$60.00 – 3 children

Includes:
Fitness room obstacle course and disco ball fun, snack and story in the main clubhouse, craft and games at Kidz Club La Madrona.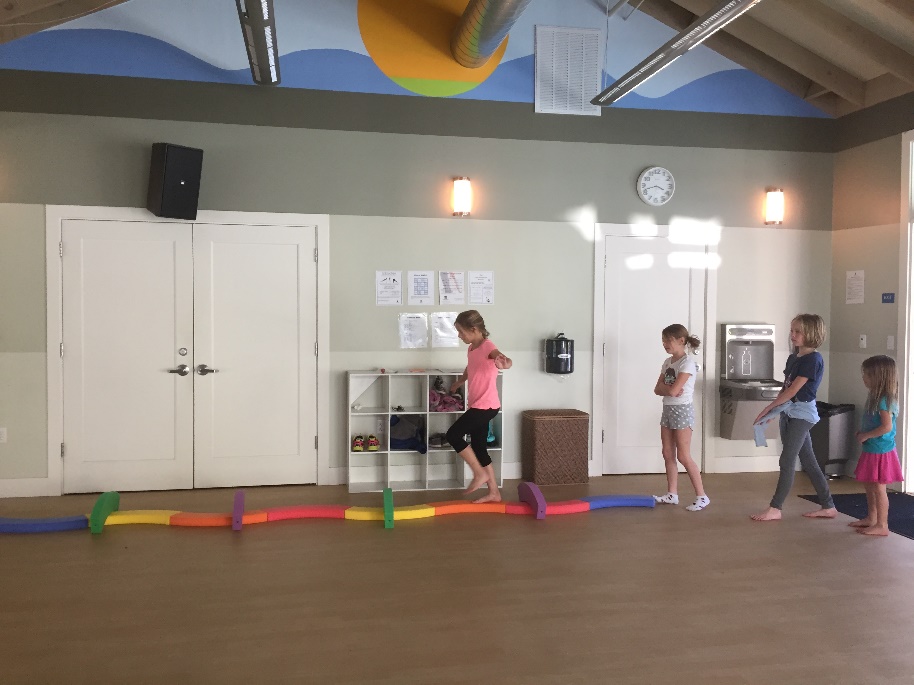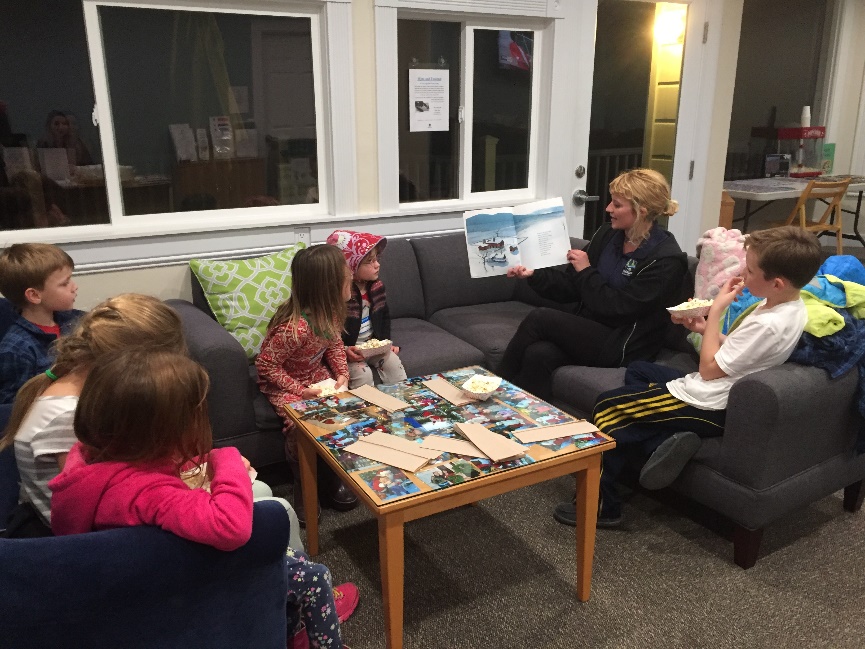 Any questions contact Miss Christine at [email protected]

Sign up today in the main clubhouse.
$10.00 fee for under 48 hour notice cancellations
Pajama Parent's Night Out for ages 2-4
Announcing our 1st Parent's Night Out for younger ages. Bring your child in pajamas for a fun night of quality care, snack & story time at Kidz Club La Madrona.
Limited to 6 spaces ~ Ages 5+ Sign ups are located in the main clubhouse.
Saturday April 29th 5:30-7:30 Pricing 1 child $25/2 children $45 Members only



New Homework Club at Kidz Club La Madrona!
We are excited to offer Homework club on for ages 1st -3rd grade in the downstairs location of Kidz Club La Madrona. You can exercise and enjoy the club, while your children are doing their homework, supervised by our tutor.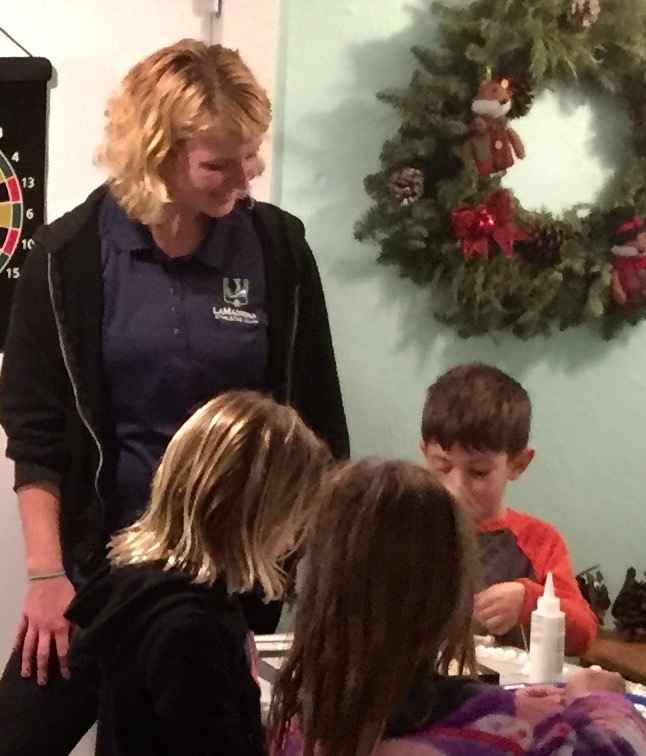 Tuesdays 4:00-6:00pm $20.00 members only. This special homework time is reservation based. Please call by 8:00 on Monday to reserve your space. 831-438-1072 x 101

Our tutor Whitney Heuschkel has a degree in English and has been tutoring subjects such as Math, Spanish, Science, English and reading since she was a teenager, through babysitting. Her passion for learning and reading has led her to be an early childhood literacy tutor for at-risk children in Watsonville. She hopes to carry on helping children with any subject at La Madrona and is looking forward to working with your children on Tuesdays!

Parents please fill out a Kidz Club La Madrona enrollment form, located in the main clubhouse, prior to initial drop off.


Spring Craft Night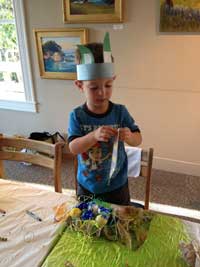 Calling all kids to join us in the main clubhouse for Easter egg dying, crafts and a treat! Parents: Feel free to stay and play or go workout and enjoy the club.
Space limited to 20 - Wednesday, April 12th 5:30-6:30pm $10/child - Sign up today!


Junior Fitness Workshop
April 17th-May 10th



Sports Conditioning & Injury Prevention
with Mark Gardner

Workshop Details:
Designed for both athletes and non-athletes, ages 12-17

You will learn:
• Proper Weight Training Techniques
• Balance and Agility Exercises
• The importance of warm-up and cool down
• Flexibility and its effects on performance
Monday and Wednesday 3:30-4:30pm
$120 members ($144 non-members)
Space is limited! Register online or at the front desk.