UPDATES
Lap Swim reservations: Starting April 1st lap swim reservations will be available for 30 or 45 minutes. As the weather gets warmer and the volume of members wanting to schedule lap lanes increases, we will be limiting everyone to a max of 45 minutes. No Show or Late Cancelation fees may be applied. Please remember that the rec pool is also available for lap swimming without a reservation.
Projects: We have begun the replacement and expansion of our deck by the lap pool. Please be cautious and watch children closely as you move past the construction area on the pool deck. Starting April 14th we will begin the resurfacing of Courts 2&3. This has been a long awaited project that we are extremely excited about! Please be aware that during this time there will be limited court availability.
NEW STAFF
We are excited to announce the arrival of our new Aquatics Director Kyle Gorham, and Bookkeeper Angie Lackey!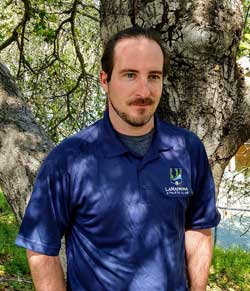 Kyle Gorham is originally from Santa Cruz County and having grown up on the central coast developed an intense love and passion for water. As a swimmer at young age, I came to enjoy the freedom to move and explore limitlessly in a nearly weightless environment. This incredible feeling is something that eventually lead me into becoming a lifeguard and swim instruction as an initial occupation during high school. As it turned out, it would lead to a nearly two-decade long career in recreational aquatics where I continued teach children and families but felt the calling to lead and developed the programs that encouraged individuals to get their feet wet.
I am excited to lead and shape current aquatic programing for the families and members of La Madrona Athletic Club. I strive to provide our families and members with a place where they can find high quality programing. As the world becomes brighter once again, I hope that we can provide new programs which are unique our region to our families and members.
If I am not blowing bubbles in the pool, I can probably be found blowing bubbles in the Monterey Bay. I am an avid open water scuba diver and PADI instructor. When I can, I am unusually looking to enjoy the natural beauty underneath the waves of either the Monterey Bay or Carmel. Or training those on how discover what is hidden under the surface of the world's oceans. There is no better way to discover adventure.
I am proud to have taught and inspired all ages to appreciate having fun in water whether it is a pool or the ocean. I look forward to continuing to provide that to public in the years to come.
Kyle can be reached at [email protected]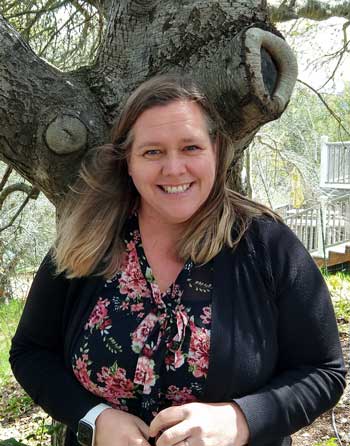 Born and raised in Santa Cruz, Angie married her high school sweetheart. Together they have four children who all attended local schools. Involvement in the community is very important to Angie. Currently, Angie is a cheer coach at Harbor High.
Angie also owns two businesses. One is Santa Cruz Circus Arts which is currently on hold due to Covid. She also owns a bookkeeping business. Angie enjoys new challenges. She is thrilled that she was privileged to be part of Team La Madrona!

Angie can be reached at [email protected]
ENTER OUR EASTER EGG DESIGN CONTEST

Spread your creativity with an Easter Egg Design and win a prize. Pick up a design sheet in the Clubhouse or Pool House starting March 18th. Use any medium you choose crayons, colored pencils, paints etc. The winners (1st, 2nd, 3rd) will be chosen by our department head team on Easter Monday. Only one design entry per member, please.
HOP ON OVER FOR SPRINGTIME FUN!

The Easter Bunny is coming to La Madrona on April 3rd.
Sign up in for our small group, social distanced Easter Egg Hunt at 10:00-11:00 or 12:00-1:00. Members must stay together in family groups, follow social distance guidelines and wear a mask at all times. Come have a hopping good time!
Kids Nature Study Time

Have fun learning about nature and animals while engaging in creative crafts and activities, outside at La Madrona. Come join us for this small group (6 max), 3 week session, ages K-5th grade and learn about native animals in our Santa Cruz Mountain Area. 3 week session, April 13th-29th. Tuesdays and Thursdays 3-4:30pm. $90 members/$108 non-members. Registration for members opens on April 1st (non-members April 5th).
FAMILY FUN COURT!

Reserve your time for fun and games on Court 1!

• Ping-Pong
• Pickle ball
• Basketball
• Giant Connect 4
• Giant Jenga
• Ring Toss
SPRING GROUP FITNESS SCHEDULE

Our Spring Group Fitness Schedule will begin Monday April 12th. Please refer to our website and Group Fitness Schedule posted at the front desks for our currently class listing.
HAVE YOU TRIED OUR LA MADRONA SMALL GROUP PERSONAL TRAINING?

FIT 10 with Rebecca Setziol: Tuesday & Thursday 6am, Saturday 8am
Space is limited. Register at front desk.
TENNIS UPDATE
Hello Members

One month flies by and things are really changing. Most kids are back at school and the vaccination process seems to be going very well in our County. One thing that has not changed is the weather for us tennis players. With very few rainy days since the beginning of the year, tennis fans have been able to hit the courts more than ever. And more tennis is now played under broad day light since March brought us the return of normal time. What a treat!

Last week we crowned our mixed intra league champs; Congrats to the John McEnroe team led by their Captain Jeff Mitchell for the win. But most importantly, thank you to everyone that participated and made this fun social league a success. THANK YOU! Talking about league tennis, the USTA is attempting a return in early May. A lot of players are looking forward to more possibilities to play competitive tennis and that might just be your chance. I am also looking into the possibility of creating our own local league. I have reached out to many of our local tennis leaders to propose a local USTA of our own. I will keep you all updated when I know more.

Just a reminder that today April 1st, we have a few price changes and they are the following;
Private lessons will increase from $60/hr to $70/hr for members and from $70 to $80 for non-members.
Our Restringing labor service will go from $15 to $20.
Finally, we have a big announcement, if you have been enjoying bringing guests to the club again, our new long hours and our awesome new benches, you will love this following news. We are happy to announce that courts 2&3 will get resurfaced starting on April 14th. Unfortunately, that will mean having only 4 courts for a period of time but its great news for all tennis players at the club. We will send you all information regarding tennis courts scheduling once we have more details on what type of delay we are looking at.

I hope to see you all on the courts soon.

Cheers,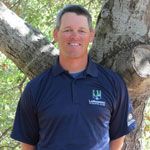 Fred


AQUATICS UPDATE
More than a third of adults in the United States can't swim the length of a pool, according to the Centers for Disease Control and Prevention, which puts them at risk of being one of the 10 people who drown every day in this country. Our swim lessons are open to all ages!

It's a wrap! Our winter swim team session ended last week. Our spring session filled up in a matter of days and starts April 12. Lap lanes will be blocked out from 3:30-5:15 Monday-Wednesday and 3-5:15 on Thursdays through June 4. Consider making a lap lane reservation for your older child! If you are interested in suggested 30 minute workouts for water safe swimmers, email [email protected]. May the dew of spring remind us of small acts of kindness in and out of the pool!

See you at the pool!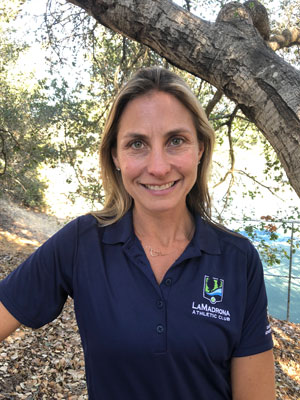 Shaena Strubing
CLUB REMINDERS

Please do not forget to wear your face coverings at the Club (ages 3 & over).That includes checking in, walking through the Club (on pool deck, tennis court areas, parking lots), and in the locker rooms/restrooms.
Face coverings are not required when lounging by the pool, exercising/playing tennis
All equipment used must be thoroughly cleaned after use with provided gym wipes (includes pool deck furniture).
Only 2 guests per family, per visit
Social distancing is required throughout all aspects of the Club
Designated maximum capacities per area of the Club need to be followed at all times
Lost & found items will only be kept for 24 hours
Lap swimming reservations: 45 minutes max. Families are encouraged to share a lane together (up to 2 per lane). Everyone is encouraged to use the rec pool for additional swimming time
All children under 14 years old must be directly supervised at all times
While enjoying the pools, make sure children are not spitting water
Pets are not allowed on the property. We ask that you please leave your pet at home! If absolutely necessary, your pet can stay in the car, parked in the shade with windows rolled down. Please DO NOT walk your pet around the property.