End of Summer Pool Party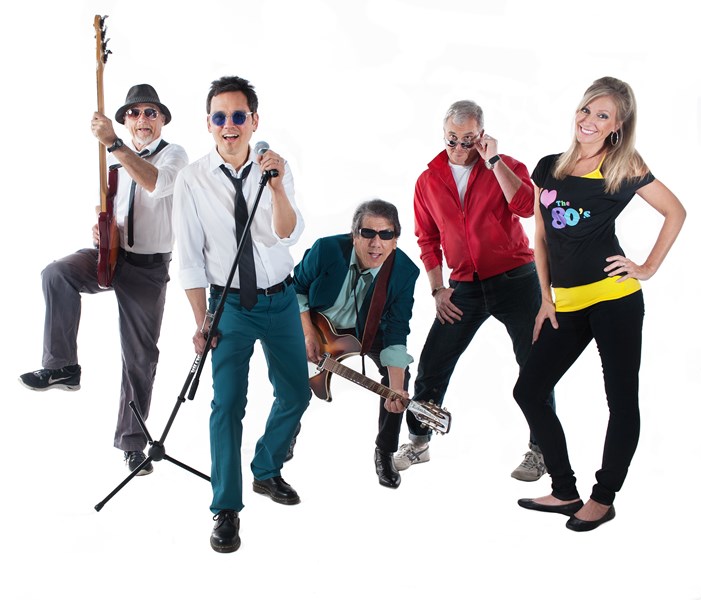 Saturday, August 26th 3-6pm– Featuring 80's music live band-Beat Street
Sunshine, music, pool time, happy hour beer & wine, dancing, crafts!


Tennis Court Resurfacing
Hello members
Only 3 more weeks left to our summer programming and it's also time to start thinking of yet another USTA season. Yes! The summer is almost over and so is the limited court availability due to our summer camps. Well! Almost over! Mark your calendar,
court resurfacing is happening the week of August 21st
and if all goes well, we will be playing on new courts by Sunday August 27th. We also have a few more surprises for you all. You will have to wait and see…
What will the court situation be, one might ask? While courts 1,4,5,6&7 are getting resurface, our teaching courts will be available on a first come first serve basis. We will hold our regular clinics and offer a few special events to accommodate more players but besides that courts will be free for anyone looking to play a little.
Look for our August events calendar for more details
.
Now on to the new USTA season. This fall, the USTA is changing things up and offering their regular fall combo season and adding the 40&over mixed season to it.
I have registered a team in every division that we have had in the past, however if there isn't a captain coming forward to lead the team I will unregister the team on August 10.
I hope that we will see new captains coming forward this season…
Please feel free to contact me with any questions, comments or suggestions you might have.
I will see you all on the new courts soon
Cheers
Fred
Day Use Lockers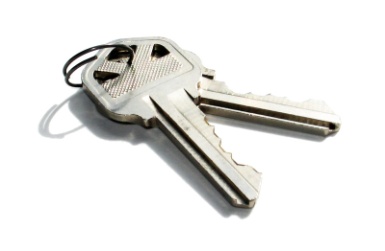 Do you know that we offer day use lockers? There is no cost for this wonderful service, and the keys are issued at the Pool House check in.
Letter from the La Madrona Child Care Director: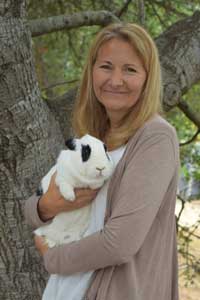 New Enrichment Programs Coming Soon!
As we begin to wind down the final days of summer there is a lot to look forward to for the school year at La Madrona.
Upcoming, we will be introducing our new La Madrona Enrichment Programs for your children. I will offer a variety of programs for Homeschool, Afterschool and Half day Wednesdays for grades TK-5th grade
For children ages 6 months through preschool we will be offering age specific Play Dates and Premium Childcare Services.
A sneak peek….
Baby Time at La Madrona: Ages 6mos-12mos
Toddle Time at La Madrona: Age 1
Play Dates at La Madrona: Age 2
Play Dates at La Madrona: Age 3
Play Dates at La Madrona: Age 4
Premium Childcare Services M-F 10:00am-12:00pm
ABC Fitness Fun: TK-1st Grade
Fitness Fun: Grades 2-5
Crafternoons: Grades TK-1st
Crafternoons: Grades 2nd-5th
Nature Study: TK-1st Grade
Early Learning Reading and Literacy Time: TK-1st Grade reading levels
School Readiness Skills: TK-1st Grade
Self-Regulation Strategies: TK-1st Grade
Enjoy your family time in the sun filled days of August and I look forward to working with your family this upcoming school year. Stay tuned for more information!
Feel free to contact me anytime with questions or comments at
cwilkinson@caclubs.com
~Christine Wilkinson
Kidz Club La Madrona ~Summer is winding down!
Take advantage of our final drop in dates for August.
See our Kidz Club Calendar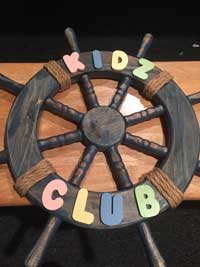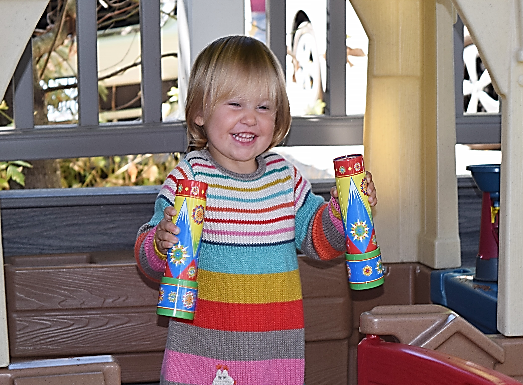 Special Rates for our final days of Drop In Care.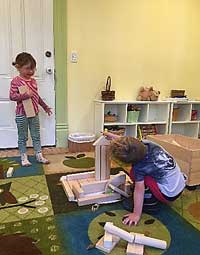 $5/hour special. Care is offered Monday through Saturday serving members
ages 6 months to age 13 through August 11th.
Morning Care Times
M/W/F 8:30am-12:00pm
T/TH 9:00am-11:45am
Saturday 9:00am-12:30pm
Afternoon Care Times
M-Th 4:00pm-6:00pm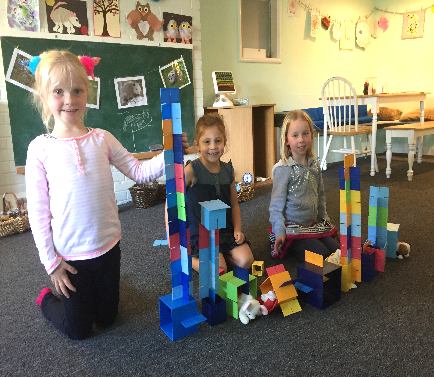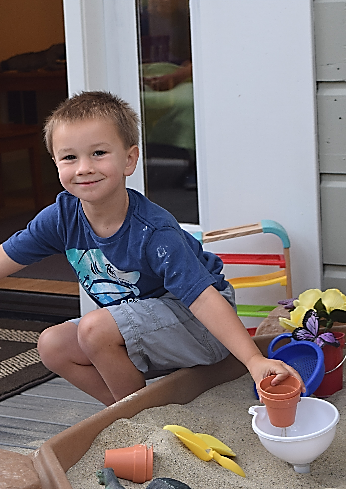 Pajama Parents Night Out: For ages 2-4 years.
Saturday August 5th 5:30pm–7:30pm
Family Pricing: $25/1 child, $45/2 children
Bring your child in pajamas for a fun night of quality care, snack and story time at Kidz Club La Madrona. 4 spaces available, serving members age 2-4 years.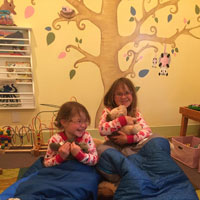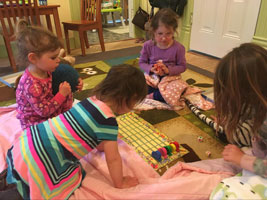 Kid'z Night Out: For Ages 5+
Saturday August 19th 5:00pm–8:00pm
Family Pricing: $30.00/1 child, $45.00/2 children, $60.00/3 children
Calling all kids! Join us for fitness room games and obstacle course fun, snack & story time in the main clubhouse and craft and games at Kidz Club La Madrona.
10 spaces available, serving members ages 5 years and up.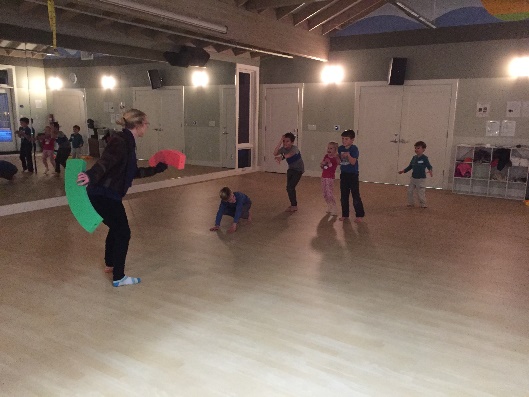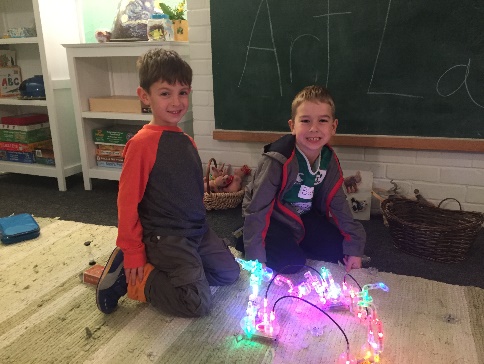 Summertime Crafts Program
Mondays July 31st and August 7th 1:30pm-2:30pm
$24 Members/$30 Non members
Do you have creative kids? We have the perfect program for them. Your kids will enjoy fun and creative crafts while engaging in a variety of mediums.
8 spaces available, serving members: Kindergarten-Grade 5.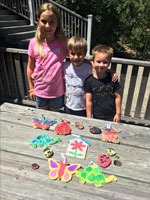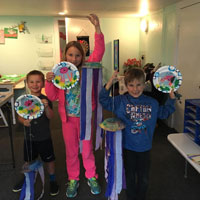 Follow us on Facebook!
See pictures of all our fun family events and Kidz Club La Madrona friends.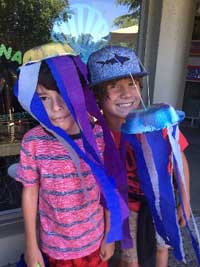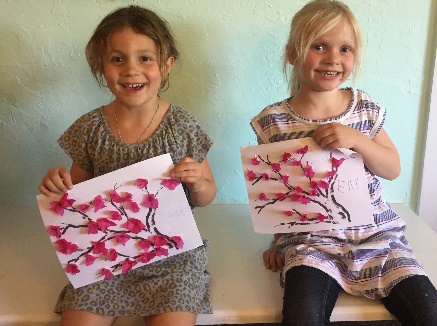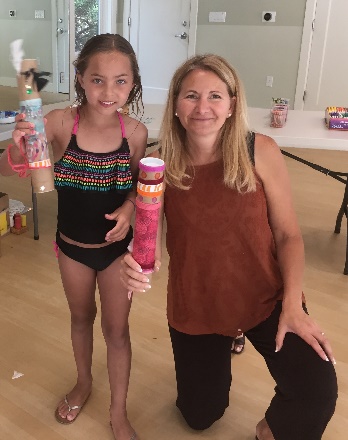 Premium Child Care Services: Members Ages 2 -5 years.
We are now offering seasonal small group childcare services for ages 2-5 years. Choose your day/days M-F 10:00am -12:00pm located in the main clubhouse at Kidz Club La Madrona. Fees are based on the number of days your child attends.

Your children will enjoy and be engaged in a variety of activities based in creative and developmental play. Kidz Club La Madrona has an indoor playroom filled with games, and wooden educational toys to develop fine motor skills and offer many sensorial delights. More fun is offered within the sand box, sensorial table & Great Outdoors Club House!

Fall Session: August 21st – November 17rd No Care on 9/4 & 11/10/2017

Choose your day(s) Monday through Friday 10:00am-12:00pm:

• 12 weeks of care 1 day of the week $156.00
• 12 weeks of care 2 days a week $312.00
* Includes a free make up week November 13th-17th.

This program is limited to 6 students per caregiver with a 2 students minimum for session to run.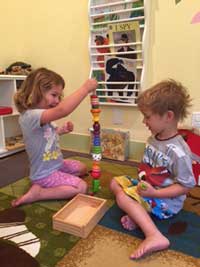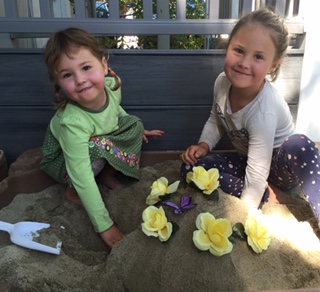 Junior Fitness Workshop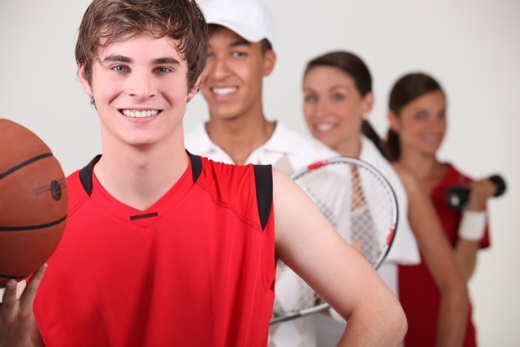 August 1st-24th
Sports Conditioning & Injury Prevention

Workshop Details:
Designed for both athletes and non-athletes, ages 12-17

You will learn:
• Proper Weight Training Techniques
• Balance and Agility Exercises
• The importance of warm-up and cool down
• Flexibility and its effects on performance

Tuesday & Thursday 3:30pm-4:30pm
$120 members ($144 non-members)




With Mark Gardner


Beach Bod Squad with Mercedes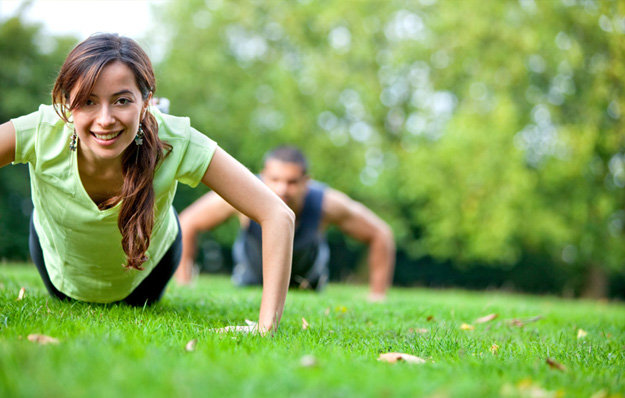 Beginning August 7th
This 4 week class will include 2x/week outdoor small group training sessions (6 people max). Working with body weight exercises, free weights, resistance bands etc., we will focus on functional movements, core strength, stability and full body conditioning to help you excel with your fitness goals. Speed, agility drills and cardio intervals will improve your overall endurance.
Stuck with the same exercise routine and your body doesn't respond anymore no matter how hard you try? Take your exercise to the next level with this high energy, inspiring small group training. Be prepared to sweat and work hard while enjoying the fresh air. All levels are welcome.
• Lose body fat, gain lean muscle and feel great.
• Gain back your energy to keep up with work and the kids.
• GET READY TO ROCK THE BEACH!

Monday and Wednesday 9:00am-10:00am

$200 members ($240 non-members)


Summer Sun Dress Workout
Want to look amazing in your end of Summer Sun Dress?
Come join us for this 4 week intensive
Strength and Cardio workout!

Summer Sun Dress
Program Details:

4 week small group training (6 max)

Tuesday and Thursday 12:30pm-1:30pm

$200 members ($240 non-members)


Parent Pool/Club Expectations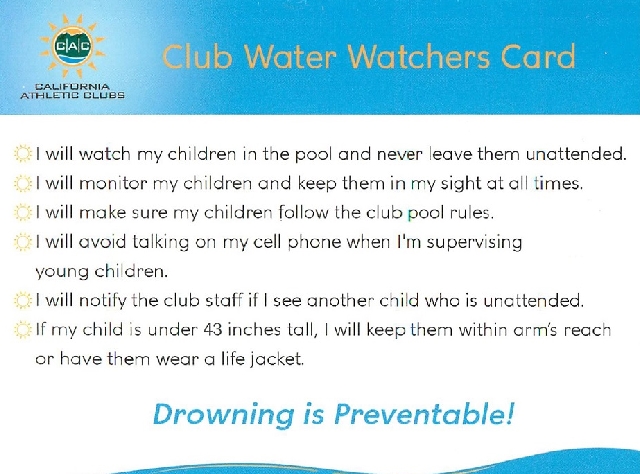 Additional Reminders:
• No glass at pool/bbq area
• No outside beer or hard alcohol, outside wine must be checked in at pool house and charged corkage fee.
• Children under the age of six years old are able to be accompanied in either locker room with their adult chaperone.
• All kids must under 14 years of age directly supervised while at the Club the entire time!
• The lap pool is for lap swimmers only and the adult hot tub is for ages 14& up



Coming Soon! Fall Programs start August 28th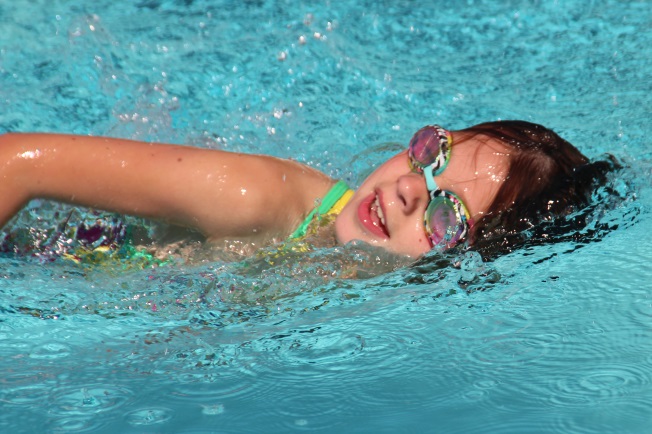 Swim Team, Diving, Water Polo, Swim Lessons, Intro to Surfing, Swim Baby Swim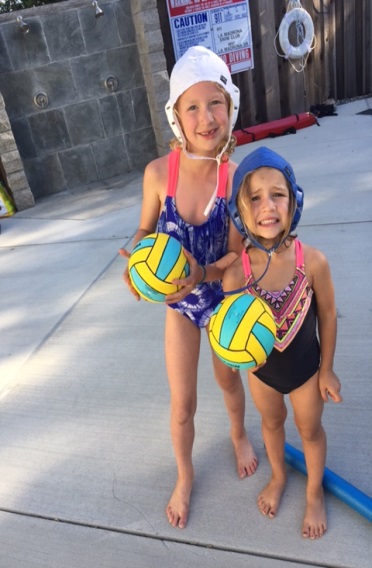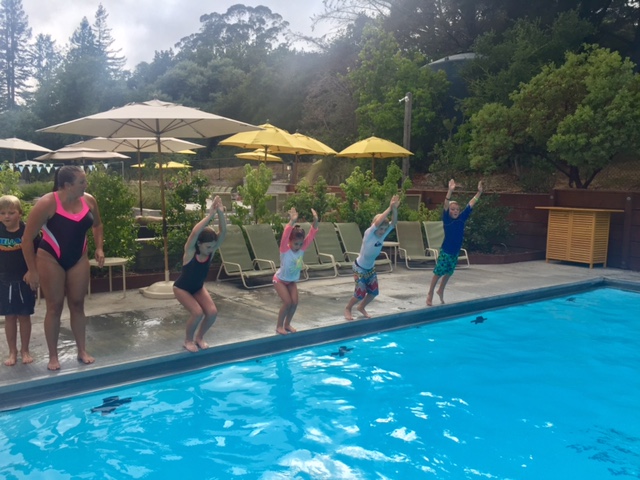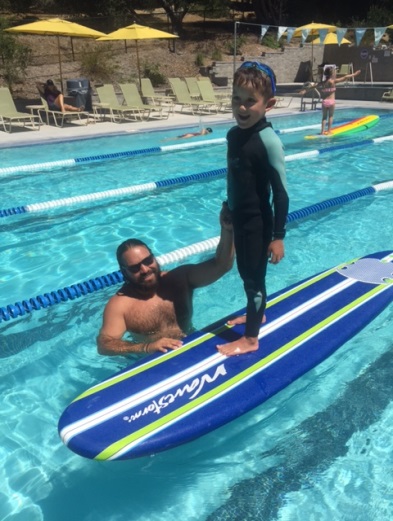 Lots of Happy Campers at Pool Guards this summer! The third session starts August 1st. There are still slots available.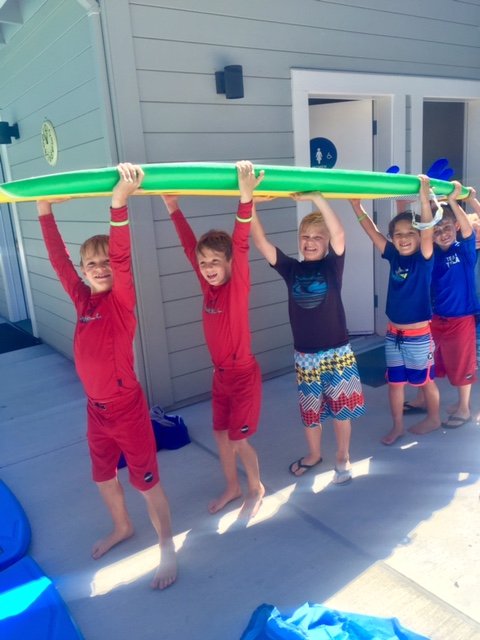 Team Work during Pool Guards!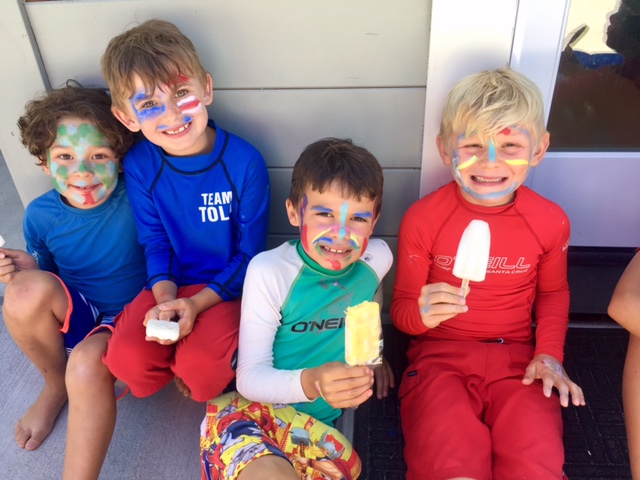 Friday fun day! Zinca Contest and Popsicle Party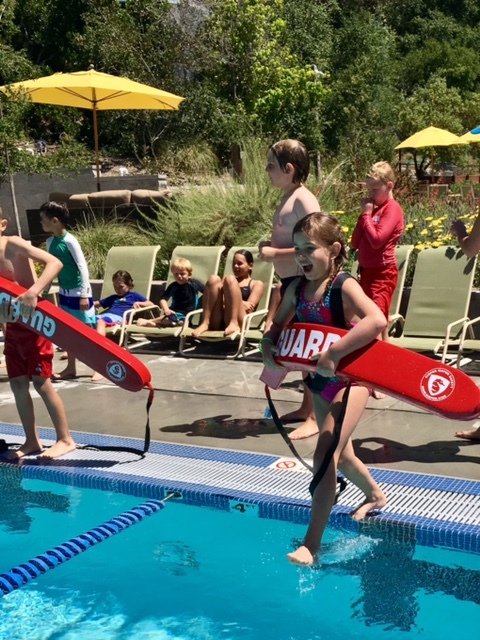 Lifeguards in Training!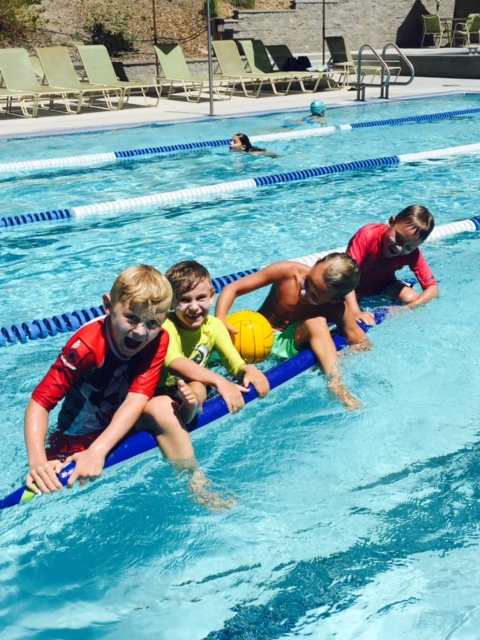 Smiles for miles!