Whole Life Challenge: Team La Madrona

Don't miss out on your chance to be part of this amazing program! The Fall Challenge begins on September 28th. Details to come.
Early Club Closure

The Club will be closing at 4pm on Sunday, August 25th for an end of summer staff party.




Fall Junior Tennis

Summer is almost over…
Our after school program caters to all ages and level of play. We use red, orange and green transition balls to help kids of all ages enjoy tennis from the start. Tennis is a game of a lifetime and now is the time to start. Join one of our program for our fall session.If you have any questions, please contact our tennis director at [email protected]
REGISTER NOW!



New Group Tennis class coming to La Madrona!

Are you new to tennis or want to get back to it? Register today to this 4 week class starting on Tuesday night August 20th from 7-8pm. This class will help beginners and intermediate players learn the modern fundamentals of tennis. Register now as places are limited.


New Upcoming Season!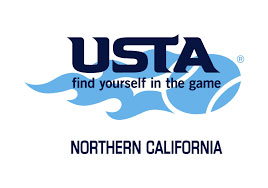 Deadline to register is August 12th.
The upcoming season is for Combo and 40 & over mixed doubles. If you are interested in Captaining a team or play on one, please reach out to our tennis director as soon as possible. Combo season, which combines to NTRP levels together, and mixed are two fun types of doubles that everyone enjoys. The fall season is a great time to play before the rainy season… Join one of our team and have fun guaranteed!


Parking Courtesy

Use caution when parking in our lot. We have some narrow spaces and it is easy to ding neighboring cars when parked close.
It is also very important to not block the two designated handicap spaces outside of the clubhouse.

Thank You!


Have you tried our La Madrona Small Group Personal Training?

FIT 10 with Cindy Bettencourt: Tuesday & Thursday 6am, Saturday 8am OR Tuesday, Thursday & Saturday 7am. Fast & Furious 4 with Nicole Hurford: Tuesday & Thursday 12:30pm. Space is limited. Register at front desk.



New outdoor fitness class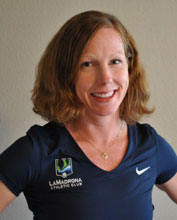 Forever Fit with Jessica Cassidy. Mondays 6:30pm.
Take your training outside! New to fitness or need to take your fitness to the next level this class is for all abilities and fitness levels. Functional movement, mobility, strength training, cardio conditioning, interval training and body weight movements are all incorporated into this class making you strong, healthy and forever fit! Class is included in membership.



First Friday Active Adults Social

The first Friday of each month we will be offering an enhanced coffee & tea service for our adult members following our Active Adults Fitness Class. Please join us Friday, August 2nd at 1:15pm, in our social area located outside our fitness building.



Yoga, Meditation & Movement Workshop

Saturday September 21st. Details to come.