Club Closed for Christmas Day & Early on Christmas Eve
The club will be closed on December 25th for Christmas Day and at 3pm on December 24th for Christmas Eve.
3nd Annual Holiday Wreath Making Night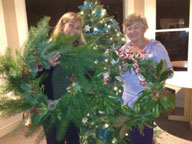 Thursday, December 4th
6pm
Back by popular demand! Wreath making night is almost here!

Come create your own beautiful wreath with grapevines, greens and berries all collected for you from our own La Madrona grounds on Thursday, December 4th in the Clubhouse.
$15 per person
Sign up in the Clubhouse, there are a couple of spaces left.
La Madrona's Holiday Open House
Sunday, December 7th (new date)
4-8pm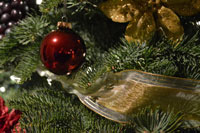 Santa is excited to come back to La Madrona!
Share the spirit of the season with La Madrona's Open House event! We will be having our annual Open House on Sunday, December 7th in the Clubhouse, hors d'oeuvres, treats, and bubbly will be served! Feel free to bring the kids along to get pictures with Santa Claus who will be here from 4-6pm. We look forward to seeing you all there as this will be a very exciting and fun event!
Kids Holiday Craft Night
Wednesday, December 17th
5pm

We can't just let the adults have all the fun! It's time for the kids to get into the holiday spirit at the club and have a night just for themselves.
Join us in making holiday crafts and treats.
$8 per person
Please sign up in the Clubhouse, space is limited.
Make Resolutions Stick: Focus on Family!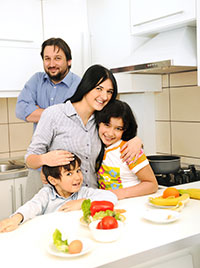 Want to stick to your New Year's resolutions and help your kids to stick to theirs? Yes, you're the greatest role model for your child, so make 2015 the year to not only make healthy choices, but also model a healthy lifestyle and eating habits for your family. Dedicate yourself to a healthy lifestyle in 2015 with healthy behaviors and small changes – they really will add up over time:
• Enjoy regular, balanced meals and snacks with a variety of nutrient-rich foods.
• Start the day with a nutritious breakfast.
• Focus on health, not weight. Don't talk about your weight or put yourself down in front of your kids. You don't want them to think a healthy lifestyle is only about how much they weigh!
• Sit down for family dinner together each night, or as often as possible.
• At each meal, fill half your plate with fruits and vegetables.
• Make at least half of the grains you eat whole grains.
• Get active: Fit in physical activity wherever you can throughout your day, whether taking a family walk after dinner or hitting the gym. Remember, children and teens should get 1 hour or more of physical activity per day, and adults should get 2.5 hours per week!
• Make simple food safety, like washing hands, part of every eating occasion.
• Stay positive and try not to complain about how much you dislike exercising or eating healthy foods; your child is listening to everything you say, even if you think they're ignoring you.
Remember, small steps can turn into greater strides towards a healthier lifestyle. Seek help from a qualified health professional. Our La Madrona Athletic Club Registered Dietitian Nutritionist Jacqueline is your best source of reliable and up-to-date food and nutrition information. Contact her via phone: 831.278.1721 or via email:
[email protected]
!
La Madrona World Series!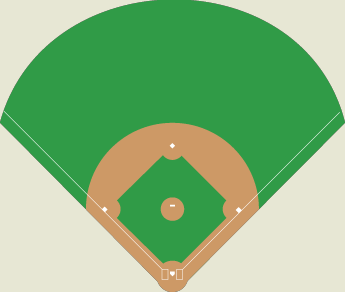 We are happy to announce that we reached our goal of filling 3 barrels for Second Harvest Food Bank, and were able to provide them with a donation check of $230! Thank you all for your support and donations this year.
Congratulations to all our prize winners:
Melissa Margraves
Jeanne Rousseau
Maria Teutsch
Monica Terrazas
Janet Barber
Karina Linn
Carl Mindling
Sally Fauske
Kathy Zwart
Debbie Sek
Rick Hochler
Vivian St. Shephard
Marianne Lin
Bill Ruskin
Sue Stephens
Paul Stephens
Freya Sands
Adult Tennis Players, Please Respond!
USTA League's 40+ Doubles and 40+ Mixed Doubles season begins next month and we invite YOU to captain and/or hop on a team! Team registration is due Monday, Dec 8 so we need to know if you intend to play on a team by this Friday!! New ratings have been posted and are available for your viewing. We wish to congratulate all of our newly-improved players players and wish them success in the higher divisions.

La Madrona has registered teams in the following divisions so far: Women's 3.0, 3.5 (two teams), 4.5, Men's 3.5 and Mixed 7.0. A big THANK YOU is in order to captains Jeanne Russeau, Sarah Castro, Jeanette Cook, Irene Cummings, Dan Bolger and Terry Gale!

We would LIKE to register teams in the following divisions if there is enough interest and captains stepping up: 3.0 and 4.0 men, 4.0 women and 6.0 & 8.0 mixed doubles. The season runs Jan 5 through March 29. PLEASE let us know if you would like to play and/or captain a.s.a.p.!
Teen Tennis Clinics
Dec 10-19. In an effort to get our teens back into the "swing of things" this winter, Judy is offering a 2-week mini-series of tennis clinics on Wednesday and Friday afternoons, Dec 10-19th. There will be 2 levels: Junior Varsity (intermediate) at 3:30-5:00 and Varsity (advanced), from 5:00-6:30. The cost is $90 for members. If enough players sign up, Dave will team up with Judy to make it a multi-court happening!


Tennis Reminders
1. Saturday morning's Adult Drop-In is designed for doubles players at levels 3.0-4.5 looking for some challenging social tennis. The drop-in takes priority over ball machine and secondly, singles players when all courts are already in use. Players who do not wish to join the drop-in during those hours should understand they may be asked to double-up or surrender their court to the drop-in. 2. Please wear shirts and tennis shoes at all times when playing tennis! Thank you for your consideration.


Spotlight on our Junior Players!

Congratulations to high school stand-outs Caroline and Claire Casper, who won the Santa Cruz County Athletic League titles in singles and doubles, respectively. The Caspers went on to compete in the CCS High School Championships held at Courtside, November 22, where they made it to the second round. Meanwhile, 11 year-old Sophie Holland-Wright won the sportsmanship award at the recent Seascape Labor Day Tournament. She is ranked just inside the top 100 in Northern California. Luke Casper, also 11 (and younger brother of Caroline and Claire), is ranked top 7 in his age division. Way to go, La Ma kids!!!
2014 Hot Chocolate Challenge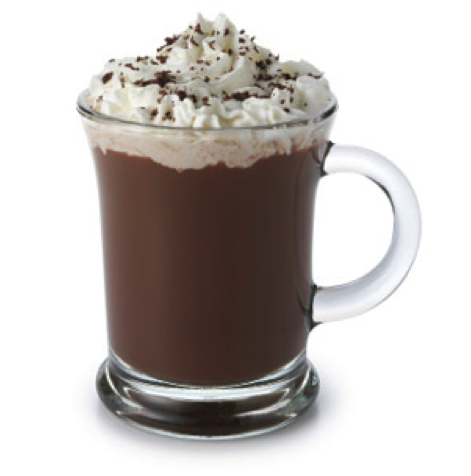 Friday's December 5th, 12th and 19th from 7-8am or 11am-12pm
Complete one of 5 fitness challenges and get 1 point and a free cup of gourmet hot chocolate! Complete the bonus challenge for that day and get 5 points.
The member with the most points at the end of the last Friday will receive a special chocolate grand prize! Our trainers Nicki Hurford and Tracy Yost will be there to record the completion of your challenges and cheer you on!
Friday December 5th:
• 2 minute plank
• 2 minutes of BOSU push-ups
• 2 minutes of burpees
• 2 minute wall sit
• 2 minutes of mountain climbers
Bonus Challenge: (worth 5 points) 5 minutes bench step-ups
Friday December 12th:
• "20-20-20" 20 shoulder presses, 20 upright rows, 20 lateral raises
• 20 plank to side plank (10 each side)
• 20 BOSU squats, with a 30 second squat hold at the end
• 20 dips feet on ball
• 20 pushups
Bonus challenge: (worth 5 points) 20 pull-ups
Friday December 19th:
• 50 reverse lunges
• 50 bosu squats
• 50 plank on medicine ball with alternating heel lift (25 each side)
• 100 crunches
• 100 second single leg bosu balance (50 seconds each leg)
Bonus challenge: (worth 5 points) 100 forward & 100 reverse jump rope
DECEMBER SWIM PROGRAMS
December 1st through 18th
DECEMBER SWIM CAMP
The La Madrona swim team will be replaced by a swim camp for the first three weeks in December. The December Swim Camp is a great place for swimmers to stay in shape and have fun during the off-season. The B Group Camp will offer a different focus each day for beginner swimmers to gain better skills in all aspects of the sport. Participants must be able to swim one lap (20 yards) of freestyle and feel comfortable on their backs. Typical age range for this group is 4 - 10. The A Group Camp is for returning team members and swimmers who have competency in all four of the competitive swim strokes. Practices will be based on our traditional "12-Days of Power" swim set which is performed like the 12 Days of Christmas song is sung - the previous day is repeated as we progress through the days until all 364 laps are done. Typical age range for this group is 8 - 15, but we welcome swimmers up to age 18. Contact Coach Jen at
[email protected]
to enroll.
The camp will operate on the lap side of the main pool from 3:30 to 5:00 pm, Monday through Thursday, for the first three weeks in December.
Click on the link for the Swim Camp schedule and pricing.
DECEMBER AQUA FIT
(previously called "water aerobics")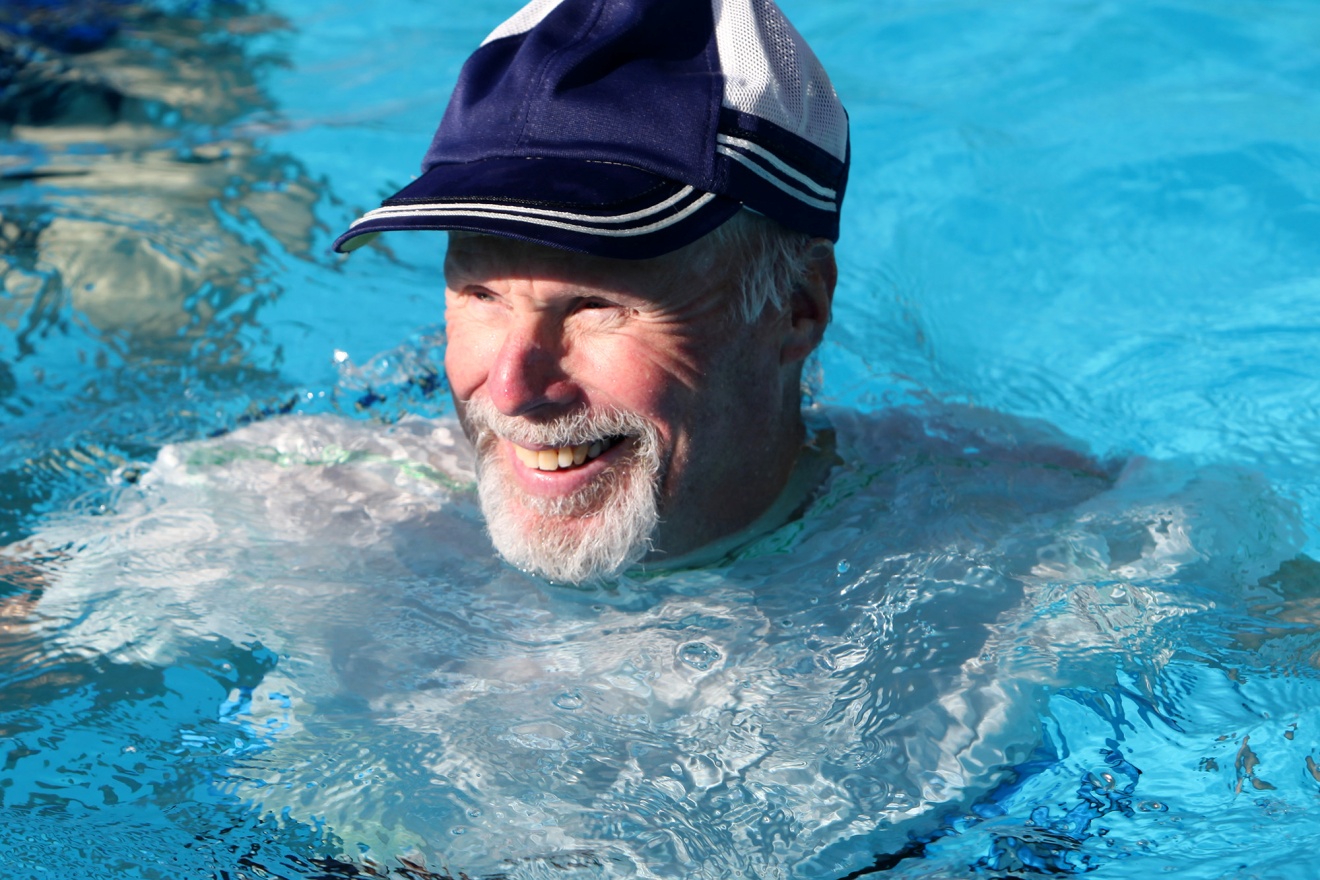 Our fun Aqua Fit class will be held four days a week for the first three weeks of December. Monday and Wednesday the class will be from 9:30 am to 10:15 am. Tuesdays and Thursdays we will have class from 11:30 am to 12:15 pm. Classes will have one of four themes to suit all fitness levels. Yoga (level 1): gentle stretching and holding poses for balance and posture improvement. Core (level 2): strengthen your abdominals for a firm middle and improved back health. Dance (level 3): tone up to the tunes and learn some new moves in this fun class set to music. Cardio (level 4): a mix of everything to get your heart pumping and burn calories.
The class will be held on the recreation side of the pool for these 45-minute routines. The lap lanes will be open for lap swimmers during the Aqua Fit class.
Click on the link for the Aqua Fit daily schedule and pricing.
DECEMBER SWIM LESSONS: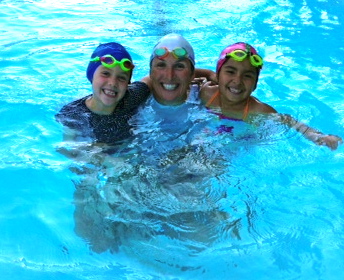 Keep the spirit of the season alive by giving the gift that will last a lifetime - swim lessons! There are 25 to 30 lesson times available each week, but if you don't see a time that will work with your schedule, please let us know. Jen is the scheduler for all swim lessons, so whether you are booking lessons with her or Greg, contact Jen at
[email protected]
to reserve your lesson times.
Click on the link for our lesson schedule and pricing.
Farewell from Roy Cosio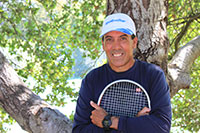 Dear Tennis Enthusiasts, Members, Tennis moms and Dads, Members of the Junior Tennis School, Co-Workers and Friends at La Madrona A.C.:
After 32 years of helping people to achieve their goals in the game of tennis, I'm approaching a new chapter in my life.
Vicki and I are relocating to beautiful Palm Desert, CA , to pursue new goals in the name of tennis and veganism. Our main focus, as always, will be to promote health, animal welfare and protection of the environment, all through our beloved sport of tennis.
I want to give my thanks to Judy and Dave who brought me on board a few years back, to Kristina for being an awesome manager and such a great supporter of the tennis department, to our wonderful staff, and to all of you members and friends for welcoming me to the club and for making me feel at home at beautiful La Madrona A.C.
My last day at La Madrona (if all goes according to plan) will be Friday, December 5th. I hope to see you all between now and December 5th.
I'll leave you with my best tips for juniors and adults that through the years I believe they are the core of good tennis.
1.- Develop touch before power
2.- For power, focus on transfer of weight rather than swinging harder.
3.- Tennis is a precision game be consistent.
4.- Placement is more important than power
5.- In every point keep 3 balls in before going for a big shot.
6.- Try your hardest to put your first serve in, even if it is not a fast one.
Attention High School Athletes!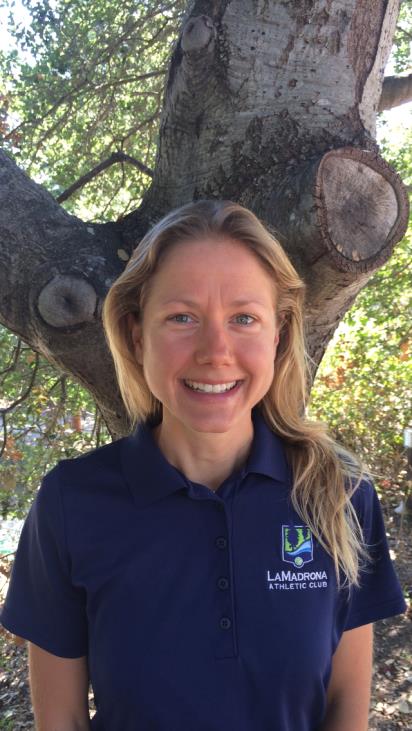 "Nutrition 101 For The Student Athlete" is a special lecture for all who would like to learn more about the importance of balanced nutrition to proper fuel the student athlete's practice, to boost their game, and to ensure quick recovery and good health!
Wednesday December 10th
6:30-7:30pm in the Clubhouse
Cost: $10 for members ($15 for non-members)
Presented by our Registered Dietitian Nutritionist (RDN),
Jacqueline Ernst-Smith
Reserve your spot today. Sign-up is available in Clubhouse.
Construction Update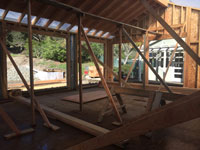 Our construction on the new building has been moving along quite nicely. We look forward to this building hosting an array of group fitness classes such as group cycling, yoga, kids fitness, and much much more. We are hopeful that the building will be complete for you early in 2015!