Holiday Hours
December 15th Close at 5:00pm (Staff Holiday Party)
December 24th Close at 3pm
December 25th Closed
December 31st Close at 3pm
Open on New Year's Day!
12 Days of Holidays Giveaways

To show our appreciation to you this holiday season, we will be giving away a special treat to our members each day leading up to Christmas!
The fun giveaways will begin Friday, December 13th
La Madrona Decks the Halls

Friday, December 20th
La Madrona will be decking the halls this holiday season on Friday, December 20th with fun activities and treats for our members all day long!

Come say hi to Santa while enjoying a yummy hot chocolate bar in the afternoon and singing carols, or stop by and enjoy a holiday tea party in the morning.

6-11am Holiday Tea Bar at the Poolhouse
3-5pm Holiday Fun at the Pool Area- Santa Visit, Ice Block/Craft Stations, Christmas Caroling
Hot Chocolate Challenge

Join us in the gym on Friday December 6th, 13th and 20th from 10am-12pm. Complete at least one challenge, get 1 point and a free cup of gourmet hot chocolate! Complete the bonus challenge for that day and get 5 points. The member with the most points at the end of the last Friday will receive a special chocolate grand prize!
Junior Fitness Workshop: January 7th-31st

Sports Conditioning & Injury Prevention with Carly Gibson, Tuesdays and Thursdays from 4-5pm. Workshop is designed for both athletes and non-athletes ages 12-17. Space is limited. Register at front desk.
Have you tried our La Madrona Small Group Personal Training?

FIT 10 with Carly Gibson: Tuesday & Thursday 6am, Saturday 8am
Fast & Furious 4 with Nicole Hurford: Tuesday & Thursday 12:30pm. Space is limited. Register at front desk.
First Friday Active Adults Social

The first Friday of each month we will be offering an enhanced coffee & tea service for our adult members following our Active Adults Fitness Class. Please join us Friday, Dec 6th at 1:15pm, in our social area located outside our fitness building.
Kidz Club La Madrona
Premium Drop In Care
Kidz Club La Madrona
Serving Our Members
Monday – Friday - 9am-12pm
Parents Night Out

Saturday December 14th 5-8pm
Family Pricing $25 Child/$15 each additional sibling
Ages 5 and up – 6 spaces available
Pajama Parents Night Out

Saturday December 14th 5-7pm
Family Pricing $25 Child/$15 each additional sibling
Ages 3 -5 (fully potty trained) 4 spaces available
Junior Tennis
As we are approaching 2020, we want to thank each and every one of our participants that make tennis at La Madrona so much FuN! THANK YOU! Our tennis programs are year round and we are looking forward to our Winter Session that will start on January 6th 2020. Registrations will open on December 9th. If you have any questions, please contact our tennis director at [email protected]
REGISTER NOW!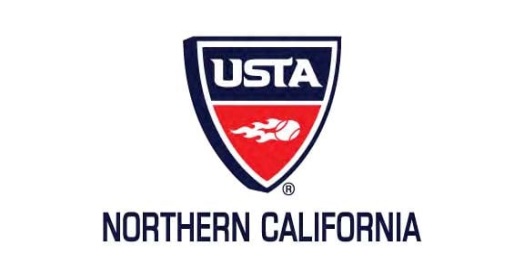 If you are looking to play some league tennis, we have a team for you. Next season is 40 & Over and we have teams in the following division. Women's 3.5 and 4.0 and Men's 3.5 and 4.0. There is still time to register a team in other divisions. Reach out to tennis director know if you are interested in a team for your level of play. Email him at [email protected].

Happy Holidays to our members and all tennis players out there! We wish you a better serve and many days on the courts in 2020. Thank you for your support. We are looking forward to helping you with your tennis game and to provide you with new opportunities to enjoy our courts in the New Year.