HOLIDAY HOURS
December 24th Close at 3pm
December 25th Closed
December 31st Close at 3pm
Open on New Year's Day!
DECK THE HALLS AND FIND THE ELVES FAMILY FUN!

Join us on Friday December 18th from 3:00pm-5:00pm, outside the club, for our holiday walkthrough "Deck the Halls and find the Elves". While looking for the elves collect snacks at different stations, take a photo in our snowy scene and receive a candy cane from Santa. For safety, we will stagger members in family groups. Please wear your masks and adhere to all social distancing rules of the club. We look forward to celebrating the holidays with you.
12 DAYS OF HOLIDAYS GIVEAWAYS

To show our appreciation to you this holiday season, we will be giving away a special treat to our members each day leading up to Christmas!
The fun giveaways will begin Sunday, December 13th


SWIM-A-THON FOR THE EVENHOUSE FAMILY

Thank you to all who participated in our fundraiser. Your support and generosity was immensely appreciated! If you did not get a chance to make a donation, you can go directly to the Evenhouse Go Fund Me page at https://gf.me/u/yjna39
HAVE YOU TRIED OUR LA MADRONA SMALL GROUP PERSONAL TRAINING?

FIT 10 with Rebecca Setziol: Tuesday & Thursday 6am, Saturday 8am
Space is limited. Register at front desk.
TENNIS UPDATE
Hello Members
Well shoot! We did not see that year coming… But hang in there 2021 is right around the corner and with a vaccine on its way and a new administration, we should be hopeful. That being said, the best way to stay healthy both physically and mentally is to go out and exercise. Tennis is most likely the best socially distant sport out there so get out on the courts before it starts raining too much.
Talking about rain, I would like to give everyone a quick reminder about our squeegees. We have two types of them; black and grey (believe it or not they are blue when new). The black one does not need much maintenance and is ready to go as is. Its purpose is to push large amount of water to the side of court and it does not soak up any water. Our grey squeegees are very useful to soak up some water and get rid of puddles when courts need that final dry up touch. However, it needs to be fully soaked under water before use. A trick is, if it still hard at touch, it needs more water. Once done, they both need to be hung up on the fence or else they will lose their shape and not be efficient in future use. We are always working on making sure they are ready and available to you after rainy days but if you are looking for them, they are in the shed by court 6. And just a reminder, maintenance will try to get them started when wet but you should not count on them to dry out all the courts.
With Covid and the winter, we now find ourselves with only 6 courts as we have installed a tent on court 1. Court 2 is now our ball machine but can be reserved for play also at any time. And our new teaching courts are 3 & 5. These courts are not available for reservation 7 days ahead but we are working on making them available to you 24 hours prior. That gives plenty of chance for our teachers to book their lessons prior to it. We know courts have been very busy with kids on them most days from 4-6 and with private lessons. Courts have also been very busy on the weekends and we would like to remind you to be courteous on the courts with each other and please give your court away if you have played more than 1.5hr and someone is waiting. To make things a little easier on everyone, we are working on a new court policy that will come in the next few days and hopefully will clarify things.
Finally, we want to thank you all for making our tennis clinics a success these days. So far, we have clinics on Thursday morning with Jimmy from 9-10:30, Friday morning with Dave from 9-10:30 and Sunday morning 9-10 and 10-11 cardio tennis with Savana. They all fill up quick so go online or call our clubhouse to register. Registration is open 7 days prior. Our clinics will take a break from Dec. 21st to Jan. 4th but will be back in the New Year. We also hope to implement more activities for all to enjoy in 2021.
It is this time of year! If you have a wish list for 2021, I am always happy to chat with any of you or just send me an email. Don't be shy! Come say Hi!
Until then Happy Tennis.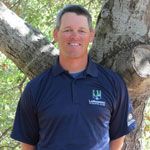 Cheers,
Fred
AQUATICS UPDATE
Holiday swim team is in full swing and runs through December 18. There are a few spots left on our Friday "C" team for beginners. Lap pool reservations continue to hit during these times. Remember, the lap pool is reserved for swim team Mon-Thurs, 3-5 and Fridays 3-3:45 through December 18th. We will break from programming and resume swim team the second week in January. Registration for winter swim teams opens Monday 12/14 and is open to members and non-members. If you have any questions, please email [email protected]. We wish you a happy and healthy holiday season and see you at the pool!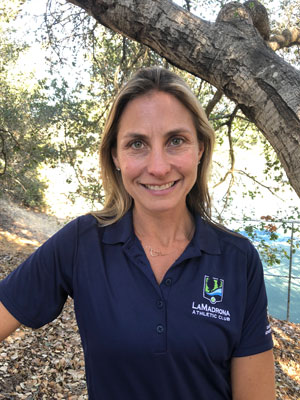 Shaena Strubing
LA MADRONA'S BLESSING TREE

Bestowing Blessings is a mindfulness activity practiced in many traditions. Blessings can be wished for individuals, your community, country and even for all the animals and our entire planet Earth. Mailing messages of love, joy and kindness is a way to send blessing, reducing the gap of separation.
Sit down together as a family to draw, write or paint a special card for a loved one. Cut out some snowflakes, write inspirational words and hang them on your window for the mailman or others to see. Make a Blessing Tree out of construction paper as a craft project. Write Blessings for people or anything you feel moved to. Some examples are:
May _____________be well.
May _______________be happy.
May peace prevail on Earth.
Together at La Madrona, lets enjoy the practice of Bestowing Blessings by filling out or decorating on ornament, located by the pool house. Read it with intention, hang it on our Holiday Blessing Tree and send the blessing on its way. Happy Holidays!
CLUB REMINDERS

Please do not forget to wear your face coverings at the Club (ages 3 & over).That includes checking in, walking through the Club (on pool deck, tennis court areas, parking lots), and in the locker rooms/restrooms.
Face coverings are not required when lounging by the pool, exercising/playing tennis
All equipment used must be thoroughly cleaned after use with provided gym wipes (includes pool deck furniture).
Max of 2 guest allowed per visit
Social distancing is required throughout all aspects of the Club
Designated maximum capacities per area of the Club need to be followed at all times
Lost & found items will only be kept for 24 hours
Lap swimming reservations will continue being 30 minutes long. Please do not hesitate to swim longer if no one has a reservation after you. Families are encouraged to share a lane together (up to 2 per lane).
All children under 14 years old must be directly supervised at all times
While enjoying the pools, make sure children are not spitting water