Outdoor Holiday Member Market this Sunday!

Join us this Sunday, December 5th from 11-2pm for an outdoor member's holiday market!

Come shop your fellow members handmade crafts and goodies! You can bring your friends and family to shop too (no guest fees for shoppers).

Holiday music will be playing from our favorite member DJ, DJ Carl!

We will see you there!
Get Ready to Deck the Halls at La Madrona

Come walk through our Winter Wonderland 3:00-5:00 pm on December 17th.
Find the elves; see Santa and a special faerie magic show presentation!
Come enjoy lots of holiday fun to include a craft, snacks, faerie presentation and game.
The sugar plum faerie will have two outdoor performances one at 3:30 and another at 4:15. Space is limited and registration is required for the performances.
Sign up to not miss one of her magical acts!
Sign up for 3:30pm show
Sign up for 4:15pm show


12 Days of Holidays Giveaways

To show our appreciation to you this holiday season, we will be giving away a special treat to our members each day leading up to Christmas!
The fun giveaways will begin Monday, December 13th
Holiday Hours
December 24th Close at 3pm
December 25th Closed
December 31st Close at 3pm
Open on New Year's Day!
January 2nd Close at 3pm for Staff Holiday Event
Winter Group Fitness Schedule Updates

No classes December 24th-January 1st. Classes will resume on January 2nd.
Hot Chocolate Challenge

Join us in the upstairs Fitness Area on Friday December 10th and 17th from 10am-12pm. Complete at least one challenge, get 1 point and a free cup of gourmet hot chocolate! Complete the bonus challenge for that day and get 5 points.

The member with the most points at the end of the second Friday will receive a special chocolate grand prize!

Pictured is former hot chocolate challenge winner, Juergen Wunder
2022 USTA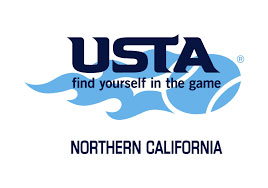 2022 sounds like a good year! And USTA Norcal is trying to make a comeback with all leagues running as normal. It starts in January with the 40&over league and the 18&over Mixed league. So far we have a few teams registered; Women's 4.0, Men's 3.5 & Men's 4.0 and also a mixed 8.0. If you are interested in playing on one of those or creating a new team, please contact me. I can help with team player recruiting or to place you on the right team.
WE HAVE UNTIL DEC 6th AT 9pm TO REGISTER A TEAM.
Mixed Doubles Tourney Sunday December 12th

Join us and kick off our 12 days of giveaways with our first Holiday Mixed Doubles Event. Our mixed event will be a one day tournament on Sunday Dec 12th. Members may bring one guest. Cost is $10 for members and $20 for non members.
Divisions will be 6.0, 7.0, 8.0 and Open
Hurry up! Only 8 team per division (we need a minimum of 4)
2 matches guaranteed with prizes and Fun!
Register with our Tennis Director at: [email protected]
THANK YOU FOR ANOTHER WONDERFUL YEAR!

All of our tennis pros would like to thank you for another year of support. To show their appreciation, they will offer some free clinics during the week of Dec 20-24.
Here's a list of our fun clinics:
Monday Dec 20th 9-1030am Games Games Games
Tuesday Dec 21st 6-7pm LIVE BALL
Wednesday Dec 22nd 9-1030 Serious Tennis training

Special Event with Mimosa and Snacks following the clinic
Thursday Dec 23rd 9-10am LIVE BALL

Register online or with our Front Desk.
Holiday Swim Team

We are excited to have Coach Shaena back on the deck. The La Madrona Holiday Swim Team is going strong!

Just a reminder our Holiday Swim Team will be concluding the week of December 16th. We plan on continuing to offer the Swim Team program in the New Year. We will have our Winter session dates and times published shortly. You are welcome to contact the Aquatics Director at [email protected] for specifics.
Intro to Swim Team

Thank you to our swimmers who join us for this brand-new La Madrona Aquatics program. This swim class is to help get your swimmer ready to go from swim lessons to a pre- or competitive swim team. Polish those swimming skills and learn how to make the leap from our rec pool to our lap pool. As we look to the new year, I hope to continue to offer this class at midday and expand it to times during the week for all.
Parent & Me

Thank you to our youngest swimmers and families for joining us during this late autumn. You made our Late Fall Parent & Me swim classes both during the week and on Saturdays success! I am glad we could enjoy this awesome usually warm autumn weather together and make your first splash. Come join us in the new year and learn how to comfortably introduce your child to being in the water for the first time. The small pool is warm and toasty.

To Be Announced
14 & Over Hot Tub Is Working Again

The hot tub is back up and running. By this evening Friday, December 3rd it will be nice and steaming hot again! As pictured here are two of our wonderful members enjoying the hot tub on a beautiful morning up here at La Madrona.