LaMa Grams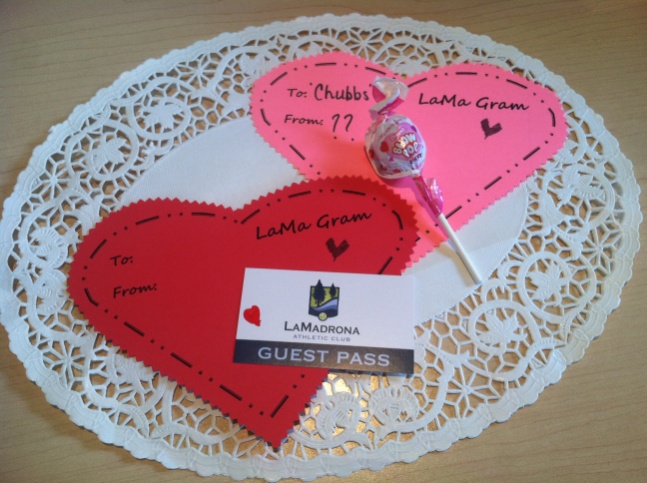 Send your fellow La Madrona friend a special message and treat!
All proceeds will be distributed directly to the American Heart Association.
Lama grams are on sale now through February 9th. The grams will be distributed the week of February 10th through 14th upon checking into the Club.
$1 gram includes lollipop
$5 gram includes guest pass
Personalize one today in the Clubhouse!
Fusion
Integrative Health & Fitness Program

Fusion is back! Do not miss the opportunity to participate in this great program. Starting mid March we will be running this incredible 12 week program. Fusion is a
Integrative Health & Fitness weight loss program that will provide you access and educational support to meet your health goals. We have partnered with local licensed Nutritionist Rebecca Hazelton to take a total body approach to weight loss and becoming healthier. This comprehensive program will entail nutritional and wellness education, participation in our book club, fitness training, weight loss tracking, and cooking classes.

Detailed information about the program will be available in the clubhouse by the middle of February.


Puzzle Month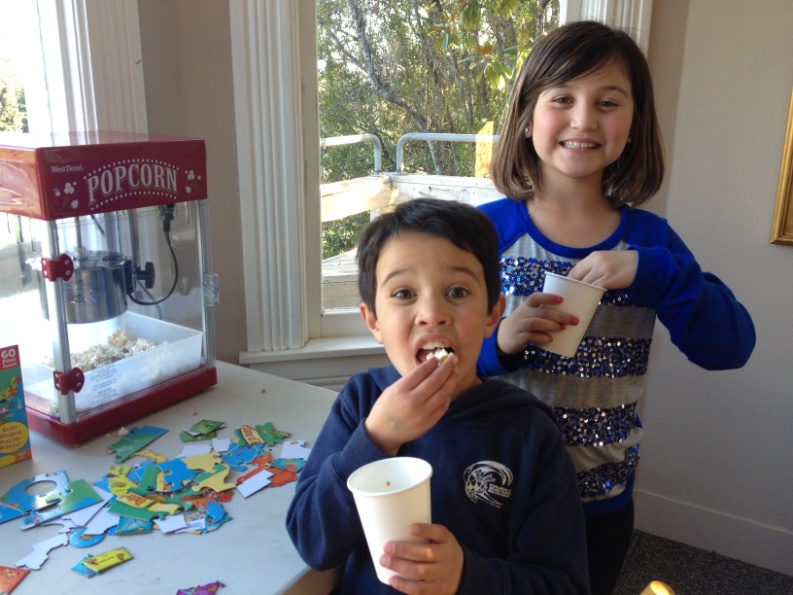 The month of February will be puzzle and popcorn time in the Clubhouse. Come throughout the Month of February there will be on going puzzles set up in the clubhouse. Enjoy some puzzle time and complimentary popcorn all month long!



First Friday Fitness Challenge
The first Friday of each month we will give you the opportunity to test your fitness skills and win a prize! From 9-12 in the fitness room there will be a list of challenges that you may attempt. For each challenge completed you will gain 5 points. The member with the most points each month will receive a prize and be recognized as our First Friday Fitness Challenge winner of the month.

For one month leading up to each challenge we will post a list of exercise that you will be tested on. This will give you the opportunity to practice them in preparation of challenge day!

The month of February we are going to strengthen your heart in preparation of our first Challenge on March 7th. The challenges will include:
2 miles on treadmill
5 minutes jump rope
5 minutes step-ups
1 minutes burpees, 1 minutes jumping jacks, 1 minutes mountain climbers,
1 minutes high knee jog in place, 1 minutes squat jumps (in succession)
5 minutes dancing (= 5 additional points!)
For more information about how to perform these exercises correctly please refer to the posted descriptions, or ask our trainers Nicki and Tracy for assistance.


Poker Night
Another LMAC Poker Night in the books! We had a great turnout at this year's annual tournament where members anted up their skills and luck in hopes of being crowned this year's winner. We hosted various games such as Omaha, Texas Hold'Em, 7-card stud, Baseball poker, and 5-card draw. Thanks to Dave Kelso for his help knowledge in organizing the games and congratulations to Brian Hyde for being the big winner of the night!



Team USA!!!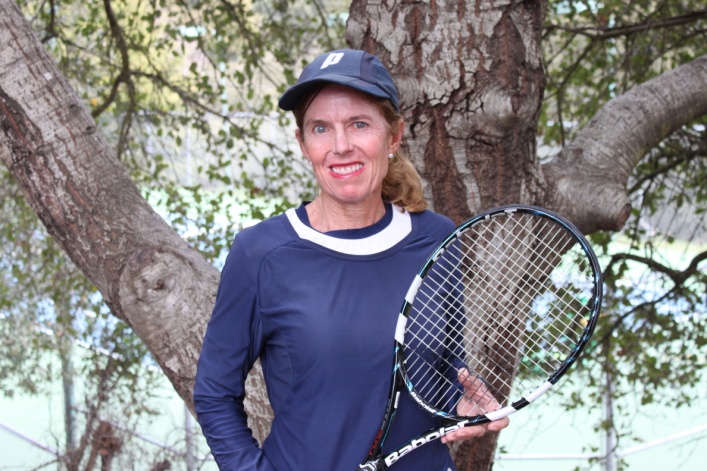 Our very own Tennis Director, Judy, was named to the US Women's 50's Bueno CupTeam. She will join just 3 other Americans--Tracy Houk from Half Moon Bay, Fran Chandler from Tennessee and Vicki Buholz from Texas--to compete in this prestigious event in Boca Raton, Florida in April. More than 50 countries will be represented in the team and individual competitions. When you see Judy teaching and practicing at the club, be sure to wish her good luck in Florida and give her a few tennis tips while you're at it! We all hope Judy does us proud and takes home the gold! Follow her results on-line at www.itfseniorsworldchampionships2014.com.


USTA League Upcoming Sign Ups
It is time to start thinking about the USTA Adult 18 & Over teams. Please contact Judy if you are interested in captaining a team. The Club will be registering a team for both men's and women's 3.0, 3.5, 4.0 levels with the possibility of a couple 4.5+ teams. The season begins March 31st.



Updated Tennis Pricing and New Packages!
We will be updating our prices for tennis lessons and adding tennis packages (which many members have already signed up for) to our club services. The following shows the new tennis prices for both the Tennis Director and the Tennis Associates:
Member Rates
Judy
$65/hour private
$35 for a 1/2 hour private
$35/hour each for semi-private
$70 (divided by the # of students) for a group

Dave & Roy
$55/hour private
$30 for a 1/2 hour private
$30/hour each for semi-private
$60 (divided by the # of students) for a group

Non-member rates will be an additional $10 per hour private, $5 per 1/2 hour private, and $5 per hour semi-private or group.


Exercise Can Help Control Stress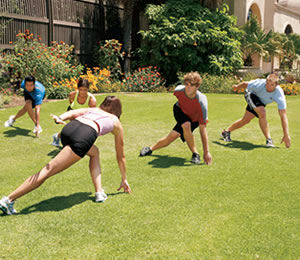 People who exercise regularly will tell you they feel better. Some will say it's because chemicals called neurotransmitters, which are produced in the brain, are stimulated during exercise. Since it's believed that neurotransmitters mediate people's moods and emotions, they can make you feel better and less stressed.
While there's no scientific evidence to conclusively support the neurotransmitter theory, there is plenty to show that exercise provides stress-relieving benefits.
There are four ways in which exercise controls stress:
Exercise can help you feel less anxious—Exercise is being prescribed in clinical settings to help treat nervous tension. Following a session of exercise, clinicians have measured a decrease in electrical activity of tensed muscles. People are often less jittery and hyperactive after an exercise session.
Exercise can relax you—One exercise session generates 90 to 120 minutes of relaxation response. Some people call this post-exercise euphoria or endorphin response. Many neurotransmitters, not just endorphins, are involved. The important thing, though, is not what they're called, but what they do: They improve your mood and leave you relaxed.
Exercise can make you feel better about yourself—Think about those times when you've been physically active. Haven't you felt better about yourself? That feeling of self-worth contributes to stress relief.
Exercise can make you eat better—People who exercise regularly tend to eat more nutritious food. And it's no secret that good nutrition helps your body manage stress better.
It's Time to Get Started
Now that you know exercise can make a big difference in controlling stress, make some time for regular physical activity. We'll help you get started by listing three activities you can choose from:
Aerobic activity—All it takes is 20 minutes, six to seven days a week. Twenty minutes won't carve a big chunk out of your day, but it will significantly improve your ability to control stress.
Yoga—In yoga or yoga-type activities, your mind relaxes progressively as your body increases its amount of muscular work. Studies have shown that when large muscle groups repeatedly contract and relax, the brain receives a signal to release specific neurotransmitters, which in turn make you feel relaxed and more alert.
Recreational sports—Play tennis, racquetball, volleyball or squash. These games require the kind of vigorous activity that rids your body of stress-causing adrenaline and other hormones.
Not Just Any Exercise Will Do
Don't try exercising in your office. Outdoors or away from the office is the best place to find a stress-free environment. Even a corporate fitness center can trigger too many work-related thoughts for some people.
Stay away from overcrowded classes. If you work surrounded by people, a big exercise class may be counterproductive. Solo exercise may be more relaxing for you. If, however, you work alone, you may enjoy the social benefit of exercising in a group. A lot depends on your personality and what causes stress for you.
Don't skip a chance to exercise. Take a break every 90 minutes and you'll be doing yourself a favor. Ninety-minute intervals are a natural work-break period. And four 10-minute exercise breaks will burn about as many calories as a solid 40-minute session. Work-break exercises can be as simple as walking or climbing stairs, stretching or doing calisthenics.
Controlling stress comes down to making the time to exercise. You're worth it!
Reprinted from the American Council on Exercise
Contact Nicole Hurford, CPT at [email protected], for more information about exercise and stress reduction.



MEET OUR NEW SWIM INSTRUCTOR, NATHAN SCHAFFER: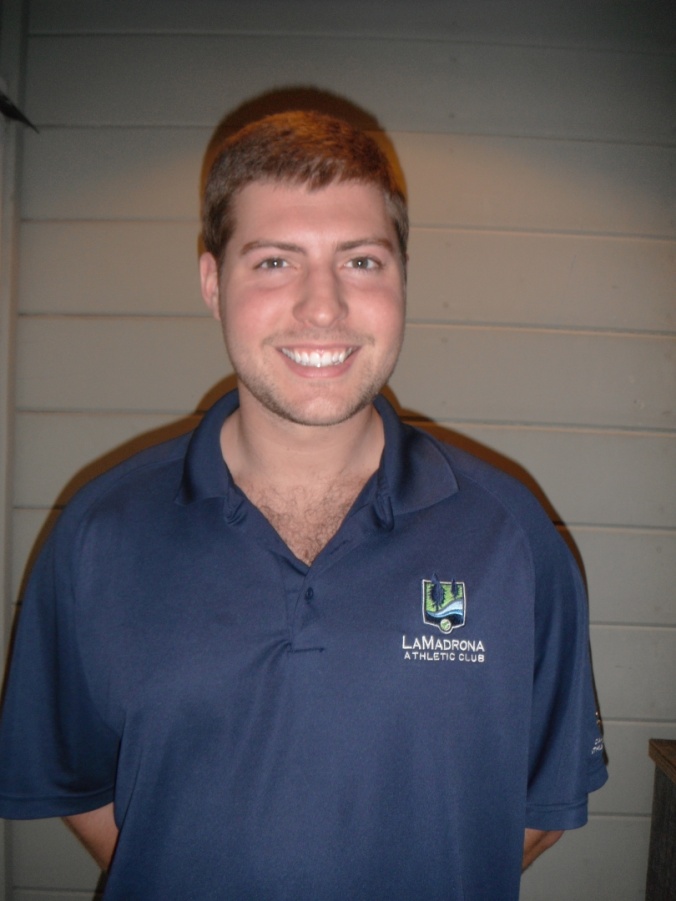 Nathan grew up playing a lot of different sports (soccer, football, track, baseball), but swimming became his favorite in high school. After competing for his high school swim team, serving as team captain, Nathan went on to swim for the UCSC Swim Team right here in Santa Cruz. Committing himself to the 20-hour per week practice schedule while earning his BS is Molecular Biology, Nathan also competed as part of the diving team. Nathan enjoys connecting with each swimmer he works with, sharing his love for swimming with gentle corrections, positive feedback, and a fun attitude. Take advantage of this endless summer by booking your swim lessons today (link to lessons page or swim calendar here) or having Nathan view your strokes during the free Adult Swim Clinic, Wednesdays from 5:30 to 6:00 pm.

"The therapeutic qualities of swimming really helped me get through four tough years of pursing my degree. With swimming it's just you and the water – everything else just melts away."