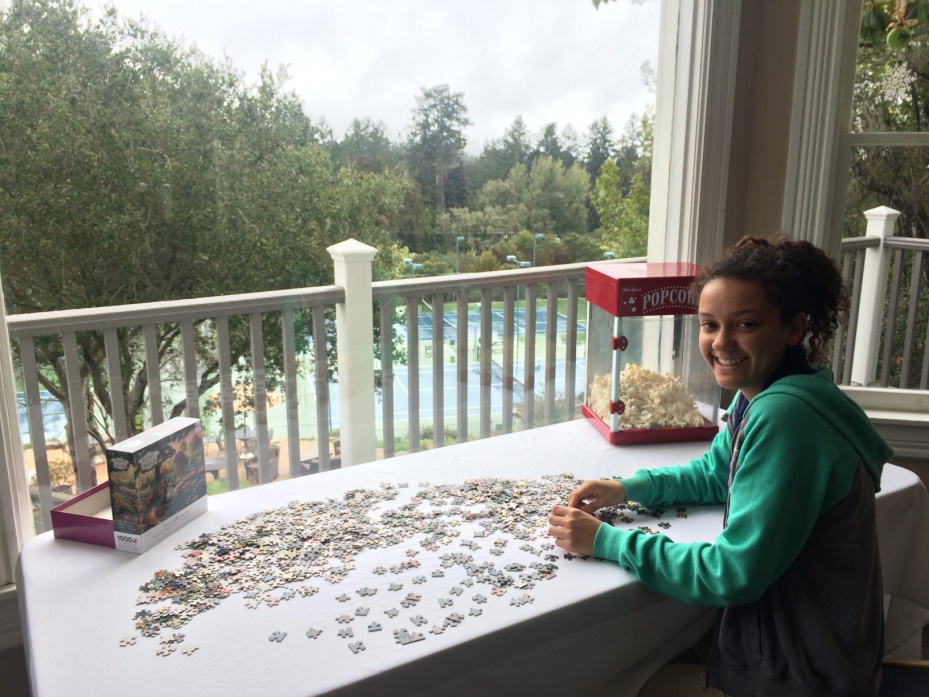 Puzzle Month
February is puzzle month in the Clubhouse. Enjoy some puzzle time and popcorn all month long.
SPRING BREAK SPORTS CAMP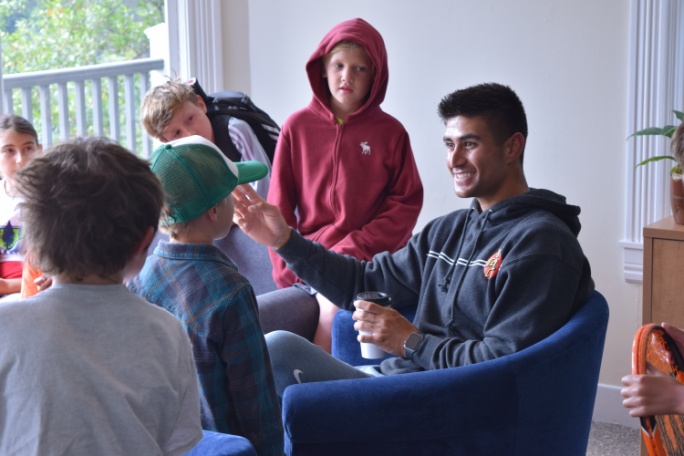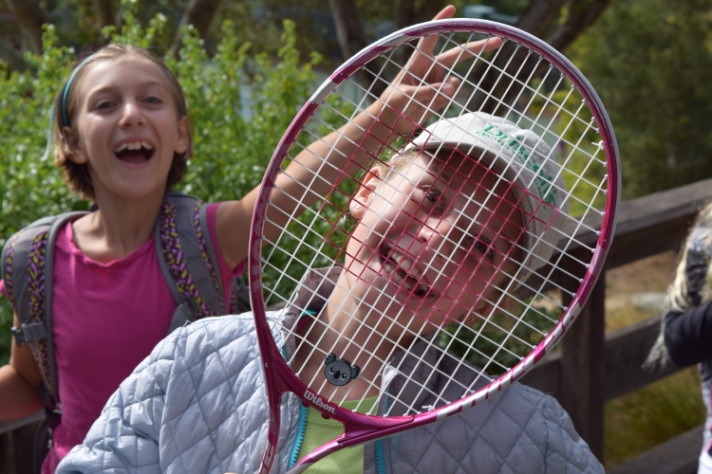 April 3rd through April 7th
9-3pm
Sport Camp is a high level instruction based outdoor camp that will provide children the opportunity to develop their sport skills, self confidence and self esteem.

The sport camp includes tennis (2 ½ hours), swimming (45 minutes), craft activity (45 minutes), and outdoor games (45 minutes) EACH DAY!

This camp is available to ages 6-12 years old.

Please download our registration form here.


Secure Belongings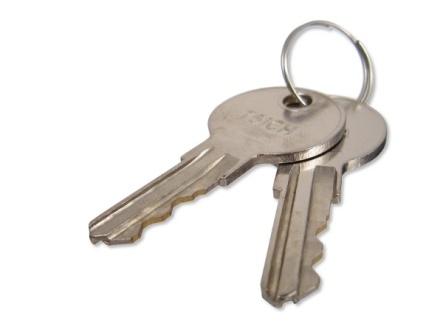 Your safety and the security of your belongings is of utmost importance.
Please do not leave your valuables including purses, wallets, phones, laptops, etc. in your vehicles. Fitness centers are commonly targeted.
We have day use lockers available at no charge. Please ask the pool house front desk for a key and for more information.



St. Patricks Day Celebration

Friday, March 17th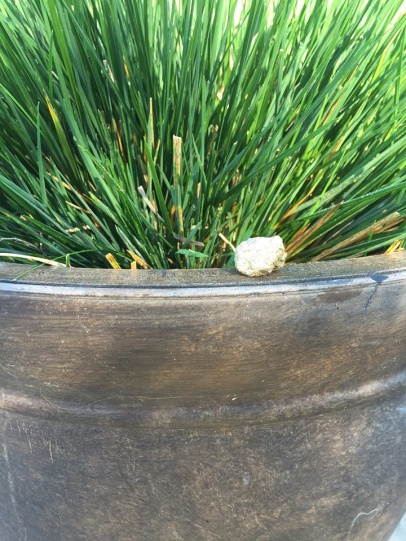 Come celebrate St. Patrick's Day at La Madrona! Join us for a "Luck of the Irish" themed day at the Club. Find three pieces of gold at the Club to earn a special treat! The gold will be spread throughout the Club to find all day.
From 3:30-5pm we will have St. Patricks Day crafts and goodies for the kids to enjoy at the pool area.
Happy hour beer (green beer too) & wine will be offered!


Kidz Club La Madrona
Winter Hours have been extended through Saturday March 4, 2016
Upstairs: 6mo-Pre-K
M/W/F 8:30-11:30
Quality childcare based in developmental play.
Downstairs: Kindergarten +
M/W/F 3:30-6:00
Saturday 9:00-12:30
Nature crafts, board games and fun activities.
Phone reservations accepted: call 438-1072 x 101
Save the Date for KCLM Spring Family Craft Night
Wednesday March 15th 5:00pm - 6:00pm
$10 per child
Includes crafts and snacks in the main clubhouse
Aquatics Updates
NEW SATURDAY MERMAIDS
MERMAIDS 2/25 - 3/18
Saturdays, 11:30 am - 1:00 pm
A new day and time for our creative swimmers to engage in the fantasy world of Mermaids! Each swimmer will learn how to create their own mermaid character through 45-minutes of arts and crafts and then learn how to swim like a mermaid and do aquatic ballet during each 45-minute pool session. Class will be held in the recreation pool on Saturdays between the hours of 11:30 am - 1 pm for ages 6 - 12 with Teacher Aislynn. Participants must bring their own monofin (mermaid tail) to class, be able to swim one length of the pool without assistance, and be comfortable floating on their backs. Class will be limited to 10 mermaids. Contact Aquatics Coordinator, Analisa, at
[email protected]
to enroll.
LINK TO FLYER
WINTER AQUATICS PROGRAMMING IS UNDERWAY
BUT IT'S NOT TOO LATE TO JOIN US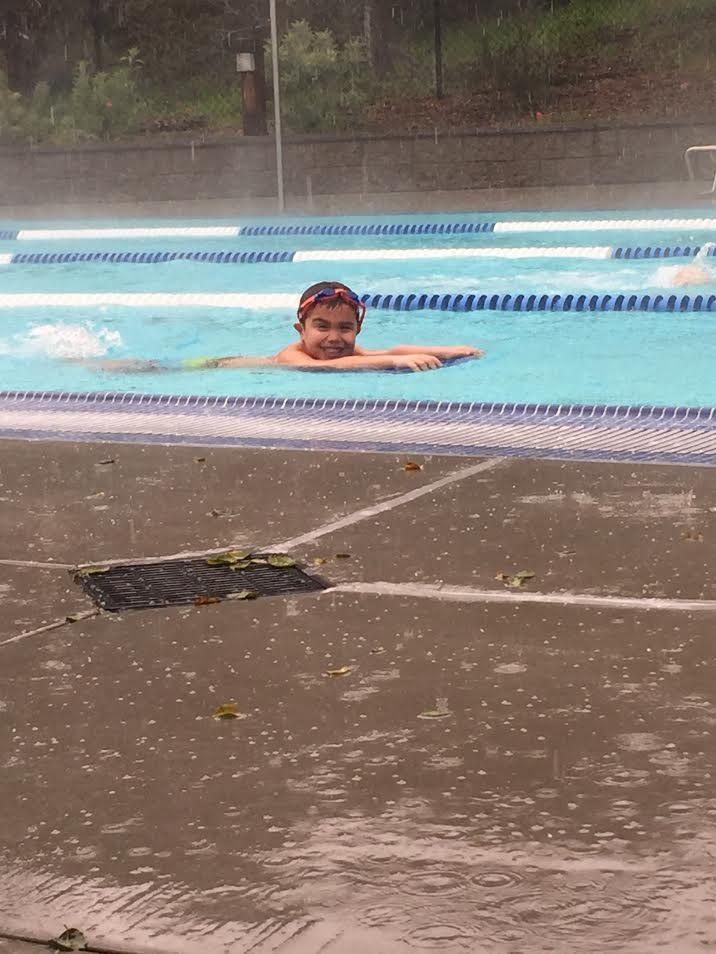 Dedicated to his sport: A winter hail storm doesn't stop
Nathaniel Terrazas, 6, from coming to swim practice.
SWIM TEAM1/16 - 3/23
Monday - Thursday, 3:30 - 4:00 pm (B Group) and 4:00 - 5:00 pm (A Group)
Our winter swim team has gotten off to a great start with high enrollment on Mondays and Tuesdays for the beginner group. We still have room for more swimmers to attend this fantastic season, so email Coach Jen at
[email protected]
if you are interested. The swim team will have practice in up to three lanes of the lap pool Monday through Thursday. Practice times will remain at 3:30 - 4:00 for the B Group (beginners ages 4-8) and 4:00 - 5:00 for the A Group (advanced ages 9-14).
LINK TO FLYER

WATER POLO
1/20 - 3/24
Fridays, 3:30 - 4:00 pm (B Group) and 4:00 - 4:45 pm (A Group)
Last season had us bursting at the seams with over-full enrollment and a wait list. Lucky for you, we have 5-6 spots available this winter. Our winter water polo program takes place in the deep end of the recreation pool on Fridays with Coach Curt. This is the perfect program for beginners to learn the fundamentals of the sport while providing a great workout for our young athletes. Participants must be able to swim one length of the pool without assistance and tread water for one minute. Enroll at the pool house or contact Jen Kruse, Aquatics Director, at
[email protected]
for more information.
LINK TO FLYER
HydroFit1/16 - 3/25, 10:00 - 10:45 am
Monday, Wednesday and Friday: Water Aerobics
Tuesday and Thursday: Lap Swimming
HydroFit utilizes a mixture of light resistance training, yoga, and swimming for a total body workout you can do everyday. We all know that water workouts are a great way to stay fit without excess strain to the joints, so it's perfect for everyone. With our new pricing options, you can pick a plan that works for your budget and schedule - we even allow couples to share a package. We hope you can join us this winter. Sign up at the pool house, or contact Jen Kruse, Aquatics Director, at
[email protected]
for more information.
LINK TO FLYER
SWIM LESSONS
1/16- 3/24
There are lessons available every day of the week this winter with our three instructors, Jen, Aislynn, and Gerry. You can expect to find a time that will work with your family's schedule this winter by visiting our lesson calendar at
www.lamadronaclub.com
(Aquatics/Lessons). If you require lessons at a time that is not available, email Aquatics Coordinator, Analisa, at
[email protected]
, and we will do our best to accommodate you.
AQUATICS CLASSES CANCELLED DUE TO LACK OF ENROLLMENT
MERMAIDS
1/25 - 2/15
Wednesdays, 1:30 - 3:00 pm
We thought Mermaids could swim in any weather, but the recent storms must have scared them away. Don't worry, though; we have another four-week session coming up on Saturdays at the end of February (see "New Saturday Mermaids").

SWIM ACADEMY
1/16 - 3/23
Monday - Thursday, 5:30 - 6:30 pm
The Swim Academy was designed for high school swimmers and adults to improve their performance. We often get requests from our mature swimming community for coached swim practices that are similar to a Masters workout. This class was developed with those requests in mind, but we have not had anyone enroll. We are sorry we had to drop this class. If you are an adult or teen who would like coached practices, please contact Jen Kruse, Aquatics Director, at
[email protected]
.
FREE Function Movement Screening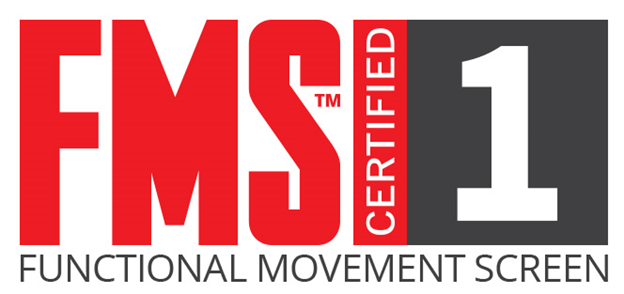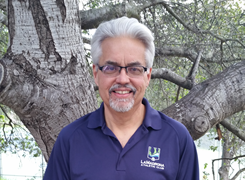 Eric Deffenbaugh
Certified Personal Trainer

RESOLUTION REDUX

Hi all. It's great to be back at La Madrona as an instructor and in my new role of Personal Trainer. I'll be available weekday afternoons and evenings.

As you read this, you may have already considered a 2017 resolution, as well as the Groundhog's ability to see his shadow. A common resolution is to begin healthier choices for your life. However, like most people you may also have to deal with - work, family, finances, health care, vacations and retirement! The year's just begun and you might be feeling a bit overwhelmed.

While I can't offer much advice (especially on that Groundhog thing), I do have a suggestion regarding your health and fitness. Forget that annual "Resolution," and hit the redux or "start over" button.

As time passes, bodies change; balance, strength, range of motion and more. Your ability to continue to exercise and play the sports you love can be compromised due to an imbalance or asymmetry in how you move. Simple corrective exercises can make a big difference in helping to move better and without pain.

Four years ago this month, I became a certified Functional Movement Specialist. The assessment and corrective tools have helped many of my clients to achieve excellent results. This month I'm offering free FMS movement assessments to my La Madrona family. The process takes about an hour and includes the assessment and conversation about your goals.

To sign up for your FMS assessment, contact me at [email protected] or (831) 440-6484



TBR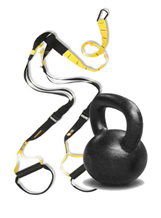 (Total Body Results) Workout!

Want to burn fat and build muscle? Want to get stronger and feel better?

Come join us for this 4 week
Total Body workout and see the results you have been looking for!

TBR Program Details:
4 week small group training (6 max)
Tuesday and Thursdays
12:30-1:30pm

$200 members ($240 non-members)
(Add an additional 30 minute Private personal training session each week for only $100)

Program begins January 31st. Space is limited.
Register at the front desk or online to reserve your spot!
Fit 10 Cross Training

New sessions begin: February 14th, 2017

Unlimited Small Group Training – 4-week program 3x a week
Small Group Training will provide an intimate environment in a small group setting
(4-6 people) where you can excel and take your training to the next level at a fraction of the cost of personal training.

Our Small Group Training Program includes:
Goal Setting
Workout Logs
Nutritional Guidance and Accountability
Fitness Assessment

Tuesday/Thursday: 7:00 a.m.-7:50 a.m.
Saturday: 10:30 a.m.-11:30 a.m.

$280 member monthly/$300 non-members monthly
*Drop-in $25 only with open availability

Please register online or at the front desk.
Wine and Unwind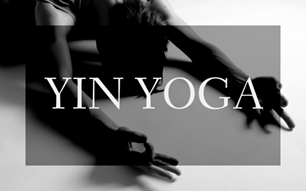 A Yin Yoga and Wine Party!

Treat yourself to an evening of blissful indulgence, because you deserve it! Begin with a feel-good yoga class full of relaxing and restorative postures. This class is open to all levels and perfect for those new to yoga. In this 75-minute Yin Yoga class led by instructor Ashlea Hartz you will learn how to not only relax the body, but also relax the mind.
Following the class, relax by the fire with your yoga friends and enjoy a complimentary glass of wine as you
unwind from your busy week.

Friday February 24th, 5:30pm -7:00pm
$20 for Members ($25 for Non Members)

All guests must be 21+ to attend this event. Register online or at the Clubhouse


Tennis
Tennis Court Camera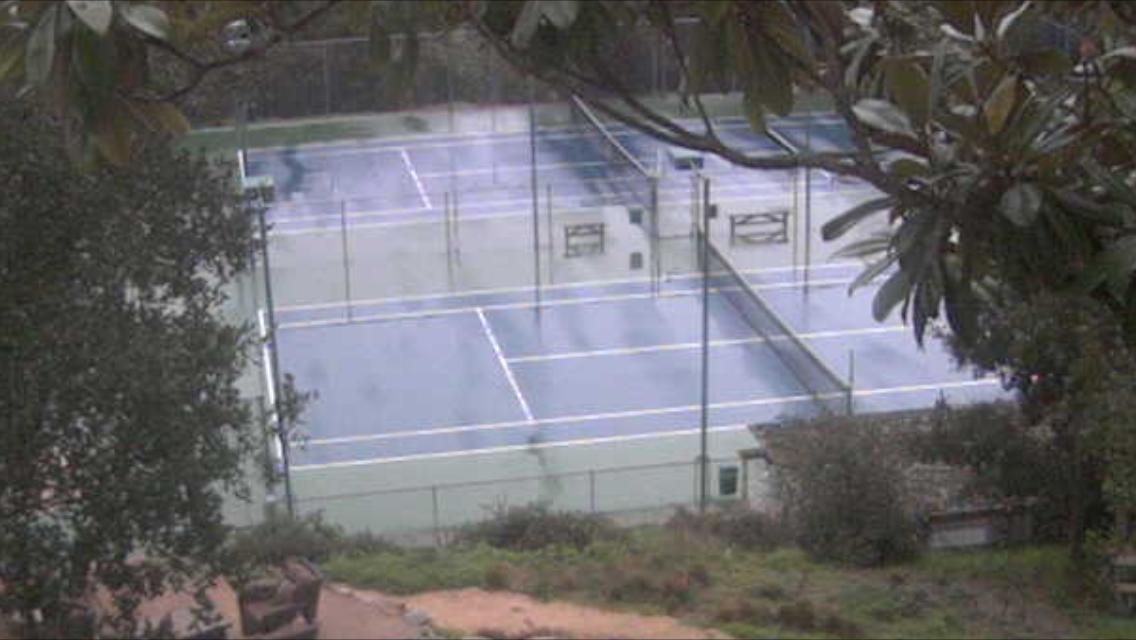 Don't forget we have a live court camera you can view to check the tennis court conditions.

The camera can be accessed from our website at lamadronaclub.com

Tennis Club Champion crowned!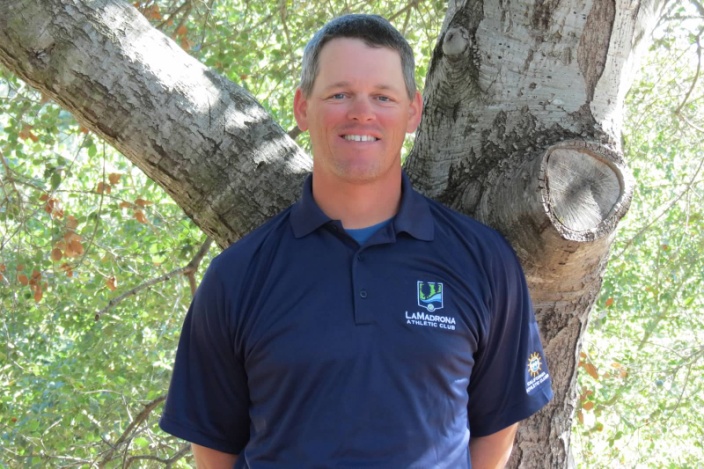 Hello members
For most of us, January was filled with rain and bad weather and it was a struggle to get on the courts in between two rainy days… Never the less, it was a very busy time at the club. First, we crowned most of our club champions. Here's a short list of winners:
• Gentlemen's singles 3.5 winner Ed Harmon
• Gentlemen's singles 4.0 winner Pat Lin
• Ladies' singles 3.5 winner Nicole McComb
• Ladies' doubles 3.5 Susan O'Leary & Vicki Trent
• Ladies' Singles 4.0 Sarah Castro
And our Men's Open Final involved a Father and Son battle and what a battle it was. Mark Casper and his son Luke played a great final with scores of 7-6, 4-6, 6-4 in favor of our Open Champion:
Mark Casper
Congrats Mark!
Thank you to everyone who participated and I am aiming for an even better participation this year.

Second, we have a new addition to our teaching professional staff and we are very happy to welcome IAN CHADWELL to our team. You will start seeing him around the club helping out with juniors, clinics and he is also available for private lessons. Ian has a great resume, feel free to stop him for a quick chat if you see him around the club, he has good tennis stories to tell…

Finally, February marks the end of the Australian Open and what a great Open it was! On the women's side Serena won a record 23rd Grand Slam and on the men's side, Roger won a record 18th. Now I don't know about you but seeing two 35 year old playing at that level made me feel like anyone can get better at any age. It made me think about my own game and how I can improve. If you want to improve, there's nothing better than a few private lessons and your professional La Madrona staff are awaiting your call to schedule something with you. Don't Hesitate! It's a small investment into your tennis game…
As always, rain or shine, I am welcoming comments and/or suggestions.
I will see you all on the courts soon
Cheers
Fred