BALANCE

Our guiding word for our club this year is "Balance". As a team our staff is working to find balance in our modes of communication, in how and where we focus our energy and resources, and in creating a space to help our members balance their work/home environment with physical health and mental wellbeing. We encourage you to use our facility as a place to connect with family and friends, to relax, to breathe, to sweat and to socialize, safely. Let us know how we can help you find balance in your life this year!
SPREAD SOME LOVE!

We invite you to make a handmade card for a family member or friend on February 12th. Craft table with supplies will be set up near the poolhouse.
CONGRATULATIONS STEPHANIE MAYFIELD!

Stephanie works our front desk and is an amazing asset to our team. Her friendly disposition and above and beyond work ethic is always present. We want to take this time to recognize her outstanding customer service and present her with our 2020 Customer Service Award! Thank you for being part of our team Stephanie!


PERSONAL TRAINING ORIENTATIONS

Just a reminder that all new adult members receive a free personal training orientation and children ages 12-17 receive a free safety orientation to our gym equipment. To schedule your orientation please contact our fitness director, Nicki Hurford at [email protected]
HAVE YOU TRIED OUR LA MADRONA SMALL GROUP PERSONAL TRAINING?

FIT 10 with Rebecca Setziol: Tuesday & Thursday 6am, Saturday 8am
Space is limited. Register at front desk.
AFTER SCHOOL REC PROGRAM

We are happy to announce that we will once again have our wonderful after school program. Our new session will start on February 8th and will run for 4 weeks until March 5th. It is offered from Monday through Friday from 1pm to 4pm. You can register your child for one or more days a week to accommodate your needs. Our program offers an introduction to tennis from 1-2pm with our tennis instructor Will. Your child will start to develop his/her hand/eye/racquet coordination as well as the basic agility, balance and coordination needed for tennis. Our 2-4pm time will be filled with activities like swimming (weather permitting), arts and craft, and a multitude of fun games all happening rain or shine due to our outdoor tent on court 1. The 2-4pm activities are run by our camp counselor Grace and every single one of our campers love her.

Don't miss out on your chance to have your child join us! We make sure we keep them moving and engaged while always practicing the safest Covid protocol demands from our county.

Feel free to contact me at [email protected] if you have any questions

We hope to see your little ones this February!
TENNIS UPDATE
Hello Members

WOW! January 2021 was not so great! One week with no power thanks to strong winds and now 4 days of heavy rain… Let's hope for a better February!

This week, we start our new intra league and I am happy to announce that we have around 50 players participating into our mixed season. THAT'S FANTASTIC! As Covid and county rules allow us, we are looking forward to bringing you more and more events of the sort. Let us know if there's an event you would like to see at the club. i.e. fundraisers, tourney, pickleball, etc…

I have had conversations with a few of you about the tennis scene at the club. Here are some of the topics; Wet courts, Court Availability. Clinics, court condition. I would like to take a few lines to address these. First, wet court; this year the warm weather of the beginning of January was not great on our courts 6 and 7,as condensation would render them almost unplayable even if there was no rain. We are looking at a few options at the moment to help address this situation and if anyone has an Helicopter to come dry them every day please speak up! Talking courts, we are fully aware that courts 2 & 3 are in bad playing condition and we are trying to appeal to our head office to remedy this situation but the price tag of over $70 000 to resurface both courts does not seem like a viable option at this time. We are looking at options for a temporary fix and hope we can get it done in the near future.

Now on to our busy busy courts. With the necessary loss of court 1 to allow some of our popular classes to take place under a tent during this Pandemic, unfortunately we find ourselves with tennis courts that are very very busy. At this moment in time, I have two words for everyone. Patience and Temporary. Yes it's hard to find a court from 4-6pm with a court missing and very busy junior clinics but be Patient it is only temporary. I know! Not the answer you are looking for but it's the best one we have at the moment and we are always working hard to accommodate the most players we can.

Finally, our tennis clinics. We now have 4 weekly adult clinics;
Slug Tennis with UCSC Head coach Jimmy on Thursdays 9-1030am
Serious Tennis Training with Dave on Fridays 9-1030am
Patterns Drills and Games with Savana on Sundays 9-10am
And Cardio Tennis with Savana on Sundays 10-11am
Please support our coaches and come learn a few things during these clinics. Who knows you might have some fun too! We would love to add more clinics but our first priority is to make these successful. At the moment, we often have space available on all of them except Dave's on Friday's. Please Join Us!

Well! That's it for now and I hope you all stayed dry this week and I am looking forward to seeing you all on the court.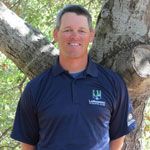 Cheers,
Fred
AQUATICS UPDATE
Are you settled in to your new year? Consider lap swimming as a low impact work out! Check out our online reservation system if you have been wanting to try a new avenue in exercise! We had a wild week with winds and power outages in the middle of January- cancelled swim team days will be made up in February and March. Be on the lookout for an email with your specific make up days! We have a couple spots open on our Monday "B" team if you are interested in getting your child in the water. Email [email protected] for swim team info. Winter swim team runs through March 26th. See you at the pool!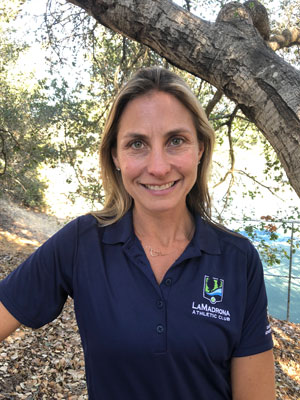 Shaena Strubing
CLUB REMINDERS

Please do not forget to wear your face coverings at the Club (ages 3 & over).That includes checking in, walking through the Club (on pool deck, tennis court areas, parking lots), and in the locker rooms/restrooms.
Face coverings are not required when lounging by the pool, exercising/playing tennis
All equipment used must be thoroughly cleaned after use with provided gym wipes (includes pool deck furniture).
No guests allowed at this time
Social distancing is required throughout all aspects of the Club
Designated maximum capacities per area of the Club need to be followed at all times
Lost & found items will only be kept for 24 hours
Lap swimming reservations will continue being 30 minutes long. Please do not hesitate to swim longer if no one has a reservation after you. Families are encouraged to share a lane together (up to 2 per lane).
All children under 14 years old must be directly supervised at all times
While enjoying the pools, make sure children are not spitting water