Letter from General Manager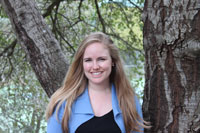 Happy New Year!
I hope everyone had a wonderful holiday celebration and are easing into 2014 nicely. We have some great small group training classes that are starting this month to assist you in making the start of your year a healthy one. Don't pass up the opportunity to try them out for free!
We are very happy with the way the new locker room flooring turned out. The new slate flooring looks beautiful and is quite an upgrade from the carpeting. Below are some pictures for you to view the slate if you have not seen it yet.

C

heers,
Kristina Mueller
General Manager
La Madrona Athletic Club
[email protected]
La Madrona Holiday Party
Thank you to all who came to this great event, we served various hors d'oeuvres, wine, and holiday treats to celebrate. In addition to throwing our annual Holiday Party, Santa decided to stop by to greet all the adults and children! We look forward to next year's party and hope all our guests enjoyed themselves.
Hot Chocolate Challenge
And the winner is….. Debbie Sek with a whopping total of 33 points. Great job Debbie! Thank you to everyone who stopped by on one of the Hot Chocolate Friday mornings in December. Our trainer Tracy really enjoyed seeing some new faces in the fitness room.
Top Three Scorers
Debbie Sek 33 points
Elaine Rinkert 21 points
Kerry Benoit 20 points
Gordon Reidt Recipient of the Customer Service Excellence Award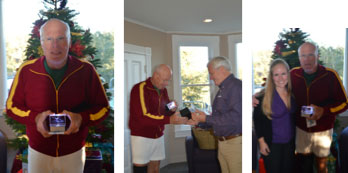 Gordon was honored with La Madrona's first Customer Service Excellence Award! It was an easy pick for the voting Department Heads. Gordon consistently goes above and beyond to make all members feel special during their visit at the Club. He knows each and everyone's name and membership number, and always makes sure to track and say a cheery goodbye to everyone! He is truly a gem of an employee and a great man!
Holiday Wreath Making
Since last year's wreath making was such a success, we decided to throw not one, but TWO days of wreath making in the clubhouse. Both days we had a full house of members who used materials from our own grounds to make beautiful wreaths for friends, family, or décor. We look forward to next year's event and plan on making this a La Madrona tradition!
Poker Night!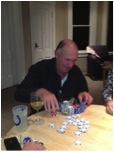 We will be throwing a poker night in the clubhouse on Friday, January 10th at 6PM! We will provide snacks and drinks to all who attend. Please sign up in the club house with your $20 buy-in and get ready for some great fun and high stakes!


Tennis Programs!
Junior Tennis programs are now available for sign up! Please call the club or visit our website to get more information on keeping the little ones active throughout the winter in our fantastic program.


Tennis Dates-that-Rate
Jan 6th begins our Winter Junior Tennis Program, which invites junior players of all abilities to begin or hone their budding tennis careers. Classes are offered after school Monday through Friday; kids may come once, twice, or three times per week. Please click here for more information and stop by the club to register.
Pricing & registration form

Feb. 2nd is our newest event, the Super Bowl Tennis Mixer. Starting on Super Bowl Sunday morning at 10:00, players will gather at the landing to form teams and challenge one-another to a doubles & mixed extravaganza. Teams will be balanced by ability. Sign up soon in the clubhouse!

On-going throught the year, we offer weekly adult tennis clinics & work-outs. Saturday mornings from 9:00-11:00, all you need is your racquet + a can of balls to join in our ever-popular, organized drop-in mixer. Players from 3.0 - 4.5 mix and mingle in a 2-hour, low-key, fun tennis experience. We also offer weekly drop-in clinics including footwork & fundamentals, stroke of the week, cardio tennis, doubles strategy and serious tennis training. Click here for the schedule!
Adult tennis clinic flyer



Small Group personal training with Tracy Yost begins January 20th

Space is limited. Do not miss out!
(6 people max per class)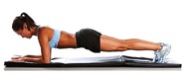 Horizontal Conditioning consists of multi-faceted exercises that incorporate several muscle groups at once. A large portion of this class will require you to hold your own body weight in a plank position. Your body weight will be all the resistance you will need to increase your overall strength. You will create defined muscles and an incredible strong core, which will make you better at any sport.

Horizontal Conditioning is 2X/week for 1 hour.
Choose Mon & Wed at 12 noon OR Tues & Thurs at 6 pm Cost: $320

Fast & Furious 4U is designed to maximize your time & effort with 60 second blocks of cardio, lower body, upper body, & core that progress in difficulty. Using high intensity interval training & resistance training, you will push yourself farther than you think possible. Class consists of 4 blocks of 4 exercises repeated 4 times. Are ready to challenge yourself and get ripped?

Fast & Furious 4U is 1X/week for 1 hour.
Choose Fri at 12:00 noon OR Sat at 10:00am Cost: $160


Call today to reserve your spot in one of these great classes!
(831) 438-1075
Or contact Tracy Yost directly at [email protected]
WINTER SWIM PROGRAMS
The winter swim programs will begin on Sunday, January 12th and continue for ten weeks ending on Thursday, March 20th. The following programs are available:

SWIM LESSONS:
Start your New Year off right with a gift that will last a lifetime - swimming! We are now offering lessons on Sundays with Nathan. During the week, we have many available lesson times Monday through Wednesday, but if you don't see a time that will work with your schedule, please let us know.

Winter Swim Lesson Schedule:
Sundays at 10:00, 10:30, 11:00 and 11:30am with Nathan.
Mondays and Wednesdays at 1:00, 1:30, 2:00 and 2:30pm with Jen.
Monday through Wednesday at 3:15, 3:45, 4:15 and 4:45pm with Nathan and 5:30 and 6:00pm with Jen.

Winter is our most flexible season, so Jen and Nathan can work with you to find a time that works with you and your family. Just email Jen at [email protected] with your request.

WATER AEROBICS:
Our water aerobics class has a new time for the winter season. Classes will be from 12:00 to 12:45pm, Monday through Thursday, on the recreation side of the main pool. The lap lanes will remain open for lap swimmers during this time.

SWIM TEAM:
Our swim team will keep practice at the same time - 3:30 to 4:00pm for the B "Beginner" Group and 4:00 to 5:00pm for the A "Advanced" Group. The team will have practice in the two lap lanes during this hour and a half time slot. The recreation side of the pool will be kept open for general pool use during swim practice times.

ADULT SWIM CLINIC:
If you have always wanted to improve your swimming form, now is your chance! Nathan will be teaching this free class available to all La Madrona members on Wednesdays between 5:30 and 6:00pm. This is a drop-in class for the first six swimmers who show and will be held in the lap lane nearest the retaining wall.
Foods That Fight Muscle Soreness
September 5, 2013, 12:00AM
You've made a commitment to healthier living—including exercising regularly. But that post-exercise muscle soreness sometimes gets in the way of your next workout. Sound familiar? You're not alone. Many of us suffer from delayed onset muscle soreness (or DOMS) quite often. However, recent studies point to promising foods containing certain nutrients that may help combat this pain and speed muscle recovery time.


Researchers recently studied a specific amino acid known as L-Citrulline found naturally in watermelon. It's believed that this amino acid improves blood flow, while also reducing arterial pressure. A small study conducted in Spain examined the bioavailability of L-Citrulline by offering watermelon juice to athletes as part of their fluid-replacement regimen. Preliminary data indicates that those individuals who were offered juice experienced a reduction in muscle soreness and recovery time after a 24-hour period over the placebo group (Tarazona-Diaz, 2013).
Ways To Enjoy
Try brushing small slices of watermelon with an olive oil-honey mixture and lightly grill for a unique side dish at your next barbeque. You may also try placing chopped melon in a blender with ice, lime juice, and sugar substitute (to taste) for a low-calorie afternoon refresher.


Protein plays a major role in muscle recovery by helping to build and repair tissue.Tempeh, tofu's lightlyfermented cousin, contains about 30 grams of protein per cup. It is particularly rich in the amino acid L-carnitine, which some studies have shown can be used as a targeted intervention to address mechanical damage within muscle tissue (Connolly, 2003).
Ways To Enjoy
Tempeh has a great deal of versatility and can be enjoyed as a meat substitute in various meals.Try adding it to scrambled eggs with salsa and rolling in a whole-wheat tortilla for a hearty breakfast burrito.Because of its nutty flavor and firm texture, tempeh is also a perfect savory ingredient to add to your favorite soups and stir-fry dishes.


Cherries are rich in a phytonutrient known as anthocyanin, which is the pigment responsible for giving cherries their deep ruby color.This power antioxidant holds precious natural anti-inflammatory agents that are thought to help ease pain.One study looked at long-distance runners and found that ingesting cherry juice for one week prior to and during their runs helped to minimize post-workout muscle pain (Kuehl, 2010).
Ways To Enjoy
Cherry juice can be blended into a healthy smoothie, used to make sauces for your main entrée, or simply poured over a slice of angel food cake with non-fat whipped topping for a quick and easy dessert. For a new twist, try filling an ice cube tray with cherry juice and use the frozen cubes in your favorite beverage.

References:
Tarazona-Diaz, M. et al. (2013). Watermelon juice: Potential functional drink for sore muscle relief in athletes. Journal of Agricultural and Food Chemistry,61, 31, 7522-7528.
Connolly, D. et al. (2003). Treatment and prevention of delayed onset muscle soreness. Journal of Strength and Conditioning Research, 17, 1, 197-208.
Kuehl, K. (2010). Efficacy of tart cherry juice in reducing muscle pain during running. Journal of the International Society of Sports Nutrition,7, 17.
Reprinted from the American Council on Exercise