NEW YEAR, NEW GUEST WAIVERS!
2016 is here! We encourage you to bring in your guests to enjoy the club with you all year long, starting with the New Year! Please make sure that all of your guests come in sign the new 2016 waivers. This is especially important for any junior guest (under the age of 18). We need the child's parent to fill out and sign the waiver for the New Year. We also have the option to go to our website and take care of the waiver online at www.lamadronaclub.com
Winter Junior Programs

Swim Team
Water Polo
KenpoFit
Tennis

Our aquatics and tennis junior programs will be beginning in the coming weeks. Registration for all are available now!

Register now to reserve your spot.
Click here for more information


We won't let El Niño rain on the junior program parade!
And neither should you!

Tennis is what we call an "open skill" sport- a sport in which players must constantly adapt their movements to ever-changing situations on the court. What does this mean for your child? Our Junior Program will help improve hand-eye-foot coordination, speed, strength, agility as well as fast decision making. The skills learned in tennis are perfect for any off season cross training and last a lifetime.

We are excited for a FUN winter program which begins January 11.
REGISTER NOW! Don't let the forecast keep you off the courts this winter. In case of rain we offer 2 flexible make-up options:
1) Attend a similar class on a different day any time during the session, or
2) After Winter session ends and before Spring Break Camp begins, attend special "rain-make-up" classes. (schedule TBA) (please add a link to winter program here)

We hope to see you all on the courts for an exciting winter season


Want to be a KenpoFit Kid?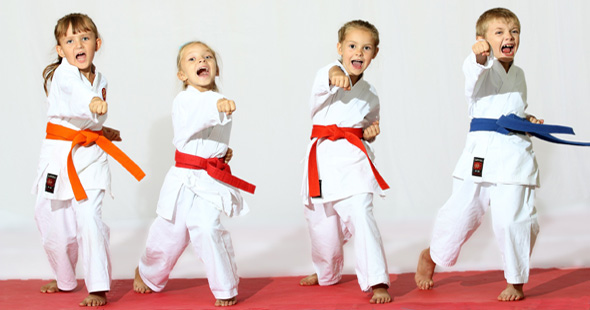 Try the first class for FREE!
Monday, Wednesday and Friday at 3:00pm with instructor
Tyler Chard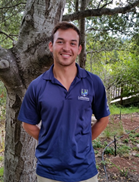 In this 6 week program your kids will learn self-discipline, respect, self-defense, and get a total body workout that will include strength and flexibility through the martial art of Kenpo. The system of Kenpo is made up of three styles: Chinese boxing, Jiu- Jitsu, and Hung Gar kung fu. This new program will benefit your kids to be well balanced and confident in life, as well as having fun in a safe environment. Program runs January 4th –February 12th.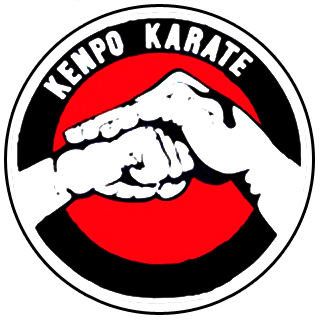 Ages 5-7 meets Monday, Wednesday and Friday from 3:00pm-3:30pm
$145 member/$174 non-member

Ages 8-12 meets Monday, Wednesday and Friday from 3:00pm-4:00pm
$175 member/$210 non-member
(10% discount for additional family members)

Registration available in the clubhouse, (831) 438-1072


Guest Fees
Beginning February 1st, the guest fee will change for adults to $15. The guest fee for anyone under 18 years old will remain $10.


Kenpo Fit for Adults
Tuesdays and Thursdays 12:00pm with instructor
Tyler Chard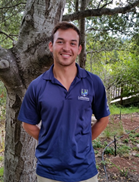 This new 6 week martial arts program will integrate the style of Kenpo with cardio and strength training as a total body workout. You will learn proper techniques of punching and kicking, self-defense, flexibility, philosophy of the martial arts and a great workout that will make you feel energized and confident. Be ready to work your body, mind, and spirit in this hour class taught by martial arts instructor Tyler Chard.

January 5th-February 11th
$180 member ($216 non-member)

Register in the clubhouse today!


Parents and Kids Acro Yoga Workshop
January 31st 11:00am-12:30pm

Join Suzanne Hope for a FUN-filled hour of family exercise. Acro Yoga is not new, it is as old as human imagination. Really, who was the first person to fly their child on their feet? But what is Acro Yoga? Acrobatics, Yoga and Thai massage were fused together to create this restorative, athletic, and interactive practice. In this workshop you will learn the basic roles and a handful of poses to incorporate with your child. We will build strength, teach our bodies basic bone stacking principals and balance while also developing the qualities of, trust, support, awareness, and presence. So bring one of the kids and come play with us!

For parents and kids
(ages 5-12)

$18 member
($22 non-member)
Register in the Clubhouse today!
Nourish to Flourish Healthy Nutrition in the New Year!
Power Up With Protein
Learn why protein is such a powerhouse
Healthy source of protein from plants and animals
Delicious Recipe Demo!
Sunday, January 10th 11:00am – 12:30pm Cost: $15 for Members $20 for Non-Members Register in the Clubhouse today!

Proteins are the basic building blocks for our muscles, tissues, hair, tendons, and other body structures. Finding the right kind and right amount of protein for your body can be a confusing task that leaves many of us with questions. Have your questions and concerns answered by Holistic Nutrition Consultant Ashlea Hartz. In this workshop, both vegetarians and meat eaters can learn how to make protein a key component in a fit and healthy lifestyle.


Parent's Night Out: In need of an evening without the kiddos?
Take a much needed break after all the holiday madness and drop off the kids for a fun filled evening at the Club. We will be providing snacks, games, fun and a safe atmosphere while you take a couple hours off duty!

$25 per child Sibling pricing: $40/ 2 kids, $55/ 3 kids
Sign up in the clubhouse. Space is limited. Ages 4+ preferred.
February12th from 5:30-8:30 p.m.


Tennis
Professional Tennis Staff


Our professional tennis staff is gearing up for a robust year of tennis lessons, clinics and programming. Our new lesson "pro-files"--descriptions of each pro's teaching style--and 2016 rates are as follows:

Judy's approach to teaching is up-beat and inspiring. She works well with students of all ages and abilities, emphasizing technique, athletic movement and mental focus to help them master the basics and quickly advance to higher levels of the game.

Dave's goal is to make tennis simpler for his students by focusing on the fundamentals of balance, preparation and proper footwork. Dave uses a high-energy approach where his students are challenged both physically and mentally, but also have a lot of fun.

Fred utilizes a highly individualized & holistic approach to help his students reach their full potential. His game-based teaching philosophy integrates tactical decision making and technical skill development for quicker results.

Kent's aim is to instill a lifelong enjoyment of the game in his students. He is very passionate about tennis and this is reflected in his teaching style: fun, competitive and highly encouraging.

Rates: Tennis Director (Judy): $70/ hour private; $35/ 1/2 hour; $75 divided by the number of students, group (2 or more).
Junior Tennis Director (Fred) and Associate Pro (Dave): $65/ hour private; $35/ 1/2 hour; $70 divided by the number of students, group.
Assistant Pro (Kent): $50/hour private; $30/ 1/2 hour; $55 divided by the number of students, group.


Upcoming Tennis Event
Our Captains Appreciation Brunch is slated for Saturday, Feb 6th in the Clubhouse. All tennis team captains from 2015 and the current 40+ season are invited to attend a delicious tennis luncheon with special guests from USTA Adult Leagues, Lynn Losande and Tamara Ramos. Our Tennis Director, Judy Newman will host and conduct a round-table discussion about league tennis. We celebrate our captains and appreciate them very much!!


Winter 2016 Junior Tennis School
January 11th - March 18th

*all classes will be taught by professionals approved by La Madrona Athletic Club.*

Class size will be limited to 6-8 students per instructor, up to 3 courts. Classes may be combined or cancelled if a minimum number of students have not been met. Reserve your spot early. Students may alter their tennis schedule and receive a refund up to two weeks into the season, however no later.

Payment and registration must be made on (or before) the first day of class by turning in the registration form. No refunds will be given for class days missed. Sibling Discount- 10% off the total for additional siblings.

Please note: In rainy weather, classes will be cancelled and may be made up any day/s within the session. If it starts raining during class, the class will continue indoors. Please call Club to verify a weather cancellation.

Sign up by completing the registration form below and return to La Madrona Athletic Club Please make checks payable to La Madrona Athletic Club Members may enroll online at www.lamadronaclub.com

Please feel free to contact Fred Charlebois, Junior Tennis Director, if you have any questions: [email protected] or 831-438-1072.


December Hot Chocolate Challenge Winner!

Christy Buckholdt
Congratulations to Christy
for her first place win with 25 points!


4 Steps to a Successful Resolution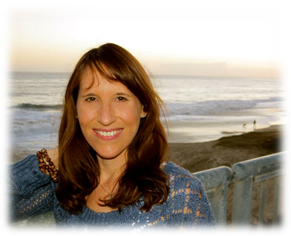 By Ashlea Hartz, Holistic Nutritionist and Yoga Teacher

1. First identify the problem you hope to solve.
If your goals are too shallow, they won't motivate you to make the life changes that you need to make. Take your time and really dig deep to the root of your problem, then you will be ready to attack it head on.

2. Next make a plan of action.
Telling yourself you want to do something is great, but what really drives change is how you take action. This will allow you to see your progress by setting realistic short term goals that will help you to stay on track.

3. Assemble your team.
Grab family, friends, or coworkers so that you can develop a team of health minded individuals who can work together.

4. Ask for help.
If diet, health, exercise or other wellness initiatives are part of your plan of action, then you need professional help. In order for you to achieve your personal goals for health and wellness, you need a personal approach to diet and lifestyle. Working one-on-one with a holistic nutritionist will help you solve your problems by creating a customized healthy lifestyle that is easy to implement and follow for a lifetime.

To read this full article visit: http://soulgardenhealth.blogspot.com

So are you ready? Are you motivated to make the best of your 2016 resolution and see real results? Don't wait! Get started today and sign up for your first Nutrition Consultation with Ashlea at the Clubhouse!

Ashlea Hartz, N.C, RYT
Holistic Nutrition Consultant, Registered Yoga Teacher
SoulGarden Health
www.soulgardenhealth.com
201.780.9939
~nourish to flourish~