NEW YEAR, NEW GUEST WAIVERS!
2017 is here! We encourage you to bring in your guests to enjoy the club with you all year long, starting with the New Year! Please make sure that all of your guests come in sign the new 2017 waivers.
This is especially important for any junior guest (under the age of 18). We need the child's parent to fill out and sign the waiver for the New Year.
We also have the option to go to our website and take care of the waiver online at www.lamadronaclub.com



2017 La Madrona Customer Service Excellence Award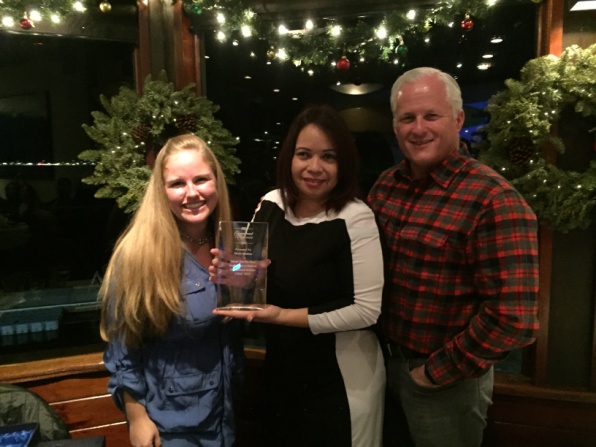 Maria Medina was chosen as the recipient of this year's Customer Service Excellence award. We are very fortunate to have Maria working here at La Madrona. Maria works in the maintenance department and works very hard to make sure the Club is in tip top shape. She always has a smile on her face and is friendly with all members and staff. Maria has a very fun personality and is one to get you laughing.
Way to go Maria! You very much deserve this award.
December Hot Chocolate Challenge Winner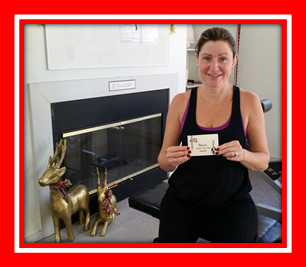 Melisa Margraves
Congratulations to Melisa,
for her first place win with 69 points!


Saturday Night Dance Series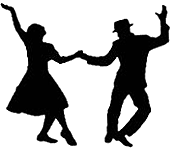 5:30pm-6:30pm

January 7th Beginning Swing with Chris Lasher*
Have you ever want to learn to swing? This class will get you on your way with the basic step and a turn or two. We'll also go over basic leading and following in this low key, fun class. Come and join us, and let's get swinging! * This class is designed for partners.
January 14th Beginning Salsa with Chris Lasher *
Come and learn the basics of salsa! Salsa is a fun, popular social dance that looks more complicated than it is! After this introductory class you'll have the basic steps to salsa anywhere. Basic leading and following skills will be taught as well. Join us and learn the basics of the spicy salsa! ¡Arriba! ¡Ándale! *This class is designed for partners.
January 21st African Dance with Deb Voisin
Come and get a taste of West African Dance! We will learn ancient, joyful, playful, and powerful movements that are a great core workout. We will spend a little bit of time on tips for how to move safely and a bit about the original ethnic groups and context of the dance and rhythm we study. No prior knowledge or experience necessary. Shoes optional!
January 28th Belly Dance with Paula Saraga
Practice 5 or 6 belly dance moves that will be used to learn a short choreography at the end of our lesson. Belly dance is fun yet graceful, ancient yet modern, plus its open to women AND men. No prior knowledge or experience. You will be moving like Shakira or Prince after a single session!
$52 for all 4 ($62 for non-members)
$16 for individual ($20 non-member)
*class is designed for partners
Happy Hour Wine & Beer Pricing
All dancers will receive a discount on our wine and beer service
Register online or classes at the front desk. Space is limited!


Dream Jeans Program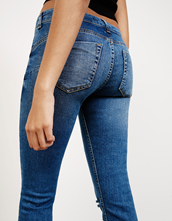 Want to look your best in your jeans this 2017? Come join us for this 4 week intensive Strength and Cardio workout, targeting your lower body!
Dream Jeans
Program Details:
4 week small group training
(6 max)
Tuesday and Thursdays
12:30-1:30pm
$200 members ($240 non-members)
(Add an additional 30 minute Private personal training session each week for only $100)
Program begins January 3rd. Space is limited.
Register at the front desk or online to reserve your spot!


Welcome Mark Gardner to the Fitness Department!

Mark Gardner
Certified Personal Trainer
Mark was born and raised in the San Francisco Bay Area and is a huge local sports fan. He has always had a passion for sports, exercise, activity, and competition and has experience playing competitively in basketball, soccer, baseball, tennis, and boxing as well as coaching youth basketball, soccer, and golf. Mark graduated from University of California Santa Cruz with a BA in Psychology and moved to North Carolina after college. Wanting to focus his career on something he is passionate about, he decided to work in the fitness and sports industries. Mark is an ACE Certified Personal Trainer and Sports Conditioning Specialist. In North Carolina he worked in a sports performance gym and part time as a youth golf instructor. He has predominately worked with athletes of various ages and skill levels from 7 year olds, to professional athletes, and has also trained people with general fitness goals. As a trainer he believes in helping clients attain the maximum level of performance, whether they are competing in the highest levels of competition or navigating the stresses of daily life. He believes the body needs to be taken care of and that exercise is a key to happiness and feeling good, no matter what your physical needs are. Mark enjoys training because he gets to make people feel better, learn how to take care of their bodies, and enhance their fitness levels.
To schedule your free consultation with Mark contact him at (650) 245-6189.
Kidz Club Update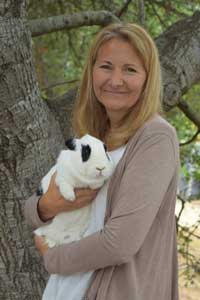 Dear Families,
Happy New Year! Come join us for a free half hour at Kids Club La Madrona, as our New Years gift to you.
We are moving to our M/W/F Winter Holiday Schedule and have a few changes. Please see the sign in sheets or KCLM door signs for Closure dates.
Kidz Club La Madrona (upstairs) is for children 6 months-Pre K.
Drop in: 2 hour maximum stay for ages 1+
Reservation only: 1 hour maximum stay for ages 6mo - 1year
Kidz Club La Madrona is open for drop in:
M/W/F 8:30am-11:30am and M/W/F 3:30pm-5:30pm
Kidz Club After School (downstairs) for children school age Kindergarten +
Drop in: .5 hour-2.5 hours
Kidz Club After School is open for drop in:
M/W/F 3:30pm-6:00pm
Saturday 9:00am -12:30pm
Fees:
$8.00 per hour ages 1-13 years
$10.00 per hour infants 6mo-1 year
Family Punch Cards:
Ten, 1 hour visits $72.00 ($80 value)
Can be used at either location for any of the family members ages 6mo-13 years.
Sibling Discount: (Not to be used with a punch card)
Siblings must come at the same time.
$8.00 per hour for the first child, $6.00 per hour for any additional children.
Kidz Club is for onsite members only. All children must have registration forms filled out, prior to care. If you have any questions please feel free to contact me directly or at [email protected]
I look forward to working with your family in 2017,
~Miss Christine
Director of Child Care
Child Care Survey
Fill out our short Child Care Survey to help us serve your child care needs.
When responding, please keep in mind that all members need to be onsite while your child is attending Kidz Club La Madrona.
Click here to take survey
MLK Day Holiday Kidz Club Care Hours
Kidz Club La Madrona will be open for care on the MLK Holiday Monday January 16, 2016.
Drop In Care times for Pre-K Program (upstairs)
8:30am-11:30 am
3:30pm-5:30pm
Drop In Care time for Kinders + (downstairs)
10:00am-2:00pm
3:30pm-6:00pm
* 2 hour maximum stay for both programs
* Parents must be onsite during care times


"Puzzles & Popcorn "
February is puzzle month in the clubhouse! There will be ongoing puzzles set up in the clubhouse throughout the month. Enjoy some puzzle time and complimentary popcorn all month long!


Fitness Bingo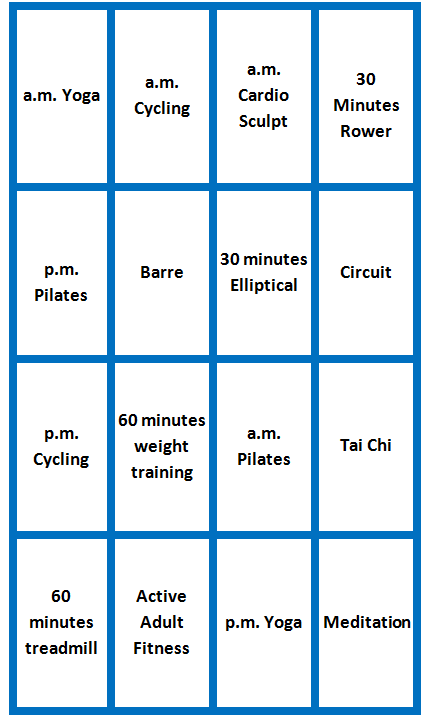 Fitness BINGO game begins January 16th. Pick up your game card at the Clubhouse today. Win 5 guest passes for clearing one Bingo line (any direction), and an entry into our drawing for a $100 credit to account for a Black Out (all classes)!
January's Parents Night Out
With these cold winter nights the chill is in the air.
Your children can snuggle up with story time and crafts, while you grab a hot drink and relax in a comfy chair.

Sign up today in the main clubhouse
When: Saturday January 14th
Time: 5:30-7:30 pm
Ages 5+
Family Pricing:
$20.00 – 1 child
$35.00 – 2 children
$50.00 – 3 children
Includes:
Story time, hot cocoa & snack in the main clubhouse.
Craft and games at Kidz Club downstairs.
Any questions contact Miss Christine
at [email protected]


New Group Class Schedule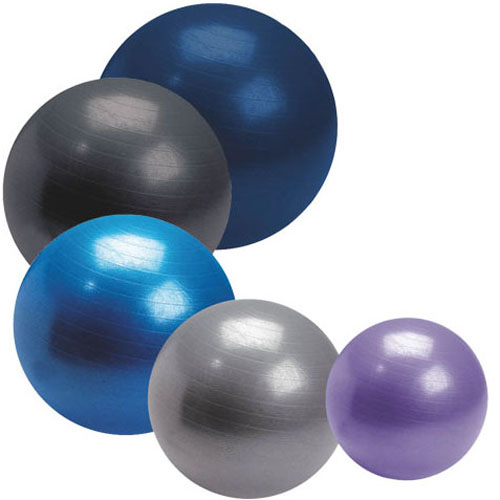 Our new group fitness class schedule will begin January 2nd!

Welcome to our new instructors!
Sara Parsoneault (Cycling)
&
Jenna Giuliani (Pilates)
Click here to view the group fitness schedule
Tennis Update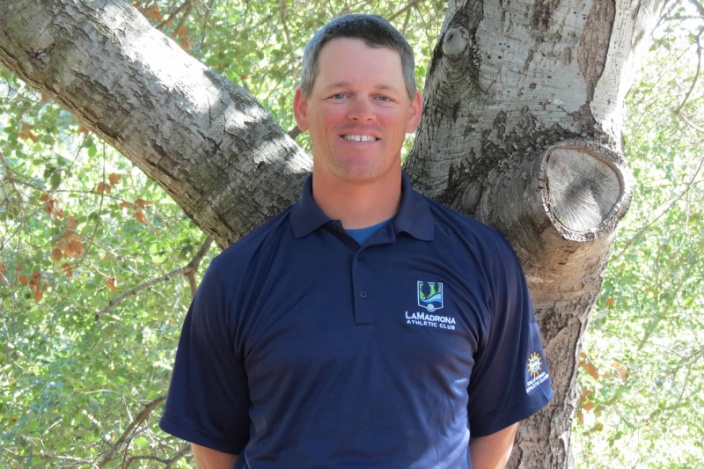 Happy New Year

I hope 2017 is a great year for each and everyone of you filled with love,
friendship, health and lots of tennis. As we start the new year, one of our teaching professional is leaving us to pursue a different career plan. Kent will no longer be running his morning clinics or help with the junior program but you will see him from time to time as he will help out if we desperately need him…

Kent, you will be missed and let us know if you change your mind.

The start of the year also comes with the start of a new USTA league. This upcoming season is the 40&over and we have 8 teams participating. If you would like to get involved in one of our teams please let me know as we would love to have you join. The format of this season is one singles and two doubles every match. Coming back to La Madrona is a 4.5+ team that includes 5.0 players on every team and that calls for some great tennis to watch. I will post a home match schedule for all teams those interested in attending.

On the Junior side of things, we have just revamped our program to include some tournament play and more match play time for our more advanced juniors. Our hopes is to start building the best junior academy in the county and to have all the best local players play at La Madrona in the near future. But our focus will be to build from the ground up and start developing our players from their first go at our lovely game.

Finally, coming soon at the club is the sale of a premium tennis ball. Out with the Costco ball and in with the PRO PENN MARATHON. The ProPenn is known to be one of the best tennis ball because of its durability and its bounce consistency. For those of you that have never played with it, it is worth a try…

As always, please feel free to contact me with any comments.suggestions or questions regarding tennis at our club. My door is always open…

I hope to see you all on the courts soon

Cheers,
Fred


Aquatics Director Update (from Rome, Italy)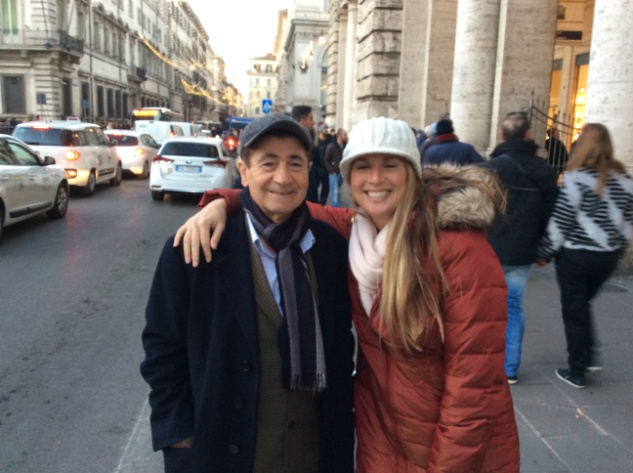 Happy New Year from Rome
Perplexed by the tourist map for several minutes, my husband, Greg, and I were approached by a local man who offered to help us find our way. Not only did he help us get back on track, he offered to take us on a guided tour of the city. Corner after corner of history and details not offered in a guide book, and a lifetime local's perspective on the eternal city. After our amazing tour, our new friend, Federico, invited us to dinner with his friends. Dinner was at a new restaurant, a fusion of Japanese and Italian cuisine, that was only a week old. It was interesting to see the excitement over something new by people who live in a town that is over 2200 years old, and it was a wonderful reminder of what the New Year symbolizes.
I hope you protect and preserve what is old and cherished to you, and I hope you always find the wonder in what is new and the courage to explore.
Happy New Year!
Jen


2017 Winter Aquatics Programs
January 16 - March 24

Swim Lessons
Swim lessons are available everyday this winter. Take a look at the calendar here
Swim Team
10 weeks of swim practice, Monday through Thursday
3:30 - 4:00 pm B Group "beginner"
4:00 - 5:00 pm A Group "advanced"

Water Polo
10 weeks of practice on Fridays
3:30 - 4:00 pm Beginners
4:00 - 4:45 pm Intermediates

Mermaids
Two 4-week sessions
Session 1: Wednesdays, 1:30 - 3:00 pm
Session 2: Saturdays, 11:30 am - 1:00 pm

HydroFit
10 weeks of water fitness, Monday through Friday, 10:00 am
M/W/F water aerobics for 45 minutes
T/Th swimming for 60 minutes

Swim Academy
10 weeks of training for high school swimmers and adults
Monday - Thursday, 5:30 - 6:30 pm
Welcome back Eric Deffenbaugh to the Fitness Department!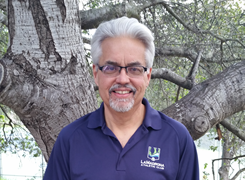 Eric Deffenbaugh
Certified Personal Trainer
Eric spent most of his adult life overweight or obese. Eight years ago, he began training himself with the ancient tools of Chinese Qigong, Kettlebells and Indian Club swinging. He dropped 60 pounds and totally transformed his health and life. Thus began a passionate quest to help others, using the methods that helped him. After acquiring instruction and certifications, Eric began training individuals in 2011.
Since then, he has worked successfully with a wide range of clients; however three distinct groups are a specialty. The first group is Women 40+ who seek life changing vitality by increasing strength, mobility, flexibility. They want to achieve and maintain a healthy weight. The second group is Men 25-35 in the software/tech industry. They want to look and feel more confident by gaining lean muscle mass and increase longevity by dropping excess body fat. The third group is Seniors who want to add strength and bone density, avoid falls and enjoy ease of movement.
In addition to an NCCA accredited Personal Training certification, Eric's fitness specializations include:
Strength Conditioning: Core and Functional Fitness emphasis
TRX suspension Training: Sports Medicine applications
Kettlebell: Hardstyle and Girevoy Sport style
Indian Club Swinging: Circular strength and shoulder mobility
Tai Chi for Health: Arthritis and Fall Prevention
Functional Movement assessment and correction
To add to his knowledge, Eric is currently studying for the NASM Corrective Exercise Specialist certification. The target for completion is early 2017.
Eric is very happy to be returning to La Madrona and is looking forward to helping members to "achieve their desired results." For more information on his journey from FAT to FIT, please check out Eric's web site: www.EricFit.com.
To schedule a free consultation, contact Eric at (831) 440-6484