Fourth of July Pool Party Bash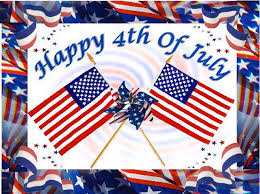 Come join us at our annual Fourth of July BBQ Bash! We will be serving up free hot dogs and sno-cones, as well as the chance to win prizes poolside! Win a pie from Beckmann's Bakery at Jen's Pool Games or Dave's Ping Pong Tournament, or challenge yourself at Nikki's First Friday Fitness Challenge!
Event will be held from 12-4pm
The Fitness Department welcomes some new faces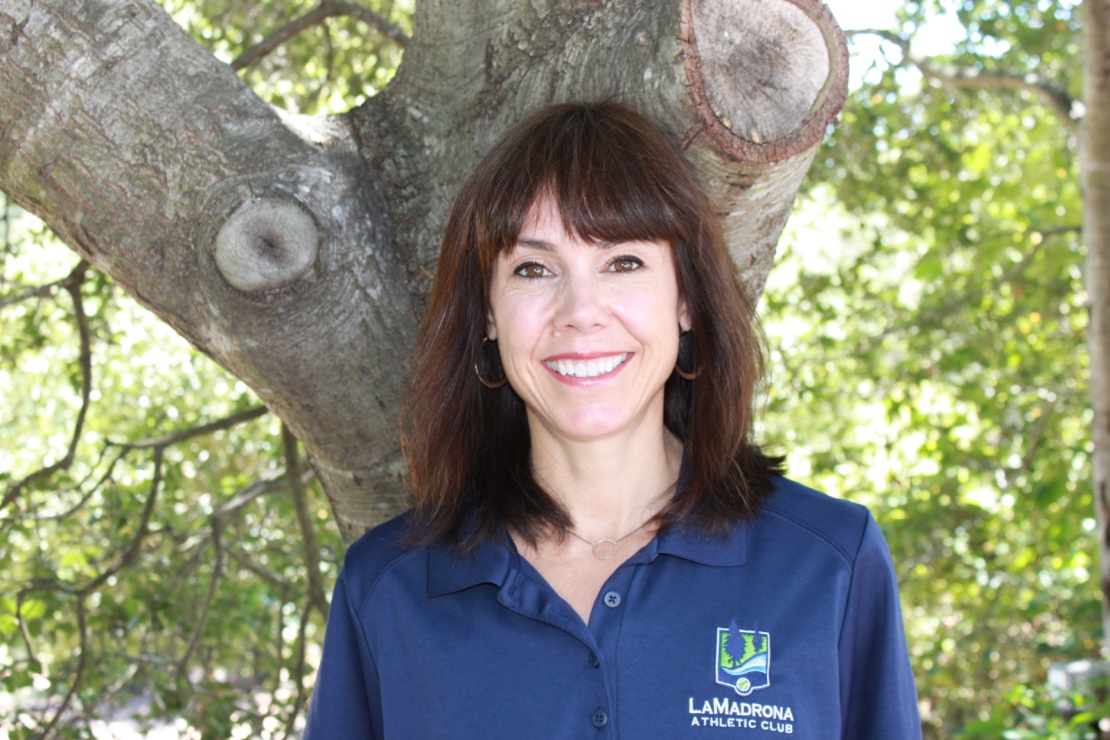 Shannon McQuaide

Shannon McQuaide is a master teacher and yoga therapist with over 15 years of experience. She fell in love with yoga after spending a year traveling through South East Asia and India. Upon returning to California she started practicing yoga in Santa Monica, and gravitated towards the teachings of Ana Forrest, Jill Miller and later Sarah Powers and Mark Stephens.

After experiencing the many benefits of yoga personally, Shannon began teaching yoga to her students in inner city, Los Angeles. She started an after school yoga program for youth and to her delight witnessed the incredible healing power of yoga in her students' lives. She expanded her work to include teachers, principal and superintendents throughout California.

In 2007 Shannon completed her Master of Arts in Spiritual Psychology from the University of Santa Monica. Infusing traditional Hatha yoga practice with the principles of spiritual psychology seemed like a integration. She discovered that in addition to pranayama, and asana practice the principles of spiritual psychology accelerated her students' ability to eliminate unproductive habits from their lives.

Shannon recommitted to her yoga practice and teaching by engaging a 200-hour Yoga Teaching Certification with Mark Stephens founder of Santa Cruz Yoga. She completed her Master of Arts Degree in Transformative Leadership at the California Institute of Integral Studies, (CIIS). Shannon is currently studying with Mariana Caplan and learning the Yoga and Psyche Technique.

Shannon currently lives and teaches weekly yoga classes and workshops to people of all abilities in Scotts Valley, California.
For the month of July Shannon will be offering buy one get one free private yoga session. Please contact Shannon to schedule an appointment at
www.shannonmcquaideyoga.com or (831) 431-0850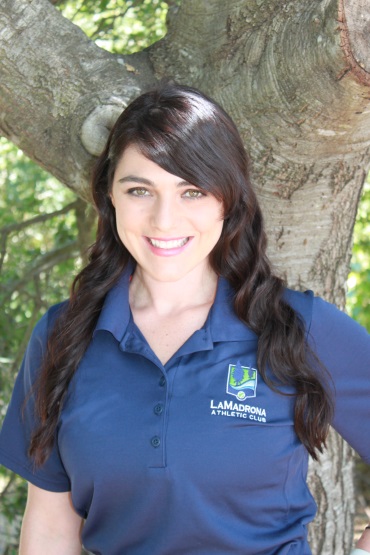 Emily Klein
Emily Klein has worked in the fitness industry for 7 years as a personal trainer, yoga instructor, and health and wellness supervisor. She is a certified personal trainer through the National Academy of Sports Medicine. She specializes in weight loss, sports training and post-rehabilitation. She received her BS in Nutrition Science and Dietetics from Central Washington University and is currently pursuing a Masters in Traditional Chinese Medicine with a specialization in Sports Medicine and Orthopedics.
Emily loves to integrate her knowledge of nutrition, fitness and Chinese medicine to support her clients in reaching their goals. Her philosophy is that health is more than an absence of disease. It is a state of physical, mental, and emotional well-being. She is passionate about supporting clients in their goals of achieving optimal health and wellness. On her free time Emily enjoys hiking, cooking and discovering new parts of California.
For the month of July, Emily will be offering our members one free ˝ hour session with the purchase of 5- ˝ hour sessions!

Contact Emily to schedule a free consultation
[email protected] or (206) 795-9583
Reminder to all Members and Guests:

All children ages 12-17 must complete a free orientation training prior to using the Fitness Room. Children under the age of 12 are not permitted in the Fitness Room. Please contact any of our personal trainers to schedule an orientation.
Nicki Hurford, Fitness Director/Personal Trainer
[email protected] (831) 325-1965
Tracy Yost, Personal Trainer
[email protected]
(203) 917-9533
Emily Klein, Personal Trainer
[email protected]
(206) 795-9583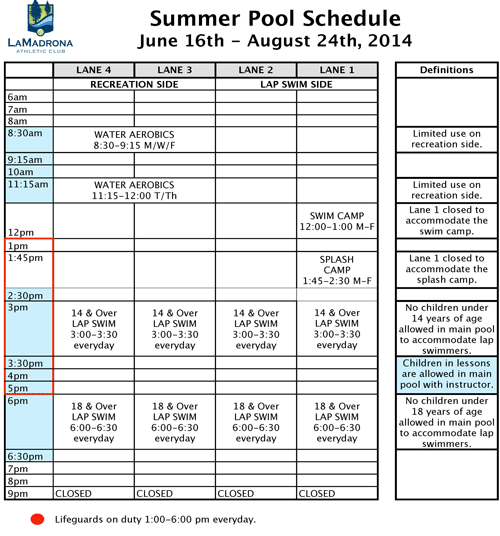 Books in the Club House
La Madrona now has books for use in the Club House. These books were donated by one of our members to provide reading material for anyone who is interested. If you would like, you can take a book home with but you must return it before checking out another one. This is going to be based off of an "honor code" so please feel free to come into the Club House and check out our growing collection!
Jr. Tennis Camp
Summer is here and tennis camps are in full SWING!!! As of this writing, we are in our second week of camp with fantastic participation. Make sure and reserve your spot now, because spaces fill up fast. The participants are enjoying group lessons on technique, control, accuracy and footwork. This is in the midst of matches, drills, games and WATER BALLOON OVERHEADS! Summer tennis camps are off to a great start, and hope to see you there soon.
LMAC 18 & Under wins first USTA match!
Our 18 & Under USTA team won their first match against Christopher High School. The final score was 38 to 31 in a windy and feisty battle! Look for more updates in our next newsletter to see how they are doing. Great jobs LMAC teens!
Policy Change for Membership Additions
Starting September 1st we will start charging membership upgrade fees for those wanting to change to a couple or family membership. They will need to pay the difference in the initiation fee for the level of upgrade. Please feel free to call the Club House with any questions.