Fitness Department Up and Coming Events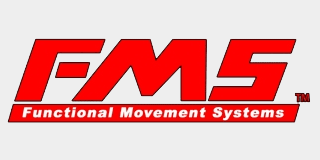 Functional Movement Screen is a multi-part system used to evaluate the quality of a "movement pattern." A movement pattern is defined as the way you move through space. Each person has their own movement pattern; some patterns are functional while others tend to make you more prone to injury, added muscle tension, and weakness. For this reason, The Functional Movement Systems screening process was created to gauge balance, stability, and mobility.The system works by asking patients to perform seven fundamental movements during which weaknesses and imbalances can be readily observed and measured.
Get Moving Right now! You don't have to be an athlete to suffer the aches and pains of age and activity, so turn back the clock on wear and tear with the Functional Movement Screen today. It... • Tests seven basic movement patterns, • Takes less than ten minutes, • Identifies weaknesses & asymmetries that increase chances of injury, • Provides FMS experts with the information they need to customize workouts that strengthen you, • Tracks your progress, and • Gets you moving right! The Functional Movement Screen is good for your bottom line both on the field and in business. It's been shown to reduce both risk factors for injuries and costs associated with injuries when they happen. That's why highly trained teams from the Navy Seals to the New York Giants are using the FMS.
Older, Younger, active and Not-so-Active, everyone has unique movement imbalances and limitations that can lead to Pain and injury. The Functional Movement Screen reveals your weaknesses so you can begin strengthening them, working out in a gentle but highly targeted and effective way. Based on your screen, your FMS Expert develops a customized plan of corrective exercises that meets your needs, continually tracking and updating your plan as you progress. So Grab a fellow runner, golfer, athlete of any age and contact your local FMS expert. Get moving right now!
The Seven Movements of a Functional Movement Screen Are:

1.
Deep Squat
– Assesses bilateral, symmetrical and functional mobility of the hips, knees, ankles, and shoulders.
2.
Hurdle Step
– Assesses bilateral, symmetrical and functional mobility and stability of the hips, knees, and ankles.
3.
In-Line Lunge
– Assesses torso, shoulder, hip, and ankle mobility.
4.
Shoulder Mobility Test
– Assesses shoulder mobility.
5.
Active Straight Leg Raise
– Assesses active hamstring and calf flexibility while addressing core and pelvic stability.
6.
Trunk Stability Push-up
– Assesses core stability.
7.
Rotary Stability Test
– Assesses core stability while moving in different directions.
How Does FMS Prevent Injuries?
It is important to note that if these seven screens cannot be performed without pain, you should be evaluated by a health professional in order to have your specific problem assessed. On the other hand, just because you can do these activities without pain doesn't mean that you are not at risk for injury. The purpose of the screen is to identify asymmetries, or differences in your function from side to side. The number one predictor of injury is the history of a previous injury; however, the second largest predictor of injury is asymmetry in movement, strength, or flexibility. Therefore, if we can identify the asymmetry, you can fix the issue and decrease your likelihood of injury. It costs much less money and time to prevent an injury than it does to rehabilitate an injury that has already occurred.
Want to be a KenpoFit Kid?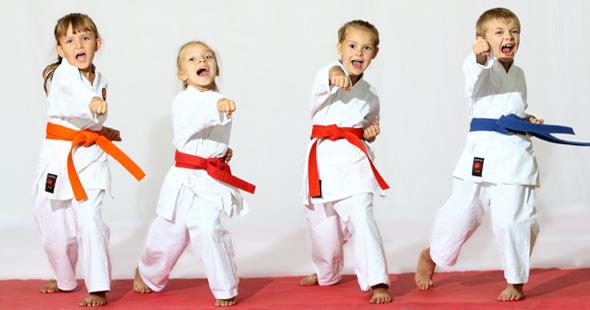 Try the first class for FREE!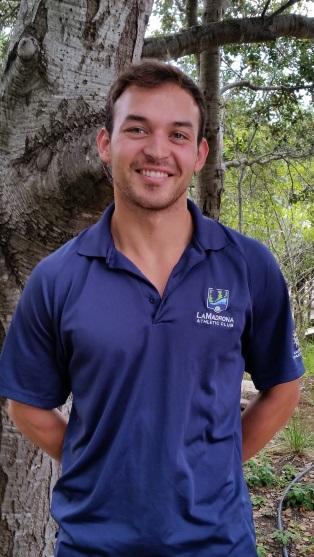 Monday, Wednesday and Friday at 3:00pm with instructor
Tyler Chard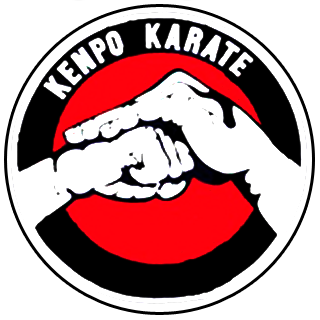 In this 6 week program your kids will learn self-discipline, respect, self-defense, and get a total body workout that will include strength and flexibility through the martial art of Kenpo. The system of Kenpo is made up of three styles: Chinese boxing, Jiu- Jitsu, and Hung Gar kung fu. This new program will benefit your kids to be well balanced and confident in life, as well as having fun in a safe environment. Program runs June 22nd-July 31st.
Ages 5-7 meets Monday, Wednesday and Friday from 3:00pm-3:30pm
$145 member/$174 non-member
Ages 8-12 meets Monday, Wednesday and Friday from 3:00pm-4:00pm
$175 member/$210 non-member
(10% discount for additional family members)
Registration available in the clubhouse
June First Friday Fitness Challenge Winner!
Taylor Stevenson
Congratulations to Taylor on her first place win with
13 points!
New Tennis Clinics at La Madrona!

Cardio Tennis
, taught by our new assistant pro, Dustin Kessler, is aerobic tennis set to music. A fun, fast-paced class designed for players of all levels, Cardio burns calories while giving players lots of hitting opportunities. The class is Wednesday evenings from 6:00-7:30. Click here for more info on adult tennis clinics!
Our Beginning/Intermediate Teen Tennis Clinic
runs Monday afternoons from 4:30-6:00 throughout the summer. This is ideal preparation for high school junior varsity tennis, including stroke fundamentals, scoring and doubles. Click
here
for more information on our teen tennis program.
Adult Tennis Clinics & Workouts
Judy Newman, Dave Muldawer, & Dustin Kesler
La Madrona's Professional Tennis Staff
Tuesday: Footwork & Fundamentals w/Judy…$15*
8:45-10:00 AM ~Lots of instruction and hitting~
Wednesday: Cardio Tennis w/ Dustin…$15*
6:00-7:30 PM ~Fun tennis drills set to music~
Thursday: Strokes & Strategy w/Judy…$15*
8:45-10:00 AM ~Technique, consistency, and point plays~
Friday: Serious Tennis Training w/Dave…$20*
8:30-10:00 AM ~Dynamic warm-up and fast paced drills~
Saturday: Mixed Doubles Drop-in w/Judy
9:00-11:00 AM (members only)…FREE
Please note all clinics welcome all levels except Mixed Doubles Drop-in (3.0+) and Serious Tennis Training (3.5+). No need to sign up in advance for these classes, just show up!
*Non-Members must pay $5 extra per clinic.
Summer Teen Tennis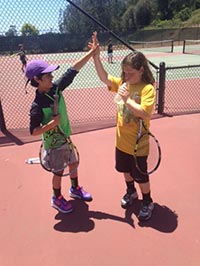 Tennis for Teens

June 16-Aug 20, 2015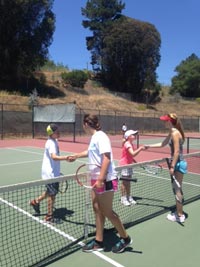 1. Beginning & Intermediate Teens: Monday afternoon clinics, 4:30-6:00, June 29-August 17. Learn the game FAST as you hit, run & have fun! Drills set to iTunes music with games covering the basics and beyond. Great intro to the sport of a lifetime! 8-week cost: $125 ($150, non).
2. Varsity (advanced) and Junior-Varsity (intermediate) Teens: Clinics Tuesdays and Thursdays, 4:30-6:00, June 16-August 20. Bi-weekly interclub matches included! Cost per week: $40 (non-members, $50) or just $250 ($300, non) for the whole summer!
3. Bi-weekly Interclub Matches: Thursdays or Fridays, mostly held at La Madrona. Mid-day match play against local clubs for intermediate and advanced juniors of any age. Dates: TBA Cost: FREE to players attending at least one clinic the week of their match. Otherwise, team coaching fee of $50 ($75, non) for the summer.
Please sign up with Judy or schedule in her book at the club to confirm your attendance for all matches by at least by 5:00 PM the prior day.
Please sign-up at La Madrona in person or by calling (831) 438-1072.
Bring-A-Ringer


Men's & Women's Doubles Social: Friday July 24th from 6:00 P.M.-8:30 P.M.
Bring the best guest partner you can find to La Madrona to play tennis, enjoy wine & good company. Drinks and hors d'oeuvres will be included!
Cost: $30 per team
Make sure to sign up by Wednesday, July 22nd.
7.0 Mixed Team at Sectionals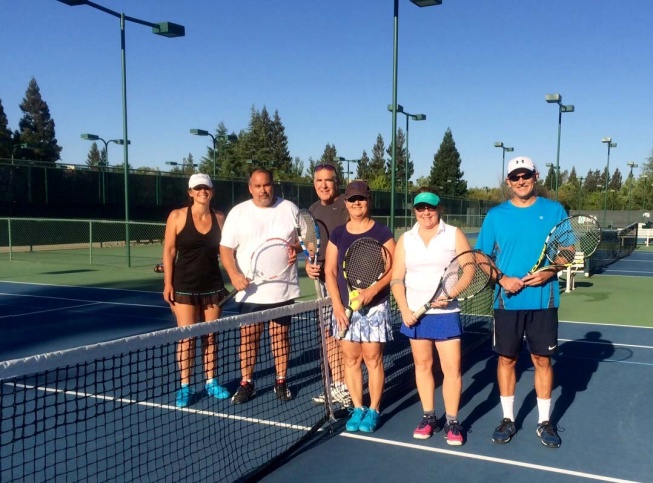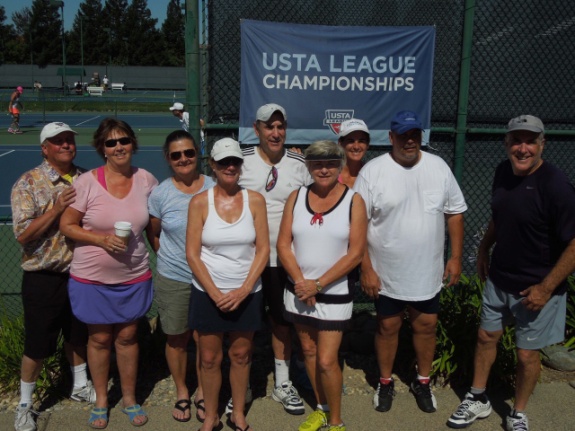 Congratulations to our 40+ 7.0 Mixed District Champions! Captained by Terry Gale, the team
lost in the last round to Courtside but made a gallant effort!Pictured below: Terry Gale, Jeanette Cook, Deb Burns-Walton, Marilyn Niles, Gary Dunn, Jeanne Rousseau, Sarah Castro, Mike Castagnetto, Rob Blumberg, Patricia DYC-O'Neal, and Dennis DYC-O'Neal.
MEET YOUR AQUATICS TEAM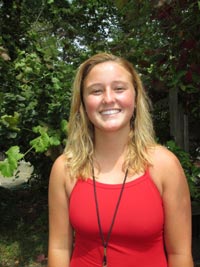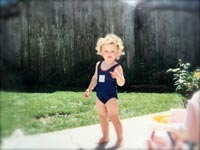 LIFEGUARD, CLAIRE CERRUTI
Claire was born and raised in Santa Cruz right next to the beach! A water baby from day one, she was on a swim team from the age 4-14 and participated in the junior guards program. Claire just completed a six year stint competing in roller derby and is now a senior in high school. She is working on completing her EMS certification this upcoming school year, bringing her one step closer to her goal of being a paramedic. Claire's favorite thing about aquatics is the feeling of being one with the water. She enjoys watching everyone have fun and feel comfortable in the water at La Madrona. "I love the way people treat each other at La Madrona. They are all so kind and caring!"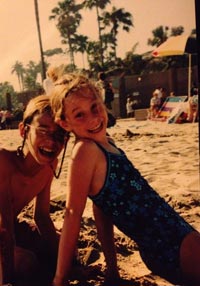 LIFEGUARD, SHELLBI GALLEMORE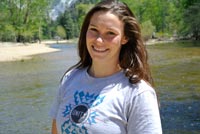 Shellbi grew up in Hemet california where as a kid, her and her family would constantly take camping trips to the beach and day trips lake. Going to the beach and learning how to wakeboard sparked her passion for keeping an active lifestyle. In high school she was involved in playing many sports which led her to decide to major in Exercise Science at Pacific Union College. It all started with the Theory and Technique of Aquatics class where she learned and participated in hydro aerobics and was conditioned for lap swimming. It was there where she found a real love for the water. Currently Shellbi is working on her personal trainers certification and hopes continue to get her group trainers certification so that she can one day teach water aerobic classes. Her favorite thing about aquatics is that there are so many activities you can do with it and you can make it apply at all levels and all ages. One thing she really likes about La Madrona is that everyone is super friendly to each other and everyone is ready to have fun.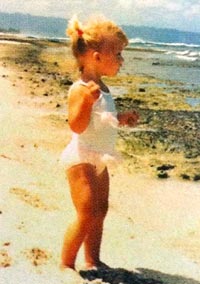 LIFEGUARD, MORGANNA HAYES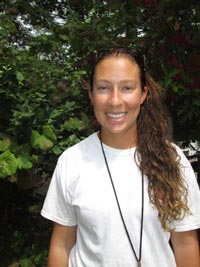 Morganna grew up on the North Shore of Oahu where she was always active in aquatics - both pool and ocean. She swam on a swim team for several years when she was young and then took up other water sports like surfing, outrigger paddling, and ocean swimming races. Morganna has lived in Santa Cruz for less than a year, as she moved here after finishing college over the hill at Notre Dame de NaMur University with a bachelors degree in Kinesiology. Morganna loves aquatics and also has a passion for nutrition and fitness. She has been a Crossfit coach for several years and is now taking a bit of a different route and just focusing on olympic weightlifting and swimming. Her favorite thing about aquatics is that it can be done for a lifetime and can be done at all levels. She loves seeing the smiling faces on children as they first learn to love the water. What she loves about La Madrona is the family feel she experienced right off the bat. Within her first week, members were remembering her name and welcoming her to the club, introducing themselves if she had never met them before. She is really looking forward to meeting many more people!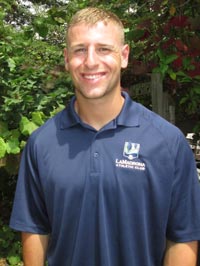 LIFEGUARD, DOUG LEONARD
Doug was one day into his third year lifeguarding for La Madrona when he took an unfortunate spill off his skateboard. On the sidelines until he is formally released by his doctors to return to his guard duties, you will see Doug acting as a pool monitor and maybe helping out at one of the front desks. Doug just completed his first year of college at Chico State where he is studying Kinesiology. We hope to have him back lifeguarding before the new pool is completed!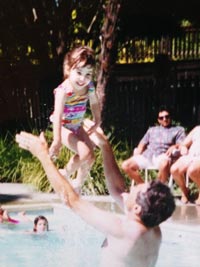 NEW SWIM INSTRUCTOR, OLIVIA STAGNARO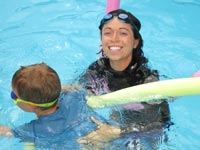 Olivia is a native of Curitiba, Brazil and Boulder Creek, Ca, two places where swimming is the most popular substitute for air conditioning. Presently she is working toward a PhD in Neuropsychology. She enjoys aquatics because it offers health benefits to people of every age, skill level and ability. She especially loves La Madrona because of its sense of community.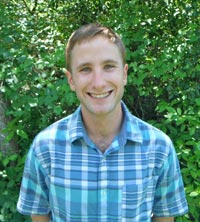 SWIM INSTRUCTOR, GREG LARSON
Greg grew up in San Luis Obispo and spent many of his formative years dripping-wet from countless swim team and waterpolo practices (age 9-18). He has lived in Santa Cruz for the past 8 years, completing his undergraduate degree at UC Santa Cruz in the Earth Sciences in 2011. A certified lifeguard and water safety instructor since 2004, Greg remains dedicated to teaching swimming skills and promoting aquatic safety, fitness, and fun for all ages. Between aquatics jobs and geological excursions, he enjoys spending his free time as an independent classicist and musician. His favorite thing about La Madrona is the weather- always perfect for swimming!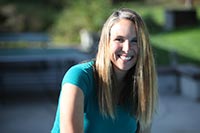 AQUATICS DIRECTOR, JEN KRUSE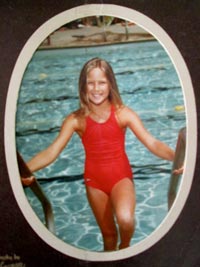 Jen grew up in Sacramento where she beat the heat by competing on a summer rec team from the age of 4 to 18. She has lived in Santa Cruz for 10 years, moving here in 2005 to complete her degree in Anthropology and compete for the UCSC swim team. After six years of dust, debris and decisions, she and her husband are almost done working on the restoration of a 1920s house in the Seabright area. She loves swimming and igniting a passion for swimming in others. Her favorite thing about La Madrona are the people. "The people make the place, and La Madrona is a wonderful place!"
Welcome Tyler Chard to the La Madrona Fitness Team!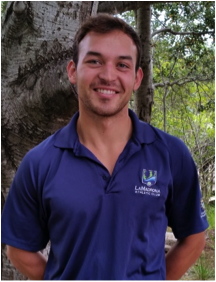 Tyler Chard is a martial artist and certified personal trainer through the International Sports Science Association. He has spent 5 years training in martial arts and teaching in the art of Kenpo. He has spent much time working with kids in martial arts, gymnastics and aquatic settings. Martial Arts along with fitness are part of his daily life. When he is not training or practicing Kenpo he enjoys ocean activities. Tyler's philosophy is "a positive attitude and a calm mind will liberate our bodies to be self-centered".

"Keep life simple, and flow like water"

Tyler is available for private Martial Arts lessons for adults and children.

$70 per hour lesson
$325 for package of 5 lessons
$600 for package of 10 lessons
(30 minute lessons available upon request)

To schedule your lesson, contact Tyler at 805 757-4778
[email protected]


TRX Body Blast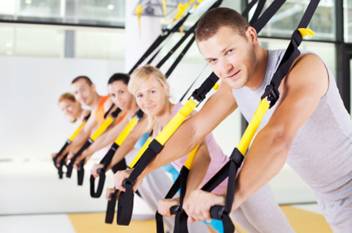 Mondays and Fridays 6-6:45am

Push, pull, squat, lunge, rotate and plank your way to better in this total body workout. From the warm up to the cool down, this workout will be taught 100% on the straps utilizing reps and tempo. Goodbye to calories and weakness. Strength and endurance is what you'll gain in Body Blast!

12-forty five minute classes
$180 ($216 Non-member)
Drop in fee $18 ($22 Non-member)

Classes begin August 3rd!
Please sign up at Club or through online member account.
Wine & Beer Service
La Madrona has begun its new wine and beer service. Thank you to all the members who attended the wine and beer tasting event June 19th. The following beers were chosen as most popular and are to be served year around here at La Madrona: Coors Light, Modelo, Sierra Nevada, Firestone 805, Lagunitas IPA, Angry Orchard Cider.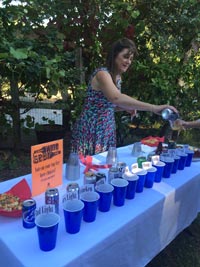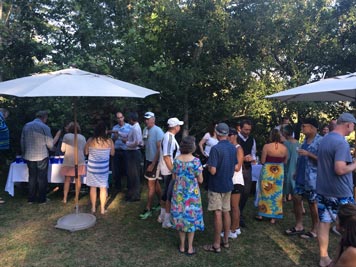 Mandated by the state of California, no outside beer or hard alcohol is allowed on the premises. Outside wine will be allowed to be brought on property, checked in at either the pool or clubhouse and opened by our staff with a corkage fee of $8.00.

The pool house is serving all beverages in plastic containers and the clubhouse will be serving wine in wine glasses.
Group Fitness Bingo Game Winners
Huge congratulations to our group fitness class bingo game winners! Carl won the employee contest and Monica won for the members. Way to go you two! Enjoy your well deserved iPads!