Kidz Club La Madrona is Opening and Meet & Greet Event
We are thrilled to announce the opening of Kidz Club La Madrona:
A safe, nurturing and fun place for your children while you enjoy your time here at our Club.

Join us this week to meet our childcare staff and pick up enrollment packages. Childcare service begins Monday, July 11th.
Summer Hours
– Potty trained – Age 6
Morning Care
M/W/F 8:30-11:30 am
T/TH 8:00-11:30 am
Sat Coming soon
Afternoon Care
M/W/F 2:30-4:30 pm
T/TH 3:30-5:30 pm
Sat Coming soon
Fees/Billing
Walk in care is available in 1 hour or 2 hour blocks of time
$8.00 per hour
2 hour maximum
10 hour punch card
coming soon
Childcare Meet & Greet Event
We invite you to come meet our Childcare Director Christine and visit our childcare room located inside the newly remodeled clubhouse. Our Meet & Greet will be held on Saturday, July 16th 10:00am-12:00pm. She is looking forward to meeting all the children and working with your family.
Introducing Christine Wilkinson ~ Director of Childcare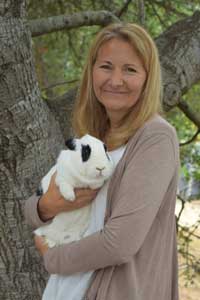 Using her experience in Early Childhood Education, Christine has created a safe, nurturing and quality childcare program here at La Madrona Athletic Club.
We are currently offering Kidz Club La Madrona for ages potty trained to age 6. We look forward to adding infant and toddler time as well as an afterschool program for ages 7-13 in the Fall.
As a Montessori Primary Teacher and Self-Regulation Coach, Christine specializes in a Therapeutic Nature Study Curriculum, HeartMath™ and a variety of Self-Regulation programs for families, working with children including mild special needs and developmental uniqueness. She has created and taught a Discovery Gardening Summer program, a variety of homeschool classes and is currently working on a Therapeutic Nature Study Curriculum book. Christine has been a long time member at La Madrona and is enjoying putting her energy into creating our new childcare program.
Married and a Mother of two, Christine makes her home surrounded by nature in the Santa Cruz Mountains. She has been an ongoing Native Animal Rehabilitator and is involved with domestic animal therapy and rescue efforts. Christine also volunteers as a committee member for her son's Boy Scout Troop, working with the boys and helping them coordinate fun and educational activities. She enjoys hiking, gardening, spending time with her family and being here at the club.
Feel free to contact Christine Wilkinson at
[email protected]
or 831-438-1072 ext. 101
Introducing New Tennis Director ~ Fred Charlebois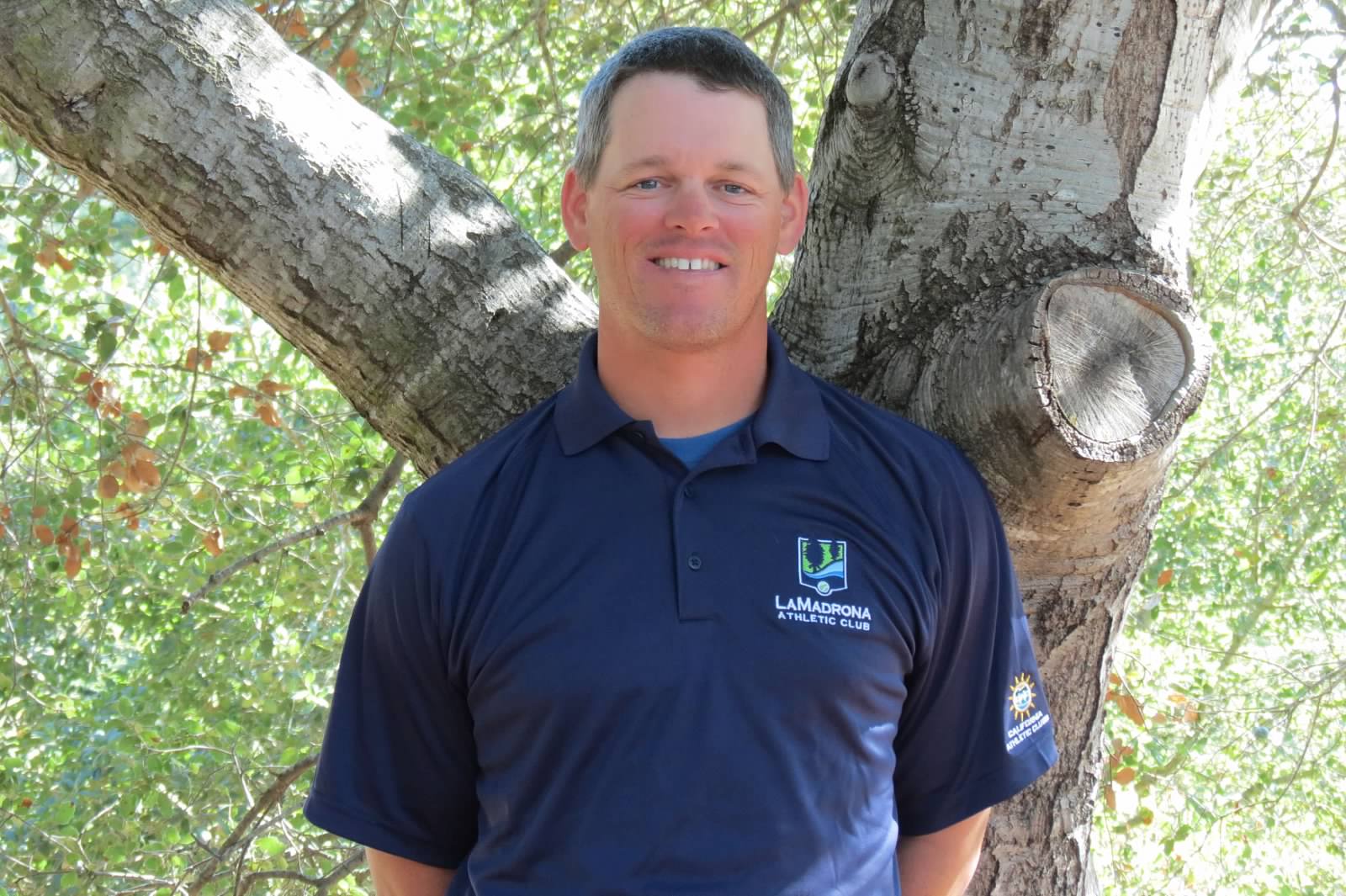 Hello La Madrona Tennis Players,
I am very excited to be La Madrona's new Tennis Director. I am looking forward to this challenge and new chapter in my life.
For me, tennis started at the age of eleven in a very small town just outside of Montreal. By the age of sixteen, after competing in countless tournaments, I caught the teaching bug. The love of teaching took me across Canada, throughout the U.S and even a few Club Meds... And now in this beautiful part of the world as your Tennis Director.
My goal for our wonderful tennis club is to create the best tennis community in the County. A community that every player at any level can feel part of, and where every tennis player wants to be. To achieve this, I will need your help. I am opening my door to each and every one of you. Please feel free to stop by the courts to talk to me or send me an email about any suggestions or comments you might have. I will use all of this information to start building the best tennis community in Santa Cruz.
I am looking forward to meeting and learning more about each and every one of you.
I hope to see you all on the courts soon.
Fred
Feel free to contact Fred Charlebois at
[email protected]
or 831-438-1072 ext. 105
Happy Hour with the Tennis Pros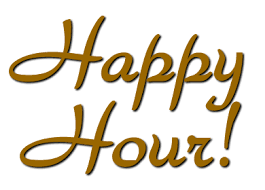 Beer & Wine 5-7pm Every Thursday in July courtside
Come play tennis with or challenge the pros & WIN PRIZES!
July Tennis Lesson Special
In celebration of our new tennis director, we are offering a smoking deal on private lessons with Fred & Kent to purchase in the month of July! Lessons must be used by the end of August.
Buy two and get one FREE!

Don't miss out on this fantastic special!
Members only
Judy Send Off Party!
Saturday, July 23rd at 11am
Come celebrate the ten wonderful years that Judy has spent at La Madrona with us after a fun morning of tennis drop in. The celebration and send off party for her will be after the drop in on Saturday, July 23rd at 11am.
Food and refreshments will be provided.
July Tennis Calendar
Check out the updated tennis clinic and event schedule for July 2016.
Click here to view calendar
Balance Body Pilates Workshop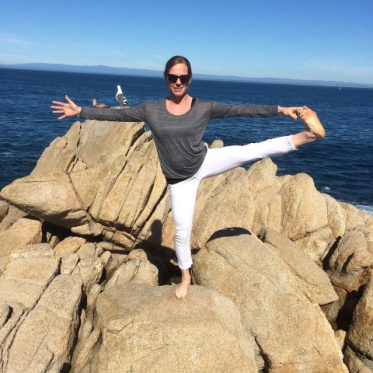 Certified Pilates Instructor and Personal Trainer
Jessica Goodwin

Enhance flexibility, stability, strength, balance and coordination.
Perfect for newcomers, as well as students looking to review and refine their understanding, this is a great starting and returning point for your Pilates practice! You'll learn the fundamentals and proper technique of Pilates mat, focusing on body connections, breathing, alignment and awareness. Experience how Pilates can help you increase spinal flexibility, get stronger, and improve your posture. Learn how to move with more ease, and help your body be more capable for physical activity.
Come learn how to lengthen, strengthen and Balance your body.
When: July 24th at 10:30 a.m. – 12:00 p.m.
Where: La Madrona Fitness Room
Register at Pool House: $20 for Members, $25 non-members
Super Smoothie Challenge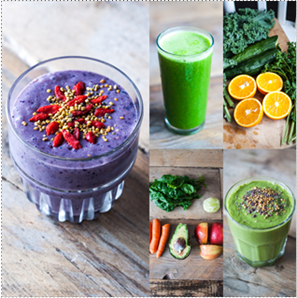 Learn how to boost your smoothie with Superfoods!

In this hands-on workshop, you will participate in a mock quick fire challenge! Each team will work together to build a unique smoothie recipe that is full of delicious and nutritious ingredients. With a few key superfoods, we will take your daily nutrition to the next level. Teams will research their ingredients for nutritional value, learn how to create a recipe, and in a friendly competition see who can create the greatest smoothie for summer time! Each recipe will be judged by your peers on creativity, nutritional value, visual appeal, and taste. So let the challenge begin!

With Ashlea Hartz, N.C., RYT
Nutrition, Yoga, and Wellness Consultant
Day: July 30th
Time: 12:00pm
Register at La Madrona Clubhouse
$15 for Members
$20 for Non-Members
Space is limited! Advanced sign-up recommended. Sign-up online or at the front desk today!