Live Band Pool Parties
Saturday, July 15th 3-6pm– Reggae All-stars
Saturday, August 26th 3-6pm– Beat Street
Sunshine, music, pool time, happy hour beer & wine, dancing, crafts!
Important Club Policy Reminders & Information:
No glass at pool/bbq area
No outside beer or hard alcohol, outside wine must be checked in at pool house and charged corkage fee.
Pool parties require prior authorization from the Club. A party is defined as a gathering with 6 or more non-members, whether children or adults OR a pre-organized celebration.
Children under age 14 must be DIRECTLY SUPERVISED by their parent or guardian, even when a lifeguard is on duty.
The new spa is for ages 14 years and older
For your safety and well-being these policies and rules must be adhered to at all times. If not, it can result in membership termination
Summer Pool Schedule
Lap Pool
Monday - Friday
9:30 am - 12:00 pm Pool Guards
(3 Lanes Used)*

Monday - Thursday
12:30 pm - 1:30 pm Junior Swim Team
(2 Lanes Used)*

Wednesday
5:30 pm - 7:00 pm Water Polo
(2 Lanes Used)*

*Two lanes will be made available in the recreation pool
for lap swimming during this time.
Recreation Pool
Tuesday & Friday
11:00am-12:00pm Water Aerobics Group Fitness Class
(Small Section of Pool Used)

Monday - Sunday
12:00 pm - 6:00 pm Lifeguard on Deck
Poolside Activities
Mon. Afternoon– Games
Wed. Afternoon– Pop Up Craft $5.00
Fri. Mid Day– Popsicles
Sat. Afternoon– Games
Sun. Mid Day– Sundaes!

All Summer Long!
Safety Duck Award
Our safety ducks be presented once a day
to a safety conscious swimmer!


Tennis Updates
Hello Members,

It seems like just yesterday was April but time flies and tennis never stops. As we find ourselves in July, already! We still have a team battling in 18 & over playoffs. Our Men's 4.5 team are visiting the #1 seed Seascape for a shot at districts. Wish them luck! But more importantly, for those of you available, our resident pro Ian is playing in the final match of a qualifier that would get him into the main draw of the Seascape Challenger in August. His match is taking place on Friday July 7th at 6pm on the stadium court at Seascape. Come and cheer him on!!!
As far as current USTA season goes, we have a bunch of mixed teams playing and a few of the 55 & Over teams. It is never too late to join in on the fun! Look at the USTA website to see all the matches schedules. Next on our calendars will be the Combo season that will run from September 11th to December 10th but also new this year and during the same time will be the mixed 40 & Over season. Team registration will start soon, so please let me know as soon as possible if you would like to play and/or Captain one of our teams.
Finally, we will be resurfacing our 5 playing courts this year. So mark your calendar, we will have five unplayable courts from AUGUST 21 to AUGUST 26. It is a very small price to pay to have brand new courts at the end of the week…
As Always, feel free to contact me with any suggestions and/or comments about tennis life at L
La Madrona.
See you all on the courts
Cheers
Fred
Friday Night Dance Series
July 7th Beginning Rumba with Chris Lasher*

July 14th Beginning Swing with Chris Lasher *

July 21st Beginning Salsa with Chris Lasher*

July 28th African Dance with Deb Voisin

$52 for all 4 ($60 for non-members)
$16 for individual ($20 non-member)

*class is designed for partners

Happy Hour Wine & Beer Pricing
All dancers will receive a discount on our wine and beer service

Space is limited! Enroll online or at the front desk today!



Kidz Club La Madrona Summertime Fun!
Check out our Kidz Club July's Special Programming

Summer Drop In Child Care Hours!

Care is offered Monday through Saturday serving members
ages 6 months to age 13.
Morning Care Times
M/W/F 8:30am-12:00pm
T/TH 9:00am-11:45am
Saturday 9:00am-12:30pm

Afternoon Care Times
M-Th 4:00pm-6:00pm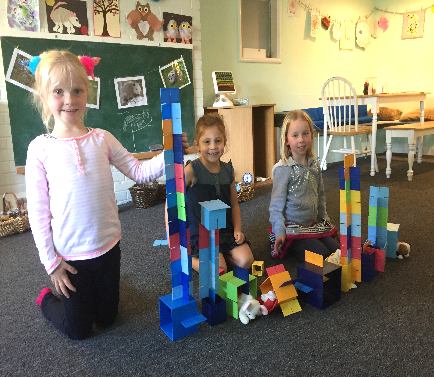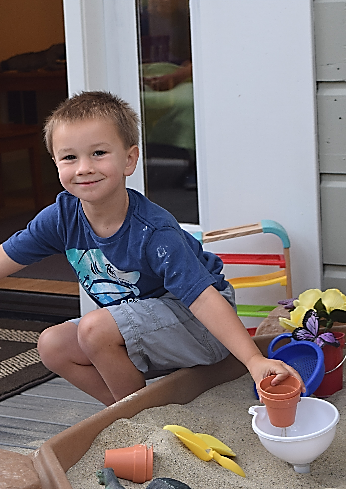 Pajama Parents Night Out: For ages 2-4 years.
Saturday July 8th 5:30pm–7:30pm
Family Pricing: $25/1 child, $45/2 children
Bring your child in pajamas for a fun night of quality care, snack and story time at Kidz Club La Madrona. 4 spaces available, serving members age 2-4 years.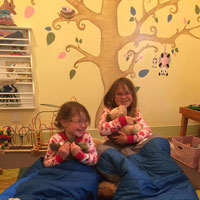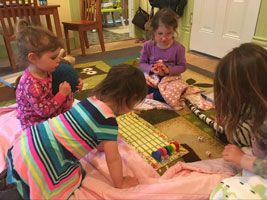 Kid'z Night Out: Extended to 3 hours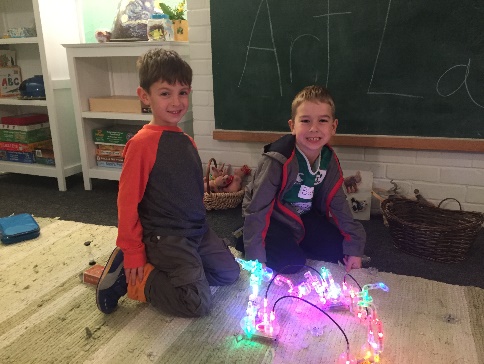 Saturday July 29th 5:00pm–8:00pm
Family Pricing: $30.00/1 child, $45.00/2 children, $60.00/3 children
Calling all kids! Join us for fitness room obstacle course fun, snack & story time in the main clubhouse and craft and games at Kidz Club La Madrona.
10 spaces available, serving members ages 5 years and up.


Summertime Crafts Program
Mondays July 10th, 17th, 24th, 31st 1:30pm-2:30pm
$48 Members/$60 Non members
Do you have creative kids? We have the perfect program for them. Your kids will enjoy fun and creative crafts while you relax and enjoy the summer sunshine! 8 spaces available, serving members: Kindergarten-Grade 5.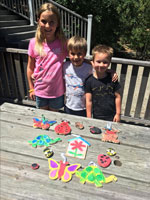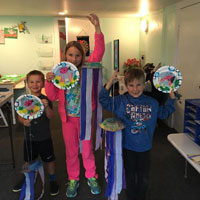 Summer Reading Program
Wednesday July 12th, 19st, 26th 1:30pm-2:30pm $36 Members/$45 Non members. Come join our summer reading program! Children will engage in an interactive story time filled with shared reading, journaling and drawing.
6 spaces available, serving members: Kindergarten-Grade 4 reading levels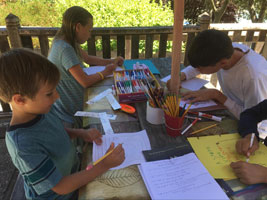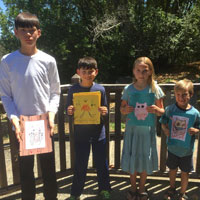 Pop Up Crafts: Every Wednesday this summer!
Join us by the BBQ area up in the Squirrels Nest. Your child will enjoy a creative craft, while you enjoy a swim in the pool or just some down time.
Sign up for a ½ hour session 3:30-4:00 or 4:00-4:30 or 4:30-5:00 or 5:00-5:30
the day of the event. $5.00 Serving members age 4 and up.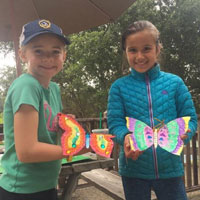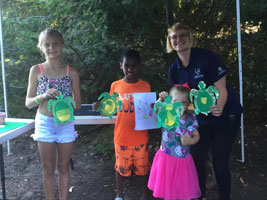 Upcoming Events
Saturday, July 15th 3-6pm– Pool Party featuring Reggae All-stars
Saturday, August 26th 3-6pm– Pool Party featuring Beat Street
Pajama Parents Night Out: For ages 2-4 years.
Saturday July 8th 5:30-7:30pm
Kid'z Night Out: Extended to 3 hours
Saturday July 29th 5:00pm–8:00pm