Club Hours

Monday-Friday
6am-8pm
Saturday- Sunday
7am-8pm
Closed on 4th of July
Club Reminders
All children under 14 years old must be directly supervised at all times
Hot tubs & saunas are required by the state to remain closed
Face coverings are required for anyone 3 years of age and older while walking through common areas of the Club. That includes checking in, walking through the Club (on pool deck, tennis court areas, parking lots), and in the locker rooms/restrooms.
Face coverings are not required when lounging by the pool, exercising/playing tennis
All equipment used must be thoroughly cleaned after use with provided gym wipes (includes pool deck furniture).
Guests are not allowed access to the Club at this time (we will re-evaluate this mid-July)
Social distancing is required throughout all aspects of the Club
Designated maximum capacities per area of the Club need to be followed at all times
Lost & found items will only be kept for 24 hours
Lap swimming reservations will continue being 30 minutes long. Please do not hesitate to swim longer if no one has a reservation after you. Families are encouraged to share a lane together (up to 2 per lane).
4th of July Club Closure & Hot Dogs

The Club will not be able to be open on Saturday, July 4th for our annual event. Due to the need for social distancing and limiting pool capacities we will not be able to have our annual event this year.
We would like to invite you to enjoy a complimentary hot dog meal all week long in celebration of the holiday! Complimentary hot dogs and chips will be made available Wednesday, July 1st through Sunday, July 5th.
Enjoy!
Thank you La Madrona Members!

All of us staff would like to thank those of you who have continued to show your amazing support to La Madrona through our opening!
We have truly appreciated all the support in following our new safety procedures. It seems like some of you are enjoying some the "new" way of doing things more than before.
It has felt so wonderful to see those of you that have been regularly using the Club again! We have worked hard to make sure the Club feels safe and is as similar to the La Madrona experience you shared before as possible.
Your kind words, gifts, and smiles has made all the hard work feel so worth it! Thank you very much!
One-on-One Personal Training

Our personal training staff would like to offer a free personal training session to any of our members who have never utilized this service. This is a great way to get back in shape after a long hiatus, and to do so comfortably with the one-on-one guidance of our exceptional personal training staff! Contact Nicole Hurford for more information, [email protected]
Group Fitness Classes

Come try our outdoor classes! Class schedule is available online and posted in group fitness room. Reservations are not needed.
Swim Lessons

We are going to begin private swim lesson instruction again. We are limited on availability but giving priority to members and those that contacted us to be on the swim lesson waitlist.
Parents will have the choice to either have the instructor in the water with child while the instructor wears a mask or parent in the water while the instructor stays at a distance.
Fall Junior Programming

We are in the process of finalizing what our junior fall programming offerings will look like.
Stay tuned. Members will be given priority to sign up prior to opening up registrations to non-members.
Have you tried our La Madrona Small Group Personal Training?

FIT 10 with Carly Gibson: Tuesday & Thursday 6am, Saturday 8am
Fast & Furious 4 with Nicole Hurford: Tuesday & Thursday 12:30pm. Space is limited. Register
at front desk.
Tennis Updates
Hello Members
It's hard to believe that we are on week 3 of reopening. WOW! I see a lot of you back on the courts and there are a lot of you still waiting a bit. AND THAT"S OK! We are here to help you if are playing now and will be there when you're ready if you're not playing yet.
Of course its summer time and courts are busy with young campers running around. These campers keep us busy weekday from 10-4pm and we use quite a few courts to accommodate them, in our new normal, so keep that in mind when planning your next tennis outing. A few things to remember when you come and play;
No water fountains are available so bring plenty of water
Hand sanitizer is available throughout the club but bringing your own never hurts
Use it every time before you use your towel or water bottle for safety precautions
Club is only open until 8pm (Not 9pm)
Tennis Landing and some benches are off limit.
These are just a few tennis specific guidelines and we certainly appreciate everyone being safe. Social distancing and mask wearing is a little bizarre but we can see everyone making extra efforts to follow our guidelines.
Now, a few update on our tennis programming. We are still available for private lessons or small group if anyone is interested just contact me or your favorite pro for a lesson, but I can I not be your favorite ;-)
We are here to help you improve your game and work out some kinks after a little time off the courts. You can also drop your racquet at the clubhouse for some much needed racquet stringing if that is the case. Finally, stay tuned as we will soon resume our weekly clinics and Saturday drop in.
Well! That's all for now! You know where to find me if you have any questions, comments or suggestions.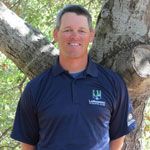 See you all on the courts
Cheers
Fred
Aquatics Update
The swimming pool is alive and well and members have been logging laps. Our lap reservation system is in its infancy but proving to be a wonderful tool moving forward in Covid times. Welcome back swimmers!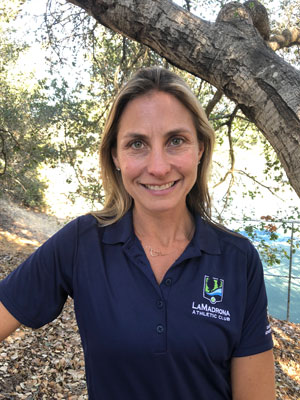 We were able to register a fraction of the children we usually have for our summer junior guard program. Every session is full and we have an extensive waitlist. The weather has been beautiful! But as we know, the pesky fog can roll in at anytime. Many thanks to our junior guards who show up, swim hard, and engage in the fun activities our instructors have to share.