La Madrona Summer of Poolside Fun

Monday: Lawn Games 1-5pm
Wednesday: Pool Games 1pm & 3pm
Friday: Popsicles at 5pm & Happy Hour Specials 4-7pm
Saturday: Pool Games 1pm & 3pm
Sunday: Ice Cream Sundaes at 3pm

July 16th & July 30th: Poolside Music & Trivia Games by DJ Carl 4-7pm
Tennis Survey
Please share your feedback with us about your tennis experience at La Madrona and what additional facility improvements we can make that would matter most to you.
Take Tennis Survey
Cell Phone Text Messaging Opt In
An opt in text message was sent a couple weeks ago to any cell phone numbers listed on member's profile. Please "opt in" if you would like to continue receiving updates. If you have not received this message or would like to receive it again please contact us at 831-438-1072 or ask the front desk on your next visit.
SUMMER DANCE PARTY! SESSION 2!

Come party, play, and dance with your friends and instructor Karen! This week long camp will be two hour sessions every weekday afternoon from 1:30pm to 3:30pm.
The first hour will be stretching, basic dance technique and learning a routine. The second hour will be dance games, socializing and dance creation/ collaboration. Each day will have a different style of dance and a different theme featured. KIds are encouraged to dress to theme, the more creative the better! On the last Friday, there will be an optional performance of five different short choreographed dances they learned over the week, led by Karen. This is for children age 6-12, boys and girls, no prior dance experience necessary. Let your kids learn new things, have fun and join Summer Dance Party!

Session 2 runs July 26th- 30th
1:30-3:30pm. $120 members ($144 non-members)
Space is limited. Register at front desk.
FITNESS DEPARTMENT UPDATES

Summer Group Fitness schedule will begin July 5th (no classes July 4th). We will be starting our gradual transition back to indoor classes starting with 6am Cardio Sculpt, 6am Fit 10, 12pm Dance Cardio, 5:30pm and 7:00pm Yoga, and 6:00pm Pilates & Stretch. All other classes will remain under the tent on Court 1 for now.

We are also beginning our gradual transition back into the gym. Some equipment will be moved inside, and some will be kept outside for now. We have heard the overwhelming request to keep some equipment outside and we are evaluating our options for a long term solution to accommodate this.

*GYM RULE REMINDERS*

• Children under the age of 12 are not allowed to use any fitness equipment.
• Children ages 12 and 13 must be directly supervised by a parent at all times.
• Shirts and closed toed shoes MUST be worn when using inside AND outside fitness equipment.
HAVE YOU TRIED OUR LA MADRONA SMALL GROUP PERSONAL TRAINING?

FIT 10 with Rebecca Setziol: Tuesday & Thursday 6am, Saturday 8am
Space is limited. Register at front desk.
TENNIS UPDATE
Hello Members,

I just closed my eyes for a second and now it's July 1st already. I can't believe how time is flying by. I hope that you are all enjoying the incredible summer we are having so far. The weather has been fantastic and we can see it in how busy the courts are. We want to thank each and every one of you for respecting our 1.5hr reservation rule, 1 hour on the ball machine, in order to give everyone a chance to play. Thank you!

Our summer camps are going full speed and all of our teaching staff is very busy with helping these young players to become the next generation of tennis fans. With half the summer gone already, we have seen over 30 kids a day in our morning and afternoon camps. That's fantastic for the future of this wonderful game we all enjoy so much. We still have some availability in our morning 10-1pm camp if your young one is under 12 and a fairly new player or in our High Performance Camp from 1-4pm if your player is a 9 to high school age and a little more experienced. Contact our front desk staff to register if interested.

This Month, I thought I would experiment with a tip of the month. I hope this little tip helps you out and/or refreshes something that you already knew. Here it is;

When struggling with finding the perfect contact point position, I have my student do this: Stand facing the net and extend your hand as if you were giving a handshake (use your left hand if left handed). Notice how your hand is slightly to your side and in front of you. From there, grab your racquet and place it in your hands with the strings parallel to the net. There you have it! That simple! The ideal contact point for a solid forehand. Hope that helps? I wish you all a great time on this 4th of July weekend. We will see you all on the courts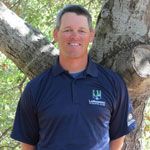 Cheers,

Fred
AQUATICS UPDATE
Oh my goodness, have you felt how hot it has been lately? The sun is out and it is sweltering. There is no better place to be cool than La Madrona pools! As the weather is growing hotter, we encourage everyone to come cool off with us in our hidden oasis in the forest. We are currently offering a number of pool side activities during the summer months. There are activities for every member of the family ranging from lawn games to the Sundae Sundays.

The Fall Swim Team will be returning on August 16th and we will be offering two 6-week sessions of practices. Registration will start on July 12th for members at 10am and July 19th for non-members at 10am.

I am proud to announce that our first session of 2021 Pool Guards was a success. All of the participants had a crazy fun time in the lap pool doing swim workouts, some colorful arts and crafts, and pool games. The pool guard campers even got to try using the famous red lifeguard tube and faux bandaging their buddies.

We will see you around the pools!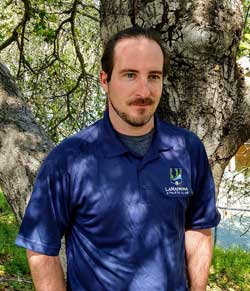 Kyle Gorham
Water Safety Reminders from Staff

Our priority is your safety!
We take water safety very seriously and our staff have some friendly reminders that came to mind when thinking about you and your children's safety around our pools:
"Accidents happen when you feel someone else is watching"
"Drowning is silent"
"Humans can't breathe under water"
"Only takes a minute, drowning is preventable"
"Arms reach could a safe a life"
We care about you!
We will be handing out water watcher cards throughout the month of July.