Important Policy Reminders & Information:
No glass at pool/bbq area
No outside beer or hard alcohol, outside wine must be checked in at pool house and charged corkage fee.
Pool parties require prior authorization from the Club. A party is defined as a gathering with 6 or more non-members, whether children or adults OR a pre-organized celebration.
Children under age 14 must be DIRECTLY SUPERVISED by their parent or guardian, even when a lifeguard is on duty.
For your safety and wellbeing these policies and rules must be adhered to at all times. If not, it can result in membership termination.
D'oh Bros Band Summer Kick Off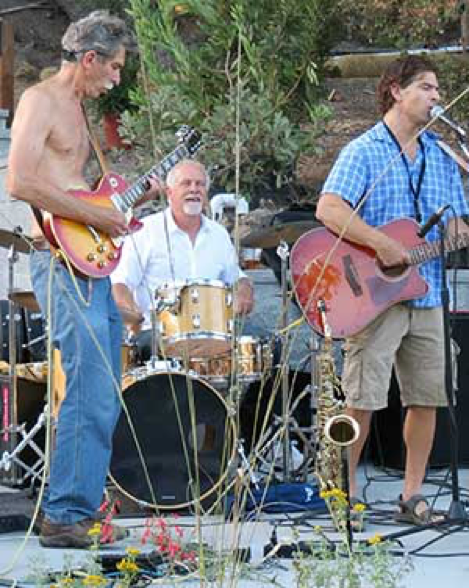 Friday, June 10th
5:30-8pm
Kick off the summer with the D'oh Bros band as they perform their classic rock hits poolside starting at 5:30pm.

Happy hour wine and beer pricing will be available.
Summer Camps
La Madrona Athletic Club will be offering another fun filled ten weeks of summer junior programming this year. Our swim, tennis, and sports camps will all begin on Monday, June 13th and run through August 19th.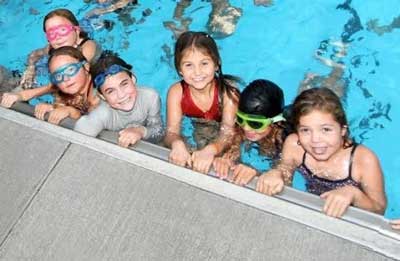 Summer Sports Camp

Monday through Friday
9am-3pm
Sport Camp is a high level instruction based outdoor camp that will provide children the opportunity to develop their sports skills, self-confidence and self-esteem.

The sports camp includes tennis, swimming, fitness, and outdoor fun! Available for children ages 6-13 years old.

Click here for registration form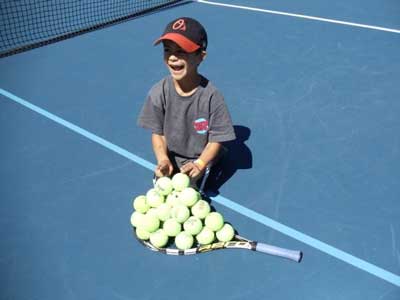 Junior Tennis Camp

Monday through Friday
10am-1pm
Weekly Junior Tennis Camp is an exciting week of quality tennis instruction, led by tennis professionals. We will offer drills to develop or improve your child's game, as well as super fun games that will make them smile.
Match play will be introduced early, thanks to 36 & 60 foot length courts and special balls, which help facilitate the student's improvement. Interclub matches will be scheduled every week, for students that are ready to compete.

Click here for registration form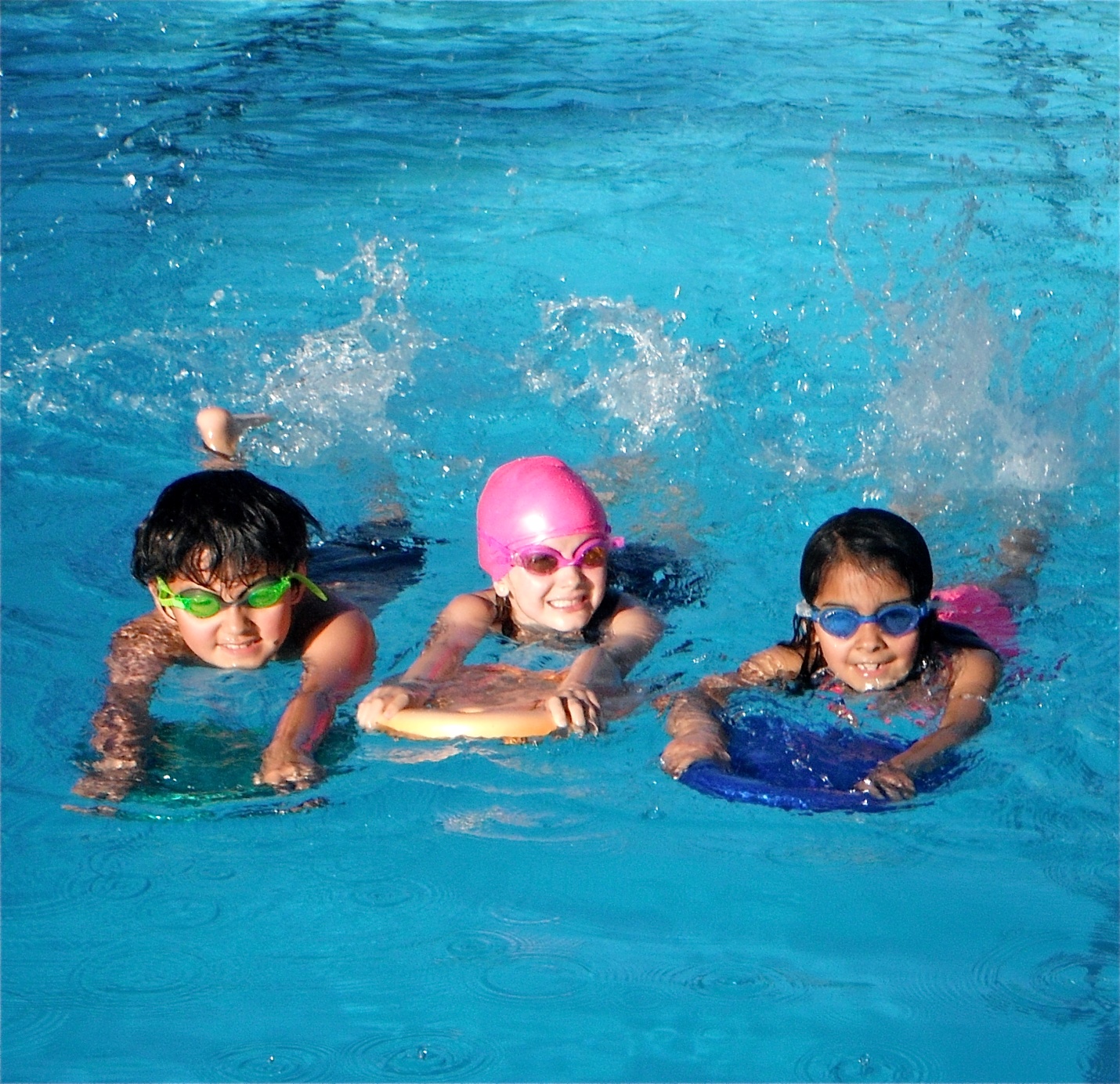 Summer Swim Camp
June 13 – July 15, 2016
Monday - Friday 12:00 – 1:00 pm
The La Madrona Summer Swim Camp is a place for youth swimmers to hone their skills in a stress-free, pre-competition environment. This five week program offers a different focus each week for swimmers to gain better skills in all aspects of the sport. Participants must be able to swim four lengths (100 yards) of freestyle with side breathing, two lengths (50 yards) of backstroke, and one length (25 yards) each of breaststroke and butterfly. Ages 6 to 14 welcome. Sign up for the whole season or just the weeks you want to work on (sorry, no daily enrollment for the swim camp). This is a great opportunity to advance your skills and become a better swimmer for life.
Click here for registration form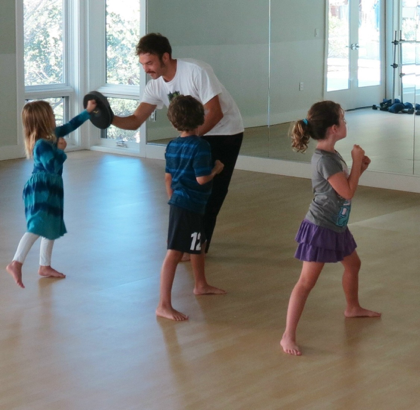 Camp KenpoFit
Monday thru Friday 10am-12pm
Ages: 7-12

June 13th-24th

Camp Kenpofit is a wonderful option for kids that are looking for outdoor fitness fun. The two hour camp will consist of one hour of fitness fun and an hour martial arts instruction.

Click here for registration form



Tennis
Letter from Judy
Dear Club Members:
I want you all to know I have greatly enjoyed my time at La Madrona as your Tennis Director. I am resigning my position effective June 15.
After thoughtful consideration, reaching this moment has assuredly been difficult for me, as I am deeply appreciative of this rich teaching and directing experience and thankful for the opportunity to "serve up tennis" to the vibrant La Madrona-Santa Cruz tennis playing community these past 10 years.
My reasons for leaving are both personal and professional. My youngest child has just graduated from Scotts Valley High School and will be off to UC Davis; my significant other and I wish to formally "team-up" after years of long-distance; I will be competing in the Senior World Championships in Finland through the end of this month, and hope to pursue other high-level competitive and coaching opportunities. I am looking forward to this new direction with excitement and enthusiasm.
I wish to thank La Madrona members for their most generous support and friendship throughout these years. As I plan to travel frequently between Santa Cruz and San Diego, I hope to see you on the courts now and then. Keep moving your feet and hitting those winners!
Judy Newman
Judy Send Off Party!
Saturday, July 23rd at 11am
Come celebrate the ten wonderful years that Judy has spent at La Madrona with us after a fun morning of tennis drop in. The celebration and send off party for her will be after the drop in on Saturday, July 23rd at 11am. Food and refreshments will be provided.
John Newman Memorial Tournament Recap

Thank you to all who played and supported this years John Newman Memorial Tennis Tournament benefiting Suicide Prevention of Santa Cruz County. It was a fantastic day of great tennis, music, food, generosity and memories. Be sure to check out the album of picture by clicking the link below:



Child Care Update
Childcare for children potty trained to age 6 is coming this Summer. We look forward to offering after school care ages 7-10 starting in the Fall.
We welcome parents to stop by at our Open House event later this month.
Father Daughter DANCE
June 25th, 2016
6:30PM-8:30PM

TICKETS
Tickets go on sale on May 15th
Price: $25 per Couple
$10 for an additional guests

Come spend a fun filled special evening with your child at the Club! We will have a DJ and other surprises! Price Includes Refreshments, Corsages & Buttoner gifts.
All family members are welcome
To purchase tickets please stop by the Club House


Guest Waiver Policy Reminder
All non-members are required to sign a liability waiver each calendar year. No Club access can be given without a valid waiver. Children under the age of 18 must have their parent or guardian sign a waiver for them (Grandparents and other relatives cannot sign this waiver).
Online waivers are available on our website at lamadronaclub.com