Important Policy Reminders & Information:
No glass at pool/bbq area
No outside beer or hard alcohol, outside wine must be checked in at pool house and charged corkage fee.
Pool parties require prior authorization from the Club. A party is defined as a gathering with 6 or more non-members, whether children or adults OR a pre-organized celebration.
Children under age 14 must be DIRECTLY SUPERVISED by their parent or guardian, even when a lifeguard is on duty.
For your safety and wellbeing these policies and rules must be adhered to at all times. If not, it can result in membership termination.


D'oh Bros Band Summer Kick Off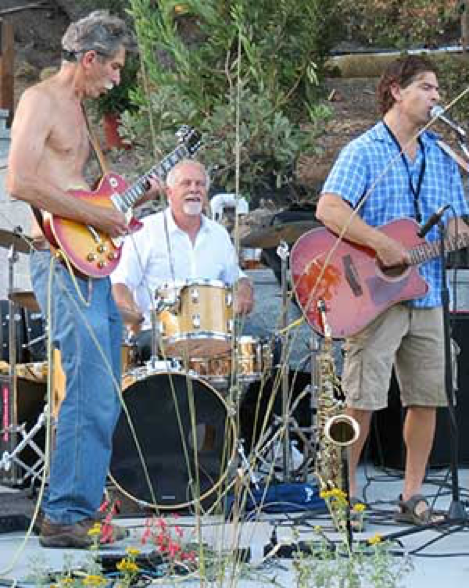 Saturday, June 24
3-6pm
Kick off the summer with the D'oh Bros band as they perform their classic rock hits poolside starting at 3pm.
Happy hour wine and beer pricing will be available.
Spring Swim Meet Recap
La Madrona Swimmers competed in a fun meet over the past Holiday weekend. Many Swimmers achieved life-time best times. Congratulations to all our swimmers. We are so proud of you!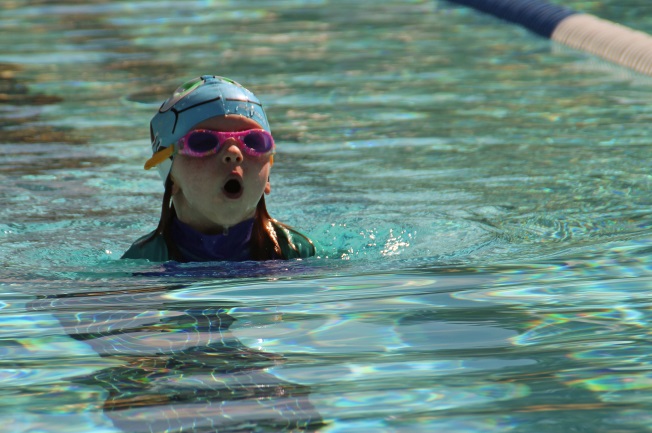 Violet Janney age 6 swimming the breaststroke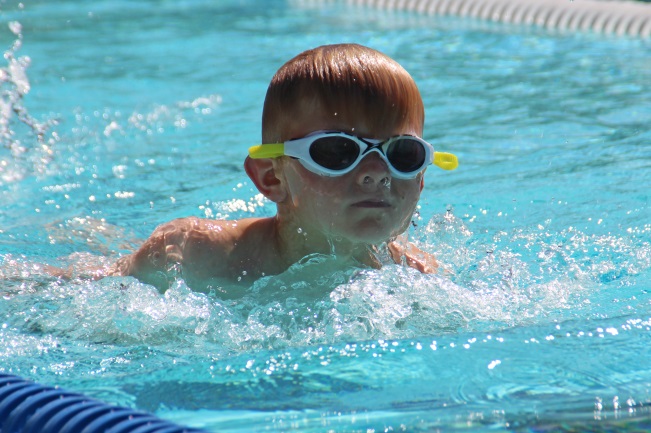 Liam McLaughlin age 7 swimming butterfly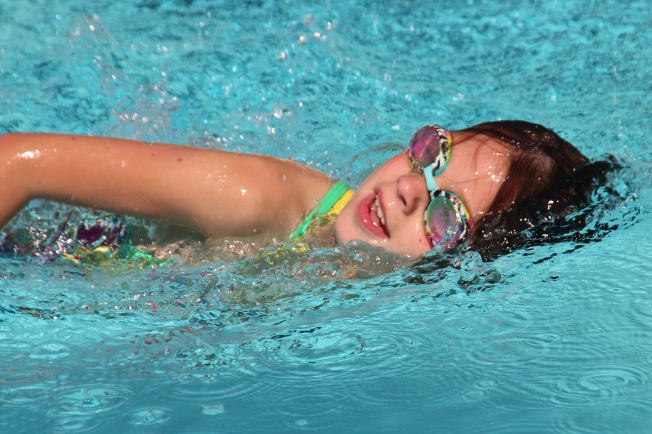 Stella Cottini age 8 swimming freestyle



Summer Camps!
La Madrona Athletic Club will be offering another fun filled ten weeks of summer junior programming this year. Our pool guards, tennis, and sports camps will all begin on Monday, June 12th and run through August 18th.
Summer Sports Camp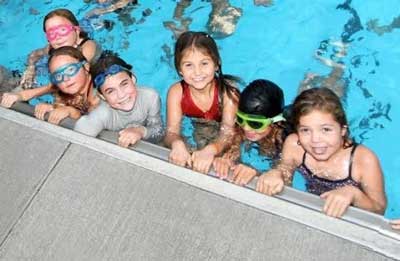 Monday through Friday9am-3pm
Sport Camp is a high level instruction based outdoor camp that will provide children the opportunity to develop their sports skills, self-confidence and self-esteem.
The sports camp includes tennis, swimming, fitness, and outdoor fun! Available for children ages 6-13 years old.
Click here for more information and registration form
Junior Tennis Camps (Including NEW Toddler Tennis!)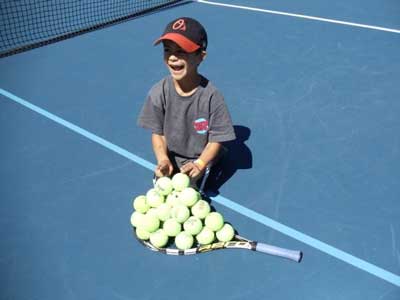 Monday through Friday

Weekly Junior Tennis Camp is an exciting week of quality tennis instruction, led by tennis professionals. We will offer drills to develop or improve your child's game, as well as super fun games that will make them smile.
Match play will be introduced early, thanks to 36 & 60 foot length courts and special balls, which help facilitate the student's improvement. Interclub matches will be scheduled every week, for students that are ready to compete.

Click here for more information and registration form
Summer Pool Guards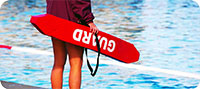 Monday through Friday
9am-12pm

First session: June 12- June 30th
Second Session: July 10-28th
Third Session: July 31-Aug. 18th
The La Madrona Pool Guards Program will introduce children to the skills necessary for lifeguarding and aquatics safety. This three week program offers activities such as swim lessons, rescue skills practice, paddle board practice, stretching and strength building exercises along with team building games and fun. Participants will be divided into two groups based on age and ability. Ages* 6-14 are welcome. All participants must be able to swim one pool length of freestyle, have the ability to float on their back and tread water for 30 seconds. This is a great opportunity to advance in your water safety skills and become a better swimmer for life!
Click here for more information and registration form


Summer Swim Team
The La Madrona Summer Swim Team is a place for youth swimmers to hone their skills in a stress-free, pre-competition environment. This four week program offers a different focus each week for swimmers to gain better skills in all aspects of the sport. Participants must be able to swim three lengths (75 yards) of freestyle, two lengths (50 yards) of backstroke, and one length (25 yards) of breaststroke. Ages 6 to 14 are welcome. Sign up for the whole season or just the weeks you want to work on (sorry, no daily enrollment for the summer swim team) This is a great opportunity to advance your skills and become a better swimmer for life.
Please click on the links below for information and registration form.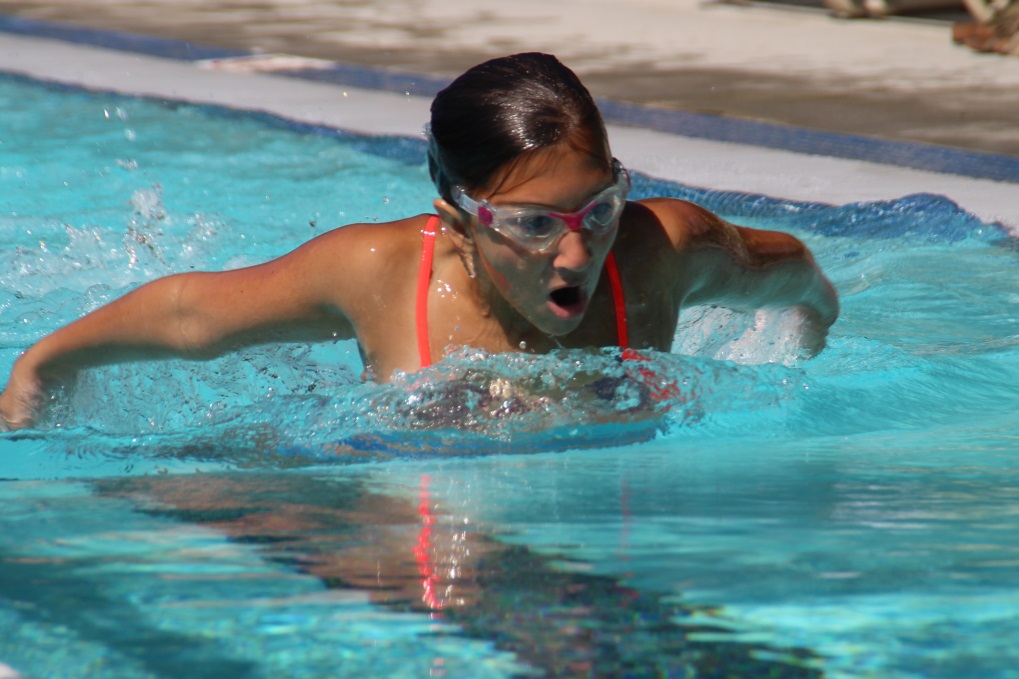 Registration Form- Session 1
Registration Form- Session 2


Parent Pool/Club Expectations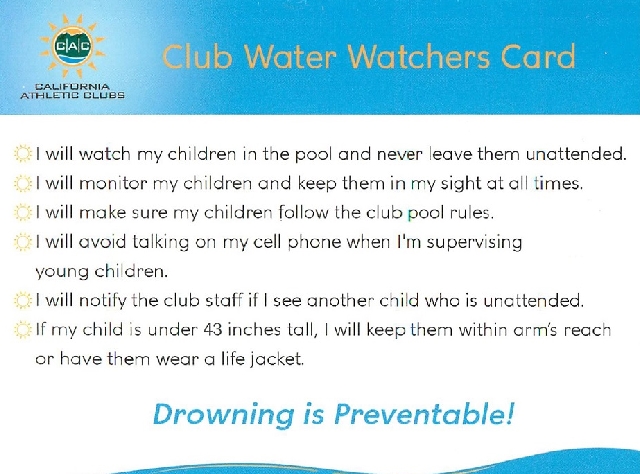 Additional Reminders:
• No glass at pool/bbq area
• No outside beer or hard alcohol, outside wine must be checked in at pool house and charged corkage fee.
• Children under the age of six years old are able to be accompanied in either locker room with their adult chaperone.
• All kids must under 14 years of age directly supervised while at the Club the entire time!


Eating For Health 101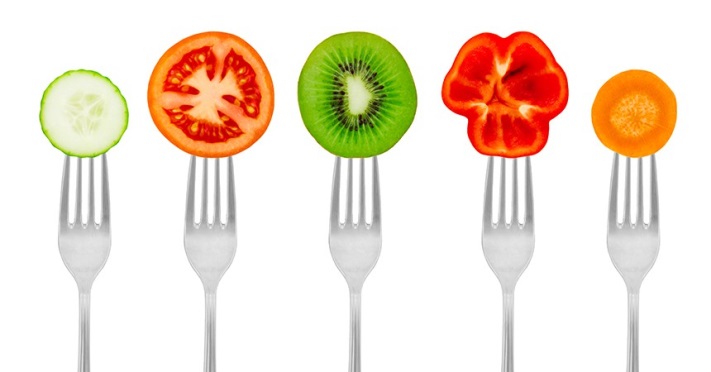 In this 4-Part Series, Holistic Nutritionist Ashlea Hartz will introduce you to a Eating for Health approach that will fuel your healthy lifestyle. This simple program is not a "Diet", it's a way of living that is educational, approachable, and sustainable. You will learn how to shop, cook, choose, eat, and enjoy a wide range of delicious foods that are also nutritious!

Over the course of 4 weeks, you will learn the importance of eating a balanced diet which includes lots of plants and how to choose clean proteins. Then we explore the world of fabulous fats and super foods that can boost heal the body from the inside out.

Join us for this interactive workshop so you can start reaching your health goals today!

EATING FOR HEALTH will help you learn how to:

• Lose Weight
• Gain Energy
• Sleep Better
• Exercise more!
• Reduce Stress
• Improve Digestion
• Boost Your Immune System
• Identify food allergies, sensitivity and Intolerance
• Clear up acne and other skin conditions
• Shop for Healthy foods (even when on a budget!)
• And Much MORE!!

• WHEN: 12:30-1:30pm, June 20th, 22nd, 27th, 29th
• COST: $20 for Drop In Rate ($60 for all 4 prepaid)
• FOR: Ages 12 through adult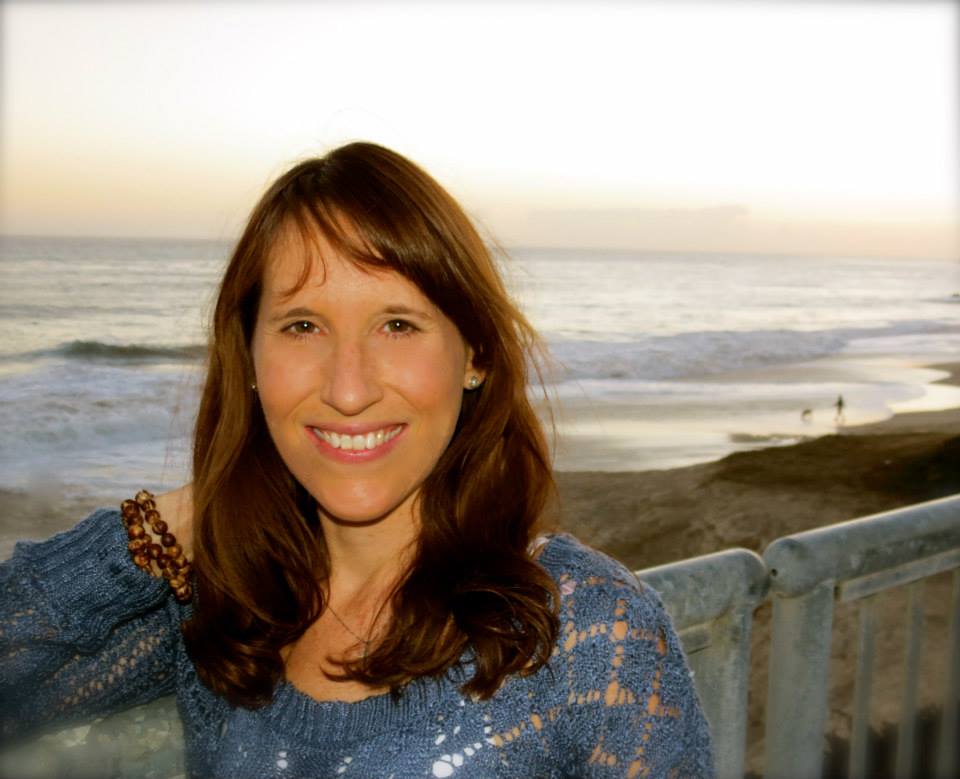 Ashlea Hartz, NC, RYT
Holistic Nutrition Consultant
& Registered Yoga Teacher


Fit 10 Cross Training
Unlimited Small Group Training – 4-week program 3x a week



Small Group Training will provide an intimate environment in a small group setting (4-6 people) where you can excel and take your training to the next level at a fraction of the cost of personal training.

Our Small Group Training Program includes:
• Goal Setting – measurable, attainable and sustainable
• Workout Logs (provided when you register)
• Nutrition Guidance & ACCOUNTABILITY

Small-Group Session Schedule:
Tuesday/Thursday: 7:00 a.m.-7:50 a.m.
Saturday: 7:00 a.m.-8:00 a.m

$280 member monthly/$300 non-members monthly

Please register online or at the front desk.

"I love the Fit10 training group! I never thought I'd be able to get up early and feel enthusiasm for exercise, but this class has proven me wrong. Jessica makes me feel challenged and supported and I can already see and feel a difference in my performance and muscles. I'm hooked!"


WHY WATER?
Water provides resistance that works muscles with every movement, while
pumping up the heart rate and burning calories. The buoyant atmosphere of the pool limits impact on joints and allows for the opportunity to engage in a much more vigorous exercise experience without the impact on your joints.


10 REASONS WHY YOU SHOULD EXERCISE IN THE WATER
#1Buoyancy
• Buoyancy reduces effects of gravity and lessens joint impact

#2 Zero Gravity
• Deep water fitness is more challenging because you expend more energy staying afloat & vertical
• zero gravity workout offers unique exercise opportunities
• Decompression of spine occurs in deep water

#3 Water Immersion
• Improved Circulation
• Hydrostatic pressure fluid pressure exerted equally on all surface areas of a body Hydrostatic pressure also puts pressure on rib cage
• Simply breathing immersed in water can improve respiratory function
• Immersion helps improve heart function allowing for exercise at a
reduced heart rate. It also helps improve blood flow return to heart
• Decrease in swelling helps to improve arthritic conditions

#4 Exercise in Water Sleep Better
• Sleep Better -Improvements in circulatory and respiratory function, as described above, can translate into a more restful slumber
• Exercising in the water fatigues muscles and fatigued muscles require rest
• Exercise reduces stress

#5 Resisted Movement & Muscular Balance
• Viscosity - the friction of molecules makes water more viscous or "thicker" than air
• Water is 784 times more dense than air and provides 12 times more Resistance than air
• Submerged movement is resisted in all directions working muscles in pairs.
• Muscular imbalances are one of the biggest reasons joints, such as the shoulder or the hip or the knee become compromised.
• Exercising in water helps improve joint integrity because you work muscles all around the joint in submerged resistance

#6 Weight loss
• Research studies have shown that caloric expenditure in water is similar to land
• 9.8 calories are burned per minute
• A 60 minute class would typically burn 400 to 500 calories
• Obese participants can exercise more safely in water due to buoyancy

#7 Enhanced Results
• Endurance: Reduced impact encourages harder & longer exercise activity
• Balance: Water's viscosity provides support enabling increased ROM
• Mobility: Exercising with bigger movements improves muscular strength

•#8 More From Core
• Spinal Health
• Aquatic Environment allow for vertical core training
• Properties of water & equipment allow changes in body position
• Vertical alignment with flotation devise allows for maximal core recruitment
• Safer environment to exercise in with an existing back injury

#9 Cross Training
• Exercise Variability, changes activities frequently
• Cross train and do water exercise a couple of days a week
• Run harder and jump higher
• Use all out force against the water's resistance

#10
Feels Good

(Modified from Why Water by Mark Grevelding)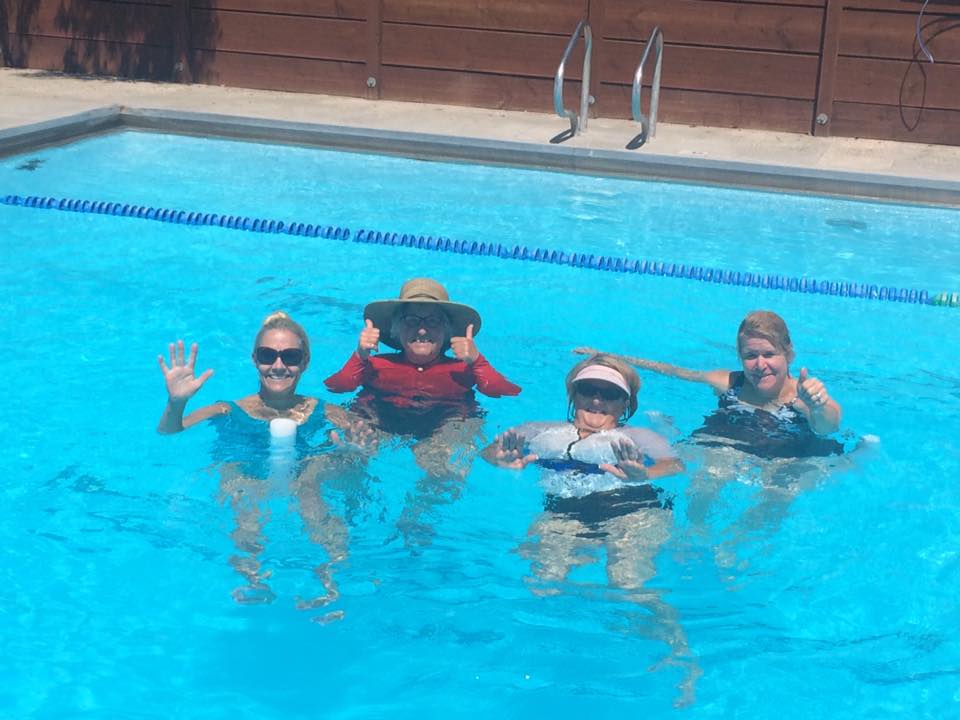 FREE Water Aerobic Classes!
Tuesday and Friday at 11:00am, with Laurel Keefe
Kidz Club La Madrona Summertime Fun!
Check out our Kidz Club Calendar for Drop In Summer Child Care & June's special programming: Summertime Crafts Program and Summer Reading Program.

Link to Calendar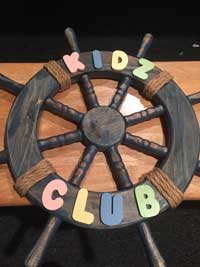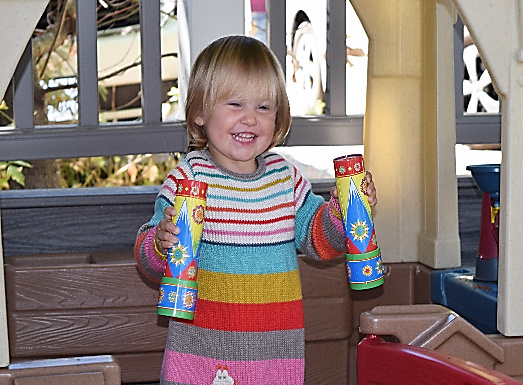 New Summer Drop In Hours!
We will be offering summer DROP IN CARE Monday through Saturday for ages 6 months to age 13.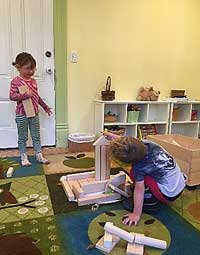 Morning Care Times
M/W/F 8:30am-12:00pm
T/TH 9:00am-11:45am
Saturday 9:00am-12:30pm

Afternoon Care Times
M-Th 4:00pm-6:00pm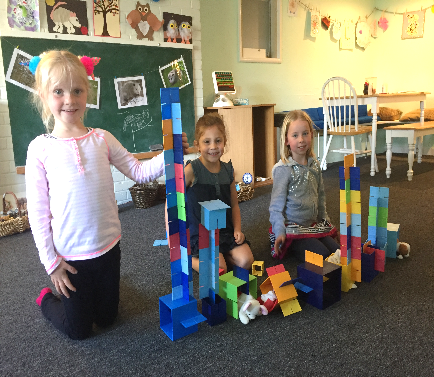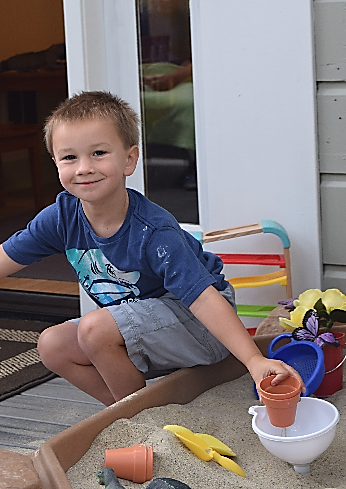 Kid'z Night Out: Extended to 3 hours
Saturday June 17th 5:00pm–8:00pm
Family Pricing: $30.00/1 child, $50.00/2 children, $75.00/3 children
Calling all kids; join us for fitness room obstacle course and disco ball fun, snack & story time in the main clubhouse and craft and games at Kidz Club La Madrona.
Sign up in the clubhouse today! 10 spaces available Ages 5+ Members only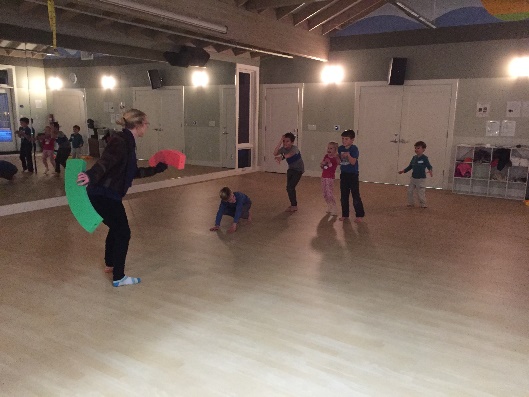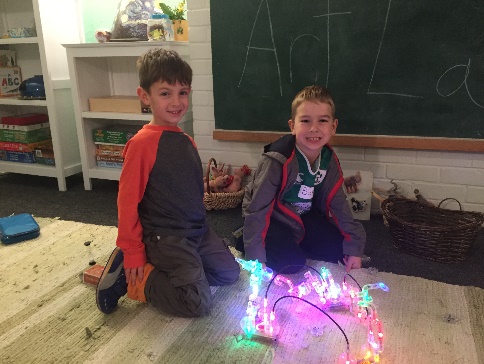 Summertime Crafts Program
Mondays June 12th, 19th, 26th 1:30pm-2:30pm $36 Members/$45 Non members
Do you have creative kids? We have the perfect program for them. Your kids will enjoy fun and creative summertime crafts while you relax and enjoy the sunshine!
8 spaces available, serving members: Kindergarten-Grade 4.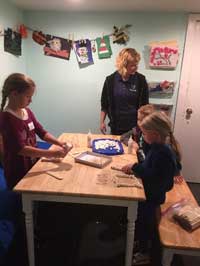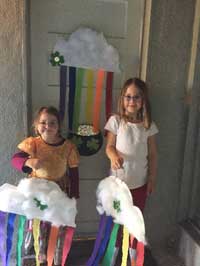 Summer Reading Program
Wednesday June 14th, 21st, 28th 1:30pm-2:30pm $36 Members/$45 Non members
"Attention bookworms! Interested in sharing your love for reading with other friends at the club? Come join our summer reading program! Children will engage in an interactive story time filled with theme-related crafts, shared reading, and journaling." 8 spaces available, serving members: Kindergarten-Grade 4.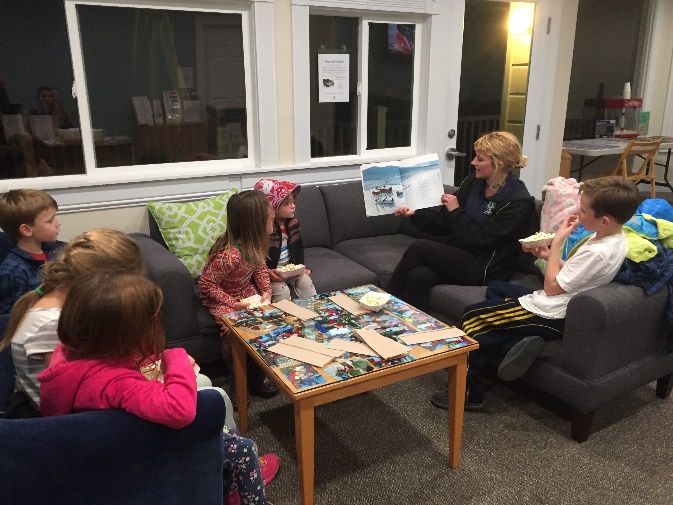 Follow us on Facebook!
Check out pictures of all our fun family events and Kidz Club La Madrona friends.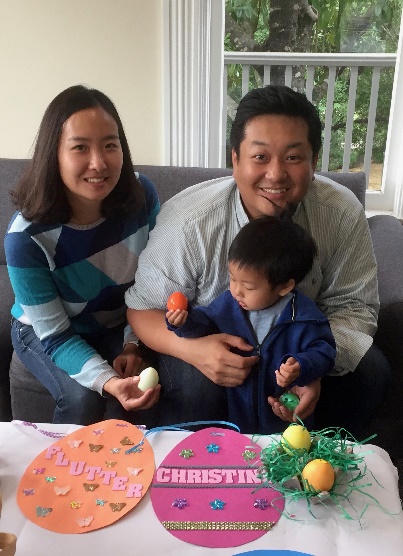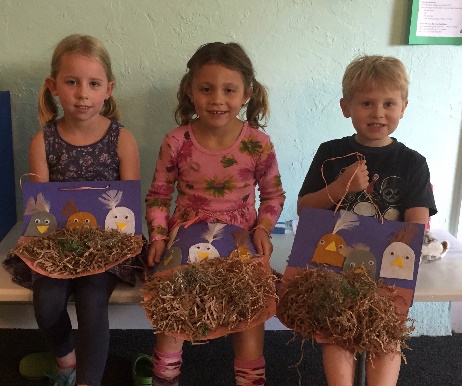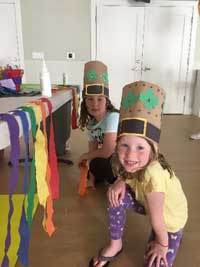 Tennis Director Updates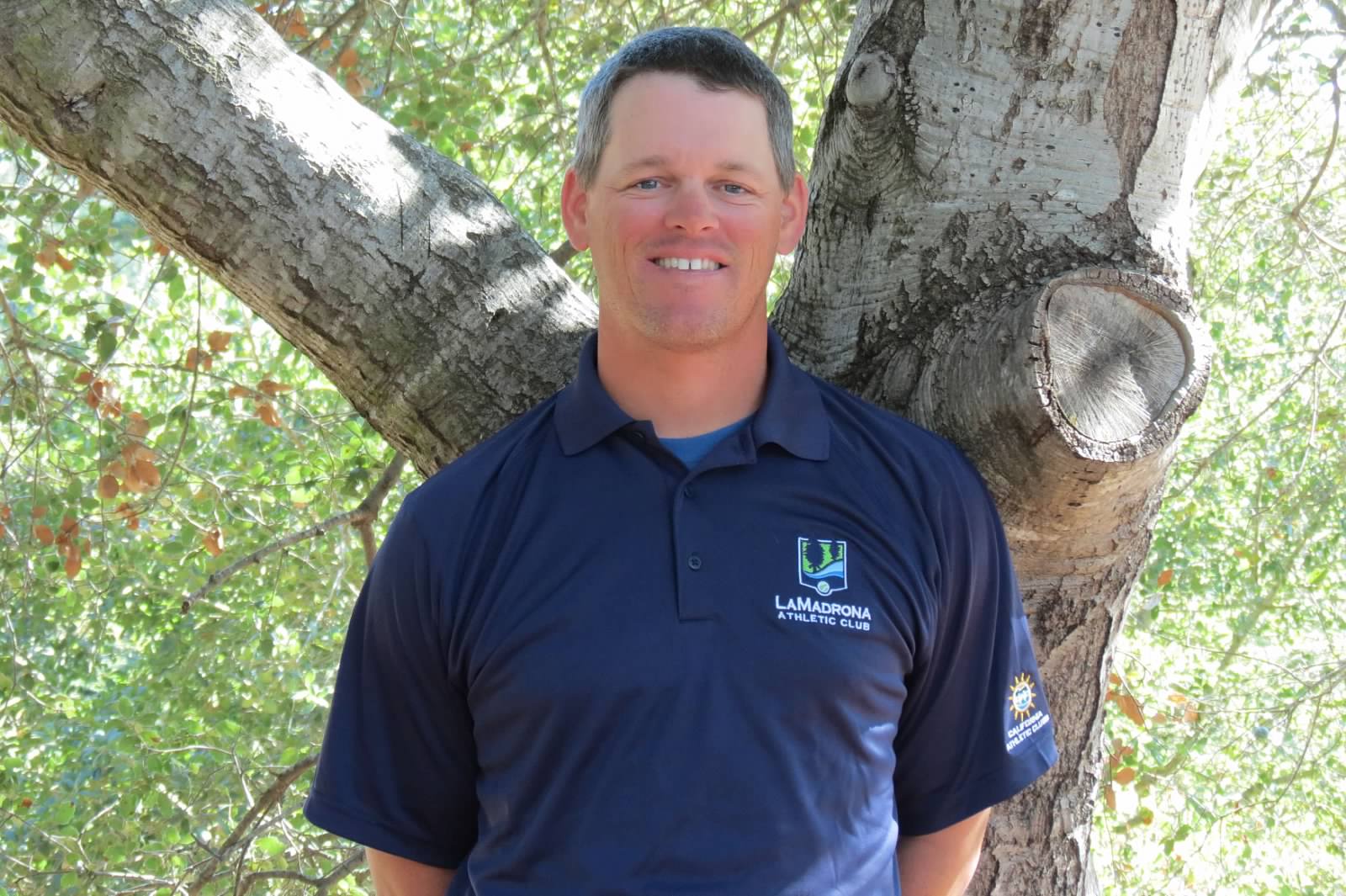 Hello Members,

Summer is just around the corner and I have a few reminders for everyone.
The new USTA leagues are just about to start. This time around we have the Over 55 league starting on the week of June 12th and the Mixed 18 & Over starting on the week of June 19th. We have 7 teams registered and now is the time to join a team or two...

With the temperature rising, I feel the need to remind everyone to bring the essential tennis gear to fight the heat.

Here is a brief list of essentials:
● Sunscreen
● Hat
● Towel(s) maybe one soaked and frozen overnight
● Refillable water bottle (also a good idea to freeze ice in it!)
● Some snacks to keep energy up
And feel free to add anything you want to the list but be PREPARED.

On the Junior side of things, This Summer we have the all day sports camp for kids looking for a full day adventure but we have something new on the tennis side. We will have a separate afternoon tennis camp. This new tennis camp is geared towards the junior looking to improve a ton during the summer. It will focus a lot on match play but will also include some motor skill training, conditioning and a chance at some interclub play for those interested. Both camps start on June 12th and run through August 18th with tennis being held from 130-4pm.

Finally, around the 15th of every month, we try to have a calendar of tennis events out to inform you of what is happening at the club. The calendar includes all of our weekly clinics but also some specialty clinincs we try to put together. You can pick a copy at our front desk or go browse for it online on our website under the tennis tab.

As always, please feel free to contact me with any comments, suggestions or questions
regarding tennis at our club. My door is always open…
I hope to see you all on the courts soon
Cheers
Fred