La Madrona Tennis Courts Open for Household Tennis Play- NEW HOURS

La Madrona Athletic Club's tennis courts and ball machine service are currently available to members in the same household to play!
Our hours beginning June 1st are:
Monday-Friday
9-1pm & 4-8pm
Saturday-Sunday
9-5pm
Due to the county restriction requiring only household play at this time, our staff will be required to enforce play only for those that are on the same membership. No guests will be allowed during this time. We are hopeful this restriction will be lifted in the near future.
Membership dues will be charged at a rate of 50% during this time of household play for those actively playing during this time.

Please click here for more information
Summer Camps Are Happening! Sign Up Now

La Madrona is looking forward to having another fun summer of camps. Our unique, outdoor setting is a perfect environment for your child to enjoy a safe and valuable camp experience. We are thrilled to welcome back our professional instructors for their third/fourth plus summer of teaching camps for us.
We feel confident that our extra safety measures taking place will ensure a safe and fun camp environment for all!
Click here for pool guards, sports camp, and tennis camp information
Additional camp safety precautions
Update from General Manager, Kristina Quinn

It seems like we are very close to seeing all of your wonderful, happy faces enjoying La Madrona again! The County of Santa Cruz has announced that they are going to follow the state's business re-opening plan very closely. I am eagerly awaiting Governor Newsom to announce the reopening of gyms/fitness centers and pools. He mentioned that could occur in a couple weeks. Fingers crossed that is the case!
As our staff have all been working hard to get the Club ready to open the very chance we get the announcement we can.

In the meantime, thank you again for the many of you who are continuing to pay your dues. Supporting our business and staff have meant so much!

I personally have continued to enjoy spending time gardening, baking, playing with my toddler and enjoying lots of family time! Oh, and growing a baby sister for my son! I am pregnant and looking forward to a continued healthy pregnancy for a baby girl to arrive in the fall!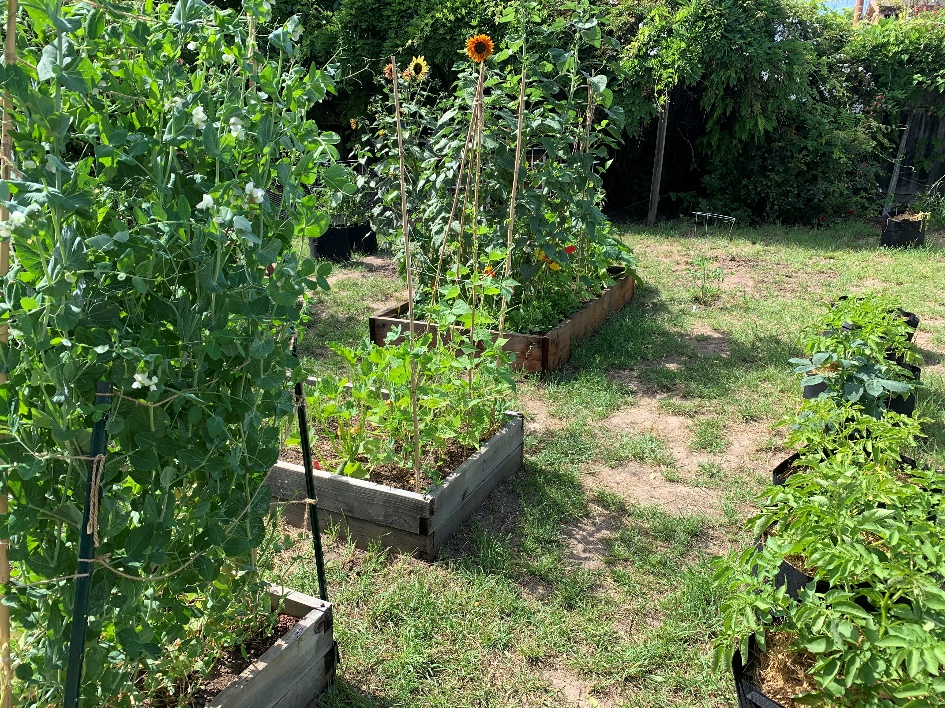 Update from Fitness Director, Nicole Hurford

Well, it's been a challenging three months! I never thought I would be homeschooling my two children as a full-time job! The little spare time I do have, I've been trying to enjoy in my beautiful yard and tending to my vegetable garden.

I can't wait to get back to the club to see all of our wonderful members and staff. Our group exercise instructors and personal trainers are eager to return to provide you with a safe and enjoyable fitness experience.

Our group exercise instructors have been working hard to bring you live Zoom classes as well as pre-recorded classes that have been uploaded to our La Madrona YouTube channel. If you haven't tried them yet, check it out!

Upon our return to the club, our personal training staff would like to offer a free personal training session to any of our members who have never utilized this service. This is a great way to get back in shape after a long hiatus, and to do so comfortably with the one-on-one guidance of our exceptional personal training staff!

We all hope to see you soon!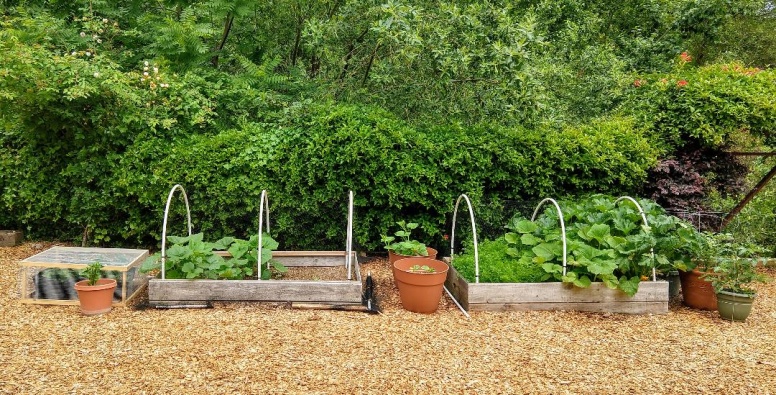 Update from Bookkeeper, Amy Barton

Now that the school year is winding down, we are all wondering what the summer will hold.
Will pools be able to open again? Will the Club be open partially? And what will that look like?

The uncertainty can be difficult to handle. But, there is always something to be thankful for:
-Health (a blessing that we don't take for granted, if we have it.)
-Time together with members of our home and family
-Time enjoying nature in the beautiful place we call home
These can continue whether programs or pools re-open this summer or not.
And in the meantime, we can think back on the memories we have made during Shelter in Place season. ;)
P.S.--It's been great to have contact with some of you regarding your account or billing questions. I am heartened by the kindness of so many of you in our La Madrona family!
It really makes me feel like we are in this together after all.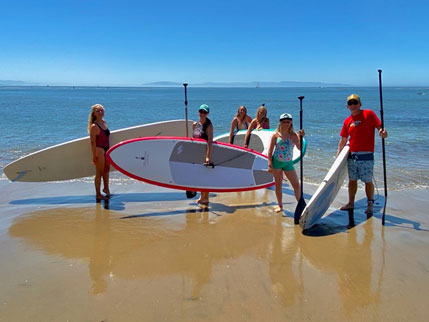 Tennis

I do not know if you feel the same as I do but I can start smelling that new fuzzy yellow ball smell. We have been patient enough and I think it is time to get back on the courts. We all things will be different and that we will have to makes changes. As we are hard at work to get back into the swing of things, here are a few things you can expect when it comes to lessons and clinics. We have decided to stop clinics as you know them and move towards small group classes just to be on the safe side for our students and our tennis professionals. Stay tuned for more details on exactly how we will proceed for registration. If you are too excited and want more details or already have a group of 3-4 players you would like to schedule for lessons, just send me an email and I will update you best I can. In terms of safety, you can expect that will make every effort to keep social distancing possible and we will keep all shared equipment as clean as possible.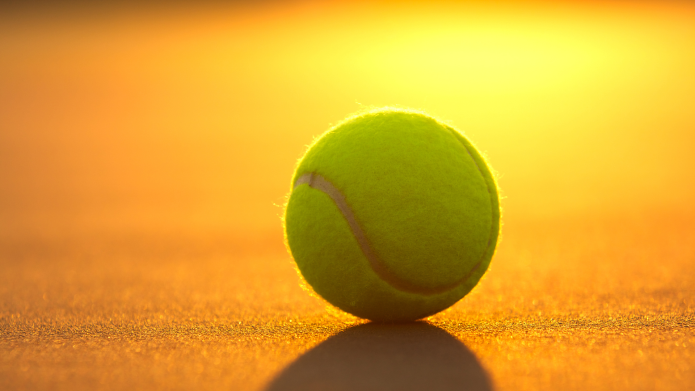 Some of you might prefer to not get involve in lessons. That's ok! Here are a few things you can do once we re-open for all. The obvious social distance but also consider playing singles only, switch sides at opposite ends or don't change sides at all… Bring 6 balls and mark them so you don't have to share. When one is not yours, just use your racquet to send it back to your playing partner. Please to not share equipment like benches or worst try each other's racquets. We will post some of our recommendations and guidelines on windows by the clubhouse and on every court once we reopen. Get use to them! This might be our "new normal". We can do this together and not too hard to do. Together, we can make sure to stay active and keep our club open by following some simple guidelines.

As we adult wait to comingle, we have some good news if you have kids or grandkids looking to play some tennis this summer. The county as given the ok for summer camps to open and we will have our regular sports camp, tennis camp and high performance tennis camp starting on June 8. Take a look at our website for all details or send me a quick email and I will give you all the details. We are looking forward to see all the kiddos out there and give them a sense of normalcy by having tons of fun on the tennis courts.

Finally, as we are getting ready to go back on the courts, it's the right time to change your grips or strings. We are here to help if you want to do either or have questions about it.

See you soon

Cheers
Fred
Update from Childcare Director, Christine Wilkinson

Each day I wake up, hit snooze and spend another 5-10 minutes, cozy in my bed, practicing my Gratitude Ritual. I find that before my feet hit the floor running, if I spend these first moments being awake in gratitude, the rest of my day flows better. Studies show that practicing gratitude makes you more optimistic and I can definitely feel the difference this morning practice makes in preparing me for my day. I am awake and ready for whatever it brings!

There are many ways to practice gratitude and making it a ritual, practicing it at the same time every day, helps create the pathway for it to become an enjoyable habit. It can be simple like jotting down a few items in a journal or visualize things you are thankful for such as your loved ones, your home, your health, your pets, the beauty of a flower, trees or nature in general. Once you establish this daily ritual you may just find yourself being in gratitude throughout your day, without even trying! I am thankful for all of my La Madrona friends and look forward to seeing you soon!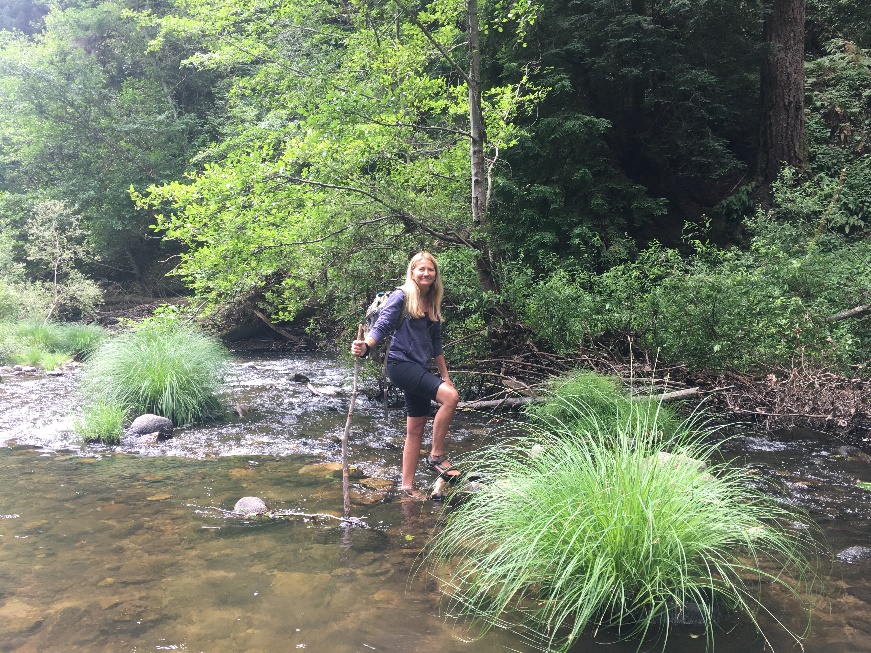 Update from Membership Director, Diana Rockhold

So many things opening up now-got my hair appointment on the books! Restaurants, you can now sit outside and enjoy, and all the creative covid celebrations...I can't help but think of how many different games, hikes, waterfalls many of us have enjoyed as we were forced out of our day to day comfort zone and into a time we'll always remember.
Important to reflect on those positive moments we might not have had!