Locker Room Improvements
The women's locker room improvements will begin Monday, March 4th
The estimated time for improvements is 1-2 weeks. The women's locker room will be closed during improvements. The men's locker room improvements will begin after the women's is completed.
The group fitness bathrooms, outdoors showers, and annex bathrooms will be available.
Simpkins Swim Center will be available to use at no charge.
Show your La Madrona membership card to gain access at either location.
Gym Flooring Project is Ahead of Schedule- Gym Open Saturday All Day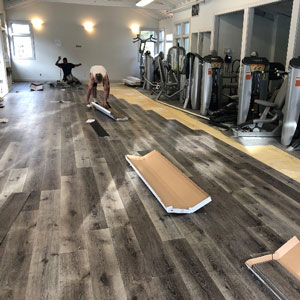 The new gym floor is looking great and is a wonderful improvement from the carpet we had previously. Come check it out!
The gym will be open for use beginning Saturday, March 2nd
St. Patrick's Day Celebration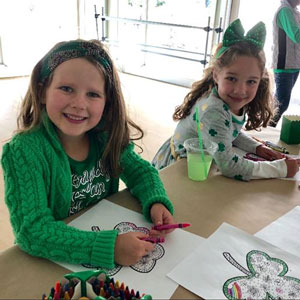 Friday, March 15th

Come celebrate St. Patrick's Day at La Madrona! Join us for a "Luck of the Irish" themed day at the Club. Find three pieces of gold at the Club to earn a special treat! The gold will be spread throughout the Club to find all day.
From 3:30-5pm we will have St. Patricks Day crafts and goodies for the kids to enjoy at the pool area.
Happy hour beer (green beer too) & wine will be offered!



New Free Fitness Class: Come Hike With Us: Henry Cowell State Park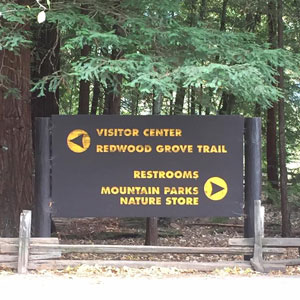 Get some great exercise end enjoy the trails in Santa Cruz County. Join us for a 1.5 hour, fast-paced hike, the 3rd Saturday of every month. Bring your reusable water bottle, hiking shoes and pack a lunch if you want stay and socialize afterwards. Experienced hikers age 10+
Sign up in the group fitness room and meet at the Visitor Center at 10:15am. We will hit the trail promptly at 10:30 to hike to the observation deck and back to the Nature Center.
More Info: Contact Christine 831-438-1072
Dues Increase
Due to the continued increase of operating costs, we find it necessary to do a dues increase this year of 5%. You will see the increase beginning with your billing on April 1st, 2019.
Pilates 101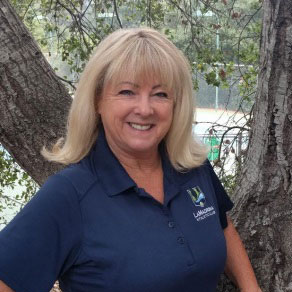 Have you been interested in trying a Pilates class but have been hesitant to do so? Do you currently take Pilates classes but would like a deeper understanding of the exercises? Does the term neutral pelvis confuse you? This 4 week class will help teach the Pilates Movement principles and break down some basic Pilates exercises for a better understanding of how the body can move through space with Ease, Economy and Efficiency.
Come join us Sunday mornings from 10:30 to 11:30a.m. March 10th, 17th, 24th and 31st.
Adult Swim Class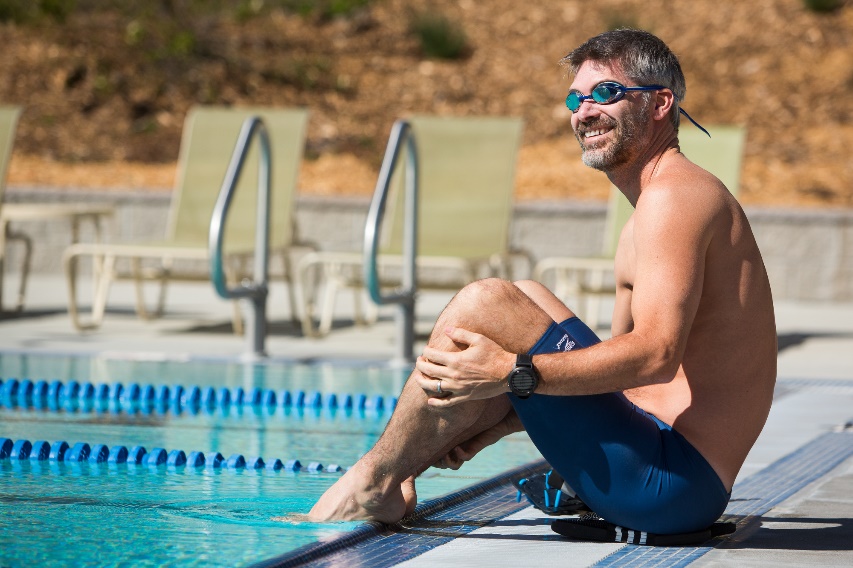 Starting Wednesday's in March, we will be offering an adult swim class from 5:30pm-6:30pm. This structured workout includes interactive coaching and tips on what to bring to practice, circle swimming, reading the clock and definitions for common swim phrases. All members welcome! Coach James Lamb has coached Masters swim programs for over 5 years locally.
Personal Training Promotion: 3 60-minute sessions for $175!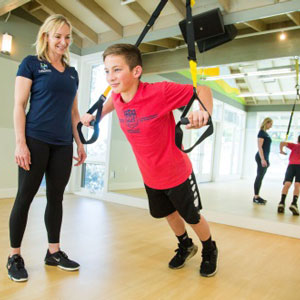 New clients only. Contact our personal training staff for a free consultation.
Cindy Bettencourt 831.419.6854
Sharon Borrows 518.334.2841
Have you tried our La Madrona Small Group Personal Training?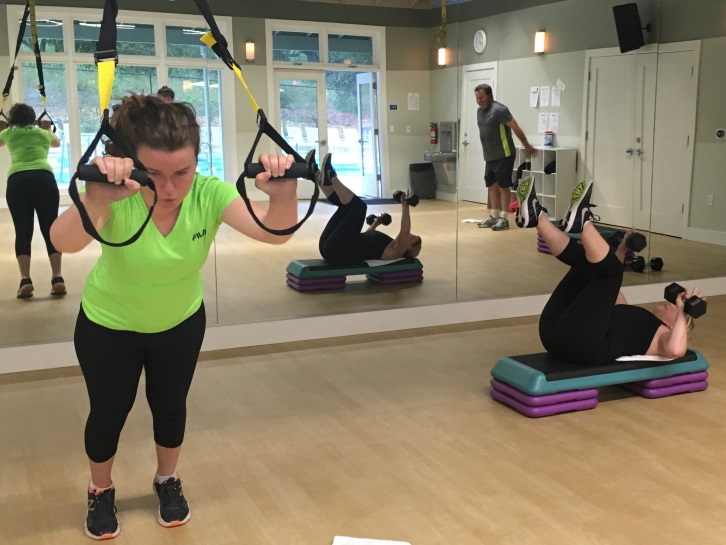 FIT 10 with Cindy Bettencourt: Tuesday & Thursday 6am, Saturday 8am OR Tuesday, Thursday & Saturday 8am. Fast & Furious 4 with Nicole Hurford: Tuesday & Thursday 12:30pm. New sessions beginning second week of January! Space is limited. Register at front desk.
Fitness BINGO game ends March 18th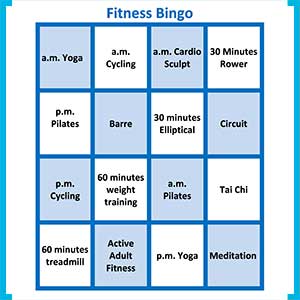 Pick up your game card at the Clubhouse today. Win 5 guest passes for clearing one Bingo line (any direction), and an entry into our drawing for a $100 credit to account for a Black Out (all classes)!
PICKLEBALL at La Madrona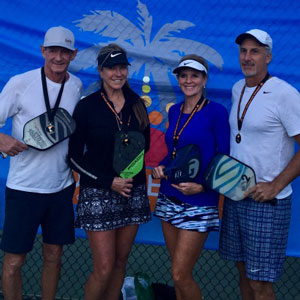 If you have never played pickleball, talk to our members Jane Prince, Karen Haselden and Jim Rakela who recently won gold in a mixed tournament in Palm Desert. They Love it! So, we are jumping on the Bandwagon too! We will be hosting pickleball events on the following days in March:
Every Monday 10-noon
Every Friday 6-8pm
Tennis Folder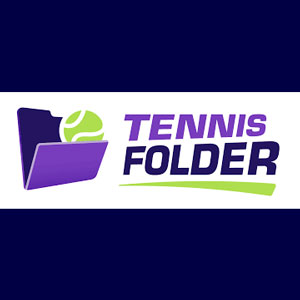 We are very happy to be part of this innovative system that will help you find tennis partners and help us communicate our tennis events directly to our tennis players. If you ever needed help to find playing partners, Tennis Folder is for you. With a few simple clicks, you can notify all club players automatically. Tennis Folder will also be very practical for our Team Captains as it offers an easy interface to organize practices, line ups and even food assignment. If you have not received an invitation to join in the next few days and you are interested, please contact our tennis director at
[email protected]
USTA LEAGUE 18 & Over Season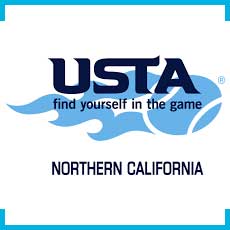 With all the rain this season and most team trailing way behind in matches played, it is very hard to believe that the next season is already here. But it is! I have register teams in the following divisions: W3.5, W4.0, M3.5, M4.0 and M4.5. Let me know if you would like a team in a different category. Also, I am looking for captains. Who wants to captain a team?
Kidz Club La Madrona: New Spring Hours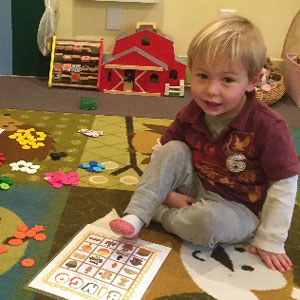 Infant and Child Quality Drop In Care
9:00am -12:00pm
Monday – Saturday
Swim Lessons--Exciting Changes ahead!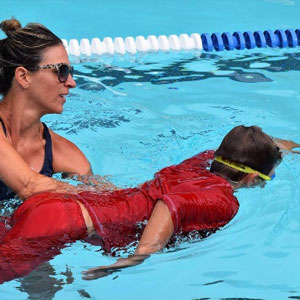 We will now be offering small group swimming lessons beginning 4/8! The lessons will be offered in two or three week sessions for the spring and summer.
Registration will go live by 3/9/2019 for Spring Season.
Click here for more information


Parent & Me Spring Session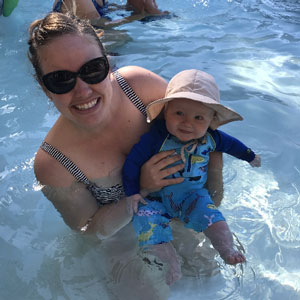 Join us for another fun season of parent & me swim classes. The class is designed for babies and their parent or other favorite adult who wants to learn water adjustment and other aquatic skills together in a fun environment.
April 10th-May 18th
Wednesdays 11:30am OR Saturdays 9:30am
Featured Employee of La Madrona:
Jennifer Osorio- Kidz Club La Madrona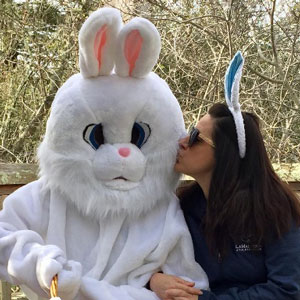 We are so lucky to have Jennifer as part of our La Madrona team! You will find her playing with our little members in our childcare room on Friday mornings and happily at our monthly Parent's Night Out.

Fun Facts about Jennifer:
Favorite vacation spot- Anywhere warm, near water like Hawaii with waterfalls and the ocean.
Favorite exercise or way to move- Dance! All kinds from tap to jazz and hula to hip-hop.
Favorite place to be in nature- Relaxing by a river or lake on a warm day with a good book.
Something you might not now about Jennifer- Jennifer participated in the 1984 Olympics as a ball girl for the soccer teams and danced in the opening ceremonies.