We Care About Your Health!

Flu & Virus Prevention
At the La Madrona Athletic Club, we are passionately committed to serving our members and guests and our daily focus is on improving the quality of life for all who come to enjoy our wonderful facility and property.

This includes being mindful of seasonal threats to overall health and wellbeing such as the influenza virus, and having an awareness and prevention plan in place for other communicable viruses that are of concern in our country today.

Rest assured our Club has customized procedures in place for each department with specific regard to cleanliness and sanitation of surfaces and equipment, and these practices are regularly reviewed by our management team.

With regard to the flu and other recent viral concerns, we provide ample disinfecting wipes and hand sanitizing stations throughout the Club and are increasing the number of dispensers for use.

Additionally, we are educating and encouraging our entire staff, and also would like to encourage our members and guests as well, to follow precautionary measures recommended by the Centers for Disease Control:
Take everyday preventive actions to stop the spread of germs.
Try to avoid close contact with sick people.
While sick, limit contact with others as much as possible to keep from infecting them.
If you are sick with flu-like illness, CDC recommends you stay home for at least 24 hours after your fever is gone except to get medical care or for other necessities. (Your fever should be gone for 24 hours without the use of a fever-reducing medicine.)
Cover your nose and mouth with a tissue when you cough or sneeze. After using a tissue, throw it in the trash and wash your hands.
Wash your hands often with soap and water. If soap and water are not available, use an alcohol-based hand rub.
Avoid touching your eyes, nose and mouth. Germs spread this way.
Clean and disinfect surfaces and objects that may be contaminated with germs like flu.
Preventative care is the best care.
Antioxidant-rich fruits and veggies and probiotic-rich fermented foods can strengthen your body's immune system. Ensure you are getting enough Vitamin D, whether in foods or supplements, to also increase your natural body armor. A balanced diet, plenty of water, physical activity daily, and a strong sleep schedule are your best defenses.

Your fellow members and the staff at the Club appreciate you following virus defense best practices during the flu season.

Sources:
https://www.cdc.gov/flu/weekly/index.htm#ILIActivityMap
https://www.healthline.com/health/flu/how-to-prevent-flu-naturally#takeaway
https://www.cdc.gov/handwashing/index.html
https://www.cdc.gov/coronavirus/2019-ncov/faq.html
Club Hours Change Update

On March 16th, La Madrona will be going back to spring/summer hours for both Saturday and Sunday.

You can enjoy all the facilities until 9 PM seven days a week!
Pool Deck Renovation
The recreation pool deck will be undergoing improvements beginning next Monday, March 9th. The improvements are expected to last two to three weeks.

The recreation pool, small pool and the family hot tub will be closed during this time.

A portion of the lap pool will be available for recreation swimming during this time. Programming that is normally scheduled in the recreation pool will also be held in the lap pool.
Dues Increase
Each year, we evaluate the cost of operations for the club, while trying to keep the members needs in mind. In light of increased operating costs we find a dues adjustment is necessary to maintain the level of services, programming and facilities we offer. Our dues increase of 5% will begin April 1, 2020.
Spring Group Fitness Schedule begins March 9th!

You can pick up a schedule at the front desk or in the group fitness room.
St. Patrick's Day Celebration

Come celebrate St. Patrick's Day at La Madrona on Tuesday, March 17th! Join us for a "Luck of the Irish" themed day at the Club. Find three pieces of gold at the Club to earn a special treat! The gold will be spread throughout the Club to find all day.
From 3:30-5pm we will have St. Patricks Day crafts and goodies for the kids to enjoy at the pool area.
Parent & Me Spring Session

Join us for another fun season of parent & me swim classes. The class is designed for babies and their parent or other favorite adult who wants to learn water adjustment and other aquatic skills together in a fun environment.

April 22-May 30th
Wednesdays or Saturdays at 11am

Click here to register
Easter Egg Hunt

The Easter Bunny is coming to La Madrona!

Join us on Saturday, April 11th at 10am for our Easter Eggstravaganza.

We will be hosting our annual Easter Egg Hunt around the Club and have fun crafts for kids to enjoy!

Bring a basket to fill with eggs. Egg hunt will begin sharply at 10:15am.
Come Join La Madrona For a Public Beach Cleanup!

Saturday March 14th !0:00am-12:00pm
Cowell Beach 100 Beach Street Santa Cruz
Meet at the base of the stairs to Cowell Beach.
Family friendly, wear layers and bring a reusable water bottle.
Spring Junior Program

Weather may feel like spring but we are not quite there yet. However, it's time to register your young one into the best sport of all time. Tennis is a sport of a lifetime and your child will benefit from learning at a young age. For more info, contact our tennis director at [email protected].
Our spring session starts on April 13.
REGISTER NOW!
New program at La Madrona Athletic Club

2020 is a green year for our club's goals. And we are starting with providing you with an easy way to recycle your tennis balls. Look out for our green box in the clubhouse and our new outdoor tennis ball recycling by court 4&6. Thank you for your effort in helping us make this planet a better place for our children and our children's children.
USTA 18+ Season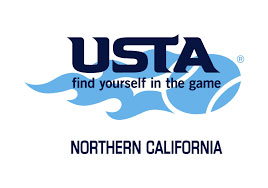 An All new season is right around the corner. What a Shocker! This upcoming season, we have teams in the following division;
Womens 3.5, 4.0 & 4.5 (combined with Imperial)
Mens 3.5, 4.0, 4.5
If you are interested in any of these teams, please contact our tennis director or the team captain directly. Happy Tennis!
Kidz Club La Madrona
Premium Drop In Care

Kidz Club La Madrona
Serving Our Members
Monday – Friday - 9am-12pm
Spring Pajama Parent Night Out Dates

Saturday March 14th 5-7pm
Saturday April 18th 5-7pm
Family Pricing $25 per Child
Ages 3 -5 (fully potty trained) 4 spaces available
Spring Parent Night Out Dates

Saturday March 21th 5-8pm
Saturday April 18th 5-7pm
Family Pricing $25 Child/$15 each additional sibling
Ages 5 and up – 6 spaces available
Have you tried our La Madrona Small Group Personal Training?

FIT 10 with Carly Gibson: Tuesday & Thursday 6am, Saturday 8am
Fast & Furious 4 with Nicole Hurford: Tuesday & Thursday 12:30pm. Space is limited. Register
at front desk.
Spin Across America

$100 winner Catherine O'Neil! Congratulations to Catherine, and thank you to all who participated!
Dance Foundations Workshop

Sunday March 1st 3-5pm. $20 Members, $24 non-members. Space is limited! Sign up at front desk today!
First Friday Active Adults Social

The first Friday of each month we will be offering an enhanced coffee & tea service for our adult members following our Active Adults Fitness Class. Please join us Friday, March 6th at 1:15pm, in our social area located outside our fitness building.
Whole Life Challenge Team La Madrona begins April 11th!