UPDATES
Guests: Starting March 1st we will allow up to 2 guests per family, per visit
Club Hours: Starting March 15th club will be closing at 9pm Monday-Sunday
Strike Magic Gold With Us Under the Rainbow!

Locate 3 pieces of the hidden Magic Gold, turn it in at the clubhouse and enjoy a treat on us this St. Patrick's Day March 17th from 8:00 am-5:00pm. Happy hour prices all day long for Beer & Wine!
Enter Our Easter Egg Design Contest

Spread your creativity with an Easter Egg Design and win a prize. Pick up a design sheet in the Clubhouse or Pool House starting March 18th. Use any medium you choose crayons, colored pencils, paints etc. The winners (1st, 2nd, 3rd) will be chosen by our department head team on Easter Monday. Only one design entry per member, please.
Hop On Over for Springtime Fun!

The Easter Bunny is coming to La Madrona on April 3rd.
Sign up in for our small group, social distanced Easter Egg Hunt at 10:00-11:00 or 12:00-1:00. Members must stay together in family groups, follow social distance guidelines and wear a mask at all times. Come have a hopping good time!
FITNESS BINGO

BINGO game begins March 1st. Pick up your game card at the Clubhouse today. Win 1 guest pass for clearing one Bingo line (any direction), and an entry into our drawing for a $100 credit to account for a Black Out (all classes)!
HAVE YOU TRIED OUR LA MADRONA SMALL GROUP PERSONAL TRAINING?

FIT 10 with Rebecca Setziol: Tuesday & Thursday 6am, Saturday 8am
Space is limited. Register at front desk.
TENNIS UPDATE
Hello Members

I do not know about you but I still feel like we are on a rollercoaster ride. Fortunately, for tennis players, the weather has been nice and for all of us the vaccine seems to bring some hope. And at the same time, I am with all the parents living the nightmare of a return to school yay or nay, hybrid, stay online? What to decide? Rollercoaster and puzzles!

But if we stick to our wonderful club and the tennis life at the club, the courts have never been busier. We see new players every day and a lot of them, kids and adults alike, looking to be more proficient at the game. And that is wonderful! The ball machine is busy with father-daughter, husband-wife, and grandma(pa)-grandkids duo trying to get a few more repetitions in in the hopes of getting better. And all of this tennis buzz creates a nice problem for us in what can we do to make your tennis experience better at the club?

Well for one, we have a thriving junior program with lots of kids ages 5 to 17 working very hard multiple times a week. And starting in April, the Santa Cruz area will have a new junior team tennis league to help our juniors get some match time under their belt. We will have one or two teams at the club competing. We also have an intra mixed league that has over 50 players participating and having a blast every weekend. I hear a lot of great things about our league and because of its success, we are currently working on bringing more opportunities for social and competitive play at the club. Stay tuned!

To keep up with the tennis industry in our area, we are changing our lesson and restringing pricing structure. Changes will be the following;
Private lessons will be $70/hr for members and $80 for non-members.
Our Restringing labor service will be $20
ALL NEW PRICING WILL BE EFFECTIVE ON APRIL 1st 2021.

Finally, some good news coming our way on the tennis front, CAC is looking at extending the hours of the club to 9pm once again. We are also, as Covid numbers are getting better, looking at allowing guest to return at the club. And to help with our sitting situation on the courts, we have new benches arriving very soon. Anyone would like to have one of the wooden one as an antique or souvenir, let me know. HA!HA!

Well! That's it for now! I am looking forward to seeing you all on the courts.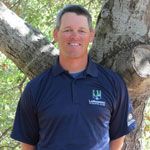 Cheers,

Fred
AQUATICS UPDATE
It is starting to feel like spring at the pool! Spring swim team registration opens Monday March 8th at 10am for members and Tuesday March 9th for non-members. Our winter team filled up completely. We anticipate that spring will fill up also. We are limited to 12 children per group, per day. It has been a wonderful winter session with great weather and smiling kids! For any and all questions related to swim team, please email [email protected]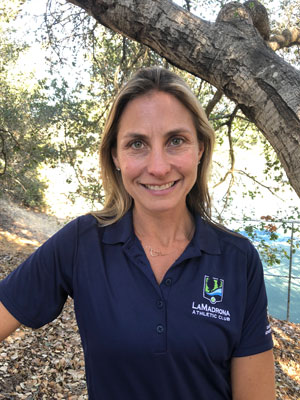 See you at the pool!

Shaena Strubing
CLUB REMINDERS

Please do not forget to wear your face coverings at the Club (ages 3 & over).That includes checking in, walking through the Club (on pool deck, tennis court areas, parking lots), and in the locker rooms/restrooms.
Face coverings are not required when lounging by the pool, exercising/playing tennis
All equipment used must be thoroughly cleaned after use with provided gym wipes (includes pool deck furniture).
Only 2 guests per family, per visit
Social distancing is required throughout all aspects of the Club
Designated maximum capacities per area of the Club need to be followed at all times
Lost & found items will only be kept for 24 hours
Lap swimming reservations: on a trial basis we will allow two 30 minute long reservations to be made (in different lanes). If the demand exceeds our availability we will revert back to 30 min max. Families are encouraged to share a lane together (up to 2 per lane). Everyone is encouraged to use the rec pool for additional swimming time
All children under 14 years old must be directly supervised at all times
While enjoying the pools, make sure children are not spitting water
Pets are not allowed on the property. We ask that you please leave your pet at home! If absolutely necessary, your pet can stay in the car, parked in the shade with windows rolled down. Please DO NOT walk your pet around the property.