Active Adult Social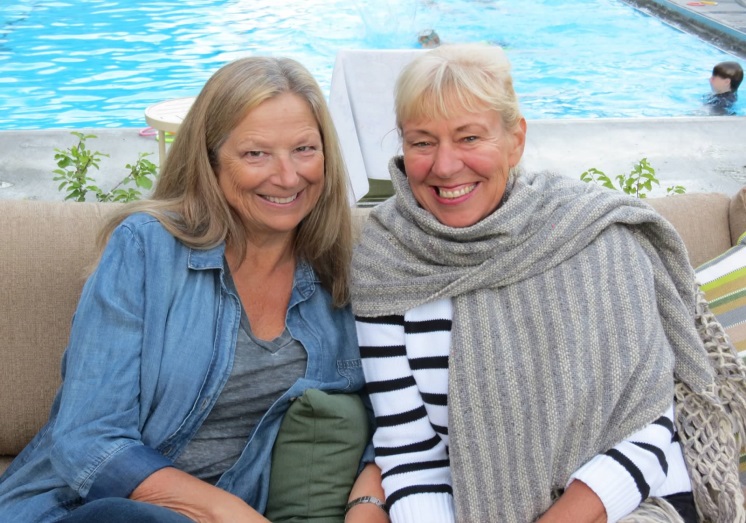 The first Friday of each month we will be offering an enhanced coffee & tea service for our adult members following our new Tai Chi Class at 1:15pm.
March Yoga for Teens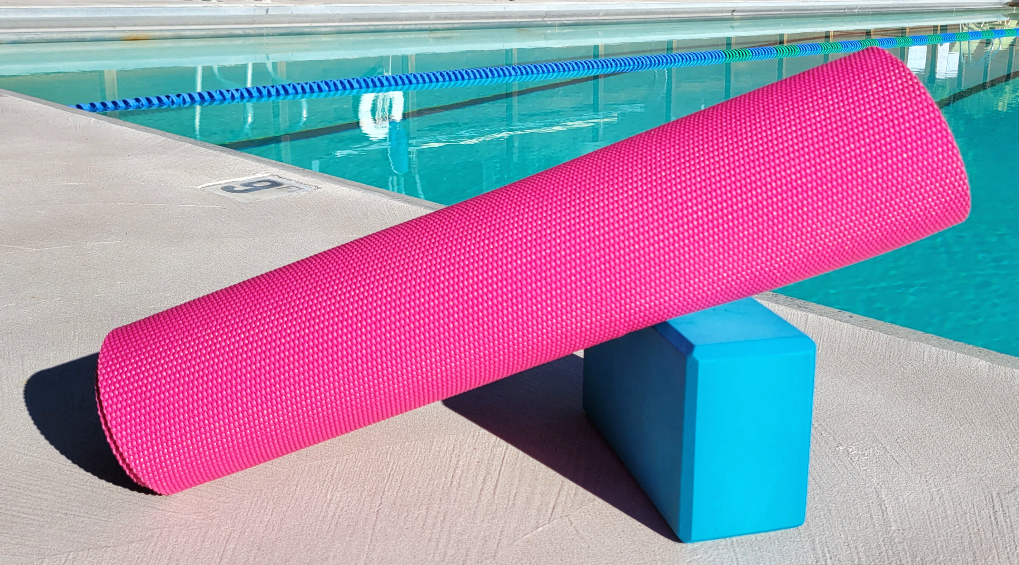 Sunday, March 26th, 7pm – 7:45pm

This class gives teens a chance to have some fun and connect with friends, while benefiting from the practice of yoga. The class includes pranayama (breath work), asana (postures) and a short 5-minute guided meditation as effective tools for teen well-being, focus and improved sleep. Free to members. Taught by Sue Barnes (500hr certified).
Try Your Luck!

Come find gold and participate in a Lucky Scavenger Hunt on St. Patrick's Day, Friday March 17, 10am-6pm. Come to the Pool house to grab your scavenger sheet, then upon completion, turn in 3 pieces of gold under the rainbow to receive your special treat. May the luck of the Irish be with you!
Be the Light! Spring Equinox Event!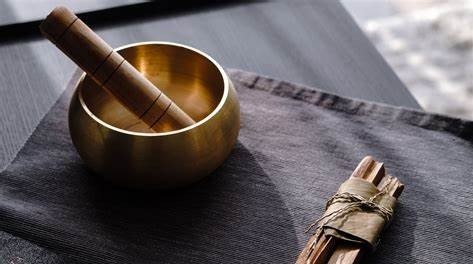 Come celebrate the return of light at our Spring Equinox Celebration, Monday March 20st 4:00-6:00 pm. Those 14 and over can sign up in the clubhouse to enjoy Flow Movement, Sound Mediation and Wellness Stations in our group fitness room.

Come add your light to our celebration and enjoy refreshments by the fire afterwards. 24 spaces available.

Click here to sign up
Summer Camps-Registration for Members Opening March 13th

We are excited to offer another summer full of kids programming!
Pool guards, sports camp, tennis camp will all be back!

Registration for members will begin on Monday, March 13th at 10am. Registration for programming be available in your member account.
Non-member registration will be made available on Monday, March 27th at 10am in person at the pool house.
Off The Hook!
Bring your fitness to the next level with small group personal training! Utilizing a blend of cardiovascular and endurance training, combined with traditional strength training and Martial Arts, you'll find yourself in the best shape of your life!

*boxing gloves optional but encouraged*

Starting March 21st
Tuesdays & Thursdays 7am-8am
$200 members/$240 non-members

4 participants max (ages 14 and over)
Contact our fitness director to register, [email protected]
Group Fitness Updates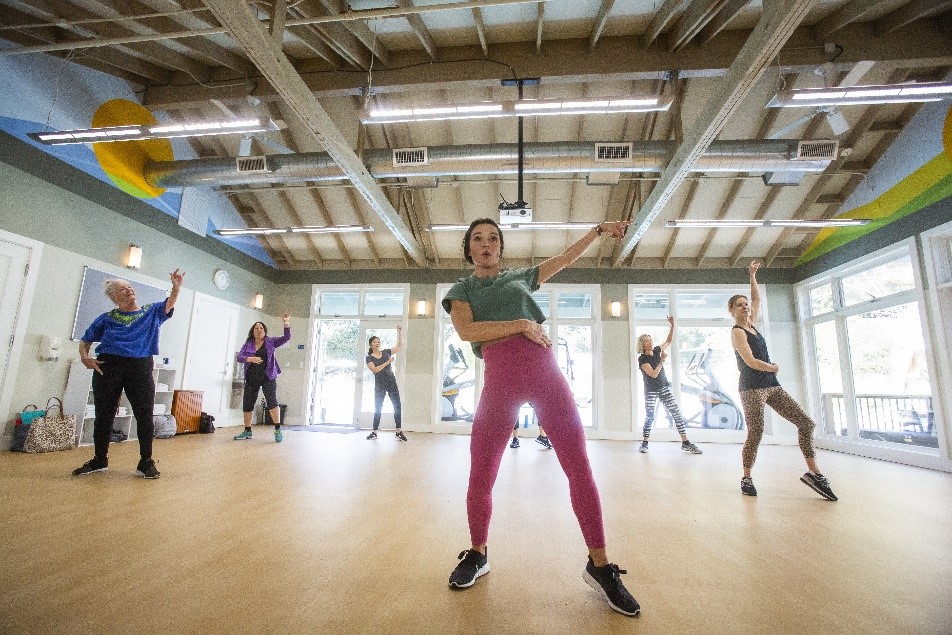 Starting the week of March 6th
Sunday Cardio Dance will move to Tuesday at 5:45pm. Tuesday Pilates and Stretch will move to 7pm.
Parents Night Out is Back!

Our famous PNO led by Jen O is back in time for springtime fun! Your kids ages 5+ will enjoy fitness room fun, snacks poolside and crafts, games and story time in the clubhouse Kidz Club Room. $25 child/$15 each additional sibling. 5:30pm-8:00pm March 17th, April 21st and May 19th.

Sign up for March 17th

Sign up for April 21st

Sign up for May 19th
Swim Lessons at La Madrona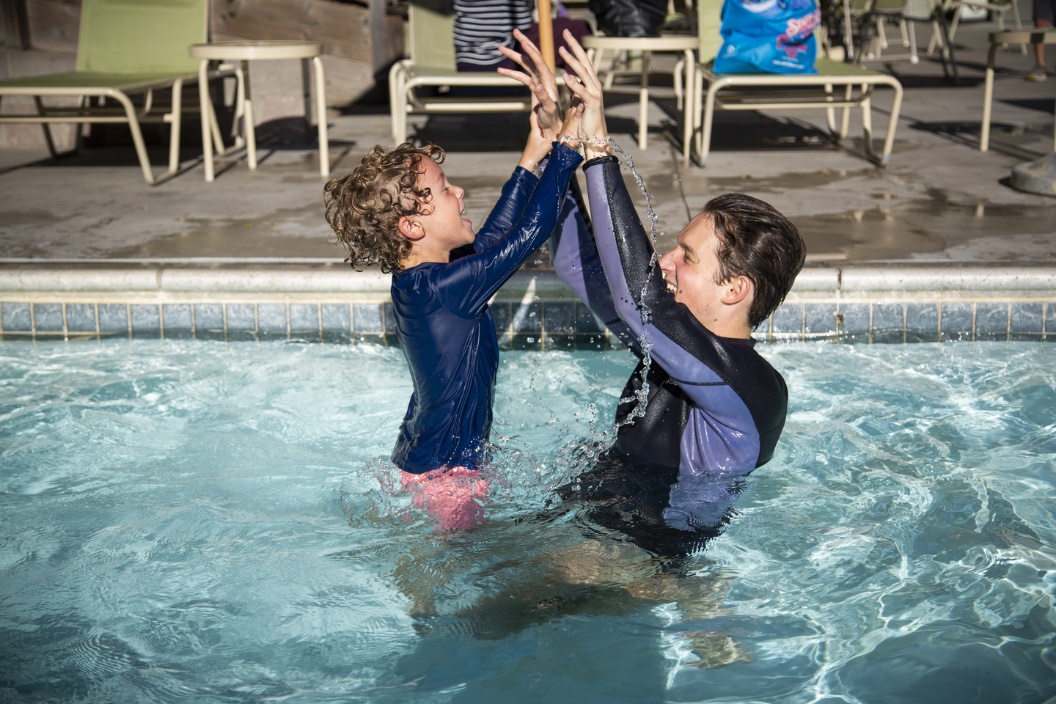 Swim lessons at the club are available year-round with our incredible swim instructors. We show our students how to have fun splashing around in the water and learning how to move like a fish. We offer 1:1 private lessons or 2 students semi-private lessons.
Spring - April 3rd-May 21st (7 weeks)*
*The registration process for spring swim lessons will be different this year! Club members on February 27th and non-members registration on March 6th
Registration for swim lessons must be made through the Aquatics Office
at 831-438-1072 ex 104 or [email protected].
Intro to Swim Team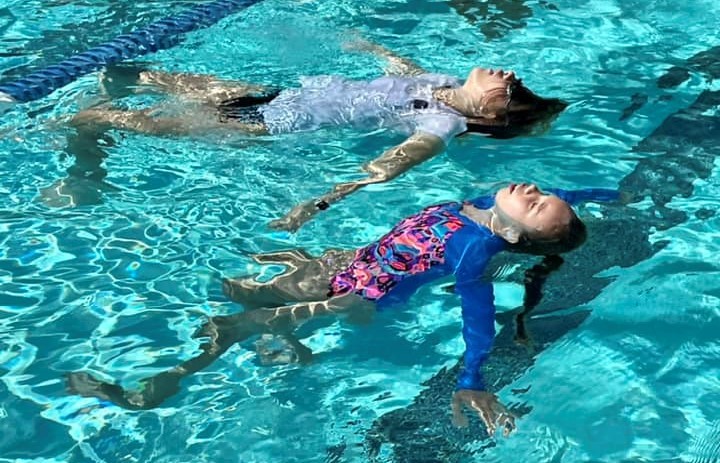 This swim class is to help get your swimmer ready to go from swim lessons to a pre- or competitive swim team. Polish those swimming skills and learn how to make the leap from our rec pool to our lap pool.
Spring - April 12th-May 17th (6 weeks) 145p-230p
Registrations can be through your member account starting March 6th or directly by the Aquatics Direct at 831-438-1072 ex 104 or [email protected].
Swim Team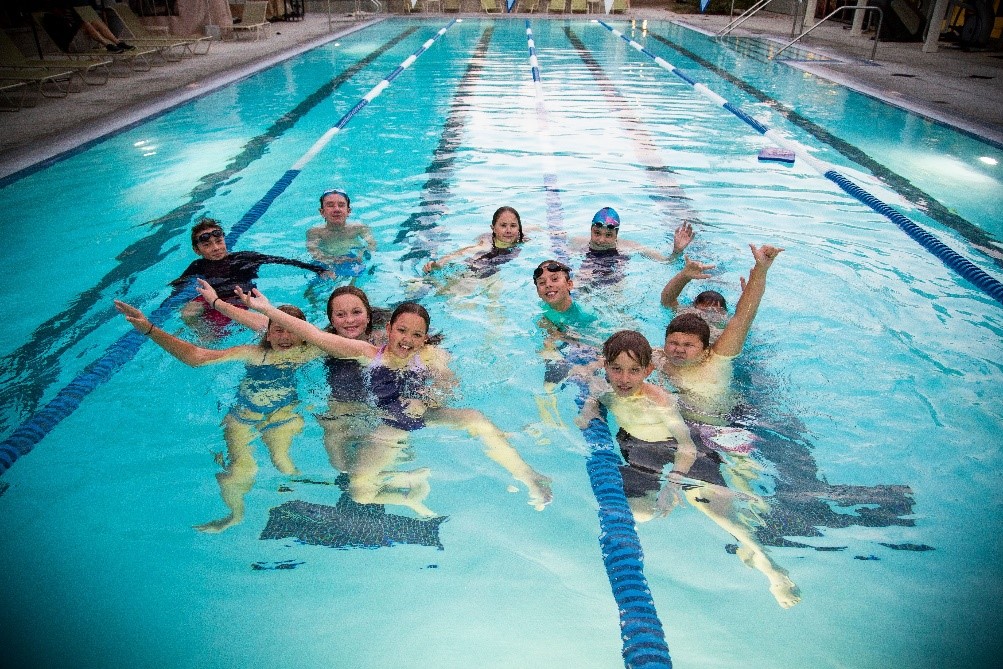 The swim team is a pre-competitive team. The team practices focus on being fun while getting swimmers comfortable being in a lap pool and working with stroke development, technique and endurance. We also expand on swim team knowledge. Ages 5.5-14 years old are welcome. All swimmers must be able to swim one length of the lap pool and be able to float on their back, an assessment may be needed.
Spring - April 10th-May 18th
Registrations can be through your member account starting March 6th or directly by the Aquatics Director at 831-438-1072 ex 104 or [email protected].
Parent and Me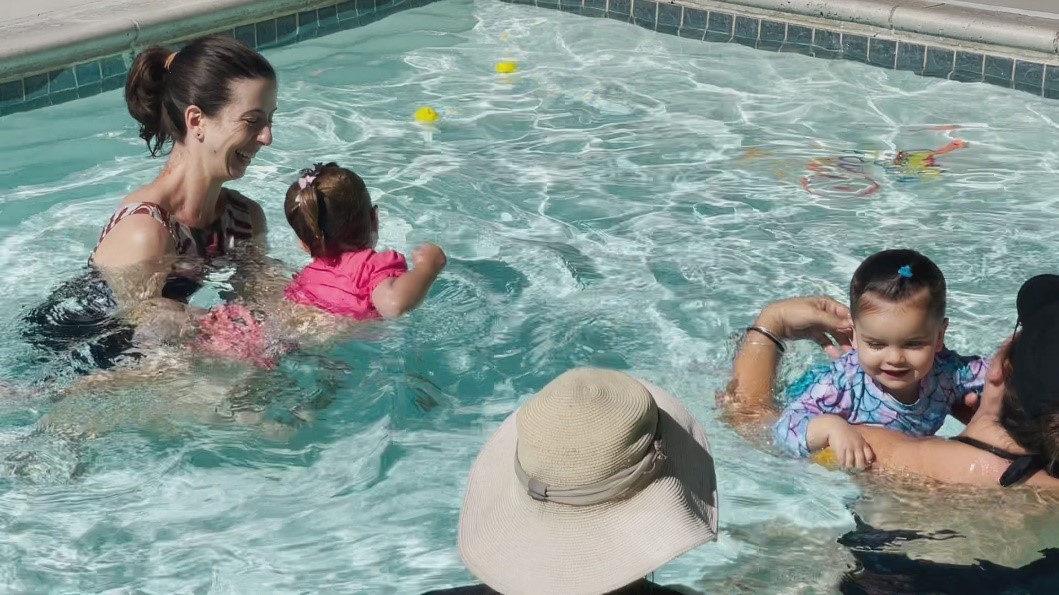 Come join us and learn how to comfortably introduce your child to being in the water for the first time. The small pool is warm and toasty, and the mid-mornings are crispy and light. Spaces are still available for those who want to enroll for a three week session. Drop-ins are welcome.

Tuesday/Thursday 11a-1130a
April 4th-April 20th (3 weeks/6 classes)
April 25th-May 18th (4 weeks/8 classes)

Sundays 11a-1130a
April 16th-May 21st (6 weeks)
Please contact the Aquatics office at [email protected] or registrations can be through your member account.
Tennis Director Update: Welcome Ian Chadwell!
Ian Chadwill will be returning to the La Madrona Family as the Tennis Director in coming Weeks! Make sure you say hi to Ian when you see him around the club!

Jimmy will still be here but not as the director. He has started a new exciting opportunity in a science lab. He is hoping to still teach a bit here and there. So you will still see him on the courts!
Winter Tennis Clinic Schedule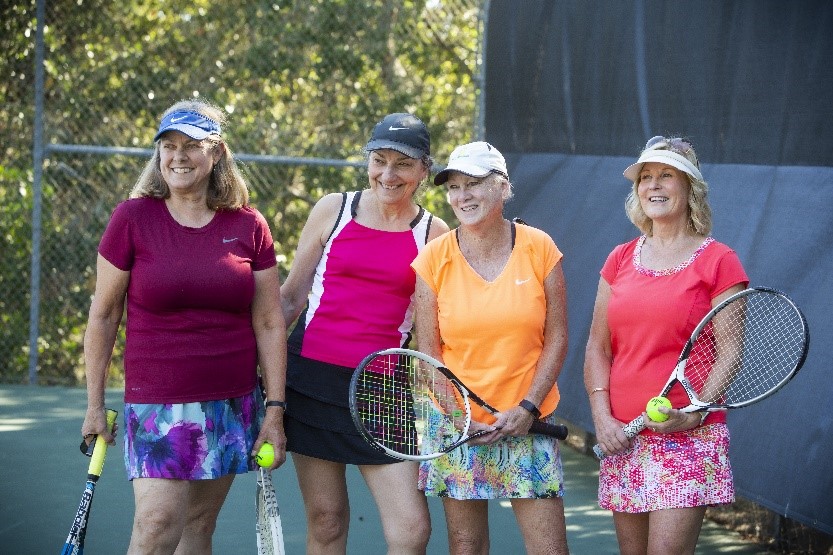 Sunday
9-10am Beginner Clinic ($15 for members and $20 for nonmembers)
10am -11am Cardio Tennis ($15 for members and $20 for non-members)

Monday
10-11:30am Doubles skills with Jack ($20 for members and $25 for non-members)
Tuesday
10-11:30am Drills and live ball with Sav ($20 for members and $25 for non-members)
Wednesday
10-11:30 am Serious Tennis with Dave ($20 for members and $25 for non-members)
Friday
10-11:30am Serious Tennis with Dave ($20 for members and $25 for non-members)
Saturday
9-11am Member Doubles Drop in (free for members only)

Please call 831-438-1072 to sign up for now or go online through your member account.
Clinics are available to sign up one week in advance at 6am for members and five days in advance for non-members. A minimum of three participants is required for each clinic. Clinic may be canceled if this minimum is not met. You will be charged if you do not show up or if you do not cancel by 6pm the night before. Waitlisters will be notified up to one hour in advance.
***Pickleball schedule will be modified in early March with all classes returning
on the 14th.
Junior Tennis Spring Schedule Coming Soon!