Letter from the General Manager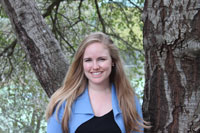 Hello everyone!
My, what a hot spring it has been, it's feeling more and more like summer each day! Speaking of summer, I want to take this opportunity to let you all know the plans for our new building have been approved! We are very excited for this new addition to La Madrona and feel this new building will add a lot of value to your membership. The new building will be a multipurpose room where we will be holding classes (Spin! Yoga!) and events in the near future, it will be located behind the exercise room. Not only will we have a new building coming soon, but the pool area will soon be furnished with brand pool furniture and lounge chairs as well as a brand new tennis landing!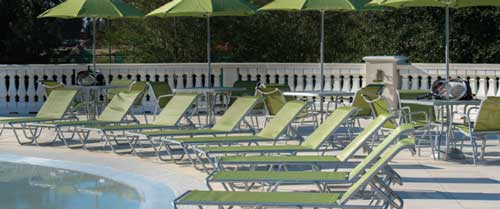 With the new additions coming to our pool area, we need to all be active in making La Madrona not only a fun place to spend your summer afternoons, but also a safe place. Please observe our pool area rules during the upcoming months as I am sure the pool area will be getting very popular as the weather gets hotter. Lastly, I would like to inform everyone that our membership is full! If you know anyone who would like to join, it is never too late to get on our waitlist, make sure to contact Diana, or myself if you know someone interested in joining.
I look forward to seeing everyone stay active this summer and taking full advantage of the new pool furniture and tennis landing. The new building construction should not affect any regular membership activities and we will still be open for our normal business hours.

Take care,
Kristina Mueller
General Manager
[email protected]
831-438-1072


Member Appreciation Weekend
May 17th & 18th
You are invited to attend a weekend just for you! We will be kicking off the summer in style by having a weekend jam packed full of fun to celebrate all that is great at La Madrona!
Saturday's main events will include a tennis demo day and a free poolside bbq for members with live performance by "The D'Oh Bros" from 4-6pm.
Come spin the prize wheel to win a chance at many exciting prizes. Each membership can spin the wheel once per day.
Interested in showing off your Club to your friends or family? We will be offering discounted guest fees of $5 all weekend long.


Tennis Landing Project
The tennis landing viewing area is getting a major overhaul! We will be replacing the brick with beautiful new stone and expanding the current seating area to create a more usable space.
The construction will begin on Monday, May 5th with expected completion date being Friday, May 16th. During the construction, the landing will be closed and not available for use. Construction work is scheduled to be conducted Monday through Friday from 8am-4pm. During those times, there will be construction noise and dust.
Easter Egg Extravaganza
The Easter bunny came to our club! La Madrona was lucky enough to have the Easter Bunny help the kids search for hidden eggs during this year's Easter Egg Extravaganza.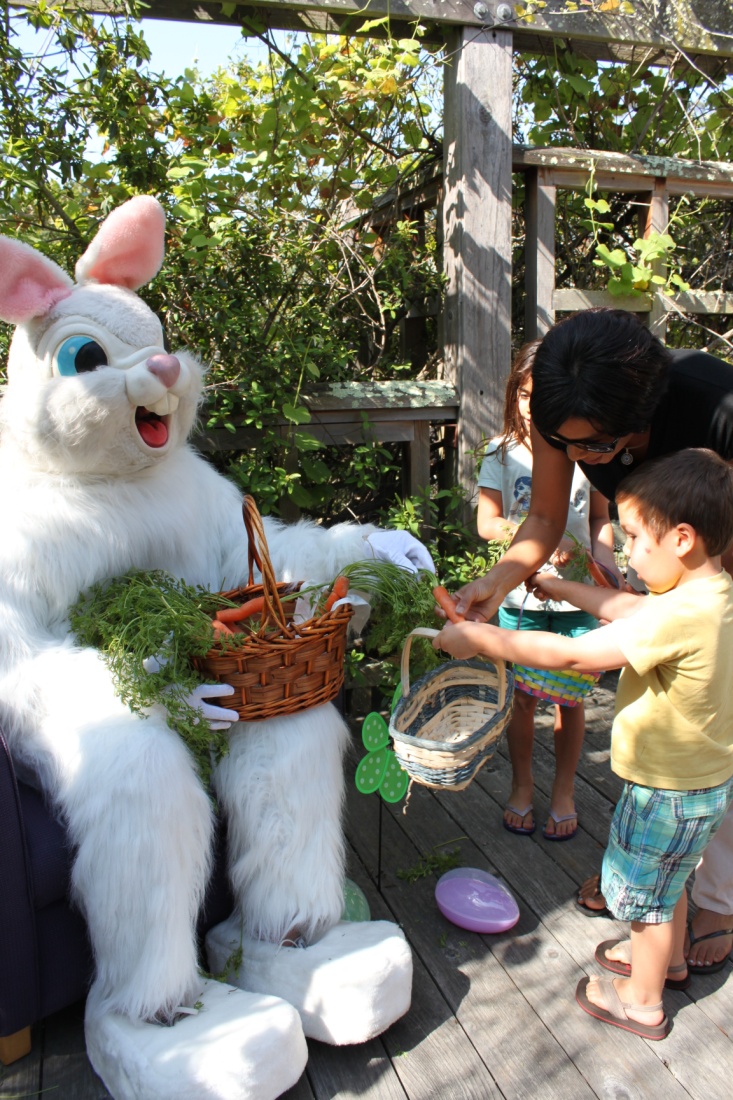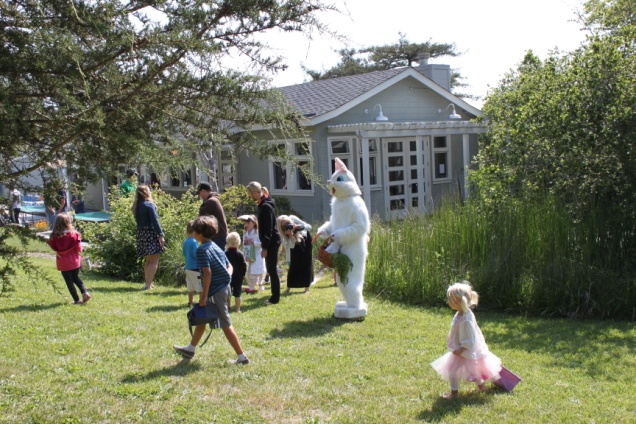 Easter Egg Coloring
This year La Madrona hosted a fun night of Easter themed activities in the clubhouse to celebrate Easter and the new spring season. All the kids who attended got to eat freshly popped pop corn, decorate Easter eggs, make Easter bunny hats, and make rice-crispy bird nests! It was a very fun event and we hope to have another one next Spring!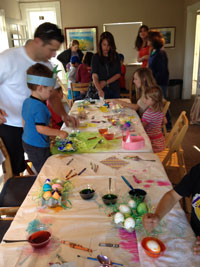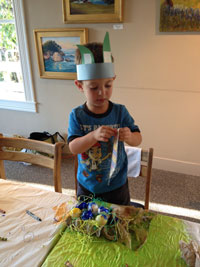 Only 3 Fusion lectures left. DO NOT MISS OUT!
• May 7th, 6pm "H.I.D.D.E.N. Solutions to Weight Management Part 2"

• May 21st, 6pm "The Mood Food Connection"

• June 4th, 6pm "Immune Boosting Cooking"

All classes include a 60 minute lecture with a 30 min hands on cooking demo.
Sign up in the clubhouse to reserve your spot.
Only $15 for members, $20 for non-members


Upcoming Summer Tennis and Summer Camp Programs
Summer is nearly here and so are our new tennis and summer camp programs! We will be having both a Tennis Camp and a Sport Camp this summer. Tennis Camp will be similar to our seasonal tennis programs while Sport Adventure Camp is tennis and more! Come by the clubhouse or print out a sign-up sheet! Both camps start June 16th so sign up soon.
Click here for more information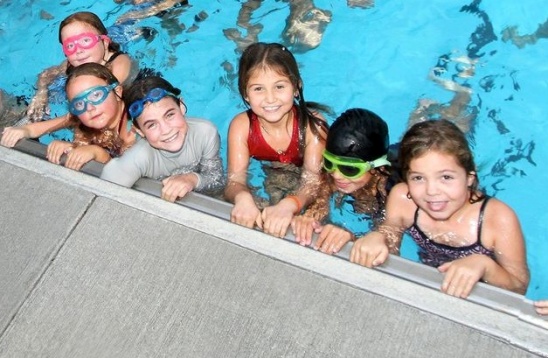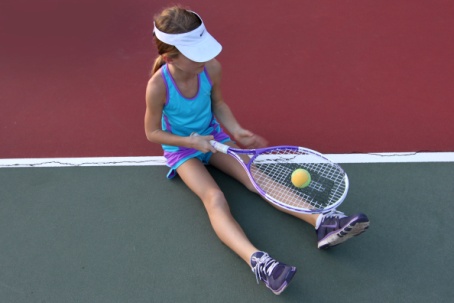 Swim Program Updates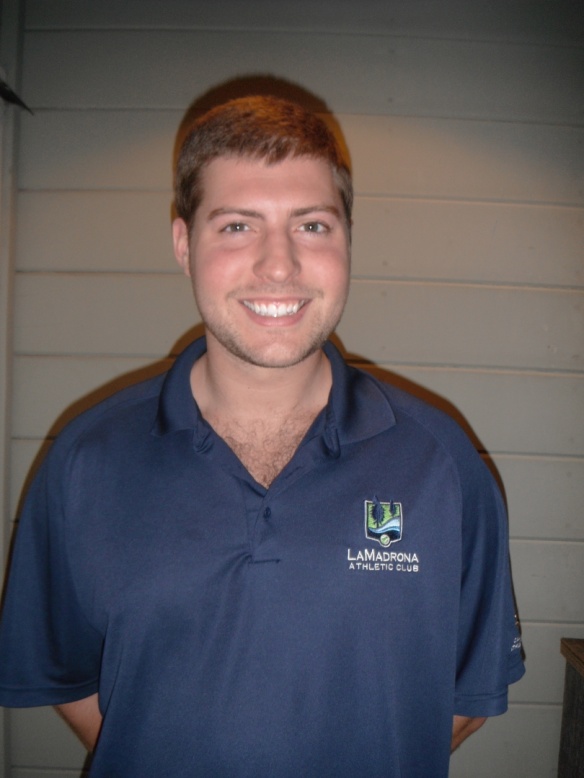 FAREWELL, TEACHER NATHAN:
Nathan will be leaving us after the spring season to join the exciting field of forensics! Nathan is a student of biology and looking forward to beginning his career in a field where his degree can be utilized. He has enjoyed his time here at La Madrona working as a swim instructor and pool house attendant and wants to thank all of the families who have made working for La Madrona so enjoyable. Nathan will be here until June 11th, so make sure to stop by the pool to wish him well in his new career.

SPRING SWIM MEET:
A reminder that the main pool, baby pool, and family hot tub will be closed from 9:00 am to 12:00 pm on Saturday, June 7th, to accommodate our swim team for their spring swim meet. The fitness room, locker rooms, adult hot tub, and sauna will be open so please stop by to cheer our on our swim team!

A NOTE ABOUT DIRECT SUPERVISION:
When visiting the pool with a child under the age of 14, please maintain a visual connection with your child at all times. If you need to use the rest room or visit the snack bar, please have your child exit the pool. There is no substitute for a parent's vigilance in maintaining a safe pool environment, so please avoid activities that take your eyes away from your swimmer. If you see a child who is unattended, please notify a staff member immediately. Thank you for your help in keeping the La Madrona pool a safe place for our families.

SUMMER SWIM PROGRAMS:
The summer pool season will begin on Monday, June 16th and end on Friday, August 22nd. We will have lifeguard hours from 1:00 pm to 6:00 pm everyday. The lifeguards will take a 15-minute break at 3:00 pm and all children will need to exit the main pool for our 30-minute adult lap swim times at 3:00 pm and 6:00 pm. This is a great time to grab a snack at the pool house or take a potty break. Please remember, children under 14 must be under direct supervision by an adult parent or guardian even when a lifeguard is on duty.

SUMMER SWIM CAMP:
The La Madrona swim team will be replaced by a swim camp for the summer season. The La Madrona Summer Swim Camp will be a place for swimmers to hone their skills in a stress free, non competitive environment. This ten week program will offer a different focus each week for swimmers to gain better skills in all aspects of the sport. Participants must be able to swim four laps (80 yards) of freestyle with side breathing, two laps (40 yards) of backstroke and one lap (20 yards) each of breaststroke and butterfly. Ages 6 to 18 welcome. Sign up for the whole season or just the weeks you want to work on (sorry, no daily enrollment for the swim camp).

The camp will operate from 12:00 to 1:00 pm, Monday through Friday, for ten weeks with the following schedule:

Week 1: June 16th - June 20th: Freestyle
Week 2: June 23rd - June 27th: Endurance Secrets of efficient swimming
Week 3: June 30th - July 3rd (*no camp on Friday, July 4th): Backstroke
Week 4: July 7th - July 11th: Dives & Turns
Week 5: July 14th - July 18th: Breaststroke
Week 6: July 21st - July 25th: Butterfly
Week 7: July 28th - August 1st: Individual Medley (IM)
Week 8: August 4th - August 8th: Speed
Week 9: August 11th - August 15th: Goggle Camp Boot Camp for swimmers
Week10: August 18th - August 22nd: Games Fun and team building exercises

Member prices are $390.00 for the whole season (that's 20% off the weekly rate!) or $50 per week. Receive a 10% discount for enrolling in two to nine weeks. NOTE: *Week three will be prorated to $40 to reflect the 4th of July holiday.

Open enrollment for members begins on Monday, May 12th. Contact Coach Jen at [email protected] to enroll. [INSERT: summer swim camp flyer]

SUMMER WATER AEROBICS:
Our popular water aerobics class will be held five days a week this summer. Monday, Wednesday and Friday the class will be from 8:30 am to 9:15 am. Tuesdays and Thursdays we will have class from 11:15 am to 12:00 pm. The class will be held on the recreation side of the pool for these 45-minute classes. The lap lanes will be open for lap swimmers at these times. Click here for water aerobics flyer
NEW ADDITION TO OUR AQUATICS TEAM: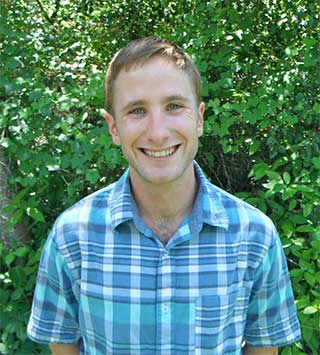 Greg Larson-- Aquatics Instructor
Greg moved to Santa Cruz in 2008 to attend UCSC and is very excited to be joining the team at La Madrona. A "pool bug" his entire life, he grew up competing for USA-Swimming Club teams in San Luis Obispo and continued to compete through the high school level. Greg holds a Bachelor's degree in Geology from UC Santa Cruz. He works at several local pools and as a private tutor for science and math. Greg has a decade of experience working professionally in aquatics, and we are thrilled to have another talented instructor join our aquatics team.
Lessons with Greg will focus on three fundamental teaching elements of Safety, Fun, and Fitness (in that order). Catering to all ages and abilities, Greg will guide swimmers through a progression of skills with the ultimate goal of being able to swim confidently using multiple strokes! Whether your goals are to swim for fun, health, or sport, Greg is committed to creating a fun, warm and welcoming environment to help you achieve your swimming dreams.
Greg will be available this spring on Friday afternoons, Saturday mornings and some Sunday afternoons. To book a lesson with Greg, take a look at the swim calendar on the La Madrona website (lmac.caclubs.com). To find an available lesson time, look for "LESSON AVAILABLE" in all bold. Email Aquatics Director, Jen Kruse, at
[email protected]
with your request. You will receive a confirmation email usually within 24-hours of your request, and you'll be on your way to swimming better for life!
If you see Greg at the club, please take the time to offer him a warm, La Madrona welcome.