Scheduled Power Outage
The Club will be closed on Wednesday, May 17th from 9-3pm due to a mandatory PG&E power outage.
Summer Camps!
La Madrona Athletic Club will be offering another fun filled ten weeks of summer junior programming this year. Our pool guards, tennis, and sports camps will all begin on Monday, June 12th and run through August 18th.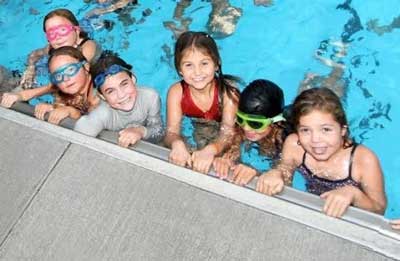 Summer Sports Camp

Monday through Friday
9am-3pm
Sport Camp is a high level instruction based outdoor camp that will provide children the opportunity to develop their sports skills, self-confidence and self-esteem.

The sports camp includes tennis, swimming, fitness, and outdoor fun! Available for children ages 6-13 years old.

Click here for more information and registration form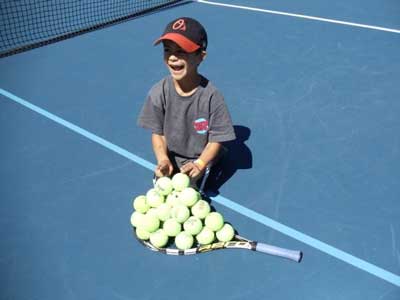 Junior Tennis Camps (Including NEW Toddler Tennis!)

Monday through Friday

Weekly Junior Tennis Camp is an exciting week of quality tennis instruction, led by tennis professionals. We will offer drills to develop or improve your child's game, as well as super fun games that will make them smile.
Match play will be introduced early, thanks to 36 & 60 foot length courts and special balls, which help facilitate the student's improvement. Interclub matches will be scheduled every week, for students that are ready to compete.

Click here for more information and registration form
Summer Pool Guards
Monday through Friday
9am-12pm
First session: June 12- June 30th
Second Session: July 10-28th
Third Session: July 31-Aug. 18th
The La Madrona Pool Guards Program will introduce children to the skills necessary for lifeguarding and aquatics safety. This three week program offers activities such as swim lessons, rescue skills practice, paddle board practice, stretching and strength building exercises along with team building games and fun. Participants will be divided into two groups based on age and ability. Ages* 6-14 are welcome. All participants must be able to swim one pool length of freestyle, have the ability to float on their back and tread water for 30 seconds. This is a great opportunity to advance in your water safety skills and become a better swimmer for life!
Click here for more information and registration form


Parent Pool/Club Expectations

Additional Reminders:
No glass at pool/bbq area
No outside beer or hard alcohol, outside wine must be checked in at pool house and charged corkage fee.
Children under the age of six years old are able to be accompanied in either locker room with their adult chaperone.
All kids must under 14 years of age directly supervised while at the Club the entire time!
SAVE THE DATES: Summer Live Bands & Happy Hour Schedule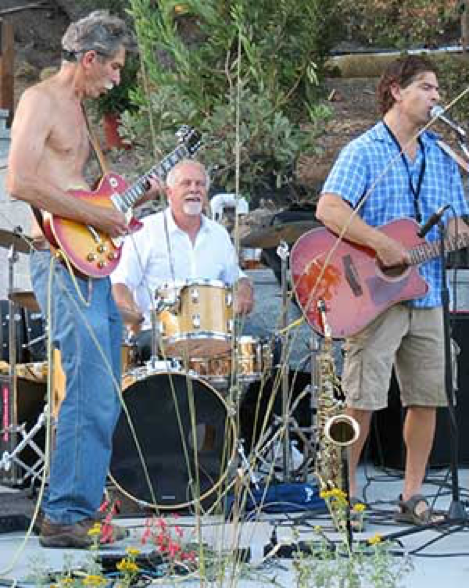 Each month this summer we will be having a live band for you to enjoy along with happy hour priced beverages!

Upcoming dates:
Kick Off Summer Event- Saturday, June 24th 3-6pm
Live band: D'Oh Bros
July 4th Pool Party Bash- Tuesday, July 4th 1-4pm
Live band: FloaterEnd of Summer Event- Saturday, August 26th 3-6pmLive band: Beat Steet
New Tennis Clinics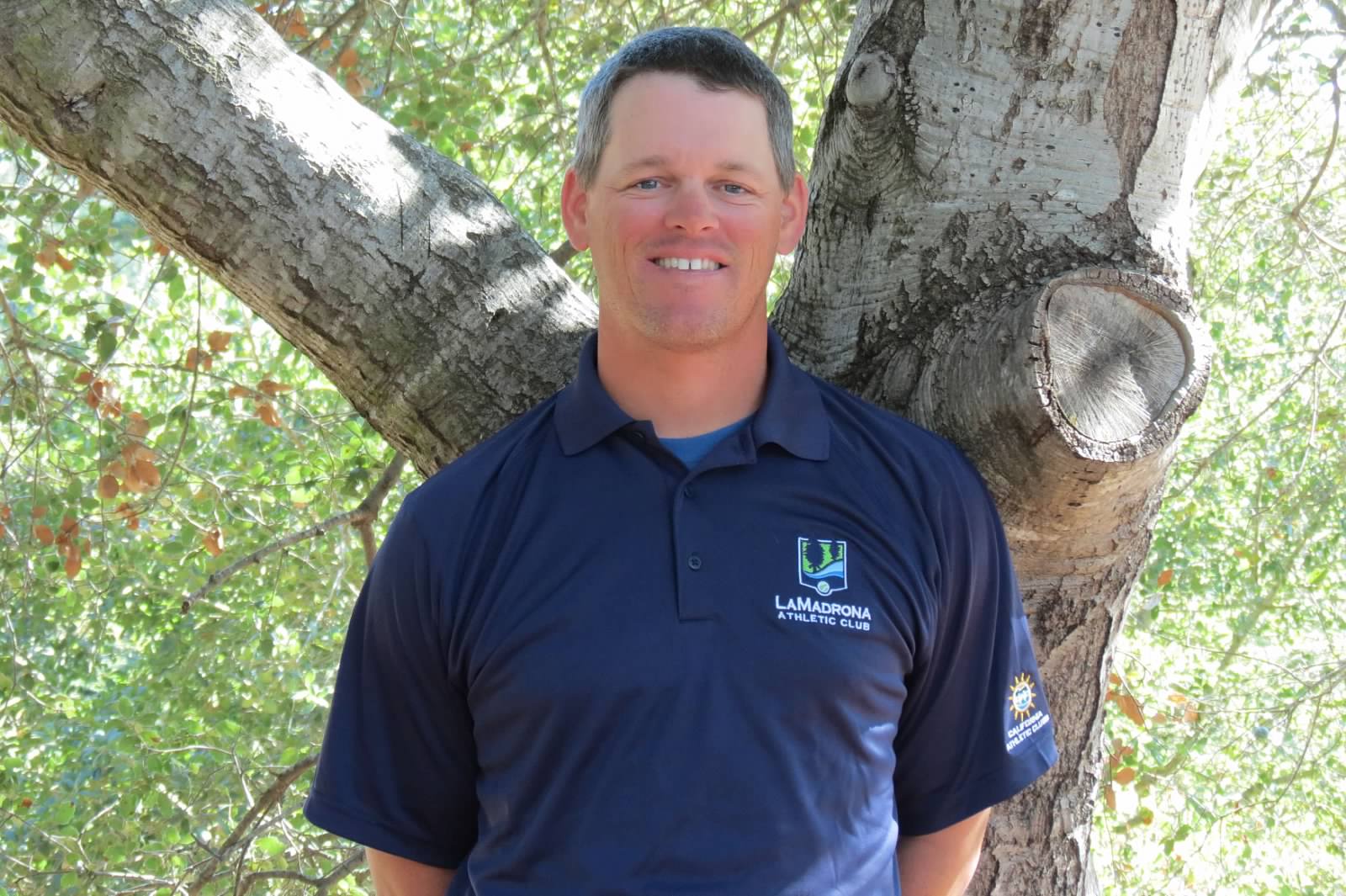 Hello members,
Time flies and May is upon us. Weather is as good as it gets and there is more and more daylight tennis to be had…Maybe some of you are wondering how to improve your tennis or maybe you just miss spending some time on the courts with some of your favorite pros. Either way, everyone needs new tips or refreshers to help their game thrive. And this month, we have a bunch of clinics to help you improve your game.

Here's a list of our special clinics for the month;
Using your forehand to dominate
Footwork Mastery
USTA Practice nights for singles and doubles
Ladies morning
Men's Night
Take a look at our calendar for more details: You can register to these clinics online or with our front desk staff. Whether you choose to attend our clinics or take a few private lessons, always keep in mind that practice makes PERMANENT not PERFECT… And there is no better way to make that permanent good but with the help of a Pro.

Finally, for the past few months, we had a new hitting lesson service available to those interested in just a hitting partner. We are bringing some changes to this program. From now on, this type of lesson will be available only to high level players, junior, women or men that do not have many options for hitting partners. Please contact me directly if you have any questions regarding this program.
I will see you all on the courts soon
Cheers
Fred
Aquatics Updates
Lap Pool Closure
The lap pool will be closed on Saturday, May 27th from 9-12:30pm for our spring swim team meet.
Come cheer on our La Madrona swim team while they compete in this fun end of season event!
Summer Programs
We look forward to offering another fun filled summer full of great programming!
Swim Lessons
Water Polo
Summer Swim Team
Swim Baby Swim
Pool Guards Camp
Summer Lifeguard Schedule
The summer pool season will begin on Monday, June 12th and end on Friday, August 18th. Our tentative lifeguard hours are from 12:00 pm to 6:00 pm every day.


Upcoming Childcare Programs & Updates
May 2017 Childcare Programming Calendar

Half Day Wednesday Crafts & Nature Study Series
Does your child like nature? In our half day Wednesday Nature Study Series children learn about nature while engaging in creative crafts. Come join us for this small group, 3-week session for ages Kindergarten through 3rd grade.
Check out our Facebook page to see pictures from April's class; Opossums.
3 Week Series: Raptures: Owls, Hawks and Falcons. May 10, 17, 24 -1:30-3:00pm
$45 Members/$54 Non members
Interested members can sign up under camps to register online at lamadronaclub.com or call the clubhouse at 831-438-1072
There is open registration for non-members, if you child would like to bring a friend. Non-Members please sign up in the clubhouse and fill out our guest waiver


Kids Night Out!
Calling all kids to La Madrona's Kids Night Out to come play in May.
Join us for fitness room obstacle course and disco ball fun, snack & story time in the main clubhouse and craft and games at Kidz Club La Madrona.
Saturday May 20th
5:30pm–8:00pm
10 spaces available ~ Ages 5+
Family Pricing:
$25.00 – 1 child
$45.00 – 2 children
$60.00 – 3 children
Sign up today in the main clubhouse!
* $10.00 fee applied for under 24 hours cancellation *
Any questions contact Miss Christine at [email protected]



Functional Movement Screening
What does it mean to MOVE WELL? There are many definitions, but I like the idea that moving well means you are able to do the activities you would like to do. That may mean a household chore, racing with a grandchild or spirited play on the tennis court. However the movement-related comments I hear the most is; "I just want to move without pain," and "I just don't want to fall again."
An added challenge is that the deck is stacked. For the past 30 years technology and automation have taken its toll on public health in the U.S. People are working longer, commuting farther and immersed with more personal technology than ever before. We sit more; do less and with poorer posture. People no longer spend as much of their free time engaged in physical activity. Today, approximately one third (33.8%) of adults are estimated to be obese. This also carries over to the adolescent population, with 18% of adolescents and teenagers considered overweight. Research suggests that decreased activity may lead to muscular dysfunction and, ultimately, more prone to injury. Musculoskeletal pain is more common now than 40 years ago.

THAT BEING SAID… New solutions have emerged in the areas of Functional Movement and Corrective Exercise research. Many in the fitness industry have adapted these new approaches into their programs. One such tool (available here at La Madrona) is the Functional Movement Screen (FMS). The FMS screen eliminates the guessing game and tells you what movement quality really is by measuring seven fundamental movements that are key to daily life. It scores individuals in a simple way to determine if their movement patterns are optimal, acceptable or dysfunctional. Research also shows that persons with lower movement scores have significant increased risk of injury.
As a Certified FMS Specialist and Personal Trainer, I find the screening process invaluable. Every person screened receives a complete report with a 4 week program of corrective exercises to address your unique situation. Using the FMS system, I can report that I have seen people significantly improve the quality of their movement and their life.

If you have any questions and would like to improve your movement, contact me about an FMS screen. The process is simple, safe and affordable. It requires two 30 minute sessions (total cost $70); one for the screen and the second for reviewing and learning the corrective exercises. Hey, someone wants to play – are you ready to move?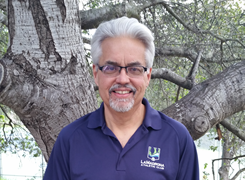 Eric Deffenbaugh
Certified Personal Trainer
TRX Sports Medicine Qualified
Functional Movement Specialist
To schedule a free consultation, contact Eric at [email protected] or (831) 438-1072 ext 108.