Announcing Recreation Pool Reservations
As we welcome the warmer weather and anticipate the pools becoming busier, reservations will now be required to use the recreation pools. Reservations to start will only be necessary on the weekends during our prime time hours. We will begin daily recreation reservations after Memorial Day or sooner if needed.

Our hope is only to continue with reservations for recreational pool usage as long as there is a need to continue with social distancing guidelines.

Reservations to enjoy recreation pools between the hours of 11am and 7pm on weekends will begin Saturday, May 8th. You will be able to book your reservation time starting Wednesday May 5th.

Reservation Information:
Reservations will be available in two hour time blocks (11-1pm, 1-3pm, 3-5pm, 5-7pm)
One reservation per day, per membership
A membership may bring up to two non-members as guests to accompany them during their reservation (other members cannot join another membership reservation)
Fees will be charged in the amount of $20 for any reservations not canceled one hour prior to their reservation OR if members continue club usage after reservation period has ended
Reservations can be booked online, mobile app, or via a staff member (phone or in person)
Reservations can be made one week in advance
We appreciate everyone's understanding as we continue to do our best to keep all members and staff safe while adhering to Covid guidelines and best practices.

Thank you!
SUMMER DANCE PARTY!

Come party, play, and dance with your friends and instructor Karen! This week long camp will be two hour sessions every weekday afternoon from 1:30pm to 3:30pm.
The first hour will be stretching, basic dance technique and learning a routine. The second hour will be dance games, socializing and dance creation/ collaboration. Each day will have a different style of dance and a different theme featured. KIds are encouraged to dress to theme, the more creative the better! On the last Friday, there will be an optional performance of five different short choreographed dances they learned over the week, led by Karen. This is for children age 6-12, boys and girls, no prior dance experience necessary. Let your kids learn new things, have fun and join Summer Dance Party!
Camp runs June 7th-11th, 1:30-3:30pm. $120 members ($144 non-members)
Space is limited. Register at front desk.
FAMILY FUN COURT!

Reserve your time for fun and games on Court 1!

• Ping-Pong
• Pickle ball
• Basketball
• Giant Connect 4
• Giant Jenga
• Ring Toss
MOTHERS DAY TREAT FOR YOU

This Mother's Day, Sunday May 9th pick up a treat from the front desk…just for being you!

My Mother Kept a Garden-

My Mother kept a garden,
A garden of the heart.
She planted all the good things
That gave my life its start.
She turned me to the sunshine
And encouraged me to dream.
Fostering and nurturing
The seeds of self-esteem.
And when the winds and rain came,
She protected me enough.
But not too much because she knew
I'd need to stand up strong and tough.
Her constant good example
Always taught me right from wrong.
Markers for my pathway
That will last a lifetime long.
I am my Mother's garden.
I am her legacy.
And I hope today she feels the love
Reflected back from me.

Kelly Z
HAVE YOU TRIED OUR LA MADRONA SMALL GROUP PERSONAL TRAINING?

FIT 10 with Rebecca Setziol: Tuesday & Thursday 6am, Saturday 8am
Space is limited. Register at front desk.
TENNIS UPDATE
Hello Members

As the county is getting closer to the yellow tier, we can only hope for more of a sense of normality. That would be a good change since our tennis life at the club is far from normal. We have 3 courts down due to a tent and some court resurfacing and that is making life difficult for all tennis players. I want to thank each and every one of you for your understanding on this matter. And the big question is when might that change?

Let's start with our court 1 and the tent on it; our beloved ball machine court is in it for the long haul as tennis players will not playing on it until the mask mandate is lifted in our county. Why? Simply because having group exercise classes indoors with everyone wearing a mask is not feasible. So no court 1 until we are allowed no mask indoors... As for our teaching courts, we should be able to play on them by the end of the month. Why so long? A new asphalt surface needs to cure or in simple terms, the oil has to get out of the surface so that the new paint can stick to it… The final stage is currently scheduled to start on May 24th but we are looking into pushing it ahead by a week. Stay tuned!

On the league front, USTA is attempting a 3rd return and I am also looking at starting a new local Santa Cruz only league. Let me know if you want to register a team in either. We also now have a junior team that competes against other local clubs and the kids are having a blast. We are very proud of all of them for taking the leap into playing actual matches against total strangers. Way to go TEAM!

Finally, I am looking for any player that is a beginner or at 3.0 or below if you know your NTRP rating. We would love to get more players involved at the club that play at the lower level of the NTRP scale. So whether you have been playing for years, getting back into it or simply starting and you are looking to find playing partners, send me an email and simply state where you believe your level is at and that you are interested. We will go from there and organize a few events to get more of you on the courts.

I hope to see you all on the courts soon.

Cheers,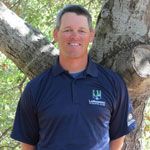 Fred
AQUATICS UPDATE
As I begin to settle into the role of La Madrona Athletic Club Aquatics Director and getting to know many of the families, members, and guests, I am reminded how late spring is often the most important time of the year. It is the unofficial start to summer. The days are growing longer and warmer, we have the urge to be more active and adventurous. This spring is especially important as we emerge from a dreadful pandemic hibernation. Even though pools and spas look bright, inviting, and comfy, please be vigilant and cautious while you are having fun splashing around. Before you make that first jump into the pool or gentle ease into one of the spas, take a moment to refresh yourself on the rules. Please keep a watchful eye on your children, and your little ones in arms reach. Have fun!

We will see you are around the pools!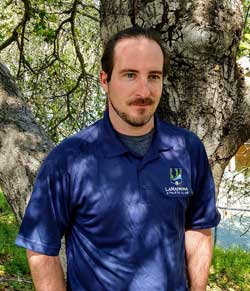 Kyle Gorham
CLUB REMINDERS

Please do not forget to wear your face coverings at the Club (ages 3 & over).That includes checking in, walking through the Club (on pool deck, tennis court areas, parking lots), and in the locker rooms/restrooms.
Face coverings are not required when lounging by the pool, exercising/playing tennis
All equipment used must be thoroughly cleaned after use with provided gym wipes (includes pool deck furniture).
Only 2 guests per family, per visit
Social distancing is required throughout all aspects of the Club
Designated maximum capacities per area of the Club need to be followed at all times
Lap swimming reservations: 45 minutes max. Families are encouraged to share a lane together (up to 2 per lane). Everyone is encouraged to use the rec pool for additional swimming time
All children under 14 years old must be directly supervised at all times
While enjoying the pools, make sure children are not spitting water
Pets are not allowed on the property. We ask that you please leave your pet at home! If absolutely necessary, your pet can stay in the car, parked in the shade with windows rolled down. Please DO NOT walk your pet around the property.