Family Hot Tub Project
The new family hot tub construction is FINALLY going to start!!!!

Our permit application was finally approved after a very long wait. This hot tub will finally complete our member's pool experience at La Madrona. It is going to be a 10' by 10' family all age hot tub and will be beautiful!

Construction should last about a month or two and will be beginning this week. During this time the adult hot tub closest the pool house will be made available to all ages.
Brand New Matrix Half Rack On The Way!
In keeping some equipment outside, we now have space for a highly requested piece of fitness equipment for our gym.

We are thrilled to announce that a brand new half rack will be arriving any day!
New Menu Items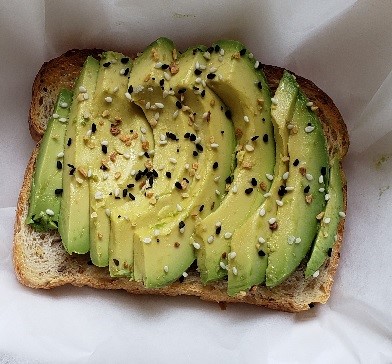 We are pleased to announce our Summer Menu Specials!
Coming soon we will have Grilled Cheese Sourdough Sandwiches with add-on options - pesto, fig jam or bacon - to mix and match to make it just how you like it.
Also new is Avocado Toast with a hardboiled egg or bacon as optional toppings.
Fresh green salads are also on the horizon: Fiesta, Caesar and Asian salads are all La Madrona summer favorites.
We look forward to serving you this summer!
Summer Camps
LA MADRONA KIDS SUMMER PROGRAMMING OPENINGS STILL AVAILABLE!
SUMMER SPORTS CAMP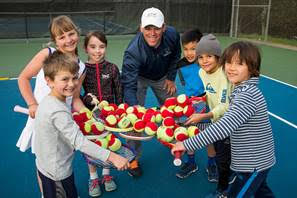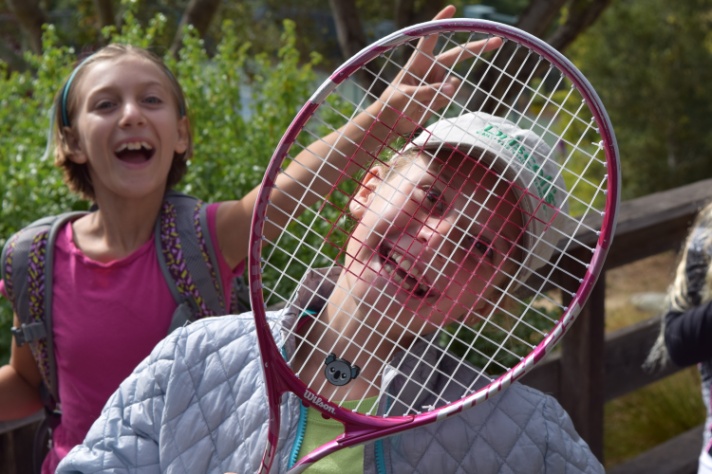 May 30- August 4
One week sessions- 9-3pm
A few spaces available in a couple of the weeks
Sport camp is a high level instruction based outdoor camp that will provide children the opportunity to develop their sport skills, self confidence and self esteem. The sport camp is for ages 6-12 years old. Groups will be limited to 8 campers.
A typical day for Sports Camp:
• Tennis lesson (60 minutes)
• Athletic & sports games
• Tennis play & court fun
• Pool games (45 minutes)
• Arts & Crafts
Click here for registration form
SUMMER POOL GUARDS CAMP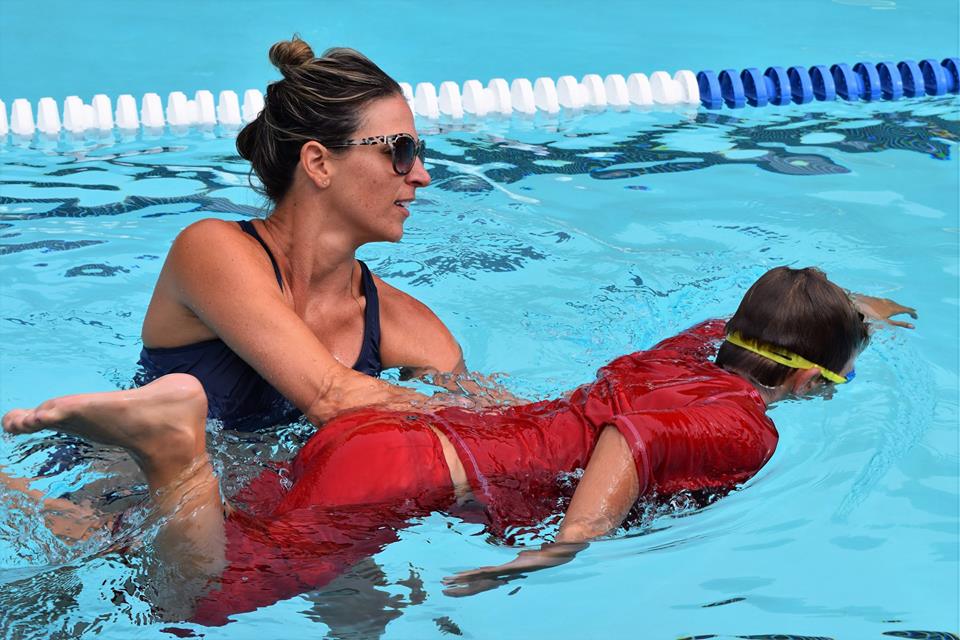 May 30- August 4

Two week sessions- 9-12pm

The La Madrona Pool Guards Program will introduce children to the skills necessary for lifeguarding and aquatics safety. This two week program offers activities such as swim lessons, rescue skills practice, paddle board practice, stretching and strength building exercises along with team building games and fun. Participants will be divided into two groups of 12 based on age and ability. Ages* 6-12 are welcome. All participants must be able to swim one pool length of freestyle, have the ability to float on their back and tread water for 30 seconds. This is a great opportunity to advance in your water safety skills and become a better swimmer for life!

*The ages are a general guide – an assessment may be needed. Please contact Aquatics Director, Kyle Gorham for more information: [email protected].

A typical day for Pool Guards:
• Warm up/exercise and stretching
• Swim lesson (30-45 minutes)
• Snack break and sunscreen re-application
• Paddle board and rescue skills practice
• Team building games and fun
Click here for registration form
SUMMER TENNIS CAMP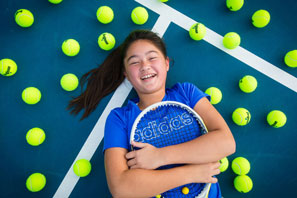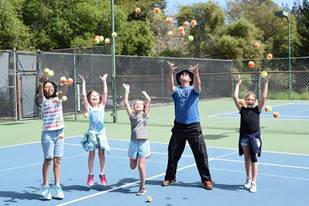 May 30- August 4

One week sessions- 10-1pm

Tennis Camp is an exciting week of quality tennis instruction, led by tennis professionals. We will offer drills to develop or improve your child's game, as well as super fun games that will make them smile. Groups will be limited to 8 participants.

Click here for registration form
HIGH PERFORMANCE TENNIS ACADEMY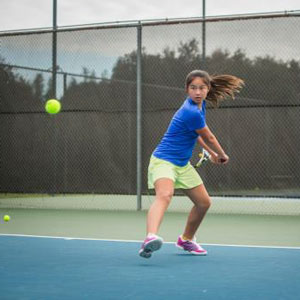 May 30- August 4

This summer program is ideal for the competitive player looking to improve their overall game. The main qualification is a strong desire and motivation to play tennis. There will be opportunities to play practice matches and/or interclub throughout the summer.

Click here for registration form
Camp Cancelation Policy- Cancelations must be given one week in advance for a partial refund (50%). Three weeks in advance for full refund.
Group Exercise Class Updates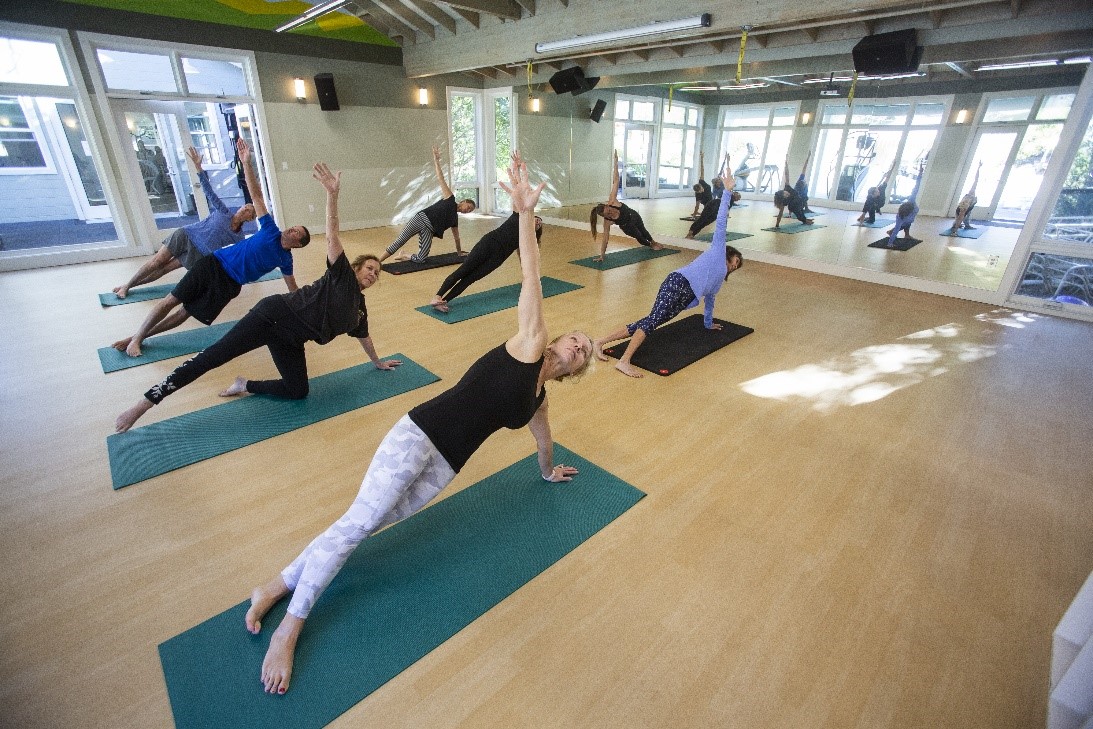 Body Blast with Heidi on Mondays at 10am
This 60 minute class is a total body workout! Increase your cardiovascular capacity, muscular strength and flexibility through a variety of exercises that include hand weights, sponge balls, BOSU's, steps and Pilates. This workout will energize you and leave you feeling fit and fabulous!
30/30 Pilates Props and Myofacial Release with Jenna on Wednesdays at 12:30pm
The first half of this class will be using Pilates props such as: Resistance Bands, Stability Balls and Pilates Balls to strengthen and balance out the body.

The second half will utilize the Foam Roller to massage and release tight muscles and fascia, stretch, and increase muscle activation and mobility. The technique can be used as a stand-alone practice, a cool down, and a warm up before a work out.
Yoga for Teens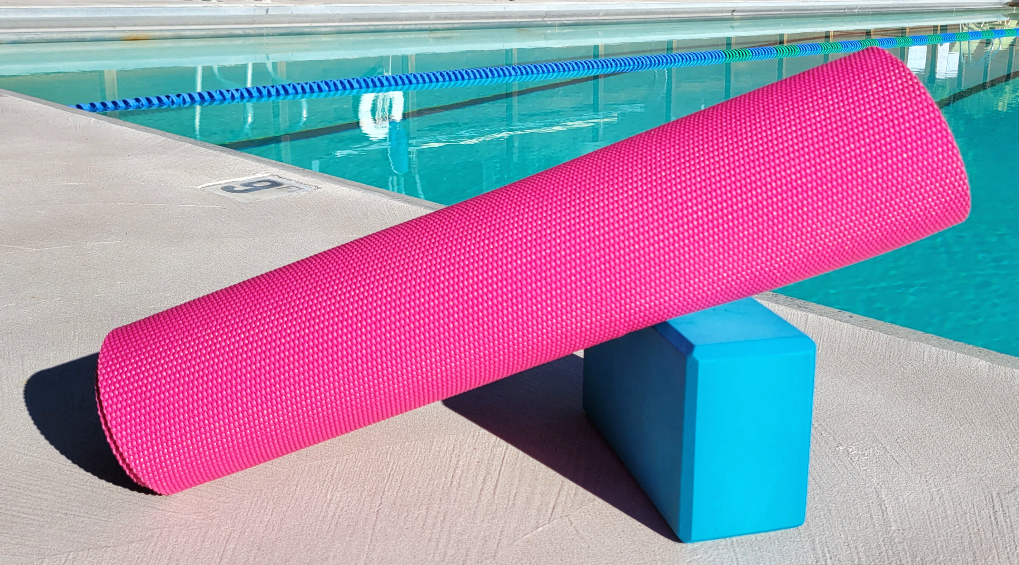 Sunday, May 21st, 7pm – 7:45pm
This class gives teens a chance to have some fun and connect with friends, while benefiting from the practice of yoga. The class includes pranayama (breath work), asana (postures) and a short 5-minute guided meditation as effective tools for teen well-being, focus and improved sleep. Free to members. Taught by Sue Barnes (RYT-500).
Aquatics
Swim Team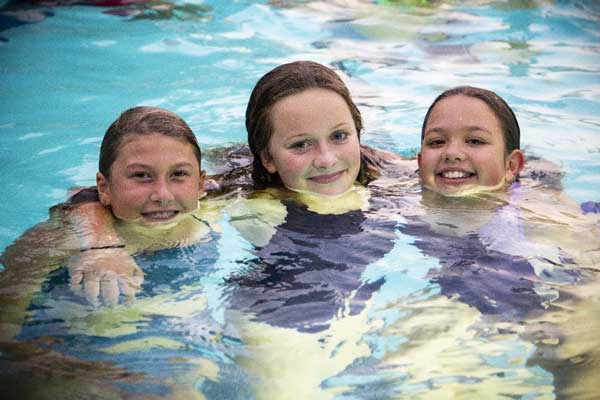 The swim team is a pre-competitive team. The team practices focus on being fun while getting swimmers comfortable being in a lap pool and working with stroke development, technique and endurance. We also expand on swim team knowledge. Ages 5.5-14 years old are welcome. All swimmers must be able to swim one length of the lap pool and be able to float on their back, an assessment may be needed.
Spring - April 10th-May 18th (3 weeks) - Spaces in Group A!!
Registrations can be through your member account or directly by the Aquatics Director at 831-438-1072 ex 104 or [email protected].
Spring Swim Meet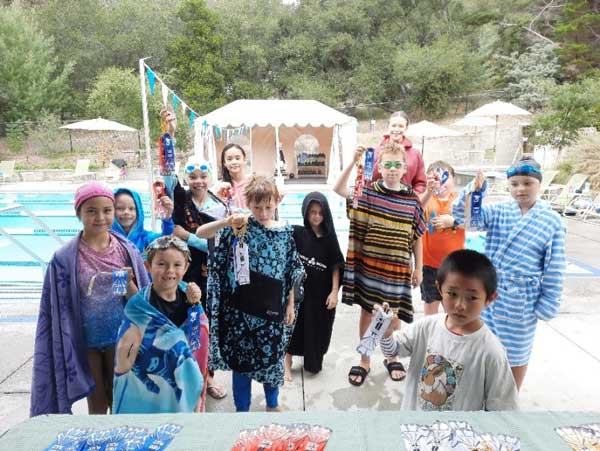 La Madrona Aquatics Department is proud to announce the return of our annual swim meets! We will be hosting our first swim meet of 2023 near the end of our Spring Season. Come join us at the club for a fun morning of races in the Lap Pool. We want to give our swimmers the chance to practice their swimming skills that they have been honing in our swim team program throughout the Fall. There is nothing like quite the excitement and cheers as each swimmer makes it across the pool.
Saturday, May 20th 8:30a-12:30pm
To register please contact the Aquatics Director at 831-438-1072 ex 104 or [email protected].
Parent and Me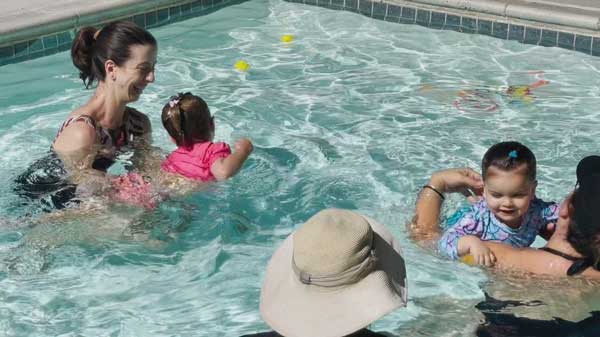 Come join us and learn how to comfortably introduce your child to being in the water for the first time. The small pool is warm and toasty, and the mid-mornings are crispy and light. Spaces are still available for those who want to enroll for a three week session. Drop-ins are welcome.

Early Summer (Tentative Dates)
Early Summer I – May 23rd-June 8th – Tuesday/Thursday
Early Summer II – June 13th-June 29th – Tuesday/Thursday
Early Summer Weekend – May 27th-July 1st – Saturday
Early Summer Weekend – May 28th-July 2nd – Sunday

Please contact the Aquatics office at [email protected]


New Adult Tennis Clinic Schedule starting the week of 5/8/2023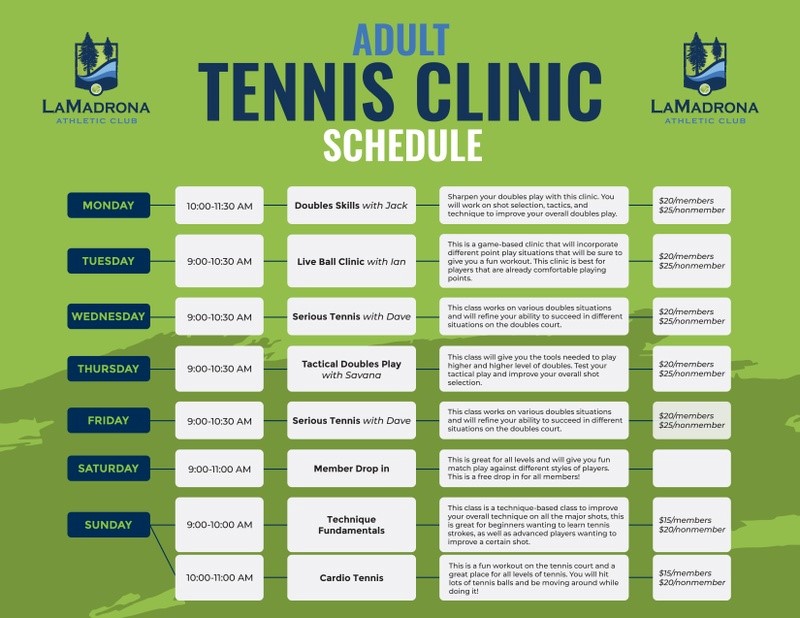 Summer Junior Tennis Camps registrations are now open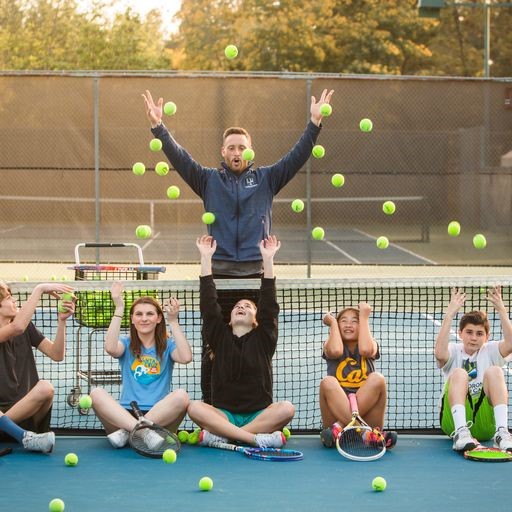 We have options for all levels of tennis players, from just beginning to the competitive advanced players. Our summer tennis camps will take place this summer Mon-Fri 10:00 am - 1:00 pm. This is appropriate for all levels, even just beginning! We will also offer a High Performance group geared for tournament and high school level players, which will take place 1:00 pm - 4:00 pm.

We will still be continuing our Saturday Toddler Tennis(ages 3-6) and Junior Rookies group(7+) from 11:00-12:00. This is a great opportunity to get kids of all ages started and improve their tennis skills!

You can register for any of the summer programs at our clubhouse, or directly with Ian Chadwell at [email protected]
Tuesday Night Team Tennis!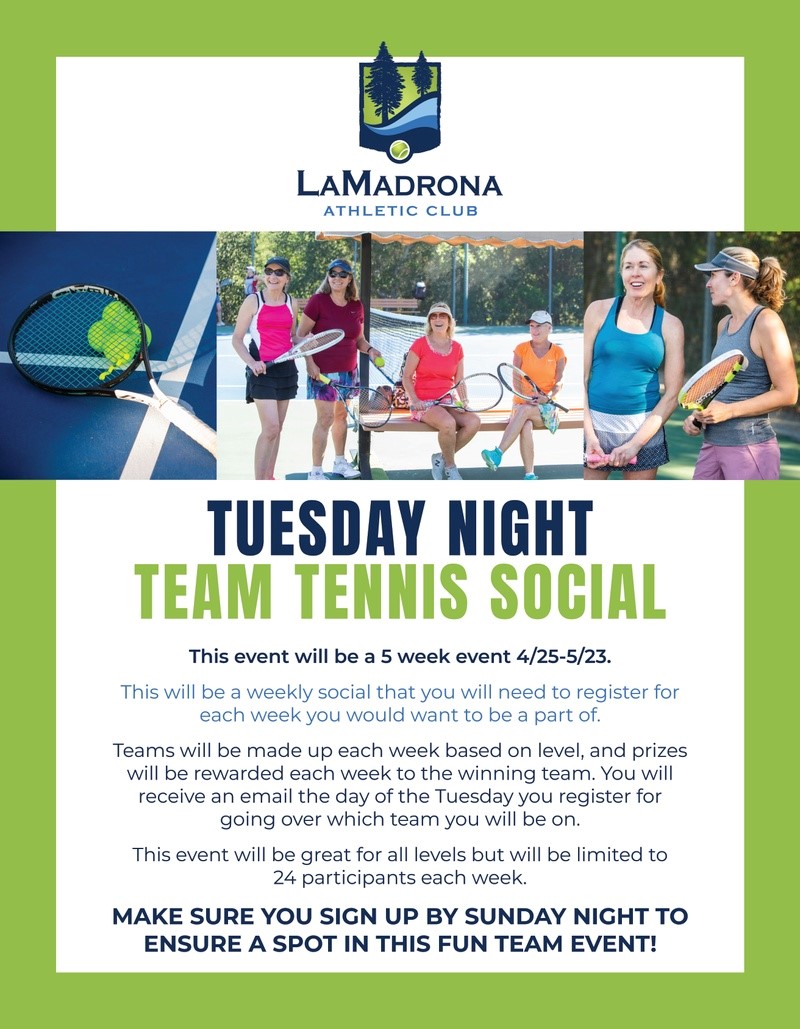 We had a great turnout for the first week of Tuesday Night Team Tennis, and look forward to continuing this season until 5/23. If you have not registered you can still do this for the upcoming Tuesdays. For any questions reach out to [email protected]. MVP's for week 1 Bill Ruskin and Ysraelya Dolinger, both received guest passes!
Current USTA Team Updates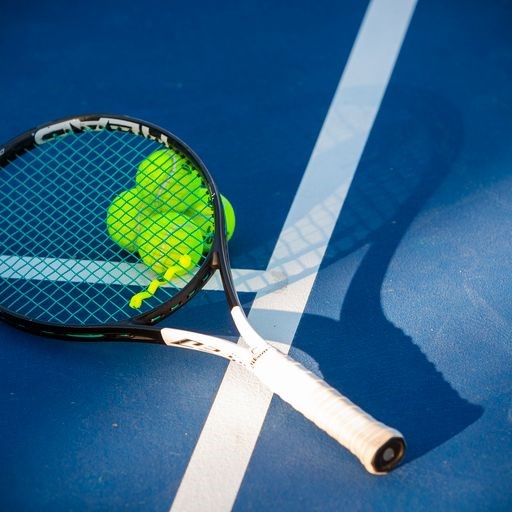 Men 8.0 USTA Team are now 3-3 and in 3rd place with 4 matches left! Their next home match is 5/13 at 2:30

Women 7.0 USTA Team are rounding the corner of their season with 3 home matches in their last 4 of the season. Their next home match is 5/7 at 2:30 pm.

Women 3.5 USTA Team are just getting their season going. This is always a fun format to watch as they compete across 5 courts! Their next home match is 5/13 at 11:30am.

Women 4.0 USTA Team will be playing their next home match on 5/7 at 11:30 am. Come out and support the Women play after the Sunday Tennis Clinics!

Men 4.5 USTA Team continues to battle through the tough matchups. Their next home match will be 5 / 6 at 12:30.

If you are of level to play on any of these teams you can register at USTA La Madrona Teams

If you have any questions regarding appropriate level, registrations, or any USTA questions, please reach out to Ian Chadwell at [email protected]
We Care About You & Your Kids Safety!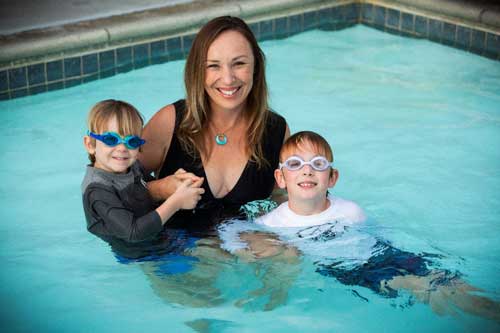 Pool weather is coming and we are excited!!! This is the time of year our club can really shine and be the one stop shop for your family fun.

Using the pools become a highlight and we want everyone to be safe!

Please make sure you are directly supervising your children under 14 when at the Club.

Even with lifeguards on duty, which there will be this summer, it is imperative that children in the pool never be left unattended or not directly supervised.

Drowning is fast and silent. It can happen in as little as 20-60 seconds. Drowning doesn't always look like we would expect.

Water watcher reminder cards will be passed out this summer.

We look forward to a safe and fun summer!