A Note from Kristina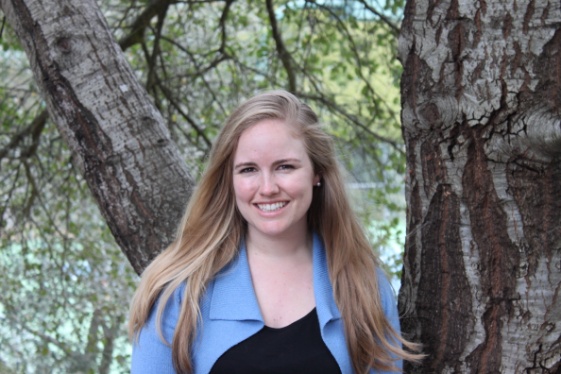 I hope everyone has been enjoying our newsletters. It has officially been a year since we started them. We have had a great time including fun recaps, fitness tips, new class promotions, and member highlights. Please don't hesitate to let us know if there is anything that would be of interest to you and your reading that we don't already include. Our goal is to make them as informational and interesting as possible.
I would like to thank everyone that has been donating and participating in our World Series Fitness fundraiser f or Gavin Jack. We are currently at almost $700 in donations, with over 50 people participating! We never thought we would have had such amazing support and participation. It is has been terrific! We still have a ways to meet our goal, so don't forget to make a donation if you can. Even though, our World Series Fitness Game is ending November 3rd, we will be accepting donations for Gavin Jack till November 15th.
Our large facility improvements have taken a bit longer than expected to get passed through the county building department. I will continue to update everyone on them in the months to come. In the meantime we are excited to announce, we will be redoing the locker room flooring, getting a new entrance sign, tennis landing lighting, and tvs in the fitness room, in the very near future.
Don't forget to like our Facebook!
Take care,
Kristina Mueller
General Manager
831-438-1072
[email protected]


Tennis Survey
Calling all tennis players, we would like to hear from you! Please assist us in creating the best tennis program on the central coast for you by giving us your feedback. This is an opportunity for you to share what you enjoy about the program and what improvements you feel can be made.
USTA players- we must hear from you! Tell us what leagues you want to play in 2014. This is vital so we can see what is most popular and how many teams are needed.
2nd Annual Holiday Wreath Making Night
Tuesday, December 3rd & Friday, December 6th
6pm
Back by popular demand! Wreath making night is almost here! Since last year was such a success, we will be hosting two different nights to make a wreath.

Come create your own beautiful wreath with grapevines, greens and berries all collected for you from our own La Madrona grounds.

$15 per person
Sign up in the Clubhouse, space is limited.


Bunco Night
Another bunco night in the books! Members and staff enjoyed an exciting night of bunco this past week over great food and wine. Congratulations to Ann Sayer and Daphne Disanto who split the title for most Buncos with Daphne winning last Bunko and the prized Bunko Monkey! Thanks to all who attended!


Club Championship
Our singles club championships took place last Saturday afternoon, and some great matches were played. Congratulations to our 4.0 division winner, Sam Holland, who defeated Walter Heil 8-6 for the title! Honorable mention goes to Walter Heil and Bob St Claire, their match went into a tie-breaker and sent Bob into singles retirement... For all you singles players out there, check out our new singles ladder resulting from the championships and consider challenging those on the ladder! We will be having more information on our Club Ladder soon so stayed tuned!
Interested in joining a La Madrona running group?
Run with our trainer Tracy Yost for fun or to train for Turkey Trot November 23rd at Natural Bridges.
Possible Training times:
Saturday mornings at Fleet Feet in Aptos, or evenings at 5:30pm in Scotts Valley.

Sign-up sheets available in clubhouse and fitness room.



Flexible Benefits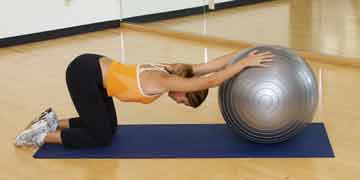 Most people take part in aerobic activity to improve their cardiovascular endurance and burn fat. People weight-train to maintain lean muscle tissue and build strength. Those are the two most important elements of a fitness program, right?
Actually, there are three important elements. Regrettably, flexibility training is often neglected.
Flexibility training:
Allows greater freedom of movement and improved posture
Increases physical and mental relaxation
Releases muscle tension and soreness
Reduces the risk of injury
Some people are naturally more flexible. Flexibility is primarily due to one's genetics, gender, age, body shape and level of physical activity. As people grow older, they tend to lose flexibility, usually as a result of inactivity, but partially because of the aging process itself. The less active you are, the less flexible you are likely to be. As with cardiovascular endurance and muscle strength, flexibility will improve with regular training.
Stretch for Success
Before stretching, take a few minutes to warm up, as stretching cold muscles may increase your chances for injury. Begin with a simple, low-intensity warm-up, such as easy walking while swinging the arms in a wide circle. Spend at least five to 10 minutes warming up prior to stretching. The general recommendation for people starting an exercise program is to perform gentle dynamic-type stretches before a workout and static stretches after exercise.
When performing a static stretch:
Take a deep breath and slowly exhale as you gently stretch the muscle to a point of tension
Hold the stretch for 15 to 30 seconds, relax and then repeat the stretch two to four more times
Dynamic stretches are more advanced and should be instructed by a qualified professional
Avoid these stretching mistakes:
Don't bounce a stretch. Holding a stretch is more effective and there is less risk of injury.
Don't stretch a muscle that is not warmed up.
Don't strain or push a muscle too far. If a stretch hurts, ease up.
Don't hold your breath during the stretch. Continue to breathe normally.
Fitting Stretching Into a Compressed Schedule
Ideally, at least 30 minutes, three times per week, should be spent on flexibility training. But even a mere five minutes of stretching at the end of an exercise session is better than nothing to reduce potential muscle soreness. And all aerobic activity should be followed by at least a few minutes of stretching.
Here are some tips for fitting stretching into an overbooked schedule:
If you don't have time to sufficiently warm up before stretching, try doing a few stretches immediately after a shower or while soaking in a hot tub. The hot water elevates body and muscle temperature enough to make them more receptive to stretching.
Try a few simple stretches before getting out of bed in the morning. Wake yourself up with a few full-body stretches by gently pointing the toes and reaching your arms above your head. This can clear your mind and help jump-start your morning.
Take a stretching class such as yoga or tai chi. Scheduling a class will help you to stick with a regular stretching program.
Reprinted from the American Council on Exercise
Workout 101 & Stretch 101 with Tracy Yost!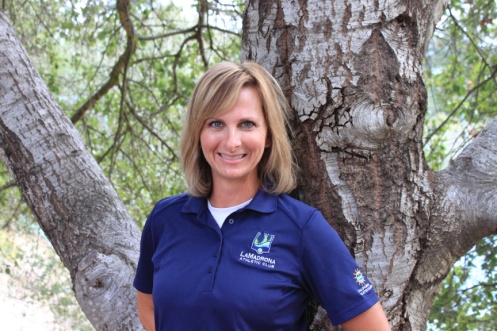 Tuesday's and Thursday's at 12:00pm
(in fitness room)


12:00pm Workout 101
This 30 minute class takes you through the basics: Increasing flexibility, range of motion, coordination, balance, core strength and stability with an emphasis on proper form. Intended for beginners, this class is included in your membership.
12:30pm Stretch 101
Want to enjoy some of the benefits of yoga without doing downward dogs? This 30 minute quiet class will take you through a series of movements & stretches mostly on the mat. Improve flexibility, increase range of motion in joints, relieve muscle tightness, and release stress. No equipment required. Members are encouraged to bring their own mats. Yoga straps welcome. This class is included in your membership.


Kids' Fall Craft & Movie Night
Many children and parents showed up to enjoy in the craft making of caramel apples, cookie decorating, spider-web hands, and lollipop ghosts! Happy Halloween!

The movie night was also a great success! The kids thoroughly enjoyed themselves loading up on treats, popcorn, pumpkin pizza, and gummy worm ice all while playing games, doing crafts and watching Bedknobs and Broomsticks!
HALLOWEEN FUN FOR SWIM PROGRAMS:
Check out the fabulous swim team kids having some Halloween fun with Coach Jen! It is never a dull moment at La Madrona Athletic Club. Who knew pumpkins float?


FALL SWIM MEET
Come one, come all to the swim meet for the fall! Our fall swim meet will be held on Saturday, November 9th from 9am to 12pm. The main pool, baby pool and family hot tub will be closed during this time to accommodate our young swimmers. Please stop by to help cheer the team on.
Aquatics Updates
THANKSGIVING BREAK FOR SWIM PROGRAMS
The swim programs will be on break from November 15th through December 1st for the Thanksgiving holiday. Swim programs will resume on December 2nd.

PRE-WINTER SWIM CALENDAR
There will be some new and exciting programming available during the pre-winter swim season, December 2nd through December 20th. A swim camp for kids, stroke clinic for adults, and themed water aerobics days: dance, yoga, cardio, and therapy. Stay tuned for details about these new classes.

WINTER BREAK FOR SWIM PROGRAMS
The swim programs will be on break from December 21st through January 12th to observe the winter holidays. The winter calendar will resume on January 13th with swim lessons for all ages, swim team for kids and water aerobics for adults. If there is a class or program you would like to see added, please contact aquatics director, Jennifer Kruse at [email protected] with your suggestions.


Halloween
Things sure got spooky around here at the Club. The entire staff was replaced by all these characters and animals! Check out the pictures….


La Madrona's High School Girls Tennis All-stars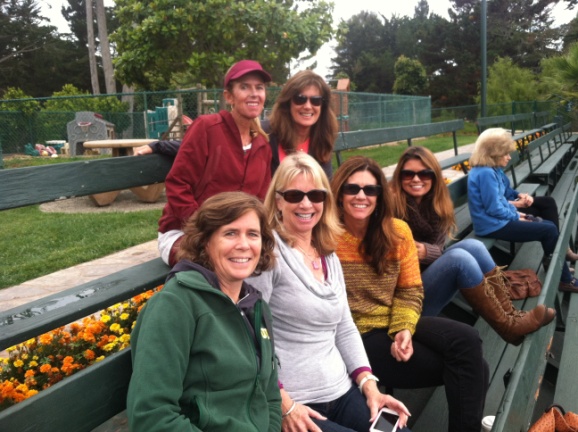 La Madrona had seven high school varsity players in the Santa Cruz Coast Athletic League tennis championship. Congratulations girls! We are all so proud of you. Pictured are some of the proud fans and three of the young ladies. Way to go!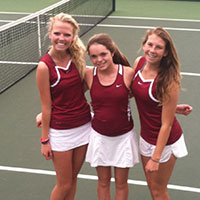 The players that competed were: Caroline Casper, Claire Casper, Desi Rakela (pictured), Nicole Laporte (pictured), Madi McCarthy, Phoebe Codiga (pictured), Elana Weingord


Looking for a meeting space?
Do you know of any non-profit organizations that are looking for a space to host an event or meeting? If so, we would like to extend an invitation to them to do so here at La Madrona. Also, we are always on the lookout for our next La Madrona Gives Back company to partner with. Please contact General Manager, Kristina Mueller if your organization or one you know of is interested in our facilities or assistance. We are looking to support our local non-profits in need as much as we can!
MAIN POOL CLOSURE FOR REPAIRS
Our main pool will be resurfaced from Sunday, November 17th through Tuesday, November 26th** to repair the defects in the plaster surface. Fortunately, the defective products used to resurface the pool two years ago were under warranty, and the new repairs are getting done at no additional cost.

The rest of the club facilities including other pools will remain open during construction. There will be fiberglass dust and resin odors at different times. Please contact General Manager, Kristina Mueller at [email protected] or at 831-438-1072 for more information.
** date is an estimation- it could be open sooner or later than date listed