Fall Swim Meet
Saturday, November 8th at 9am
Come cheer on our La Madrona swim team kids as they compete in the fall swim meet.

The large pool will be closed during the swim meet.


Holiday Save the Dates:
Thursday, December 4th- Wreath Making Night
Friday, December 12th- Holiday Open House
Wednesday, December 17th- Kids Holiday Craft Night


Family Doubles Tournament Winners
We had 30 family members and friends come together for an exciting day of family doubles! Congratulations to the winners Craig Kazan and Claire Casper taking 1st place in the Advanced Division over runner-ups John Bargetto and Bella Dyc-Oneal. In the Intermediate Division, congratulations to Sybille and Mellissa Miller for taking first place over runner-ups Julie Wyatt and Stuart Woodhams.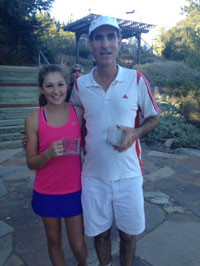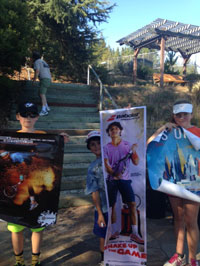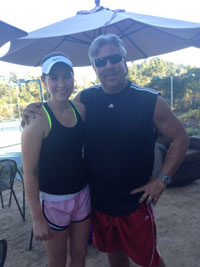 Update from Junior Tennis Program
Hello Tennis moms and Dads! What a phenomenal Fall Season!!...kids and instructors are having more fun than ever seeing the improvement of the students controlling the ball and gaining skills day by day...Congratulations to all students.

Remember, No class on Halloween day.

This year we are having a Junior Tennis School "Holiday Season". This season will run the exact days and times like the Fall season but only for 3 weeks:

December 1-5
December 8-12
December 15-19

Thank you all, Happy Holidays and see you at the courts!!!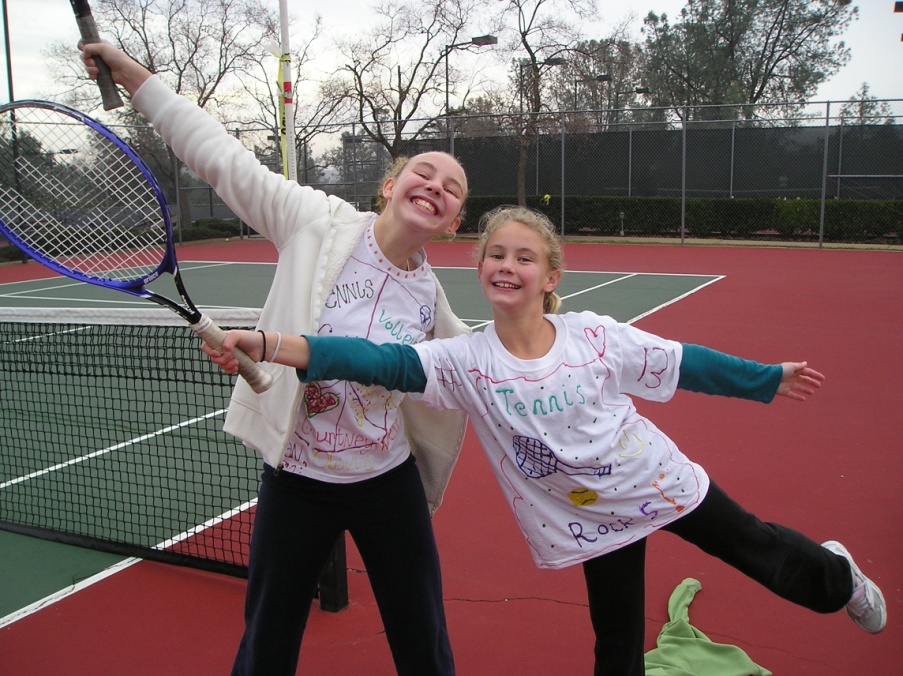 Winter Hours Begin November 8th
As normal, the Club will be closing at 8pm on Saturdays and Sundays for the winter. The change will go into effect beginning the weekend of November 8th & 9th. Also, we will be closed on Thanksgiving Day.


Switch to Online Billing and get 3 Guest Passes
This month is your last opportunity to switch to online billing and receive 3 guest passes! This deal will be ending on November 30th so please stop by the Clubhouse or call ASAP! Switching to online billing helps the club and the environment by reducing our usage of paper envelopes and paper bills.


CHARGE UP YOUR HEALTH
THE
 HOLIDAY
 SEASON 
WITH
 ITS 
INDULGENCES 
IS JUST
 AROUND 
THE 
CORNER!
GIFT 
CERTIFICATES 
FOR 
YOUR 
LOVED
 ONES
 AVAILABLE
 UPON 
REQUEST!
LIMITED 
DURING 
NOVEMBER
 AND
 DECEMBER:
60 
MINUTES
ONLY $80
30 
MINUTES
ONLY
$40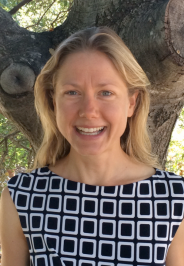 Welcome
 Jacqueline 
the
 New 
Kid
 on 
the 
Block at 
La
Madrona 
Athletic
Club! She is an oldie when it comes to providing her nutritional expertise and guidance to individuals of all ages and activity levels. Jacqueline's flaming passion and enthusiasm for her profession motivate and enable clients to make lifelong nutritional changes and to meet personal nutrition goals through one-on-one consultations.

Whether you seek an expert's opinion on the 
latest 
confusing 
nutrition 
research
 or
 you would 
like 
to
 get
 an
 answer 
to
 your
 questions 
about 
optimal
 sports 
nutrition, 
vitamin
 supplements, 
high
 cholesterol,
 weight
loss,
 food
 sensitivities,
 or 
any 
other
 nutrition concerns 
you 
may 
have,
 contact 
our
 Registered
 Dietitian
 Jacqueline
 Ernst‐Smith 
via email
at
[email protected] 
or
 call
 her 
at
 831.278.1721!


Total Body Fitness 4-Week Programs
only $399

Our qualified staff of Personal Trainers, Yoga Therapist and Registered Dietitian, can develop a comprehensive plan to set Health and Wellness goals, and provide you with the tools to successfully achieve them!
(Choose the package that best meets your needs)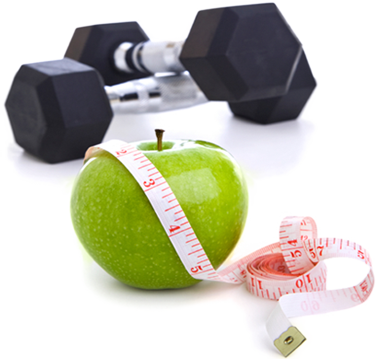 Package A
• 4 one hour Personal Training sessions (can be used as 8 30-minute sessions)
• 75 minute Nutritional Assessment
• 60 minute Nutritional follow-up
Package B
• 4 one hour Private Yoga sessions
• 75 minute Nutritional Assessment
• 60 minute Nutritional follow-up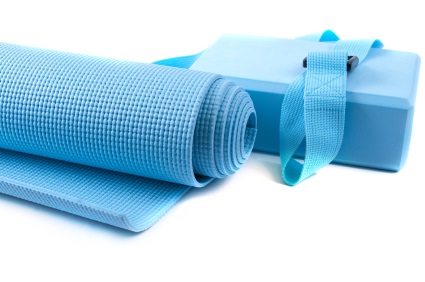 Package C
• 2 one hour Personal Training sessions (can be used as 4 30-minute sessions)
• 2 one hour Private Yoga sessions
• 75 minute Nutritional Assessment
• 60 minute Nutritional follow-up
Contact Nicole Hurford, Fitness Director to schedule your program today!
(831) 325-1965

"The greatest wealth is health"
-Virgil


ENJOY THE HOLIDAYS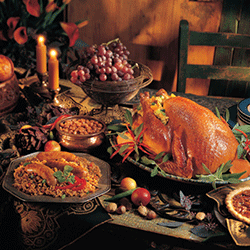 WITHOUT THE WEIGHT GAIN!
(Source: Academy of Nutrition and Dietetics, eatright.org)

On average, Americans gain approximately one to two pounds during the holiday season. While this weight gain isn't dramatic, research shows it tends to stick and accumulate over the years. With just a few strategies, you can avoid holiday weight gain while still enjoying friends, family, and the holiday feast!
In preparation for a big holiday party or feast, do not skip meals throughout the day. This can result in overeating later. It is especially important to eat breakfast, as research shows that those who eat this morning meal tend to consume fewer calories throughout the day. High-fiber foods will satisfy hunger but are lower in calories, so include fruits, vegetables, and whole grains in your meals.
Holiday meals tend to be large, buffet-style and include second and third helpings. While most wouldn't consider eating an entire cake, a common mistake is eating large portions of foods that are perceived as healthy. Including nutrient-rich foods in your diet is great, just remember that these foods have calories too and should be enjoyed in moderation.
Using the following approaches at your holiday dinner table will help you to maintain a healthful eating plan—one that can also include dessert!
Use a smaller plate. This allows you to put less food on your plate and encourages proper portion sizes.
Start by filling your plate with vegetables and salad before going to the entrees and desserts. Research shows eating a salad before your meal can help you eat fewer calories overall.
Eat slowly and savor every bite, and before you go back for seconds wait 10 minutes to see if you really are still hungry.
For more information on eating healthy during the holidays and all year round, consult with Jacqueline Ernst-Smith MS RDN Registered Dietitian at La Madrona Athletic Club via
phone: 831.278.1721 or email: [email protected]


New Water Aerobics class!!! FREE with membership.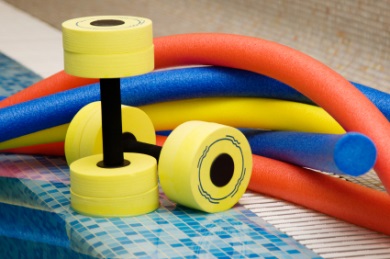 Saturdays at 9am, beginning October 18th
with Laurel Keeffe.

Working out in the water provides a full body workout without undue stress on the joints while it increases muscle strength and endurance due to waters built-in resistance. The one hour class includes a warm up, cardio, strengthening, flexibility work and cool down stretches. Using movements adapted to water from aerobics, yoga, pilates and karate, you get a challenging workout that will leave you feeling stronger and refreshed. Classes will include working out in the shallow and the deep water. We will use noodles in the deep water to make sure you stay afloat – and to enhance the workout. Water Aerobics is a great workout for everyone, so join in and have some fun!
Suggestions: It's a good idea to bring water to drink during the class. You do work up a sweat during the workout, you just don't know it. Shoes you can wear in the water are good idea as is a hat and sunglasses.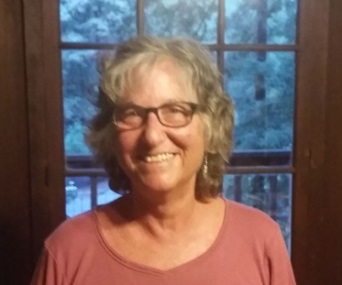 Our new instructor, Laurel Keeffe has been proud to be a water aerobics instructor for more than 15 years, assisting people as they learn to love working out in the water. She is certified through the Aquatic Exercise Association and has a strong focus on moving your body in the most effective ways to increase endurance, flexibility, balance and range of motion.
October First Friday Fitness Challenge Winners!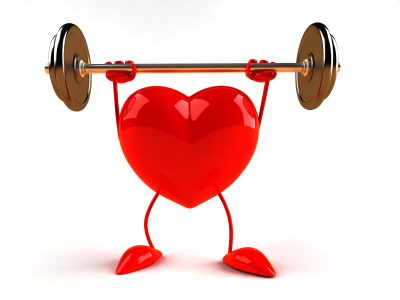 Kerry Benoit & Dave Galyardt

Congratulations to Kerry and Dave
for their first place tie with 5 points each!