Announcements
LED Tennis Court Lights Coming Next Month!
We are thrilled to announce the Club will be investing in LED tennis court lights. The new lights are scheduled to be installed the beginning of next month. There will be very minimal court down time, if any.
New Club Software Programing
We have been working hard to get prepared for our new club software. Tuesday, November 13, is the big first day of use! The new enhanced software includes features such as online registration, online payments, online bookings, and online court reservations.
"NEW" Trail Hiking Fitness Class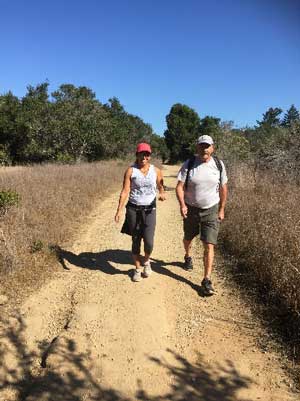 3rd Saturday of the month - 10:15-12:00
Get some great exercise end enjoy the trails in Santa Cruz County with your La Madrona friends. Join us for a 1.5 hour, fast-paced hike, the 3rd Saturday of every month. Bring your reusable water bottle, hiking shoes and pack a lunch if you want stay and socialize afterwards. We will hike rain or shine, but we will cancel if there is high wind or thunderstorms. Sign up in the clubhouse, no fee.
November17th – Henry Cowell State Park
December 15th -Pogonip


La Madrona Featured Staff Member: Brenda Sproule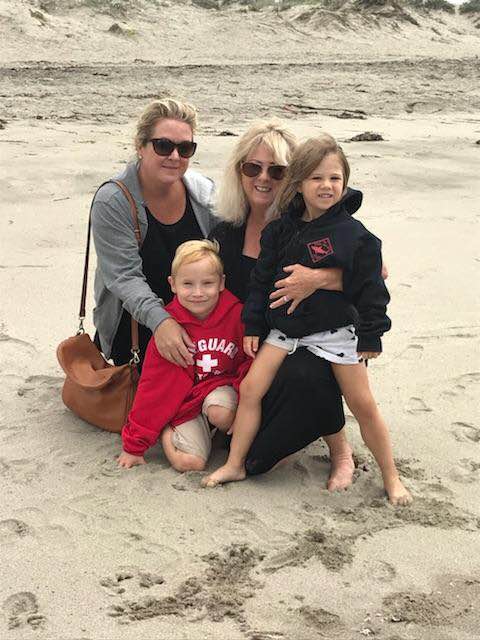 What is your favorite thing to do when you are not working?
I have lots of things I love to do when I am not working. Simply walking on Westcliff Drive is wonderful, anything to be near or in the ocean. Riding my motorcycle and relaxing with a great book are at the top of my list too ..... that is unless it's ski season.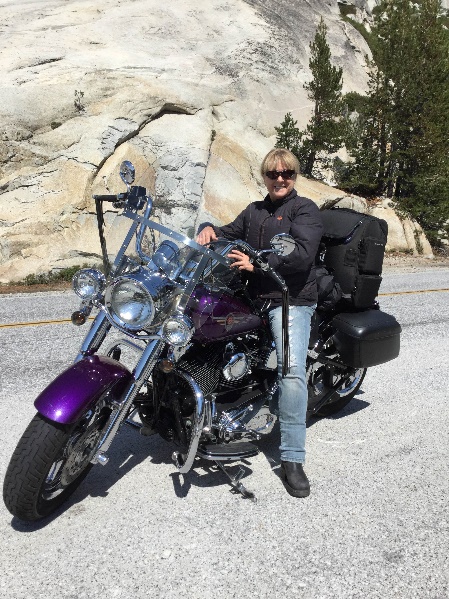 What is your favorite Santa Cruz restaurant?
There are so many incredible restaurants in our area....but my favorite restaurants are Cafe Sparrow in Aptos, Cafe Cruz, the Crows Nest and of course the Shadowbrook.

What is the best vacation you have ever taken?
The vacation question is loaded! I cannot answer that question without mentioning time spent as often as possible with my daughter, son in law and grandkids in Germany....always filled with amazing adventures. But true favorite vacations are a toss-up , my husband and I riding our motorcycles to the Grand Canyon AND 10 days in Costa Rica with 5 of my favorite girlfriends are my top 2!



Club Hours Update:
With daylight savings beginning, the Club winter hours will soon take effect.
Winter Hours
Monday-Friday 6am-9pm
Saturday 7am-8pm
Sunday 7am-8pm
Effective November 5th
Reminder:
Club Closed at 6pm on Halloween
Club Closed on Thanksgiving


La Madrona 50th Anniversary Celebration
November 5th-November 11th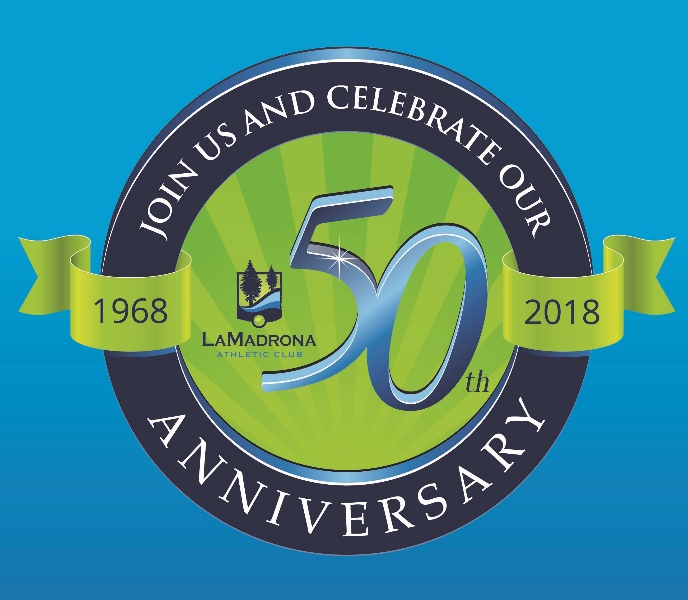 Come celebrate La Madrona's 50th Anniversary with us! We have a jam packed week of throwback events for you. All events are complimentary for members and we hope you can make it!

Monday
11am Aquathentics

Tuesday
11:30am Adult Water Ballet

Wednesday
11am Aquathentics

Thursday
3:30 Family Water Ballet
5pm Slim & Trim Fitness Class

Friday
11am Aquathentics
BIG CELEBRATION BASH
5:30 Wooden Racquet Tennis Mixer
6pm-9pm Live Band & Happy Hour Drinks
7:30pm Tennis Clothing Fashion Show

Saturday & Sunday
9-1pm Mixed Doubles Mai Tai Classic

Show up in your best throwback outfit to each event and win a chance at a prize!

All events are for drop in. Please contact the club with any questions.
Wooden Racquet Social, Live Band & Fashion Show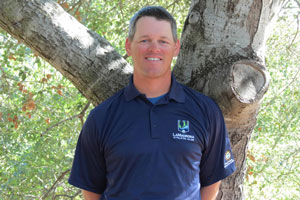 Hello members
First, I want to take a few minutes to thank each and every one of you who have sent their best wishes for our new Baby Lily born on September 26th. She is a joy and we are very much enjoying our new family of four. Thank You Thank You! But with a new baby also comes a busier life, so I also want to say how much I appreciate everyone's patience when I am a little late in responding to your emails or inquiries. I appreciate it!
Back to tennis life! Next week, the week of November 5th to 11th, we will have a few events to celebrate La Madrona's 50th. Be on the lookout for fun activities all around the club but especially for some fun tennis activities to commemorate events held at the club in the past. The tennis events will start on Friday night with a live band (6-9pm) and a fashion show (730pm) on court 1. Join us prior to that on the tennis courts for a special wooden racquet social drop in from 530-7pm. There will be special prizes awarded to those with the best retro tennis attire.
On Saturday and Sunday, we will hold the Mai Tai mixed doubles classic. On Both days, Activities will start at 9am and end around 1 or 2pm depending on registration. The finals and a potluck will happen on Sunday around lunch time. Please email me if you are interested whether you have a partner or not.
As Always, you know where to find me. And please let me know if you have any comments or suggestion to make your tennis life at La Madrona more enjoyable.

Cheers

Fred
P.S. If you have a wooden racquet, we would love to borrow it… thank you!


Kidz Club La Madrona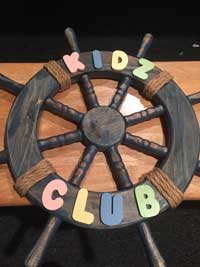 Kidz Club La Madrona
Fall Drop In Care Hours
September - December
Monday – Friday 8:30-11:30
Saturday 9:00-12:00

More Information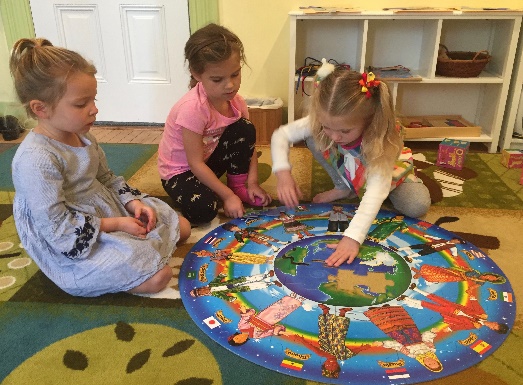 For more information or if you would like to discuss the options of how we can meet your childcare needs, please contact Christine our Childcare director at [email protected] or call 831-438=1072x101.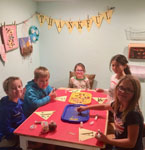 Parents/Kidz Night Out
Calling all kids to La Madrona to come play while your parents get a night out!
Join us for fitness room fun, snack & story time in the main clubhouse then a craft and games at Kidz Club La Madrona. Serving members and members friends ages 5+. (please feed your children dinner before arriving)

Saturday November 10th 5:30pm–7:30pm
6 spaces available Saturday 5:30pm–7:30pm
Family Pricing: $20.00/1 child, $10.00 each additional sibling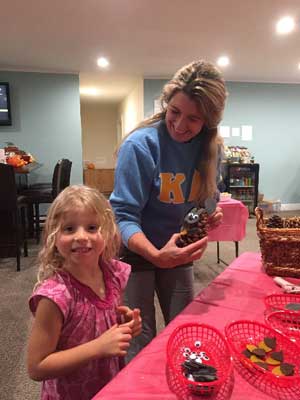 Family Craft Night
Wednesday November 14th Open house style 4:00-6:00pm. $10.00 per child.
Do you have creative kids! Come join us in the clubhouse to create fun crafts for the harvest season to adorn your home or give as gifts. Sign up in the clubhouse! Older children may be dropped off, ages under 7 may need assistance from their parents.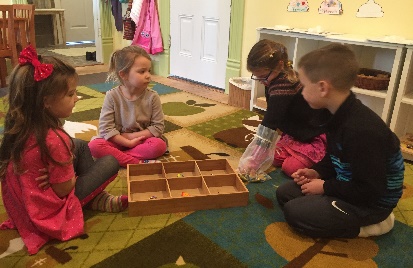 La Madrona 50th Anniversary Party Childcare
Kidz Club La Madrona will be offering childcare Friday November 9th
5:30-8:30pm $15/per child. Space is limited; please sign up in the clubhouse.

Upstairs playroom for ages 2-4
Downstairs classroom for ages 5+


Aquatics
Swim Team Update
Our La Madrona Fall Swim team has been in full swing and can you believe it is our last week? Swimmers are enjoying making new friends! Coach James has really enjoyed working with the children on proper technique, building endurance, and having fun! So much growth in the last w 10 weeks. Swimmers have really grown in their the freestyle stroke that requires alertness, patience and enthusiasm! Developing a good breathing technique is perhaps the biggest challenge for beginning and intermediate swimmers. : "Focus on your exhalation, not your inhalation." If you exhale under the water between breaths you only have to inhale when you go to breathe. This makes thing much easier.

This Saturday, November 3 is our Fall Swim Meet. Thanks to all who signed up and we are looking very forward to having a blast! There are still spaces for our Holiday swim team session. If you have any questions, or would like to sign up, contact Shaena Strubing, [email protected].


From the Desk of the Aquatics Coordinator, Amy: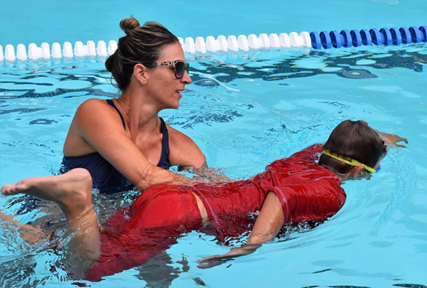 Get excited for Water Ballet class! 2 separate classes will be offered during the Club's 50th Anniversary Celebration Week:
Tuesday, 11/6 at 11:30am (Right after you vote! ;)) and Thursday 11/8 at 3:30pm.
This class is available to all members. Groovy floral swim caps offered to the first 12 participants!
Also, private and semi-private swim lessons are still being offered on a custom basis to members and guests alike!
Call the Club to schedule a lesson, or you can email Amy Barton at [email protected] .
We will be offering lessons year-round to any who would like to schedule them.


Fitness
Winter Group Fitness Class Schedule
Begins 11/5/18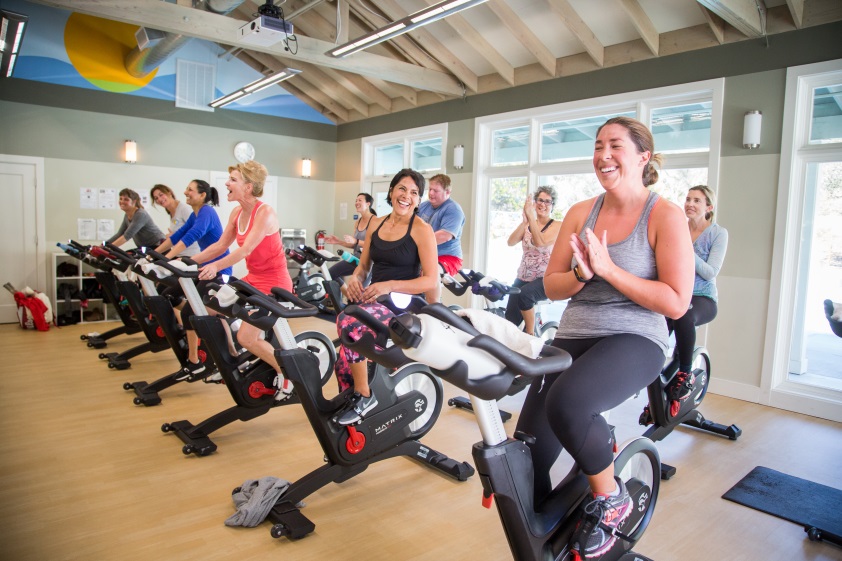 Monday 5:30pm Pilates with Sharon beginning 11/5/18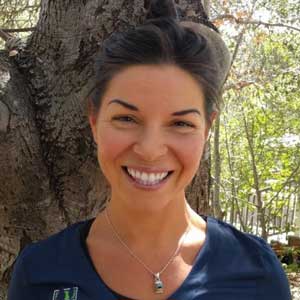 Personal Trainer/Pilates Instructor

For a free consultation contact Sharon at [email protected]
Welcome Heidi Davis to our fitness Department!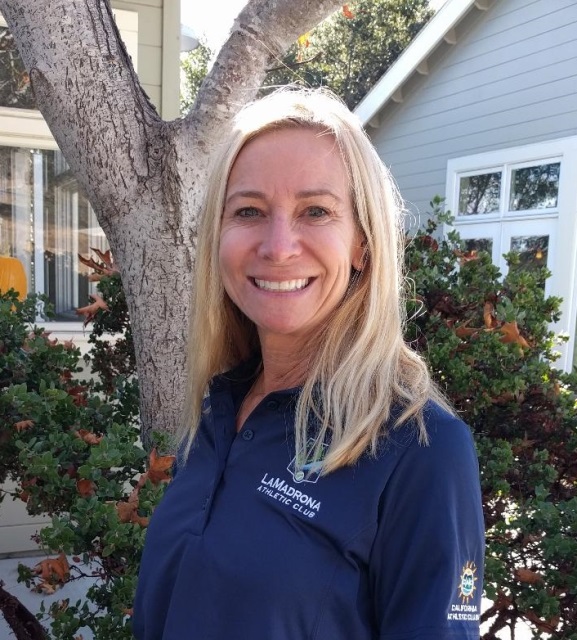 Dr. Heidi Davis is a physical education professor at West Valley College in Saratoga, California. She is a certified health fitness instructor through the American College of Sports Medicine. She has a master's degree in kinesiology from San Jose State University and a doctorate in educational leadership and change from Fielding Graduate University.

For more than 20 years Dr. Davis has instructed Fitness classes at colleges, universities, health clubs, cruise ships, and vacation resorts throughout Mexico, the Dominican Republic, Costa Rica, and Jamaica. She enjoys sharing her passion for Health Fitness with all of her students. She has special expertise in weight loss and motivation. Her multidisciplinary approach includes Pilates, yoga, and resistance training for sculpting the perfect body. Dr. Davis is honored to work with the outstanding students at West Valley College who often motivate her to stay strong during intense workouts.

Movement and Athletics have been a part of her life since age 5 when she began competitive swimming. During high school she participated in cross-country running. Today her interests include recreation golf and Tennis, and relaxing by the pool in Palm Desert California. She takes great pride and raising her two young children who are also very active, outgoing, and full of energy.

Heidi will be teaching Wednesday night Yoga beginning in November.


Have you tried our La Madrona Small Group Personal Training?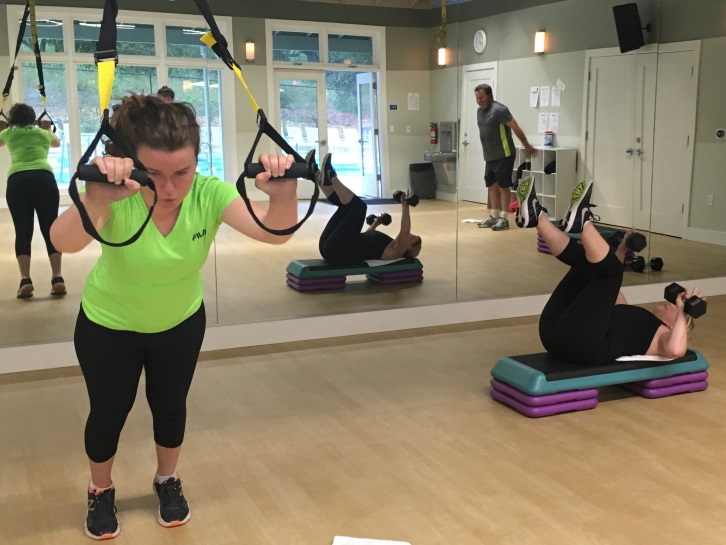 November Small Group Personal Training Classes:
FIT 10 with Cindy Bettencourt

Excel and take your training to the next level in this 4 week, Small Group Cross Training program (6 max). Includes goal setting, workout logs, nutritional guidance and fitness assessments.

Tuesday & Thursday 6am, Saturday 7am
Group Fitness Room

Fast & Furious 4 with Nicole Hurford

This class is designed to maximize your time & effort with 45 second blocks of Cardio, Lower Body, Upper Body, & Core that progress in difficulty. Using the principles of burst training (high intensity interval training) AND resistance training, (the two absolute BEST ways to develop lean muscle, burn more fat, and boost your metabolism) you will PUSH yourself farther than you think possible. Class consists of four blocks of four exercises repeated four times This class is designed for people who are physically and mentally ready and is not recommend for beginners. If you are ready to challenge yourself and ready to get in great shape, this is your class! 4 weeks, Small Group Personal Training (6 max).

Tuesday and Thursday 12:30pm
Group Fitness Room

Drop-in for only $25 (limited space available!)
Somatics & Yoga Workshop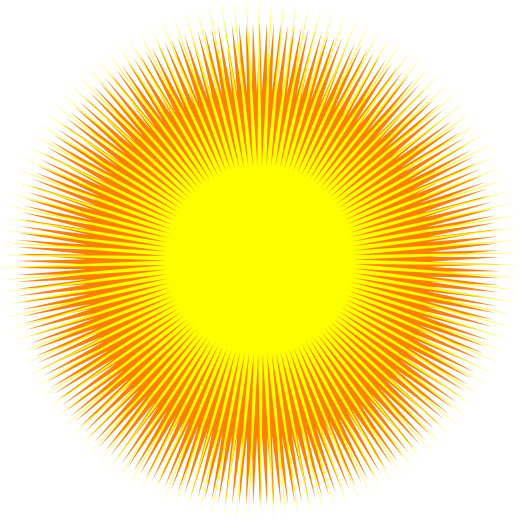 Sunday November 11th 10:45 - 1:30 PM
With Irene Ericksen & Mary Ellen Hannon

Nervous System Tune-Up for relief and prevention of stress and chronic pain. Somatics is an awareness practice that is experienced from the inside out. You will leave feeling deeply relaxed and energized.

$40 Members $45 Non-members
First Friday Active Adults Social

The first Friday of each month we will be offering an enhanced coffee & tea service for our adult members following our Active Adults Fitness Class.



Please join us Friday, November 2nd at 12:45pm, in our social area located outside our fitness building.