SWIM-A-THON FOR THE EVENHOUSE FAMILY

Pick up your Swim-a-thon card at the pool house for a chance to win weekly raffle prizes and support the Evanhouse family! Our member Veronique was diagnosed with Amyotrophic Lateral Sclerosis (ALS) this past Spring. ALS is a degenerative disease that is rapidly affecting Veronique's mobility, eventually confining her to a wheelchair. We all know that Veronique is a fighter who takes challenges in stride, and thinks of others first, but this disease is something she cannot face alone. Thank you for your donations that help prepare the Evanhouse family for the physical challenges ALS will bring. Game card purchase and straight donations can be made at the front desk and all proceeds with go directly to the Evenhouse Family.
FITNESS TENTS ARE COMING SOON!

Continue exercising safely outside through the winter months under one of our Fitness Tents. Tents will be installed and ready to use the first part of November.
HAVE YOU TRIED OUR LA MADRONA SMALL GROUP PERSONAL TRAINING?

FIT 10 with Rebecca Setziol: Tuesday & Thursday 6am, Saturday 8am
Fast & Furious 4 with Nicole Hurford: Tuesday & Thursday 12:30pm. Space is limited. Register
at front desk.
TENNIS UPDATE
Hello Members
As I sit here thinking about what to write, I feel like it's time for a little update on what I have been up to. I have heard from a few of you asking where I am since you have not seen my wonderful face around the club at certain times of the day. Well! Here it is, a little update to start us of:
Just like many of you, Covid has made my life complicated at best. Even before Covid my life was plentiful. Since Covid, I have found a new profession; Teacher to our wonderful 6 year old, Sophie. Yes she is 6 already and Lily, our youngest, is 2. Crazy! My new profession keeps me busy teaching, and learning ;-) , from 9-12 Monday to Friday. After a busy morning, I head to the club from 1-6 daily and teach to some of you and to our juniors. Then it's back home for bedtime routine. Emails and other work stuff are my late night work. It's 1130pm now and I am almost done with this newsletter and getting ready to wrap up my day and it will start again at 630 tomorrow morning. In a nut shell, THAT'S IT! Just repeat daily…
Now! One might ask where I find time to string your racquets and think about our tennis programming. Any free second is a good time to squeeze in the odd task. Our tennis scene is slowly finding its grip and a few things are back to normal. Dave's Friday morning clinic has been back for almost 3 weeks and is enjoying great success. So is our Saturday morning drop-in with 17 players last weekend. Everyone seemed to have lots of fun! We are still working on bringing new playing opportunities to all levels of play. Here's a reminder of what we would like to bring to the club once we have enough participation.
Co-ed Single and doubles ladder (email me if interested at

[email protected]

). We need more players…
La Madrona combo/mixed league to start the week of November 9th. Registration Deadline is Friday the 6th. So far we have 15 players interested and we need another 15-20 to create 4 teams. League will be 6 weeks long. Contact me for more details or register here if interested: https://tennisfolder.com/la-madrona-leagues/
Thursday 9-1030am clinic starting on 11/05. Max 6 players. Registration will open on Monday 11/02 for the first clinic then registration will be 7 days.
New Pickleball time on Saturdays from 11-1230 starting on 11-07. How about some tennis then some pickle then lunch. Great morning Fun!
We also hope to bring back our popular Sunday morning cardio tennis class in the near future and some opportunities for our beginners to meet playing partners. Stay tuned!
Covid is not all bad, some of you might have notice that our Junior clinics are full of young players excited to get away from their screen and learn the game of tennis. Our next session, Holiday tennis, is set to start on November 9th and registration are open and spaces are limited, so call our front desk staff and get your kids register. To help our kids learn to play and have more fun, we will soon start a weekend play day where kids will be able to come and play official matches. With our play days, we will start our first junior ladder and other fun leaderboard challenges. We hope to get our young players even more excited to play our wonderful game.
That's enough from me right now! I am always happy to chat with any of you if you see me out there. Don't be shy! Come say Hi!
Until then Happy Tennis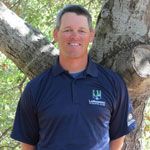 Cheers
Fred
AQUATICS UPDATE
Our first session of fall pool junior guards was a success. We are half way through second session and the kids have been swimming stronger each week. We wrap up junior guards and water polo on 11/6. Holiday swim team registration is open now, dates are 11/9-12/18. Holiday session is for members only due to smaller group size and high demand. Reservations for lap swimming have been filling up and it has been a nice addition during Covid times. If you have any questions about swim team or water polo, email Shaena Strubing directly, [email protected]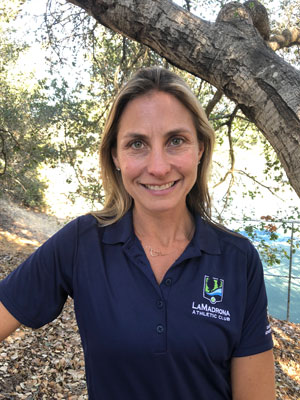 Shaena Strubing
GRATITUDE TREE

It's that time of year again when the days get shorter, the evenings start to chill and leaves begin to fall off the trees. Halloween has passed and Thanksgiving is on its way.
This is a perfect time to start the mindfulness practice of gratitude, extending it throughout the month. Studies show that when you practice mindfulness and gratitude you boost your happiness hormones, Endorphins, Dopamine and Serotonin.
A simple way to start this practice is by expressing gratitude towards those around you, on a daily basis. Practice being thankful for things you already have and finding positive in every situation. Smile at others. Yes, even with your mask on, people can see it in your eyes and feel it in their hearts.
Some ideas to incorporate Mindfulness and Gratitude into your family rhythm are Name It Games. Ask your kiddos to name random things they really like such as good smells, favorite songs, things found in nature, outdoor places or a snuggly pet. Go on a Gratitude Scavenger Hunt. Find, go or do things they enjoy like their favorite color, something that makes them laugh or brings them joy, visit a favorite relative or friend. Make their very own Gratitude Journal. Every day ask your child to write at least one thing they are thankful for in their journal. For the very young they can draw pictures.
For the entire month at La Madrona we invite all our members to write anything that you are grateful for in your life on an Oak leaf and place it on our Gratitude Tree. The tree and leaves are located by the adult hot tub near the pool house. If you're moved to, complete one each day you visit the club. Help us fill our Gratitude Tree with Autumn color and receive some happiness hormones in return!
CLUB REMINDERS

Please do not forget to wear your face coverings at the Club (ages 3 & over).That includes checking in, walking through the Club (on pool deck, tennis court areas, parking lots), and in the locker rooms/restrooms.
Face coverings are not required when lounging by the pool, exercising/playing tennis
All equipment used must be thoroughly cleaned after use with provided gym wipes (includes pool deck furniture).
Max of 2 guest allowed per visit
Social distancing is required throughout all aspects of the Club
Designated maximum capacities per area of the Club need to be followed at all times
Lost & found items will only be kept for 24 hours
Lap swimming reservations will continue being 30 minutes long. Please do not hesitate to swim longer if no one has a reservation after you. Families are encouraged to share a lane together (up to 2 per lane).
All children under 14 years old must be directly supervised at all times
While enjoying the pools, make sure children are not spitting water
Club Closed on Thanksgiving