Club Hours Update

With daylight savings beginning, the Club winter hours will take effect November 8th
Winter Hours
Monday-Friday 6am-9pm
Saturday 7am-8pm
Sunday 7am-8pm
Reminder:
Club Closed on Thanksgiving
Wreath Making Is Back!

Wednesday, December 1st at 4:30pm on tennis court 1

Come create your own beautiful wreath with grapevines, greens and berries all collected for you from our own La Madrona grounds on Wednesday, December 1st.

$18 per person

Click here to sign up
Fall Group Fitness Schedule Updates

• Sunday Cycling is now at 9am
• New Class: Prenatal Yoga Tuesdays and Thursdays 12-1:15pm (outside under tent)*

Click here to view current schedule
Holiday Member Market

Join us Sunday, December 5th from 11-2pm for an outdoor member's holiday market!
Are you proud of your handmade crafts and goodies you make? Come show off your stuff and have some fun doing it with your fellow members. Anything homemade or handcrafted is available to sell!
Complete this form to sign up to have a booth!
Deadline to sign up for a booth is Sunday, November 21st
Welcome Christy Wilson to the Fitness Department!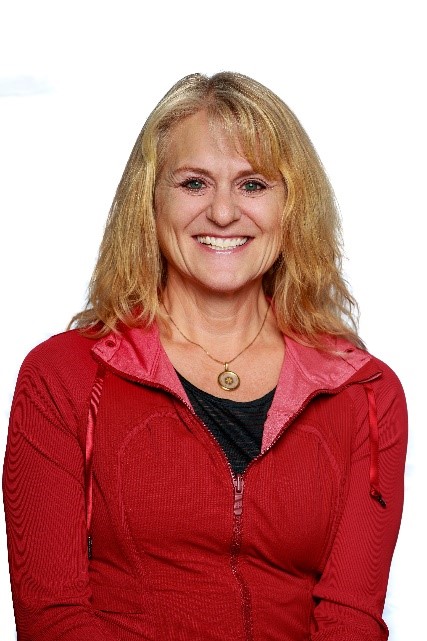 Christy will be teaching Pilates at 8:45am on Fridays. She is available for private Pilates sessions and Personal Training.

For a consultation she can be reached at (707) 495-1242

Christy began her Pilates journey in early 2006, after a diagnosis of bilateral hip Avascular Necrosis. Trained in classical Pilates for four years, she went on to complete training and certification in Body, Arts, Science, International (BASI), mat in 2010; Comprehensive, apparatus in 2012. Additionally, in 2012, she completed two BASI certificate courses: Pathologies & Injuries, and, Pilates for the Mature Client. Both hips were reconstructed simultaneously in late 2013. The next year, she went on to complete certificate courses for Pilates Low Back Pain Extension/Flexion, as well as, Rotator Cuff & Shoulder Impingement, both in 2014. In 2016, she was certified as a Personal Trainer through American Sports & Fitness, and, TRX suspension training fundamentals. 2018 to present, she continues to work primarily in rehabilitation and functional movement. Christy was inspired to pursue additional certifications with the esteemed Polestar Physical Therapy Pilates Program (2018-2019) while also achieving certification in the Oov small prop apparatus, mid-2019. Pilates is her lifetime commitment with an ongoing desire to never stop learning while teaching and sharing the Art of Functional Movement.
Fall Dance Party with Teacher Karen!

Sundays November 7th, 14th, 21st and 28th, 1-3pm

Come party, play, and dance with your friends and instructor Karen! This month long camp will be two hour sessions every Sunday afternoon from 1:00pm to 3:00pm.

The first hour will be stretching, basic dance technique and learning a routine. The second hour will be dance games, socializing and dance creation/ collaboration. Each day will have a different style of dance and a different theme featured. KIds are encouraged to dress to theme, the more creative the better! On the last Sunday, there will be an optional performance of four different short choreographed dances they learned over the month, led by Karen. This is for children age 6-12, boys and girls, no prior dance experience necessary. Let your kids learn new things, have fun and join Fall Dance Party!

$100 members ($120 non-members)

Click here to sign up
Holiday Session Swim Team- Welcome Coach Shaena Back!

La Madrona Holiday Swim Team is here and ready to take signups. Coach Shaena is back and ready to teach this session's pre-competitive team.

Click here to sign up for our holiday swim team
Intro to Swim Team

Our third session of Intro to Swim Team is about to begin. This swim class is designed to help get your swimmer ready to go from swim lessons to a competitive/pre competitive swim team. Kids will have fun while polishing those swimming skills to make the leap from our recreation pool to our lap pool. Spaces are still available.

Click here to sign up
Parent & Me

We just started our Late Fall Parent & Me swim class. Come join us and learn how to comfortably introduce your child to being in the water for the first time. The small pool is warm and toasty, and the mid-mornings are crisp and light. Spaces are still available for those who want to enroll for a three week session. Drop-ins are welcome.

Tuesdays/Thursdays
November 9-November 23
11a-1130a

Click here to sign up

Staff will be conducting our annual fall safety week the week of November 15th. Our member's safety is our priority!
We will be practicing our emergency action plan and various safety related scenarios throughout the week. Any "mock victims" will be easily identifiable by wearing a neon yellow shirt.
Photoshoot

We will be doing an extensive photo and video shoot around the club on Wednesday, November 17th. This includes the group fitness classes. We may ask you to participate if you are here that day and willing to be on camera! Thanks in advance for your help!