Group Fitness Building Construction Update
Our new group fitness building construction has been moving right along. I appreciate everyone's support and understanding with us during this noisy and busy time. We are very excited to be able complete this project and start offering you a wide variety of fitness classes included in your membership.
The construction has been scheduled to take place Monday through Friday from 8am-5pm.
Please contact Kristina Mueller at [email protected] with any questions or concerns.


La Madrona's First Annual Rookie Week October 5th-11th – FREE!

• Are you new to the sport of swimming or tennis?
• Never used the equipment in our fitness room and need some guidance?
• Ever tried yoga?

Here's your chance to try it all--and kick-start a healthy habit--for free!
Come take introductory classes in tennis, swimming, fitness, yoga and more, offered at convenient times throughout the day. A complete schedule of classes and sign-ups are available in the clubhouse. Adult members only please.
2nd annual La Madrona World Series!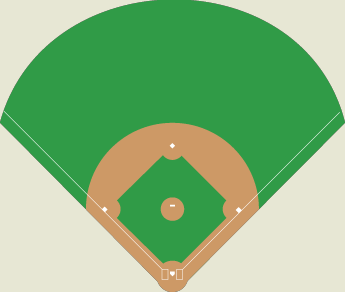 Take me out to the fitness room, take me out to the swimming pool, take me out to the courts….

Game starts October 20th

We will be hosting an exciting game for all our members. Accumulate home runs through participating in actives in our tennis, swim and fitness department and earn tickets into a weekly raffle. Pick up your game cards at Club house and pool house soon. Each game card will be $5. All proceeds will be directly donated to Second Harvest Food Bank Santa Cruz County; there will be more information to follow.


Kids Craft Night

October 22nd
Wednesday
5pm
Bring the kiddos to get into the Halloween spirit with some fall crafts and treats. We will provide the treats and crafts, you bring the kids!
$8 per child
Sign up in the clubhouse. Space is limited.
Family Doubles Tournament!
Our annual Family Doubles Tournament will be held October 19th! Sign up for one of three levels: Novice, Intermediate, or Advanced. Sign up in the Club House and get ready for some intense doubles matches with fun prizes provided!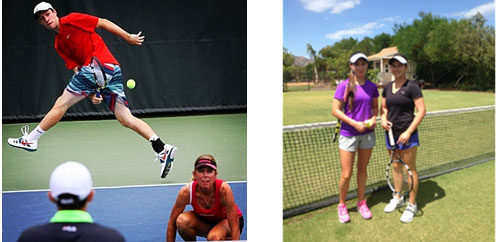 Rookie Moms Class
Beginning Adult Tennis Players: This class is for YOU! By popular demand, we are offering 2 sessions of "Rookie Moms" on Wednesday mornings through November 12. You are welcomed to join this 8-week series at any time; 10:00-11:00 or 11:00-noon.


SWITCH TO ONLINE BILLING
Get 3 Free Guest Passes!
Plus a Drawing For 1 Month Free Dues!

ALL YOU NEED TO DO IS SWITCH TO ONLINE BILLING! YOU CAN VIEW YOUR STATEMENT EACH MONTH ONLINE AND DO AWAY WITH PAPER STATEMENTS ALL TOGETHER!

CALL OR DROP BY THE CLUBHOUSE!
DRAWING WILL BE HELD ON NOVEMBER 30TH!
September First Friday Fitness Challenge Winners!
Margaret Marigonda
& Debbie Sek

Congratulations to partners Margaret and Debbie
for their first place win with 55 points!
Food Focus: The Golden-Orange Goodness of Turmeric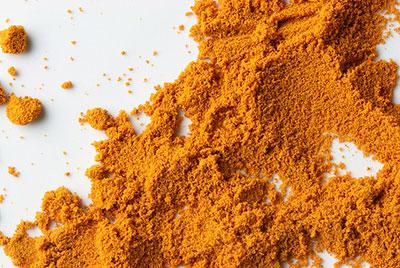 Learn about the unique properties of this powerful plant derivative.

You may not know what turmeric is at first mention, but if you've ever slathered plain old ballpark mustard on a hot dog, you've eaten turmeric. However, sampling it as a simple condiment hardly honors the properties of this powerful plant derivative.
Also known as Curcuma longa, turmeric is a rhizome of a herbaceous perennial plant, a cousin of ginger. Each year these rhizomes are harvested, boiled and dried in hot ovens and then ground into a deep orange-yellow powder. It's that ubiquitous, earthy spice used in Indian foods and curries, and it is even used for fabric dyeing. Of course, there's the mustard coloring component as well.
Facts
The active ingredient in turmeric is curcumin, which is showing promise in preliminary research for treatment of cancer, Alzheimer's disease and diabetes, as well as allergies, arthritis and other chronic illnesses. It also is used to treat heartburn, stomach pain, diarrhea, headaches, bronchitis, colds, lung infections, skin conditions, bruising and infected wounds.
Turmeric has deep roots in Chinese and Indian medicine as an anti-inflammatory aid. It also is an essential ingredient in the cuisines of those countries.
The essential oil of turmeric is used in perfumes. Its resin is used in food manufacturing as a coloring agent and to impart a peppery-warm-bitter flavor.
Bon Appétit magazine reports that many chefs and home cooks use turmeric in raw, rather than powdered, form. It can be cut, peeled, sliced and grated much like ginger. A recent article mentioned that "turmeric juices, tinctures, and tonics have been on the rise." Try adding it to braises and soups for a peppery kick.
Be wary: The bright yellow-orange flesh stains easily! Protect your fingers, cutting boards and clothes.
Bon Appétit also suggests using a tiny amount to drench batters and doughs with bright
Reprinted from IDEA Health and Fitness Association


Jacqueline ErnstSmith, MS RDN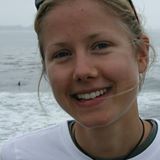 Jacqueline Ernst-Smith, who is a Registered Dietitian Nutritionist (RDN) obtained her Masters of Nutritional Science from San Jose State University. Jacqueline has provided nutrition education and counseling to a diversity of students, athletes, and athletic teams at both San Jose State University and UC Santa Cruz. Jacqueline has also lots of experience in teaching children the benefits and techniques of life lab gardening and cooking. She developed a strong interest in Diabetes Type I and II during her Dietetic Internship at ValleyCare hospital and summer camps for children with Diabetes, which deepened her understanding of the nature of disease. She continues to expand her clinical expertise in diabetes, weight management, and sport nutrition, working with children in the Life Lab, student athletes on campus, and at a local hospital. Jacqueline is looking forward to building on these experiences as a Registered Dietitian Nutritionist, who has a great passion for working with athletes and fitness enthusiasts of all ages – focusing on community educational combined with clinical practice.


SHANNON'S YOGA CORNER
The Benefits of Good Posture
I need good posture? Really? My mother used to tell me this all the time and of course like all teenagers I ignored her advice. It wasn't until several years after I started doing yoga that I learned how bad posture can lead to all kinds of injuries as well as tension, aches and pain and disease. Many of the injuries that I come across as a yoga teacher are related to bending, lifting and twisting the spine—without first establishing a solid foundation, in other words, without establishing correct posture. I have clients who come to me because they've injured themselves doing simple, everyday tasks and activities, like carrying groceries, lifting the laundry basket and washing the car. One client hurt her back lifting her toddler from the car. But there is help! We can improve our health, reduce injuries and enjoy an active life by improving our posture. And yoga is one of the best ways to do that. In fact, 14 million Americans (6.1% of the population) are being referred to yoga by their doctor or therapist.1
As a yoga instructor I start every class talking to my students about posture as the foundation. We start with a sitting meditation. After a period of deep breathing, with our eyes closed, we allow our sitting bones to root down into the cushion, the mat, and, ultimately, the floor. By establishing a solid, even connection with the floor, each student practices sitting comfortably and correctly for his/her unique body-type. In this way, students refine their habitual way of sitting, so that it is more natural and aligned with the force of gravity. Students also learn how to stand and sit in ways that feel good and reduce injury, ways that encourage a more healthy and spontaneous lifestyle.
Here's a simple exercise you can do at home:
Tadasana or "Mountain Pose" is a foundational pose in yoga practice. It's deceptively simple. If you can master this pose, it will create a ripple effect in how you move in all aspects of your life. This practice is especially helpful for occupations that require the lifting of heavy equipment, such as fire fighters, police officers, and nurses.
Stand comfortably with your feet separated about the width of your hips.
Press down gently and evenly through both feet.
Take a few deep breaths and experience how your feet create a solid foundation to support your legs, pelvis, spine, arms and head.
Refine this pose by gently pressing into your feet as you reach the top of your head towards the sky.
There is more to this pose than meets the eye. One of my students, who works in a very challenging physical environment, had a history of chronic lower back pain. After trying many things, he found that practicing yoga reduced his back pain. Just as important, his understanding of the mind-body connection stayed with him. Not only did he stop reinjuring his back, he also learned how to maintain correct posture no matter the specific work assignment.
I encourage you to try a yoga class and become one of the 20.4 million Americans now practicing yoga (as of 2012)2.
• Shannon McQuaide offers private yoga lessons for members of La Madrona.
• Judy Newman leads a 60-minute yoga practice for tennis players on Thursday evenings from 6-7:00pm. All levels welcome.
References:
1. McCall, M.C. (2013). How might yoga work? An overview of potential underlying mechanisms, Journal of Yoga & Physical Therapy, 3: 130, doi: 10.4172/2157-7595.1000130.
2. Yoga Journal (2012). Yoga in America 2012. Yoga Journal. Retrieved from http://www.yogajournal.com/press/yoga_in_america.
Disclaimer: The information in this article is intended for informational and educational purposes only and is not a substitute for the professional judgment of a health care professional. Please seek the advice of your doctor before attempting any physical activity.