Fall Club Hours & Updates
Effective November 2nd
Monday-Friday 6am-9pm
Saturday-Sunday 7am-8pm

Club Closed at 6pm on Halloween
Club Closed Thanksgiving Day
Kids Craft Night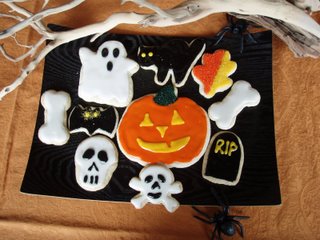 Wed, October 28th
4:30 pm
Bring the kiddos to get into the Halloween spirit with some Halloween themed crafts and treats. We will provide the treats and crafts, you bring the kids!
$6 per child
Sign up in the clubhouse. Space is limited
Parent's Night Out
Friday, October 30th
5:30 pm
In need of an evening without the kiddos? Take a much needed break, the eve of Halloween and drop off the kiddos for a fun filled evening without the parents! We will be providing the snacks, games and fun while you take a couple hours off duty before the big day! Show up in your best costume. Sign up in the clubhouse. Space is limited.
Grand Opening Celebration Recap
Thank you to all who joined us for a fun filled La Madrona evening on Saturday, October 3rd. What a treat it was to have the D'oh Bros band fill the La Madrona pool area with classic rock hits. The music was heard by all whether you were swimming in the brand new 25 yard lap pool, bouncing around in the recreation pool, or sitting front in center next to our new fire pit. The celebration included both a kids acro yoga class and a kids kenpo fit class. We had hotdogs, tacos, and drink specials that many were able to enjoy!

La Madrona looks forward to having more events like this in the warm weather months.

Check out some of the great photographs taken by Gina Turley during the event.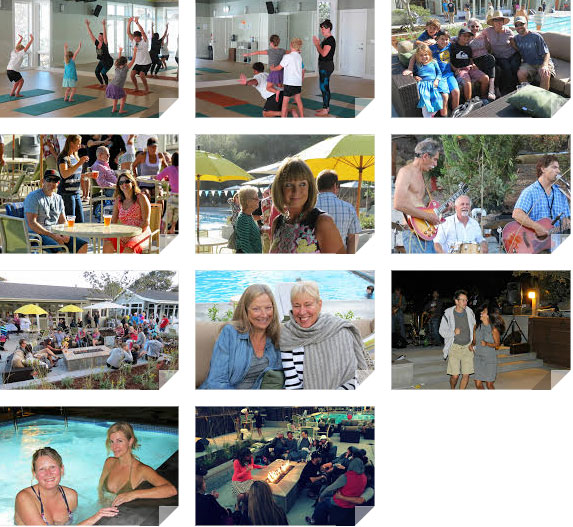 FALL SWIM FIT
*60-minute coached practices, 5 times per week*
October 5 - November 20, 2015
Monday & Friday at 7:45 am
Wednesday at 10:00 am
Tuesday & Thursday at 6:00 pm

Swimming is a great option for anyone seeking to stay fit without excess strain to the body.
Improve your cardiovascular health, muscle strength, flexibility, physical endurance, appearance,
and overall well-being by enrolling in our Swim Fit program. These 60-minute classes are
designed for adult swimmers of all levels. Each week will offer a different focus to cover the
fundamentals of efficient swimming while providing a great, total body workout. Classes will be
held in the new lap pool with coaches from our aquatics department: Jen on Monday and
Wednesday, Greg on Tuesday and Thursday, and Shellbi on Friday.
FEES:
$100 for 10 days – Non-Member fees are $128 for 10 days.
$167 for 20 days – Non-Member fees are $211 for 20 days.
$211 for 30 days – Non-Member fees are $267 for 30 days.
$239 for 40 days – Non-Member fees will be $295 for 40 days.
To sign up, submit your completed registration form to the pool house.
Unused days will not
transfer to next season's program, so make sure to only purchase the days you wish to use this
season.
Contact Aquatics Director Jennifer Kruse at
[email protected]
with your questions.
Let's Hear it for Family Doubles!
Last Sunday, relatives gathered on the courts to make our Annual Family Doubles Tournament a success! Congrats to champions, Julia Dyc-O'Neil & her father, Dennis; finalists Alex & Shelley Strehlke; bronze medalists Jade & Mick Zdeblick and the following families: Janet & Trevor Barber, Craig Kazan & Dillon Konigsberg, and Bill & Calvin.

It's Lallapalooza Time!
Mark you calendars for Saturday, October 24th from 9:00 am-1:00 pm. Tennis players of all ages and abilities will be treated to a fun-filled morning of mixed doubles (drop-in), followed by an exhibition at 11:00 from our very own pro staff (Judy Newman, Dave Muldawer, Caroline Casper and Dustin Kesler) and the grand finale at noon: a 4-court tennis carnival for all comers. Lead by our pros, participants will test their skills rallying with the pros for the "longest rally" contest, hitting for prizes on the Babolat Demo Day ball machine court, blasting their most powerful serves on the "fast serve contest" court and finally, Challenge the Caspers in a family affair featuring 5-year-old phenom Matthew Casper, then Gi Gi, Luke, Katherine, Claire, and Caroline! If anyone can get past the kids, there's club champion, father Mark Casper to contend with! Drinks and hors d'ourves will be served; $10 per player.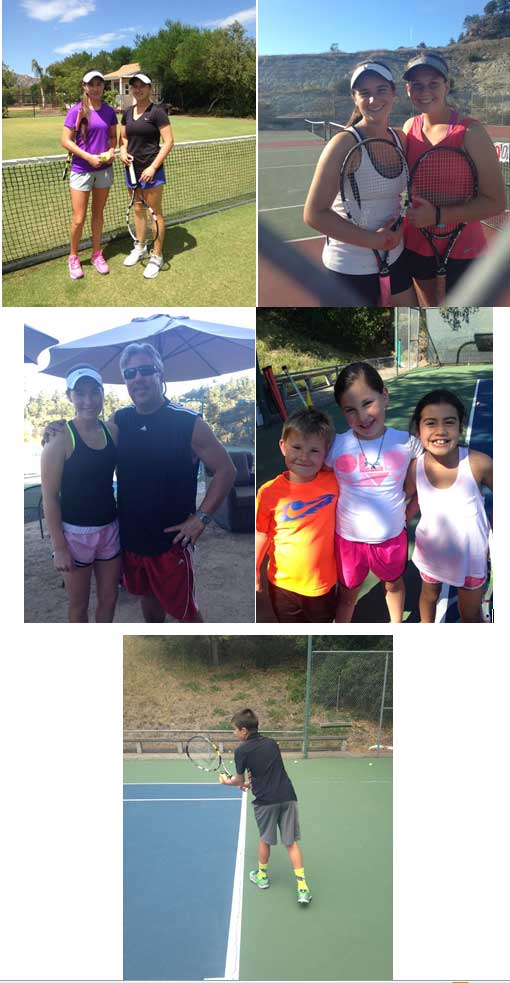 Judy Plays with World #1!
Last Saturday, our very own Tennis Director, Judy Newman, partnered with former world champion Lindsay Davenport to play in the East Palo Alto Tennis & Tutoring charity tennis event at Stanford University. "She is a class act", Newman said of her famous partner.
Motivation Monday!
12 p.m. October 5th

• First Friday Challenge Demo and Tips

• Mobility Class demo with Instructor Morganna Hayes

• Functional Movement Screening with Certified Personal Trainer/Instructor Jessica Goodwin

• Free Smoothie Sample

• 20% OFF of ANY private personal training package purchased during this hour (new clients only).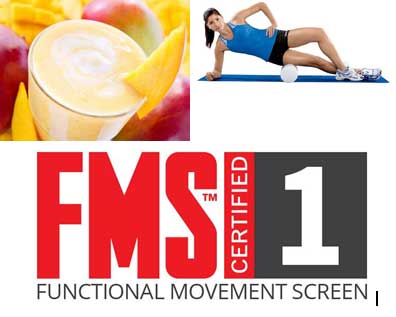 Motivation Monday will be held every month
Stop by our table or stay for the whole hour located in the gym.


Nourish to Flourish
Healthy Nutrition Classes at La Madrona!
Why Fat is Fabulous!
Learn how eating fats can help you stay focused and also lose weight
Myth busting – why fat got a bad wrap
Delicious Recipe Demo!
And Much More!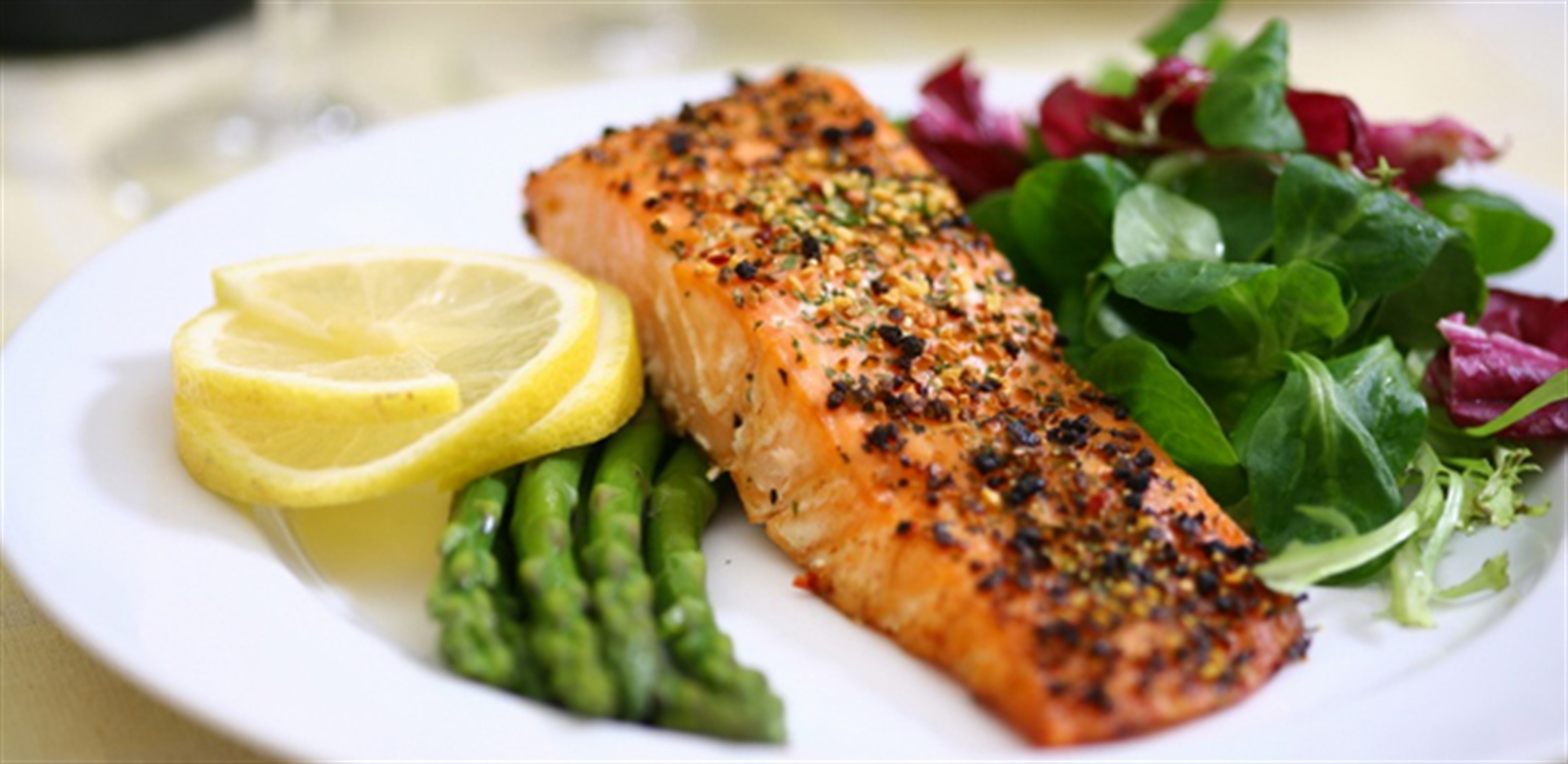 Date: October 25th
Time: 11:00am-12:30pm
Cost: $15
Sign up at the clubhouse to reserve you space.
It's True! Your brain is the fattest organ in your body. Essential fatty acids (EFAs) are required for maintenance of optimal health, but they cannot be synthesized by the body and must be obtained from dietary sources. Join us for an eye opening nutrition class, led by Holistic Nutrition Consultant Ashlea Hartz. You will learn the foundations of holistic nutrition, and leave knowing the healthy fats you should be including in your diet in order to achieve your personal health goals.

All ages welcome!