Welcome Back Guests

We would like to offer the ability to bring guests again. We undsertand not allowing the option to bring guests has been a take away this summer for most of you. We feel it is now able to be done on a limited basis.

In an effort to insure our facility capacities are still followed we will be allowing a membership the ability to bring up to two people per visit maximum. All the guest fees and policies still apply.


Halloween Closing time

The Club will be closing at 6pm on Saturday, October 31st.
Outdoor Family Movie Night!

Join us on tennis court 1 for an outdoor movie on Saturday, October 24th.
Free Popcorn Bar opens at 6:00 and our family friendly movie will start as soon as the sun settles behind our beautiful trees!
The event will be limited and sign up required. Sign up online through your member account or by calling the club after October 7th
Halloween Scavenger Hunt

Add in some Fall fun during your club visit after Monday, October 12th. We will offer a Fall & Halloween themed scavenger hunt for the kiddos to enjoy while visiting the Club this month. Pick up the scavenger hunt list from either front desk. The items can be found all around the Club. Turn in completed card and receive your goodie bag to either front desk.

Happy Hunting!
Enrolling Now for Session 2: Autumn Nature Study Program

La Madrona is offering a Fall Nature Study Program for students K-5thgrade. Your children will enjoy the opportunity to explore and connect with nature while doing hands on activities in a safe environment, following COVID-19 guidelines. We will start our time together with Yoga, Mindful Movement and a guided meditation. Each day we will learn a different topic through outdoor activities, crafts and games. There is a maximum of 6 children per group and a total of 12 in the program to ensure physical distancing and mask wearing, while still encouraging safe social interactions and play with purpose with peers.

Days: T/TH Times: 1:15-4:15
Session 2: 10/12/20-11/6/20 $360.00 members/$432.00 non members
*Need a minimum of 6 students for the program to run.
Click here to sign up
Have you tried our La Madrona Small Group Personal Training?

FIT 10 with Rebecca Setziol: Tuesday & Thursday 6am, Saturday 8am
Fast & Furious 4 with Nicole Hurford: Tuesday & Thursday 12:30pm. Space is limited. Register
at front desk.
Win $50 credit to account!

Exercising outside AND having a friend join you are two great ways to stay on track and stay healthy. There are two ways to win $50 credit to account in October:
Pick a buddy to do classes with all month long. Each day that both of you come to class, have the instructor sign your game card and receive a raffle entry.
Do your own workout with a buddy in one of our outdoor fitness zones and have our fitness department or front desk staff sign your game card and receive a raffle entry.
Pick up your game card today at our pool house front desk. All game cards to be turned in by November 1st, Raffle drawing will take place Friday November 7th, and 2 raffle winners will be drawn to win $50 credit to account.
Tennis Update
Hello Members
October here we come! I cannot believe we are in October. As we enter this first month of fall, I hope this finds you well even amidst an ongoing pandemic, an unusual work and/or school schedule, a fire recovery or whatever 2020 issues you might be facing. To say the least, the past few months have kept us on our toes and there's never been a better moment to exercise. The benefits of exercise have never been more important to all of us. Whether you like yoga, swimming, jogging or, of course, playing tennis just get outside and move. I have to admit that I have a bias towards tennis and if you do to, keep on reading, we have some good news for all tennis players.
Where to start? We are aware that some organized tennis has been missing from our programming and is long overdue. And, for that, we would like to apologize to everyone. Our tennis department now find itself in a better position to bring back some of our clinics and even offer some new opportunities to play tennis. Here's a brief list of what we are working on at the moment.
Saturday mixers, coming back on October 10 at its usual time 9-11am.
Co-ed Single and doubles ladder (email me if interested at [email protected]) we hope to get it started in the next few weeks.
La Madrona combo/mixed league (all levels- will split into groups) to start mid-October. Register here if interested: https://tennisfolder.com/la-madrona-leagues/
Monday Pickleball 11-1230 on Mondays starting on October 14
Friday Series Tennis Training with Dave 9-10:30 on Fridays starting October 9th
Additional morning & evening clinics with Jimmy Soper & Fred will be announced soon
Beginners evening clinic start date to be announced
We are very busy finalizing the details of everything but we are working hard to bring you more opportunities to hit the courts. If there is something else you would like to see, please let us know and we will try to make it happen.
In the meantime, we sure hope tennis is offering you a chance to forget about 2020 for a few hours while you are on the courts. We are always here to help you with any of your tennis needs so don't be a stranger and come talk, even if just for a little hello on the courts.

See you all on the courts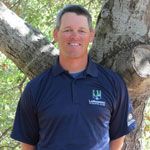 Cheers
Fred
Aquatic Update
Fall has been nothing short of what we have come to expect from 2020. But we are in the midst of junior programming and, even though, with a setback from the CZU fire, finally back on track! This is the first time we have offered fall junior guards and both sessions are full with waitlists. As is our water polo program. We are happy to say that it has been a pleasure offering programming for kids during this unprecedented time.
Holiday swim team will be offered for members only 11/9-12/18. Registration to open Tuesday, October 13th. Coach Carly is off to Russia in January to teach english to elementary school children. Her love is water polo and it certainly showed through her coaching. We will miss her and wish her the best of luck abroad. As always, if you have any questions about junior aquatics programming, please email [email protected] for a prompt reply.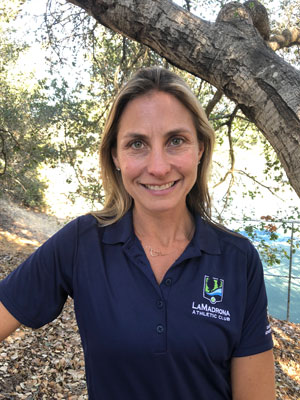 Happy Fall!!
Shaena Strubing
Club Reminders

Please do not forget to wear your face coverings at the Club (ages 3 & over).That includes checking in, walking through the Club (on pool deck, tennis court areas, parking lots), and in the locker rooms/restrooms.
Face coverings are not required when lounging by the pool, exercising/playing tennis
All equipment used must be thoroughly cleaned after use with provided gym wipes (includes pool deck furniture).
Guests are still not allowed access to the Club through the month of September
Social distancing is required throughout all aspects of the Club
Designated maximum capacities per area of the Club need to be followed at all times
Lost & found items will only be kept for 24 hours
Lap swimming reservations will continue being 30 minutes long. Please do not hesitate to swim longer if no one has a reservation after you. Families are encouraged to share a lane together (up to 2 per lane).
All children under 14 years old must be directly supervised at all times
While enjoying the pools, make sure children are not spitting water