September Newsletter 2018
Announcements
Labor Day
Labor Day, Monday, September 3rd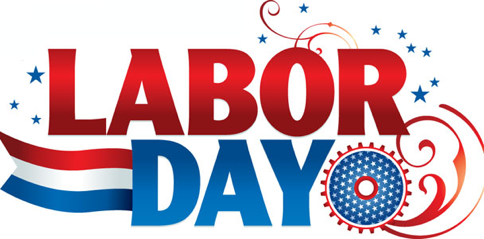 The Club will be open regular hours on Labor Day.
No group fitness, swim, or tennis classes will be taking place on that day.
Fall Drop In Child Care
Fall Drop In Child CareDrop In Times: M-F 8:30-11:30 Saturday 9:00-12:00am Ages 1+ is $6 per hour (infants 8 weeks plus $10 per hour)
Fall Festival
Fall Festival: October 24th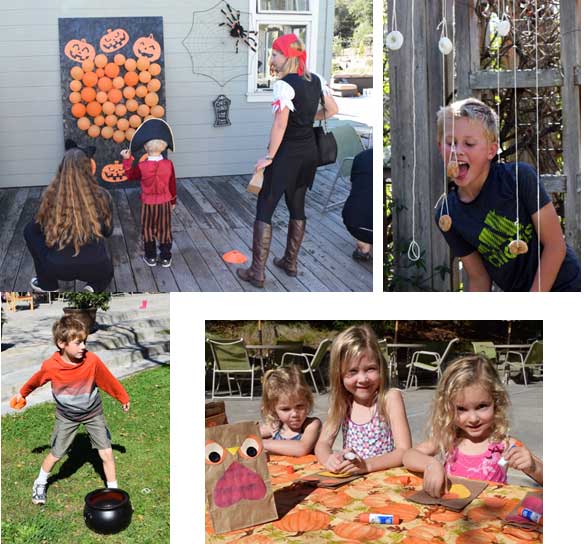 Our annual fall festival is almost here! This year we will be having a costume dance party along with other fall fun to be had.

Stay tuned for schedule of activities
Rookie Week
La Madrona's Annual Rookie Week: Oct. 8-14



-Are you new to the sport of swimming or tennis?
-Never used the equipment in our fitness room and need some guidance?
-Ever tried yoga?Here's your chance to try it all--and kick-start a healthy habit--for free!Come take introductory classes in tennis, swimming, fitness, yoga and more offered at convenient times throughout the day. Schedule of classes will be released soon!
Aquatics Updates
Introducing New Aquatics Coordinators
Shaena Strubing

Shaena Strubing is proud to be working in the aquatics department. A Santa Cruz native, she swam at Soquel High and participated in the Capitola Junior Lifeguard program. She also worked for the City of Capitola as a junior guard instructor. She has taught swim lessons on and off over the years and is happy to be working with kids of all ages. Shaena is a member of US Masters swimming and loves open water swimming. When not at the club, she enjoys spending time with her hubby and three daughters.

Amy Barton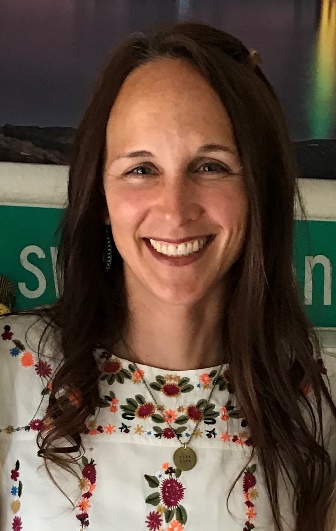 Amy is thrilled to join the Aquatics Department as the swim lesson coordinator. She is excited to join such a high quality team, and to see how we can continue to improve and promote our swim lesson program, as well as the other excellent programs that are also in place. She been teaching swim lessons since she was a teenager. Her favorite moment when teaching swim lessons--watching the small breakthroughs a student has, or the lightbulb moments, that take them to the next level.
Her husband, Joe, and her have raised 5 daughters in this community and enjoy the camaraderie that comes from community involvement in our local school, sports and other programs. Their daughters range in age from 22-9 and all enjoy water sports of various types. Some of them have even been referred to as mermaids. She also has a secondary Ed English teaching degree, but currently only substitute teaches once in a while.

If you see these great ladies around the club, please introduce yourself. And they will try to do the same.


Fall Swim Programs have Begun! It is not too late to sign up….
Swim Lessons 30-minute lessons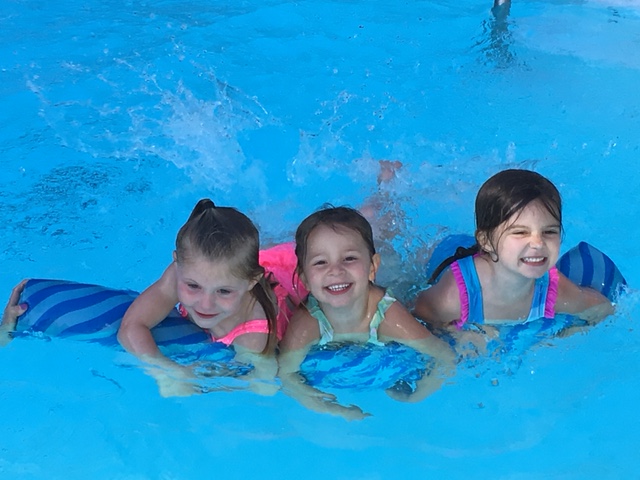 Private (1:1) Member = $35, Non-member = $42
Semi-private* (2:1) Member = $21 per student, Non-member = $26 per student
Group* (3:1 or 4:1) Members only = $16 per student
Click here for more information


Intro to Diving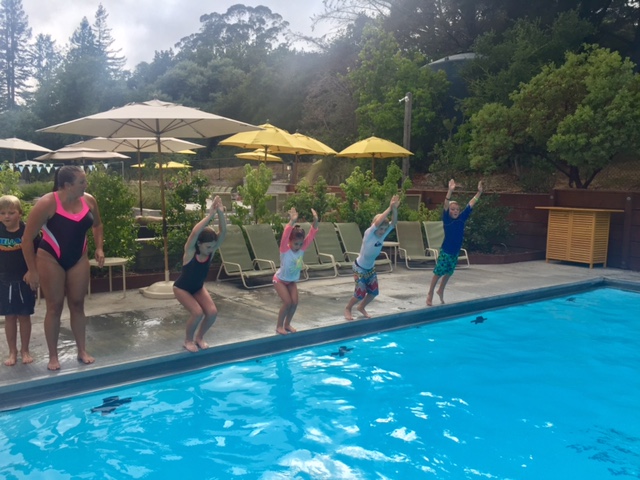 The La Madrona intro to diving class is taught by former Olympic Diver Ariel Rittenhouse. She will teach children the fundamental skills needed to be successful in the sport of diving. The six week program will build upon skills each week in a fun and safe manner. Children will learn the proper arm patterns, body positions, and entry techniques that Olympic Divers use.
Click here for more information
Swim Team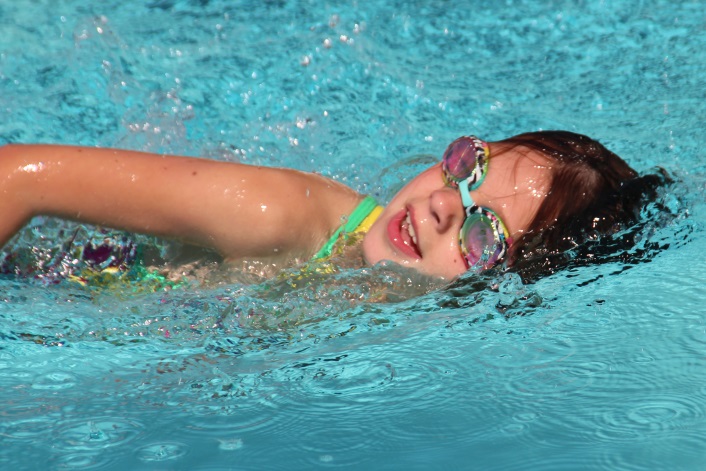 The La Madrona Swim Team is a small, pre-competition team. Group C is for beginning level swimmers aged 4 to 6* who have had swim lessons and are comfortable swimming in the lap pool, but need more stroke technique. Group B is for intermediate level swimmers who will continue to work on stroke technique and build endurance. Group A is for returning team members aged 9 to 14* and for swimmers who have a working knowledge of the four competitive swim strokes. Focus will be on endurance, speed and technique. All swimmers must be able to swim one length of freestyle and be able to float on their backs. Focus will be on fun, stroke improvement and confidence building. This is a great opportunity to advance your skills and become a better swimmer for life. *The ages are a general guide - a swim assessment may be needed to find the best group for your swimmer.
Click here for more information
Fall Swim Team Update from Coach Shaena
Off to a great start this first week of swim team. Wonderful to see familiar faces and many new swimmers. We are going to be working hard and having fun in the next ten weeks. Swim meet date Saturday Nov 3, mark your calendars! Lastly, our "A" group on Thursdays is FULL.
Have a wonderful three day weekend and NO swim team Monday Sept 3.


Parent & Baby Swim Class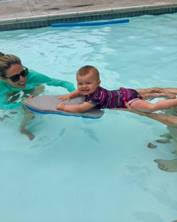 Register your baby for this parent and child class designed for babies and their parent(s), or other favorite adult who wants to learn water adjustment and other aquatic skills together in a fun environment. Learn how to enter and exit the water in a safe manner, feel comfortable in the water, explore submerging to the mouth, nose and eyes. Explore floating on the front and back. With parents as co-teachers in the pool, babies can learn to relate to the water with ease and confidence. Infants as young as six months old can begin to learn to rediscover the environment they left in the womb.
Click here for more information
Tennis Updates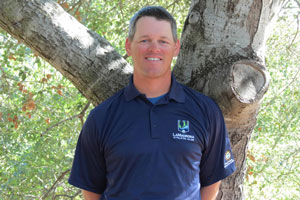 Hello members
This Year, we are celebrating La Madrona's 50th anniversary and for the occasion we will host a FUNdraiser with a wooden racquet tournament. SAVE THE DATE! Event will be on the weekend of October 27-28. Be on the lookout for details to come in the next few days. A new event is also happening this year; The California Athletic Club Championship which consists in sending our best players in any division to compete against our sister clubs best players. Here are the divisions Women and Men 3.5 to 5.0, Mixed 7.0 to 10.0 and Juniors 12-18. This Year, the event is held at Avila Bay. Please contact me if you are interested or need more details. Finally, as far as events are concerned, we will also have our own Club Championship like we do every fall. That is schedule to start at the end of September, stay tuned for more details.
It would not be a newsletter if I did not mention some USTA leagues… This fall we will have teams in the following divisions. Men's combo 6.5 & 8.5 as well as 40&over mixed team in the 7.0 and 8.0 division. I am still looking for captains for the mixed team, so if you are interested please let me know.
Finally, as most of you know, we are expecting baby #2 at the end of September so if you don't see me at the club for a few days, you'll know where I am…
Until then, you know where to find me and please let me know if you have any comments or suggestion to make your tennis life at La Madrona more enjoyable.

Cheers

Fred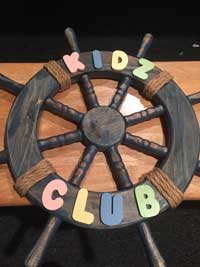 Serving Members Infants - 5th grade
Premium Care ~ Home Study ~ After School


Premium Child Care
Drop In Times: M-F 8:30-11:30 Saturday 9:00-12:00am
Infants 8 weeks+ $10/hr - Ages 1+ $6/hr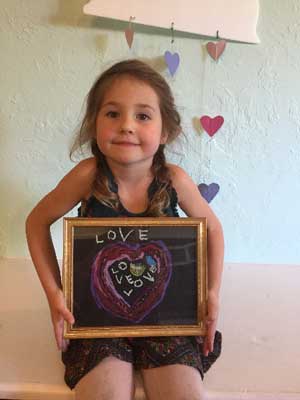 It's Crafternoons for your creative kids Wednesdays 3:00-4:30
Kinder-5th grade
TK and Kinders can enjoy our Little Llamas Program afterschool or for homeschool.
Fitness room fun, crafts and games.
Tuesday/Thursdays 1:00-3:00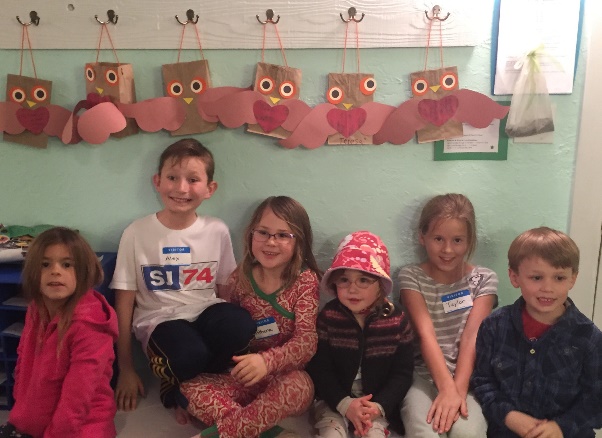 Enjoy a well-deserved night out while your kids are playing games, enjoying crafts and having fun at our Parents Night Out.
Ages 4+ - 5:30-7:30pm - $20/$15 siblings
Private PNO's on request!
Private
Want to book a private or homeschool Nature Study or Crafternoons Class?
We are Ocean Grove Certified-
Contact Miss Christine for details.



Kidz Club La Madrona Fall Programming
August 27th through November 2nd
Link to Premium Care Flier
Link to Little Llamas Program Flier
Link to Children's Enrichment Program Flier

Happily serving members and non-members 8 weeks through 5th grade. For more information or if you would like to discuss the options of how we can meet your enrichment or childcare needs, please contact me via email [email protected] or call 831-438-1072x101.

~Miss Christine
Have you tried our La Madrona Small Group Personal Training?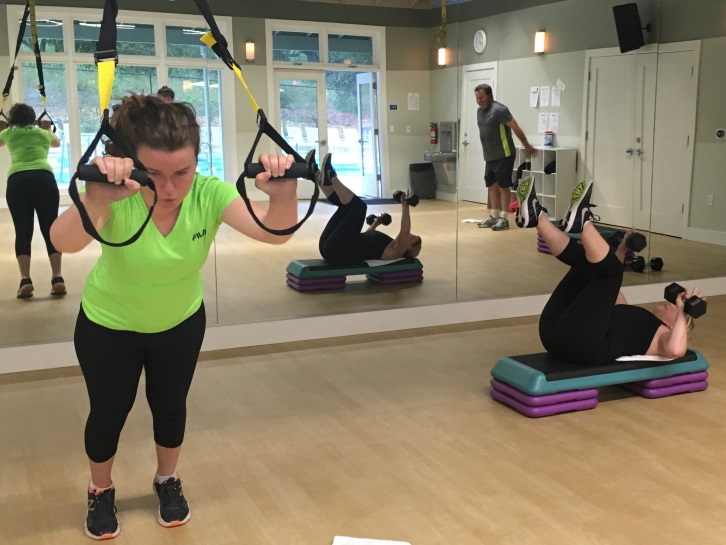 September Small Group Personal Training Classes:
FIT 10 with Cindy Bettencourt
Excel and take your training to the next level in this 4 week, Small Group Cross Training program (6 max). Includes goal setting, workout logs, nutritional guidance and fitness assessments.

Tuesday & Thursday 6am, Saturday 7am
Group Fitness Room


Fast & Furious 4 with Nicole Hurford
This class is designed to maximize your time & effort with 45 second blocks of Cardio, Lower Body, Upper Body, & Core that progress in difficulty. Using the principles of burst training (high intensity interval training) AND resistance training, (the two absolute BEST ways to develop lean muscle, burn more fat, and boost your metabolism) you will PUSH yourself farther than you think possible. Class consists of four blocks of four exercises repeated four times This class is designed for people who are physically and mentally ready and is not recommend for beginners. If you are ready to challenge yourself and ready to get in great shape, this is your class! 4 weeks, Small Group Personal Training (6 max).

Tuesday and Thursday 12:30pm
Group Fitness Room

Drop-in for only $25 (limited space available!)


Fall Group Fitness Class Schedule Begins 9/10!
Somatics & Yoga Workshop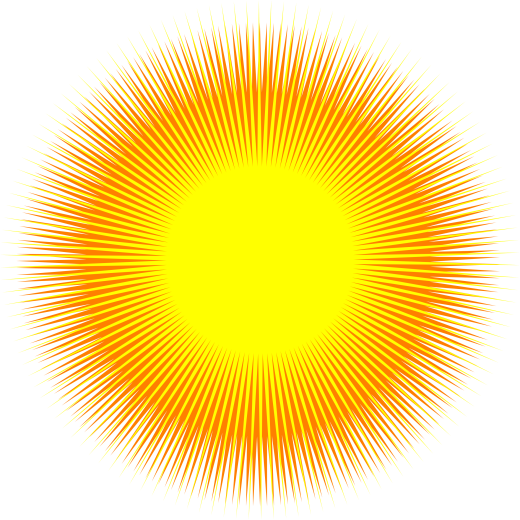 Sunday November 11th 10:45 - 1:30 PM
With Irene Ericksen & Mary Ellen Hannon

Nervous System Tune-Up for relief and prevention of stress and chronic pain. Somatics is an awareness practice that is experienced from the inside out. You will leave feeling deeply relaxed and energized.

$40 Members $45 Non-members


First Friday Active Adults Social

The first Friday of each month we will be offering an enhanced coffee & tea service for our adult members following our Active Adults Fitness Class.



Please join us Friday, September 7th at 12:45pm, in our social area located outside our fitness building.