September Newsletter 2021
Labor Day, Monday, September 6th

The Club will be open regular hours on Labor Day.
No group fitness classes, swim, or tennis classes will be taking place on that day.
Bring your Grandparent to the Club Day!

Free guest fees for Grandparents on Grandparents Day!
Sunday, September 12th
Come enjoy the day at the club with your Grandparents.
Welcome Back Steven Sarvis!

Steven will rejoin our fitness department in September to teach Monday 8:45am Pilates, and will also be available for one-on-one personal training.

Steven has spent over 30 years in the fitness industry as an athlete, coach, and trainer. He is certified through the American Council on Exercise as a Personal Fitness Trainer including specialty certifications in Mat Pilates, Reformer Pilates, TRX, Aerobic GroupX, Clinical Exercise, and Orthopedic Exercise. Steven is also a Licensed Massage Therapist, Board Certified by the NCBTMB as a Therapeutic Bodyworker, and has 10 years' experience in the Physical Therapy arena as both Trainer and Therapist.

In addition to training athletes of all ages, Steven is well equipped to work with clients recovering from surgery or an acute injury. He also has experience working with people dealing with Parkinson's, MS, and Autism, helping them to maintain their independence and a higher quality of life.

Steven offers a unique blend of traditional and modern training techniques that will provide you with enough tools to ensure success!

Steven enjoys spending his free time hiking, training in Mixed Martial Arts, playing tennis, and coaching youth athletics. He also donates his time to work with the special needs population through Shared Adventures. For a consultation you can reach Steven at [email protected] or (775) 335-6175
TENNIS UPDATE
Hello Members,
Fall may be right around the corner but the weather is still perfect as can be to play some tennis, or pickleball. We have new courts and nets on all 6 bottom courts and it could not get much better. Well! Ok! Except for court 1 but that will come back some day. A couple months back, we were anticipating a return of court 1 but with all that is happening, it will have to wait some more. With the return of court 1, we will have 4 new pickleball courts! This will be great four our Pickle enthusiasts. Until then we have temporary lines for 1 pickleball court by the tent and you may reserve it by calling our front desk. If you are a pickle fan, please let us know by reaching out to us via email as we hope to bring a social pickleball event to the club in September. Stay tuned for dates and times to come.
New courts, some pickleball opportunities. What else is new? All of our clinics are back with clinics every day except Monday. Remember that we are capping our clinics to 6 participants and that we will need at least 3 to hold any clinics. Coming at the end of September is a new toddler class on Sundays and a new beginners drop in class on Thursdays from 6-730pm. We also have a new 7.0 mixed league about to start and we hope to start an intramural mixed league for 7.5+ teams. Also starting shortly, will be our Junior Team tennis with a 12U orange ball team and a 14U yellow team. As you can see, we are staying busy and we hope that you will all participate in one or more of our new offerings.
Finally, we unfortunately have to cancel our Labor Day mixed invitational. We had the hopes of making it a giant event with food, prizes and live music but we have to postpone it. We will keep you posted for our next big tennis event in the near future and we hope that you can all attend.
Well! That's it for now! As always I am open to comments, suggestions, questions or even rants… ;-) you know where to find me
See you all on the courts
Cheers,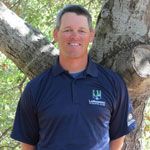 Fred
AQUATICS UPDATE
Happy Autumn Everyone!

The days are starting to get a bit busier with children returning to schools and parents returning to the office. The pools during the late weekday afternoons and weekends are a great escape to relax and rejuvenate. Parents, babysitters, and guardians while your family is enjoying the water, please continue to be vigilant of your children. It only takes a moment for a child to step into water too deep and be out of reach!

Fall Swim Team program is being offered in two 6-week sessions. Early Fall and Late Fall. Early Fall will span from August 16th to September 24th. There will be no aquatics program on Labor Day, Monday 6th September. Late Fall will be from September 27th to November 5th. Registration is currently open for A, B, and C groups in Late Fall. We do still have spaces available in Late Fall, if you are interested in registering your swimmer(s), please let me know. Groups A and B can swim up to 4 days a week. We
will offer two days during the week for our C Group, Mondays and Thursdays. Details can be found on our website for the Swim Team.

The La Madrona Water Polo program will be offered once again during our Late Fall session. Our water polo program will introduce children to a sport that combines the elements of soccer, basketball and hockey while swimming. This sport is a fun way for children to enjoy swimming, learn teamwork, and self-confidence. The program will be offered once-a-week on Fridays in the lap pool from 3pm-4:15pm. There will be 18 spaces available for our older group, ages 11-14, and 12 spaces available for our younger age group, ages 6-10. All participants must be able to swim one length of the pool unassisted and tread water for one minute. Registration will open online for members on September 6th at 10am, and non-members on September 13th in person on the pool deck at 10am. We have the details added to the website shortly.

If you have any questions about these programs or are looking to register, please contact the Aquatics Office.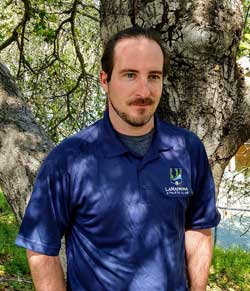 Kyle Gorham
Come Exercise Outside!

We have created many outdoor areas for you to safely continue your exercise routines outside in our beautiful setting.

All cardio equipment, free weights, kettlebells, bands, balls, mats, etc are accessible outside the gym and group fitness room.
La Madrona's Annual Rookie Week: Oct. 4-10

-Are you new to the sport of swimming or tennis?
-Never used the equipment in our fitness room and need some guidance?
-Ever tried yoga?

Here's your chance to try it all--and kick-start a healthy habit--for free!

Come take introductory classes in tennis, swimming, fitness, yoga and more offered at convenient times throughout the day.

Schedule of classes will be released soon!
Members Wanted for Photoshoot

It is important to us to use our own members in our club photos we use throughout our website and marketing materials.

Would you or your family be interested in being in some of our pictures? Our photoshoot will be with a professional photographer and be scheduled on a weekday in October. You can be provided digital files of photographs.

If interested please complete this google form.