FAMILY MOVIE NIGHT

Bring a chair and blanket and come join us Saturday August 28th on court 1 under the tent for our Family Movie Night with a free popcorn bar. Movie starts at 6:45 and the popcorn bar will open at 6:30.
GUEST POLICY

Guests will no longer be limited to two per visit. Normal guest policies apply.

Please note, a party is defined as a gathering with 6 or more non-members, whether children or adults OR a pre-organized celebration.

We will continue to not allow any parties to be booked at this time.
Tennis Court Resurfacing- courts 4-7
We are excited to announce that courts 4-5-6-7 will be getting resurfaced next week. The project will begin on August 9th or 10th and should last 4-7 days depending on the weather.
MELT METHOD DEMO

Come join us on Tuesday August 10th at 5:00pm for a demo of MELT with Rita Rivera!
Restorative Movement & the Melt Method
"My life long dance training and passion for the healing arts has been my foundation for developing classes that use awareness and movement to facilitate healing the body through insight, transformation and integration."
Class Description:
This restorative class incorporates the principles of the Alexander Technique (postural alignment) with the principles of the Melt Method. We will use a softer roller along with a variety of balls to help release tension and rehydrate the connective tissue (fascial) system. The body's system of connective tissue supports, protects and stabilizes the body and can frequently become imbalanced through improper posture, over use, and injury.
Rita Rivera Brief Bio:
I received certification in the Alexander Technique in 1993 and have taught dance and the principles of the Alexander Technique at Cabrillo College, University of California Santa Cruz, San Jose State University and Sonoma State. I traveled to and received certification (1996), in Chi-lel Chigong from Qinhuagdao China. Certification (2016) in the MELT Method.
This FREE demo will be limited to 15 participants. Sign-up sheet is available in the clubhouse.
Early Club Closure
The Club will be closing at 3pm on Sunday, August 22nd for a staff celebration event.
FITNESS DEPARTMENT UPDATES

The group fitness schedule will be experiencing ongoing adjustments as we navigate Covid numbers in our county. Our Thursday 5:30pm Yoga class will be moving back outside under the tent on Court 1 as of August 1st. In the coming weeks, you are encouraged to contact the front desk prior to attending a class if there is an uncertainty as to its location.

*GYM RULE REMINDERS*
Children under the age of 12 are not allowed to use any fitness equipment.
Children ages 12 and 13 must be directly supervised by a parent at all times.
Shirts and closed toed shoes MUST be worn when using inside AND outside fitness equipment.


HAVE YOU TRIED OUR LA MADRONA SMALL GROUP PERSONAL TRAINING?

FIT 10 with Rebecca Setziol: Tuesday & Thursday 6am, Saturday 8am
Space is limited. Register at front desk.
TENNIS UPDATE
Hello Members
What a great summer we are having so far! Mornings are cool with a great marine layer and days are nice and sunny but not too hot. At least for now… And because of this great weather, we are seeing our courts being used and played on like never before. How fun and good for the game of tennis.
With August arriving, we are saying goodbye to our summer camps and we are starting our afterschool programming again. We have plenty of options for all levels of junior players but also a new clinic schedule for our adult players. (look in this newsletter for the full schedule). If you are looking to register your favorite student into one of our program, just call our front office and they can help you register and do it online through your member portal. Our coaches are looking forward to seeing all of you this Fall.
On a league option front, this summer was very successful with some of you playing USTA and some playing in a new Santa Cruz County league. Both were a success and we would like to congratulate our 4.0 womens team for taking the title in their USTA playoff match. Well done ladies! Fall has fewer opportunities for leagues but we will definitely see another local league arise with a format to be determined and USTA will have options too.
Finally, we have great news and before the start of our Fall programming on August 16, we will resurface our other courts. Courts 4-5-6-7 are in need of a new paint job and a few crack fixes. The work will start on August 9th or 10th and should last 4-7days max depending on the weather. We are awaiting a more fixed timeline from Saviano tennis company in a day or two. That is the best possible time for us since we have no summer camp or junior clinics and very few adult clinics. We are sorry for the inconvenience but it will sure be nice to have all 6 bottom courts in perfect playing condition at the same time.
Well! That's it for now! As always I am open to comments, suggestions, questions or even rants… ;-) you know where to find me.
See you all on the courts.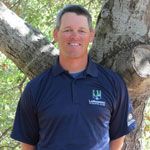 Cheers,
Fred
TENNIS CLINICS
Fall Schedule

La Madrona is happy to start the fall with a full clinic schedule. Our clinics are open to members and non-members. Costs for clinics are: for a one hour clinic $13 for members and $18 for non-members while an hour and a half clinic is $20 and $25. All of our clinics require a minimum of 3 participants and will be canceled if that limit has not been reached the night before at 6pm.

Here's a list of what will be offered this fall:

Monday
Dave's Monday workout 9-1030am

Tuesday
Doubles strategies 9-1030am

Wednesday
Doubles Winning Wednesdays 6-730pm

Thursday
Match play Thursdays 9-1030am

Friday
Dave's serious training 9-1030

Saturday
Drop in doubles mixer 9-11am

Sunday
Patterns, Drills & Games 9-10am
Cardio Tennis 10-11am

Stay tuned for a few more events in the coming weeks and a beginner social night coming in September.
AQUATICS UPDATE
Oh, what, wait, is it really almost fall already? Well almost. We have only got a few weeks left. Our summer is slowly winding down, our camps are coming to close after the excitement of bright hot summer. Thanks to all of the swimmers and families who came out to join us for our Pool Guards. It has been an exciting time of splashing, swimming, racing, rescuing and bandaging. Oh, let's not forget the zinka sunscreen. Oh yes, the zinka!

As we transition into our Fall Season, I want to remind everyone our Fall Swim Team program is back! For the convenience of everyone interested, our Fall Swim Team program is being offered in two 6-week sessions. Early Fall and Late Fall. Early Fall will span from August 16th to September 24th. Late Fall will be from September 27th to November 5th. Registration is currently open for A, B, and C groups. We do still have spaces available in Early Fall and Late Fall, if you are interested in registering your swimmer(s), please let me know. Groups A and B can swim up to 4 days a week. We will offer two days during the week for our C Group. Details can be found on our website for the Swim Team.

In the Early Fall session, we will be offering our Intro to Diving program on Thursdays. The Intro to Diving class will teach the fundamentals of skills of the sport of diving. The class will build upon learning proper arm patterns, body position and entry technique used by Olympic Divers in a fun and safe manner. This class is a great opportunity to build a swimmer's confidence. The class will be taught by Santa Cruz native and 2008 Olympian Ariel Rittenhouse. Ages 6-14 are welcome. Details can be found on our website for the Intro to Diving.

Lastly, we are working on the return of our Water Polo program for our Late Fall Session. And the debut of a new program with the aim of preparing our swimmers for the Swim Team.

If you have any questions about these programs or are looking to register, please contact the Aquatics Office.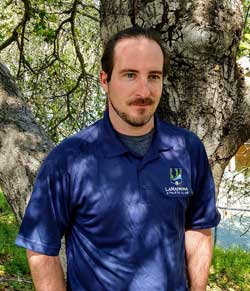 Kyle Gorham
New Program: Intro To Swim Team

Wednesdays at 1:30pm

Intro to Swim Team is for our young swimmers who have had swim lessons and are looking to take the next step in their skills but may not quite be ready for a swim team. This class is designed to bridge the gap between swim lessons and pre/competitive swim team. Students will receive hands-on guidance to confidently build proper swimming skills and polish existing swimming skills in a fun and positive manner. As the class progresses the students will transition from a swim lessons style environment to a traditional 25 yard lap pool. Our goal is for the student to be able to successfully and confidently swim in a 25 yard lap pool. This is a great opportunity for any swimmer who would like to continue building skills and prepare for a swim team.

Intro to Swim Team will be offered for the very first time on Wednesdays at 1:30 pm in our Early Fall Session (6 weeks) starting the week of August 16th. The class will be 30 minutes and be limited to 6 students.
Reserve your space now! Registration will open on Monday, August 2nd at 10a online. This will be a members only class. Ages 5 to 8 years old who are confident in water and able to swim a short distance with freestyle, able to float on their back.

Questions or registrations after 2nd can be made directly to the Aquatics Director at 831-438-1072 ext 104 or [email protected].
Water Watcher & Family Friendly Swim Attire Reminder

Listen to little Harry here and make sure children under 14 are always supervised by a parent or guardian.

Also, family friendly bathing suits are required when enjoying pools. No thong style bathing suits please.