Calcutta
La Madrona kicked off the month of May with our annual Calcutta, a tennis tournament with betting and cash prizes. This year we had a Western theme and we divided the players into the 6-shooters, the Wranglers, the Mustangs, and the Gun-slingers. Every team enjoined a full day of tennis followed by a great BBQ. Congratulations to the Mustangs for taking first place and showing that they truly are the new sheriffs in town!
JoJo Turner looking fabulous
in her bright outfit!
Players bbq and
pay out celebration
Who knew this could come
from some crayons and paper
table cover?
Our future Calcutta Logo,
maybe? Thanks Pat Lin!
Captains choosing their
players wisely.
Come join us for our Summer Orientation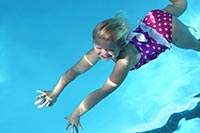 Thursday, June 20th 6pm & Sunday, June 23rd at 4pm
Come learn more about your club and meet the La Madrona management team! These informational, meet and greet sessions will be a wonderful way to kick off your summer. You will have the opportunity to meet the management team, learn more about our programs, and most importantly learn how to have fun at our club in a safe manner.
Pool Supervision Reminder
Please remember that all children under age 14 must be DIRECTLY SUPERVISED by their parent or guardian, even when a lifeguard is on duty.
There is no substitute for paying close attention to your child while swimming. Accidents can happen at any depth of water, even to the best swimmers!
Please click here to review our pool rules
John Newman Memorial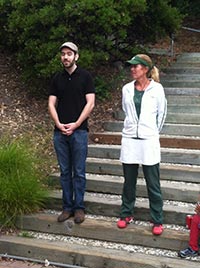 The Newman family was proud to host yet another John Newman Memorial Tennis Tournament which took place on Memorial Day this past month. There were a lot of participants that came out and played in this tournament with the proceeds going towards the Suicide Prevention Service of the Central Coast. The tournament was organized into a round robin format; there were men and women's doubles as well as mixed doubles throughout the day. Participants enjoyed tennis, socializing, and a fiesta of Mexican style dishes. Big thanks to everyone who participated in this event for such a great cause!
Summer Sport Adventure Camp
Sport Adventure Camp is a high level instruction based outdoor camp that provides children the opportunity to develop their sport skills, self confidence, and self esteem.

Camp Highlights:
• Tennis
• Swim Games
• Arts & Crafts
• Nature Walks & Gardening
• Camp T-shirt
• Inter-club team tennis
• Daily Ticket Rewards
• Lots of outdoor fun

Summer Camp starts on June 17 and runs for 10 weeks, sign up online or in the Clubhouse!


Six Week Summer Shape-Up!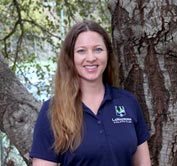 Let me help you reach your fitness goals this summer with:
• 2 one-hour personal training session per week
• Weekly weigh-in
• Before and after body measurements
• Weekly Fitness/Nutrition email tips
• Only $499
Program starts June 1st
Contact Nicki Hurford for a free consultation [email protected] or (831) 325-1965
(available for new clients only)


New Café Items
We have just added lots of tasty food to our poolside café for this summer. We now offer new salads and wraps!
We have added 3 new salads to our menu, a Fiesta salad, a spinach salad, and an Asian salad. You can have any salad put into a spinach or wheat wrap and take it on the go!


July 4th Summer Bash!
We will be having a July 4th celebration at La Madrona featuring a big poolside BBQ, ping-pong tournament, relay races, ice cream social, splash contest and more! Bring out the whole family and get ready to compete and socialize as we honor our independence.



USTA Mixed Doubles
Are you interested in playing on a mixed doubles team? Don't have a partner, no problem! We have teams in the following ratings- 6.0, 7.0, & 8.0. Please contact us to assist you in registering for a team.


Upcoming Tennis Clinic Instructor Changes
Cardio Tennis! today at 6:00-7:30 PM
Cardio Tennis! Wednesday, June 5th, 9:00-10:30 AM
Cardio Tennis! Next Monday, June 10th, 6:00-7:30 PM
Substitute Instructor: Judy Newman

* * * *

Stroke of the Week, Sunday, June 9th, 9:00-10:00 AM
Cardio Tennis! Sunday, June 9thm 10:00-11:30 AM
Substitute Instructor: Dave Muldawer