September Newsletter 2015
New Pool & Social Area Opening
The new 25 yard lap pool, large 14 years of age and older hot tub, expanded pool deck and social area with firepit is scheduled to open mid September! We cannot wait to unveil this new area for all to enjoy!
Grand Pool Opening
Saturday, October 3rd 4-8pm
Join us as we celebrate the new pool opening with food, drink specials, and pool fun. There will be live music by the D'oh Bros.
Stay tuned for more details.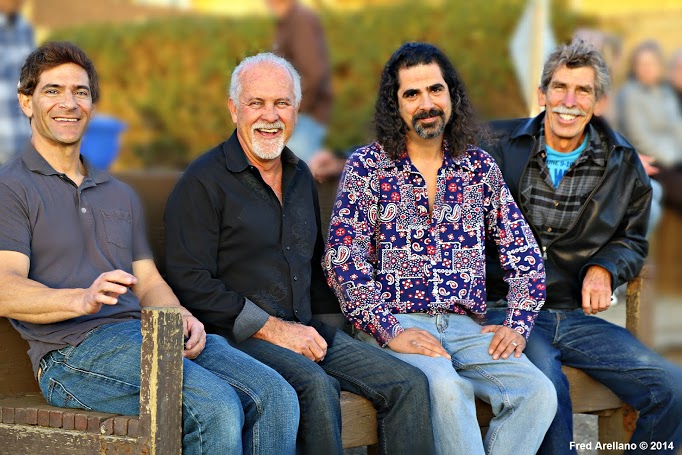 Aquatics Updates
LIFEGUARD SEASON HAS ENDED - NO MORE LAP SWIM TIMES
The summer pool season officially ended on Thursday, 8/26. Since our young members are back in school, we will no longer have lap swim times or lifeguards. Please remember, children under 14 must be under direct supervision by an adult parent or guardian while at the pool. Direct supervision requires the adult to be on the pool deck within visual contact of the child. If you need to leave the pool to use the restroom, take young children with you and have older children sit out until you get back. Thank you for keeping La Madrona a safe place to grow up.

NEW LAP POOL GUIDELINES
We are all excited about the new lap pool and having enough room for everyone to enjoy lap swimming every hour that the club is open! In addition to our current pool policies, please observe the following guidelines when using the new lap pool:
The lap pool is for lap swimming only. If you would like to aqua jog, please use the recreation pool. A lap lane will be kept in the recreation pool for overflow lap swimmers and aqua joggers.
To allow for better flow when swimming, and to accommodate more swimmers per lane, please use the appropriate lane to swim in for your speed. The lanes will be assigned slowest to fastest, left to right, with slower swimmers next to the fitness room.
When joining a lane that is already occupied by one swimmer, please get the attention of the swimmer and let them know you will be splitting the lane. Each swimmer will stay on their side of the lane to avoid collision.
When joining a lane that is occupied by more than one swimmer, please get the attention of both swimmers and let them know you will be circle swimming in the lane. Swimmers will stay to the right of the black line at all times to avoid collision.
Anytime the entire lap pool is taken by programming, the instructor will have an extra lane line put into the recreation pool as part of programming duties (the fall 2015 programming will not be taking the entire pool except during the swim meet - tentatively scheduled for 11/14, 9 am - 12 pm).
*** link to our club rules from the website
FALL SWIM PROGRAMS
The La Madrona aquatics department is super excited about our new pool, and we have many programs in the works to keep every member of the family active, happy and wet!

Pre-Season Swim Camps - 8/31 to 9/3 & 9/8 to 9/11, 3:30 to 5:00 pm (rec. pool)
Swim Team - Monday through Thursday, 3:30 to 5:00 pm (lap pool) beginning 9/14 and ending 11/19.
NEW - Water Polo - Wednesdays, 1:30 to 2:45 pm (rec. pool). Session one: 9/16 - 10/14. Session two: 10/21 - 11/18.
NEW - LaMaMermaids - Friday afternoons - practice time and start date TBD (rec. pool)
NEW - Family Swim - Friday, 5:30 to 6:00 pm (lap pool) beginning 9/18 and ending 11/20.

Swim Fit - Monday through Friday, 6 am & 6 pm -other times TBD (lap pool) beginning 9/14 and ending 11/20.
Aqua Fit - Monday through Thursday, 9:00 to 9:45 am (rec. pool) beginning 9/14 and ending 11/19.
Swim Lessons - 52 to 56 lessons available per week. For an available time, view the swim lesson calendar at lmac.caclubs.com.

For more information about any of our programs, email Aquatics Director, Jen Kruse at [email protected]

PRE-SEASON SWIM CAMPS:

8/31 - 9/3, Monday through Thursday: Swim Camp SWIM CAMP FLYER
9/8 - 9/11, Tuesday through Friday: Goggle Camp GOGGLE CAMP FLYER



SWIM TEAM:
Our fall swim team will have practice on the far side of the lap pool using the two lanes furthest from the fitness building. Practice times will remain at 3:30 - 4:00 for the B Group (beginners) and 4:00 - 5:00 for the A Group (advanced). Our fall swim meet is tentatively scheduled for Saturday, 11/14 from 9 am to 12 pm. SWIM TEAM FLYER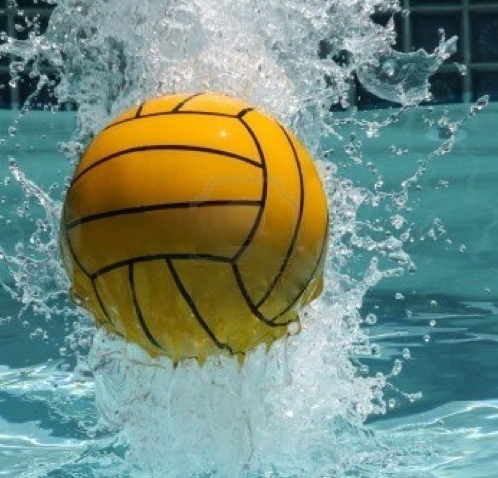 NEW WATER POLO:
Our new water polo class will be taught by Tyler Chard on Wednesdays in the deep end of the recreation pool from 1:30 - 2:00 pm (ages 4 to 8) and 2:00 - 2:45 pm (ages 9 - 12). Each five week session will teach the fundamentals of the sport while providing a great workout to our young athletes. Participants must be able to swim one length of the pool without assistance and tread water for one minute. Each session is limited to 14 participants per group, per sessions, so sign up now at the pool house to reserve your spot! WATER POLO FLYER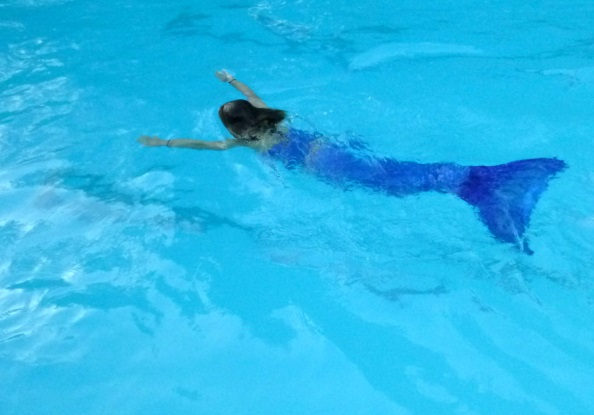 NEW LaMaMERMAIDS:
*This class is still in development, but we hope to have it ready for enrollment by 10/21* Each swimmer will get their own custom made mermaid tail, learn how to swim like a mermaid and do aquatic ballet. Class will be held in the recreation pool on Fridays from 3:30 to 4:00 pm for mini mermaids (ages 4 - 8) and 4:00 to 5:00 pm for pre-teen mermaids (ages 9 - 12). Participants must be able to swim one length of the pool without assistance and be comfortable floating on their backs. Class will be limited to 14 mermaids per group. Contact Jen at [email protected] to be put on the wait list.

NEW FAMILY SWIM:
Bring the whole family to the pool and work out together during these 30-minute coached swim practices. If you want to be closer to your kids and create healthy habits for a lifetime, join us Fridays at 5:30 pm in the new lap pool. Participants must be able to swim one length of the pool without assistance and be comfortable floating on their backs. Registration info coming soon!

SWIM FIT:
If you've been looking for coached swim practices and want to learn how to be a better, more efficient swimmer, the Swim Fit class is for you. Get fit, make friends and learn how to create your own swim sets! These 60-minute workouts will be held in the lap pool with a rotating staff of coaches from our aquatics department. Practices will be Monday and Friday at 6:00 am, Tuesday and Thursday at 6:00 pm, and Wednesday TBD.


AQUA FIT:
Our popular aquatics class will be held from 9:00 to 9:45 am Monday through Thursday this fall. The class will be held mostly in the deep end of the recreation pool for these 45-minute workouts. AQUA FIT FLYER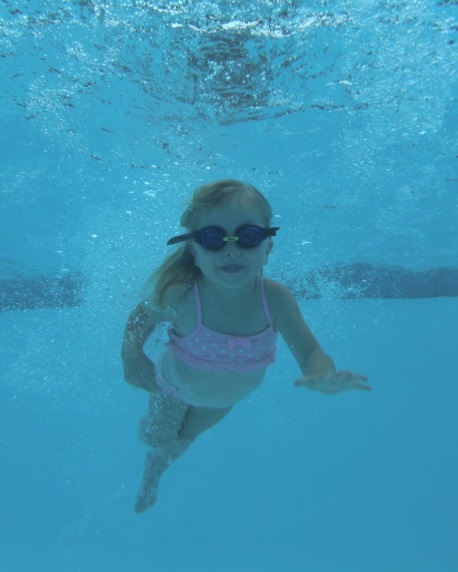 SWIM LESSONS:
Keep the spirit of summer alive by enrolling in swim lessons. There are 52 to 56 lesson times available each week, but if you don't see a time that will work with your schedule, please let us know. Jen is the scheduler for all swim lessons, so whether you are booking lessons with her, Morganna, or Greg, contact Jen at [email protected] to reserve your lesson times. SWIM LESSON FLYER


La Madrona Fit Kids
Don't miss out on the fun fitness programs we have available for our junior members!
Mini Muscles (on going)
Tuesdays/Thursdays 3:30-4:00pm
Class included in membership

This 30 minute class is designed to teach children basic movement in a fun, creative, and safe environment. Each class we will perform 6 to 12 different strength exercises tailored to your child while addressing all of the major muscle groups while having fun. Ages 6-12 years.


KenpoFit (on going)
Mondays/Wednesdays/Fridays
3:00pm-3:30pm ages 5-7 ($145)
3:00pm-4:00pm ages 8-12 ($175)
6 week program -register in clubhouse
*First class is FREE*

In this 6 week program your kids will learn self-discipline, respect, self-defense, and get a total body workout that will include strength and flexibility through the martial art of Kenpo. The system of Kenpo is made up of three styles: Chinese boxing, Jiu- Jitsu, and Hung Gar kung fu. This new program will benefit your kids to be well balanced and confident in life, as well as having fun in a safe environment


Acro Yoga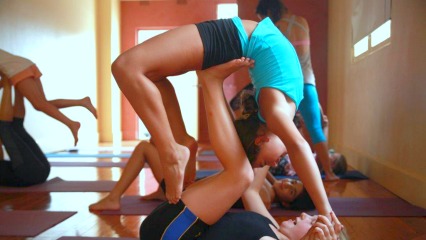 (September 12th, 19th, 26th, October 3rd)
Saturdays
11am-12:30pm ages 5-8 ($65)
12:45-2:45pm ages 9-12 ($100)
4 classes-registers in clubhouse

AcroYoga is a mix of partner acrobatics, Thai massage, and yoga. It blends the therapeutic benefits of Thai massage, the excitement and athleticism of Acrobatics, and the balance and alignment of yoga. Essentially, it builds a practice of the understanding of trust. Trust within the body, the community and within oneself. This practice awakens compassion, freedom, happiness, and consciousness. During this workshop, kids will learn the basic skills of Acro Yoga in a safe and fun environment while cultivating trust, playfulness, and community using games and partner counter balances.
Come alone or bring a buddy. No experience necessary. We invite you to come learn and play with us! Everything grows from an aligned foundation….
Water Aerobics with Laurel Keefe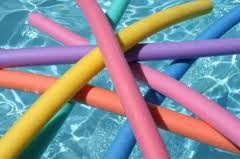 Saturdays at 9am

Working out in the water provides a full body workout without undue stress on the joints while it increases muscle strength and endurance due to waters built-in resistance. The one hour class includes a warm up, cardio, strengthening, flexibility work and cool down stretches. Using movements adapted to water from aerobics, yoga, pilates and karate, you get a challenging workout that will leave you feeling stronger and refreshed. Classes will include working out in the shallow and the deep water. We will use noodles in the deep water to make sure you stay afloat – and to enhance the workout. Water Aerobics is a great workout for everyone, so join in and have some fun! Class is included in membership.
As a rehabilitating lap swimmer with shoulder issues, I started Laurel's water fitness class. It has been life changing for my fitness workout. Laurel's expertise and hands-on approach is motivating and gets results. I have improved my strength, core, and flexibility. I am now alternating lap swimming and water aerobics workout days. If you are a water person and want to learn an effective water aerobic workout, give it a try!
-Susan Smith
August First Friday Fitness Challenge Winner!
Aiden Carney

Congratulations to Aiden on his first place win with
11 points!



Check out our updated group class schedule for September

Wake up with one of our early morning, 6:00am, classes!

class schedule



Tennis
Dozens of La Madrona members ascended upon Seascape's tennis courts as spectators, ball kids and even compete (that was Cody Rakela!) at the Seascape Challenger, Aug 2-9. Here's the story in pictures!

The new USTA Adult Combo Doubles and age 55+ Mixed Doubles seasons are upon us. La Madrona will field teams in the following categories with corresponding captains:
Women's 6.5 Combo: Becky Bahn; Women's 7.5 Combo: Anne Sayer; Men's 8.5 Combo: Baron Bliss; Mixed 55+ 6.0, Dave White; Mixed 55+ 7.0, Terry Gale; Mixed 55+ 8.0 " Blue [email protected], Lynne Sheehan. Please contact the captain of the team you're interested in playing for!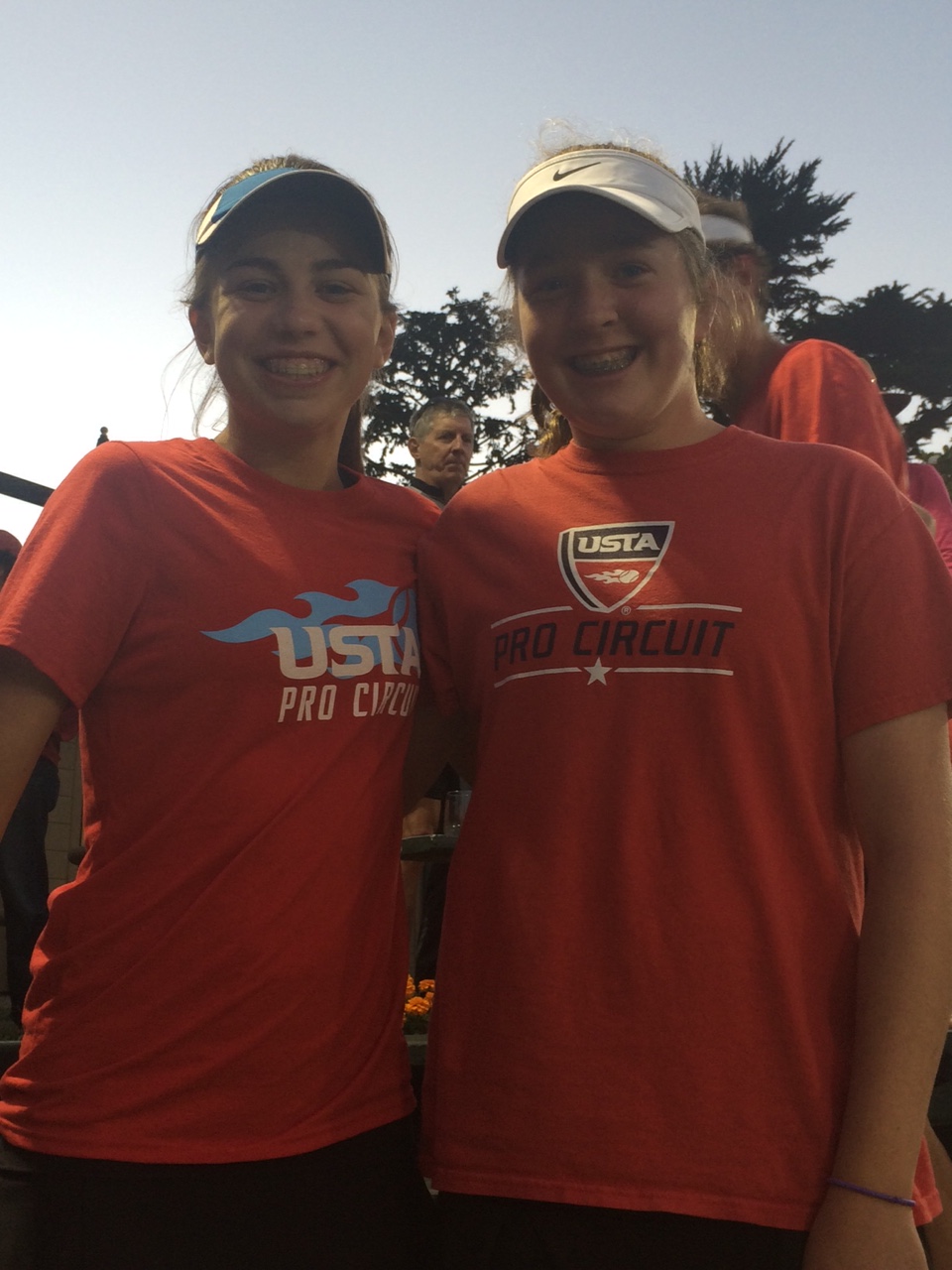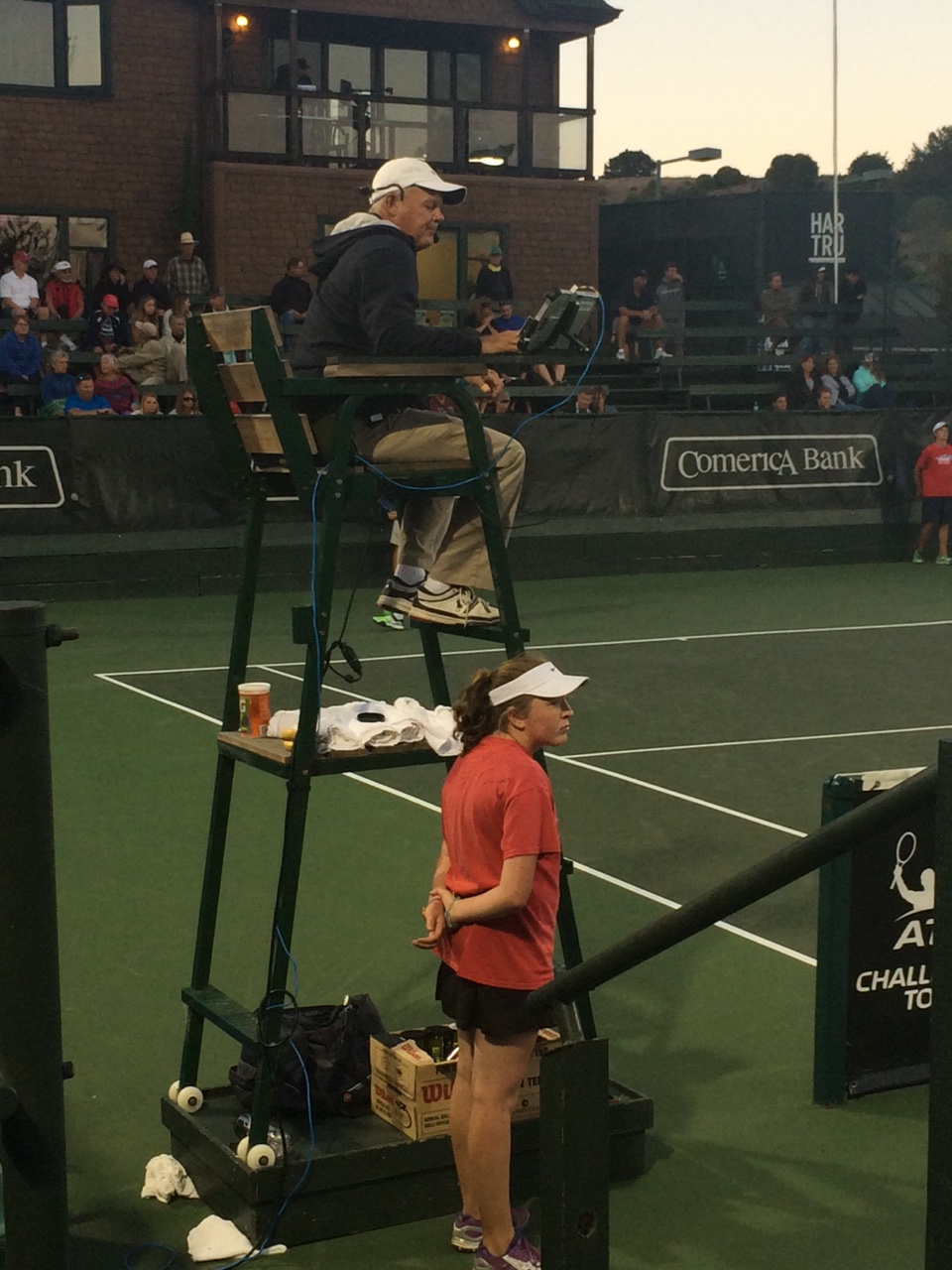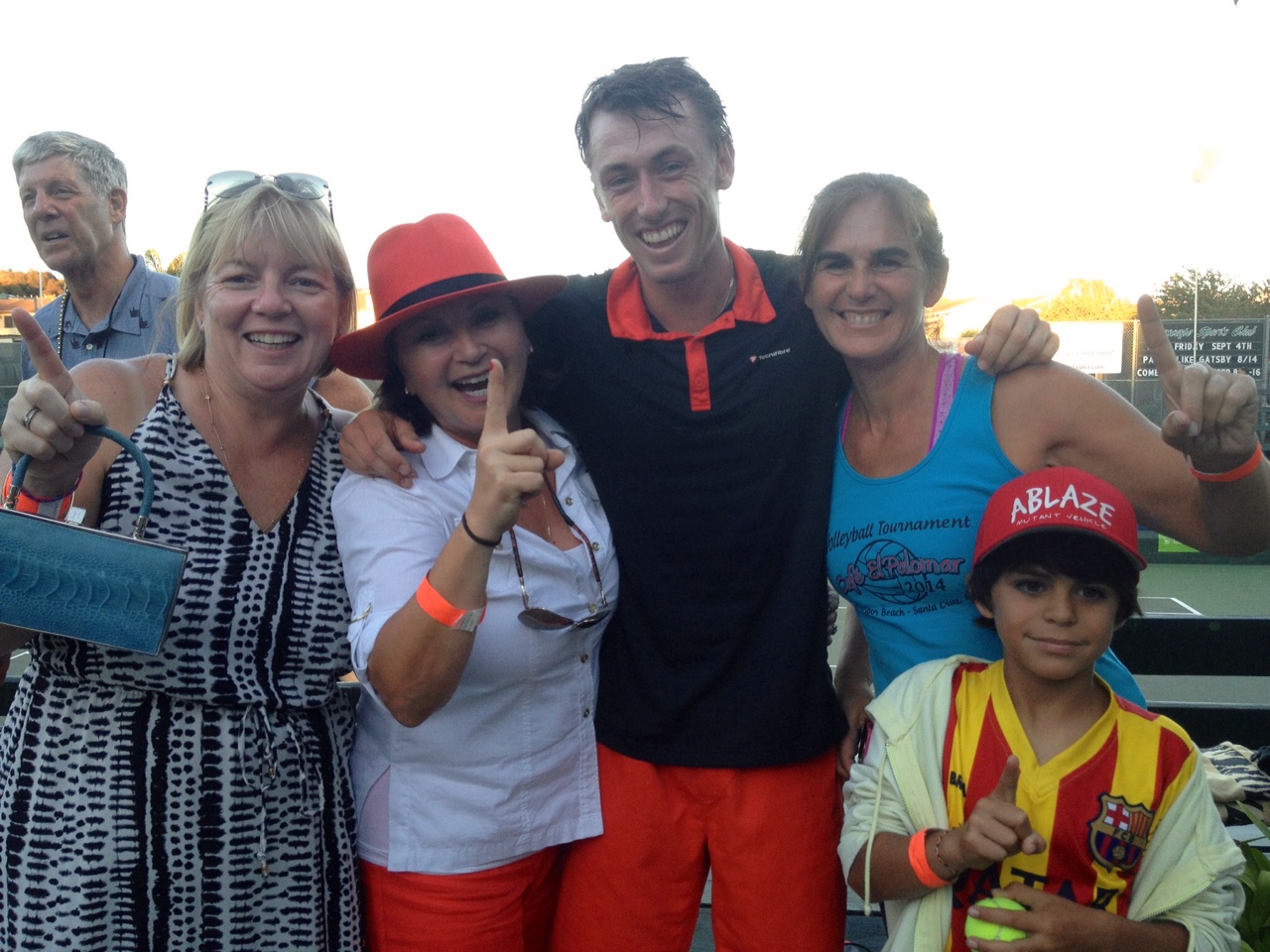 Attention family tennis players: Mark your calendar as for Sunday, September 27, for our ninth annual Family Doubles Tournament! Play will begin in the morning, with three divisions: novice, intermediate and advanced. Come to the clubhouse to sign up!

Keep this in mind: Saturday, October 24 will be a brand-new event called the "tennis lollapalooza". A pro exhibition, demo day, and challenge the Casper's court will all be in store for La Madrona members. Mark your calendars!